My friend Marianne got me thinking about books I want to read this year when she asked for book recommendations recently on Facebook. As my brain started to churn and rifle through the list of books I've been meaning to read but haven't gotten around to yet, I started my imaginary list. Even though I'm doubtful that I'll get through all of them, (telling myself it's ok if I don't in order to coax myself to starting them) I decided to publicize my list. And voila! Here it is….
Becoming Myself by: Staci Eldridge (currently reading)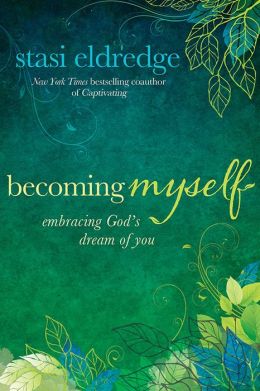 I loved Captivating so when I saw one of my friends posted the photo of the cover of Stasi Eldridge's new book on Instagram, I was immediately intrigued. I just purchased it via amazon kindle this morning (for 99 cents mind you!) and am excited to get started on it especially because this is something the Lord's been highlighting to me this season, to embrace the me He created and adores.
True Love Dates by: Debra K. Fileta

This is another book that I discovered while scrolling through social media (thanks Cath!). Since this book has been generating good reviews and interest on the net, I thought I'd add it onto my "to read" list. Though I have yet to read it, I feel that it goes along with great advice I got from an older sister in Lord (who was already a wife and mother) when I was still single. During one of my many episodes of hopelessness and aimlessness in my single hood, Heather suggested that I prepare for marriage and not just wait around for Prince Charming to show up. One of the many ways I believe the Lord prepares us for marriage is to know and love who we are through our relationship with Him. This book's focus and the fact that the author is a Christian counselor makes it a good book to check out.
Continue reading "my "to read" list & recommended books for 2014″