Want to learn some Chinese Christmas vocab?
Here's a fun printable I created for some entertaining hands on learning! Whoohoo!
Each ornament has a Chinese Christmas vocab word for your kid's drawing or crafting pleasure.
I had my daughter (3 years old) and my student (6 years old) draw in each ornament what the word inside the ornament describes. My student had an easier time drawing than my daughter but they both had fun making these. I hope you and your kiddos enjoy these as well.
You can print these on white or colored paper. We went with red. I would suggest printing these on white or lighter colored paper if you want your drawings to show up better.
If you do end up making these ornaments, please tag me @spotofsunshineChinese so we can see your creation!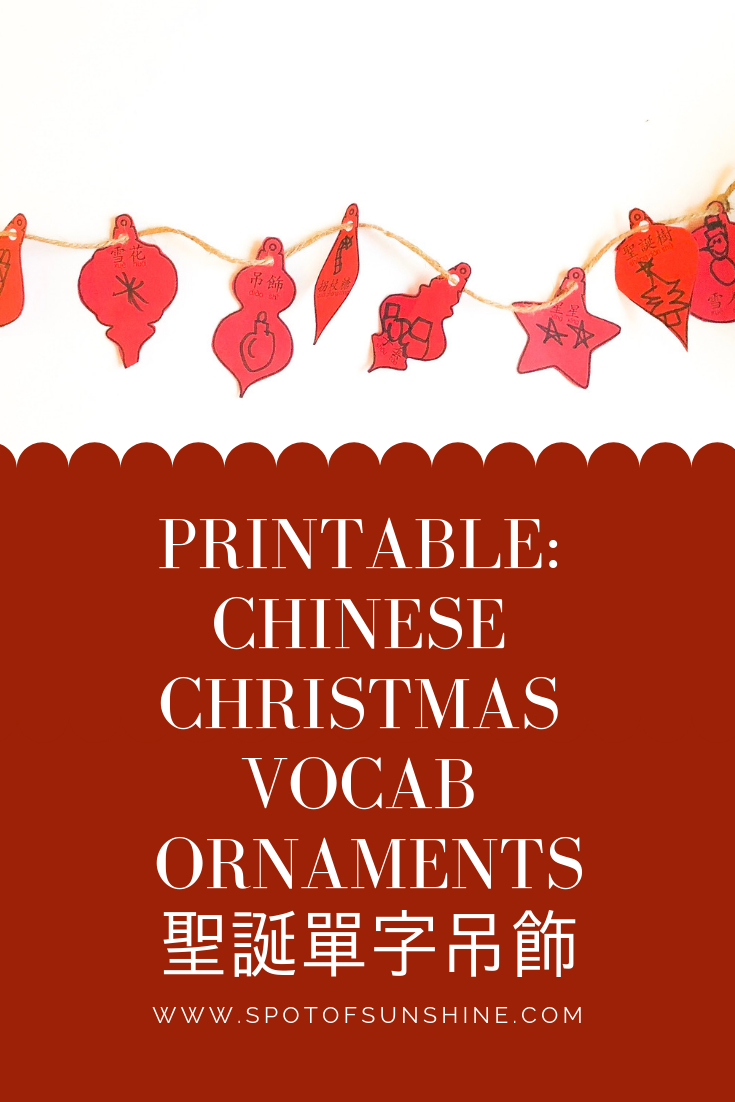 How to Access Chinese Christmas Vocab Ornament Printables
I created five version of these printables: Traditional Chinese with and without pinyin, Simplified Chinese with and without pinyin and English.
To access the Chinese Christmas vocabulary ornaments, just sign up for my newsletter below. After confirming your email, you'll receive a password to access the printable. 
Thank you for stopping by! I hope you have a very blessed Christmas with you and your family!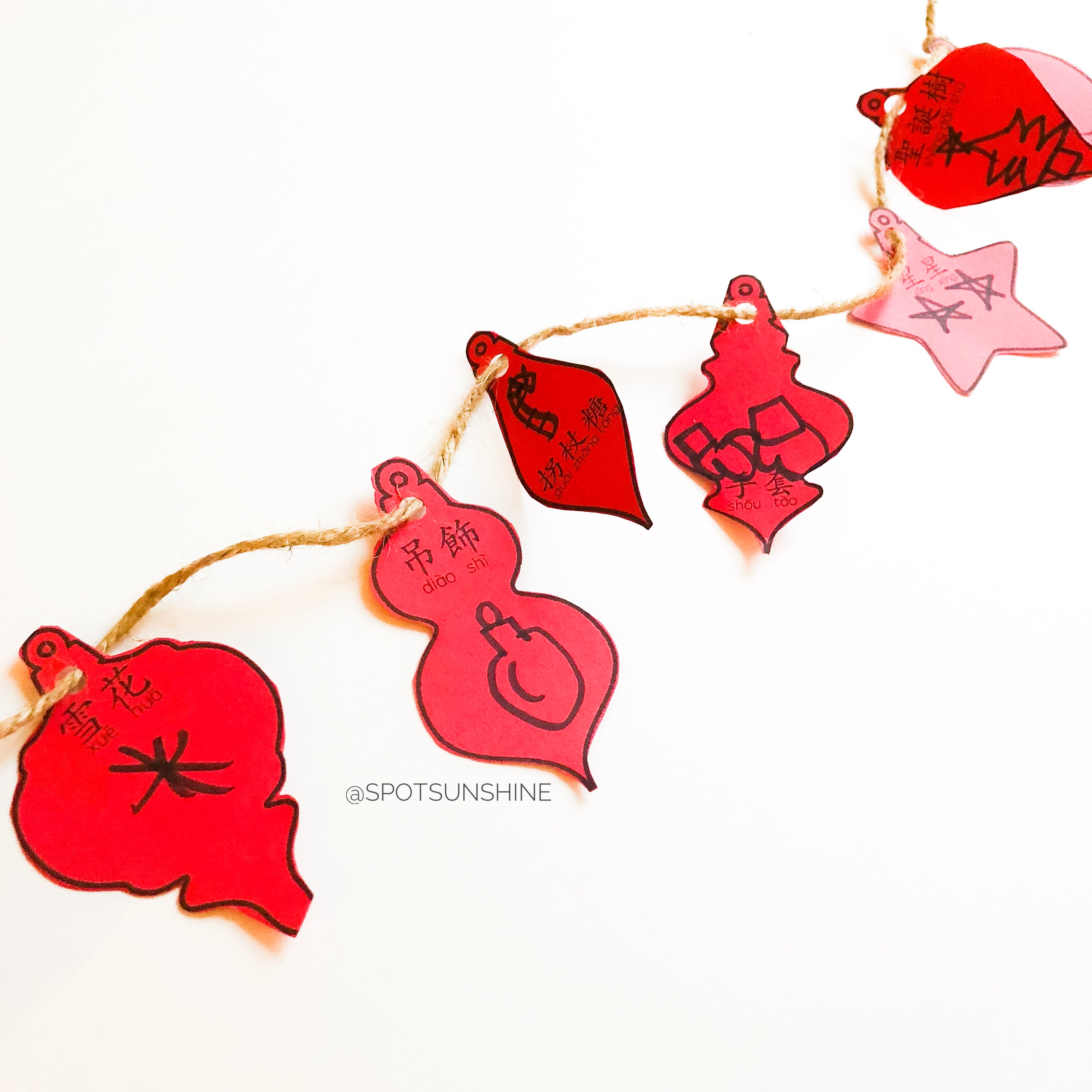 More Christmas Goodies
For some more fun Christmas related material, check out the following posts:
Don't Do It Alone!
For more support and to commiserate with likeminded parents, please join us at Christian Parents Raising Bilingual Children in English & Chinese.
Other great FaceBook groups for parents raising bilingual kids:
Follow me on my FaceBook Page & my Instagram accounts where I share fun Chinese activities (@spotofsunshineChinese) we're doing and encouragement for your heart rooted in Christ (@spotofsunshine).