Travel to Taiwan during COVID can be stressful and confusing especially as a parent. It can easily feel like there are way too many details to keep track of and if you get one wrong or miss a detail, you won't be able to enter.
Good news is, it's actually A LOT more simple than you think. Here's everything you need to know including pictures of the process we went through to help simplify the process for you and your family.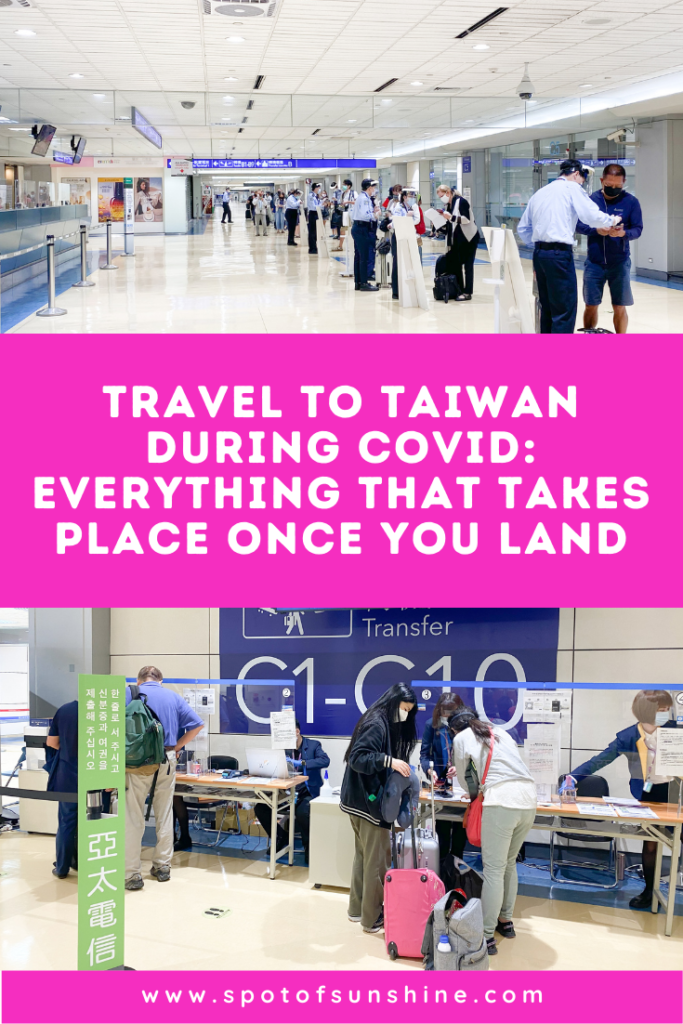 Keep in mind Taiwanese customer service is wonderful and really friendly. Everyone we interacted with at the air port were all very helpful, patient and kind which made the process easy and pleasant when you've just gotten off a 13 hour flight.
Travel to Taiwan Arrival Process
1. Purchase Taiwan SIM Card
The first thing they direct you to right after you get off the plane is to purchase Taiwan SIM cards for Taiwan's CECC (Central Epidemic Command Center) to keep in touch during the quarantine.
If you don't have one yet you can purchase SIM cards here and also rent phones if you don't have one available.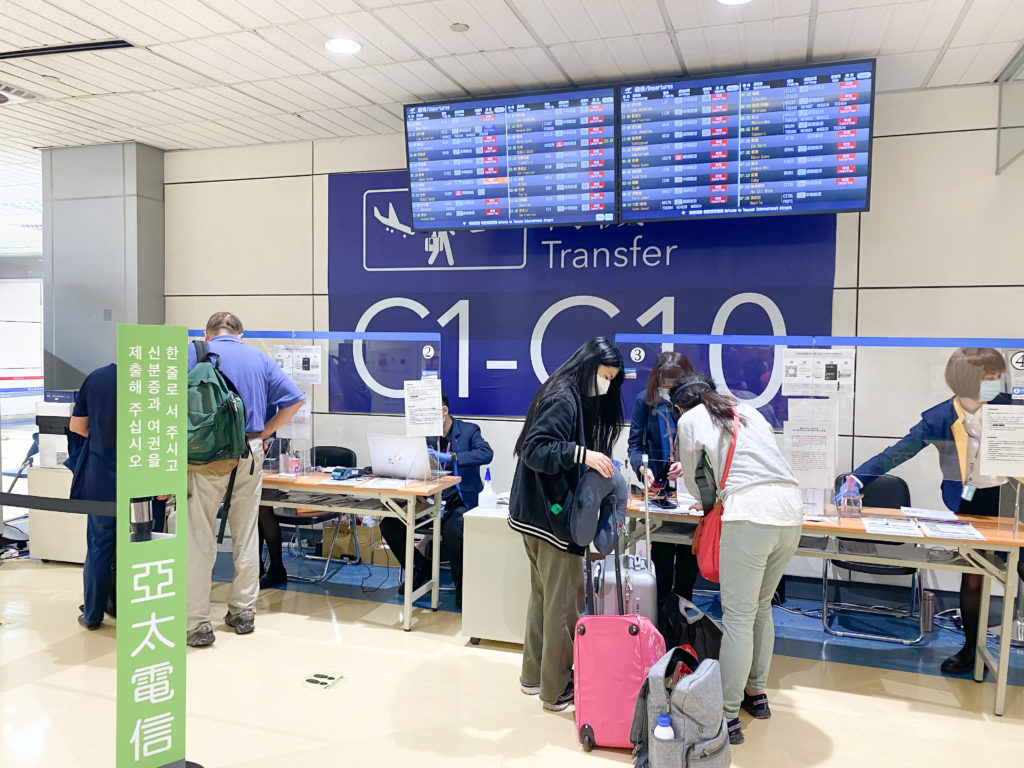 You have the option of how long you would like the SIM cards to last for. The lady helping us said these deals are better than ones outside the air port (see image below).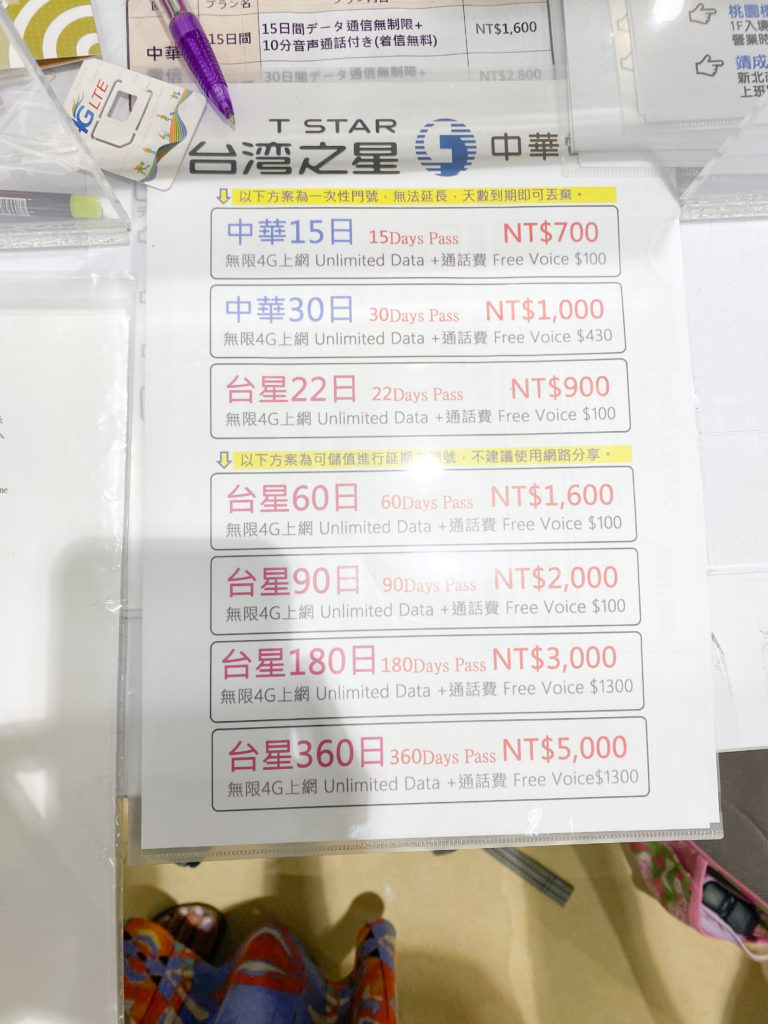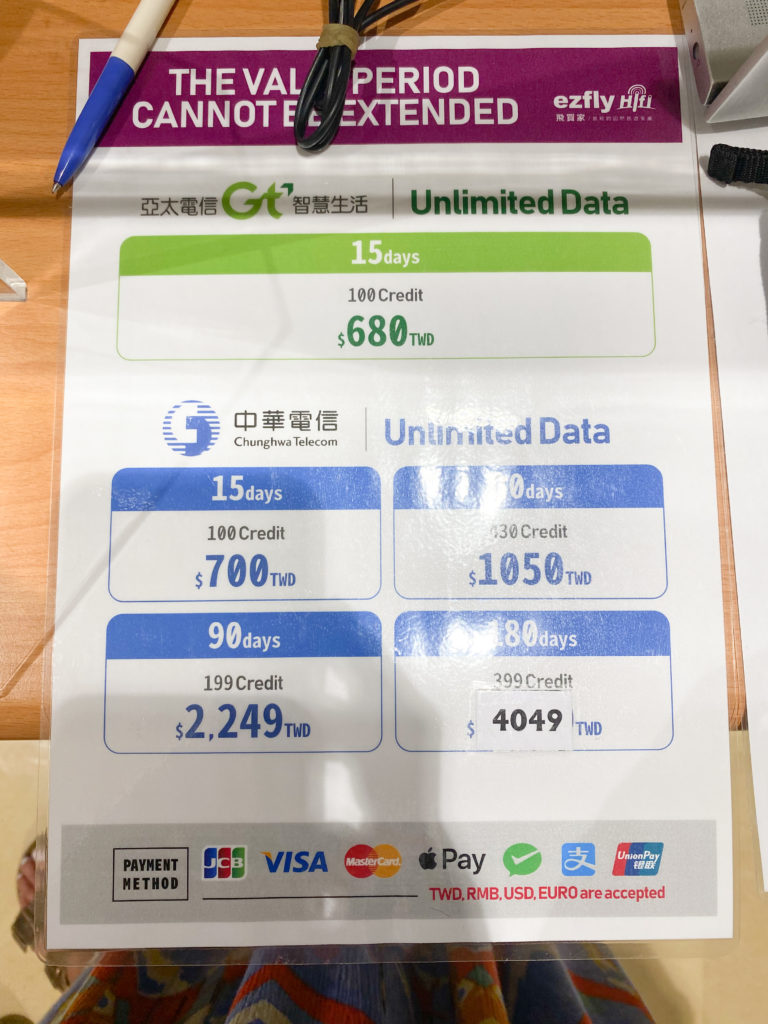 Be sure to check that your phone is unlocked before your trip. We discovered at the air port our phones are locked so had to call my mom and friend and borrow phones last minute to use.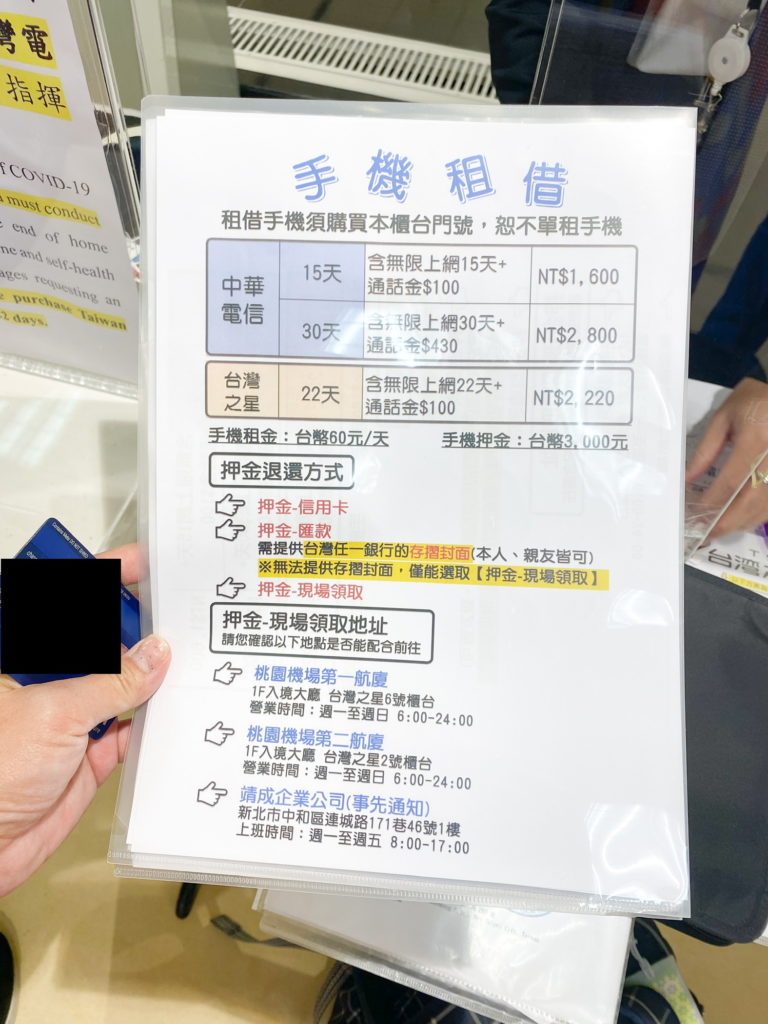 You can use credit card to pay for the sim cards.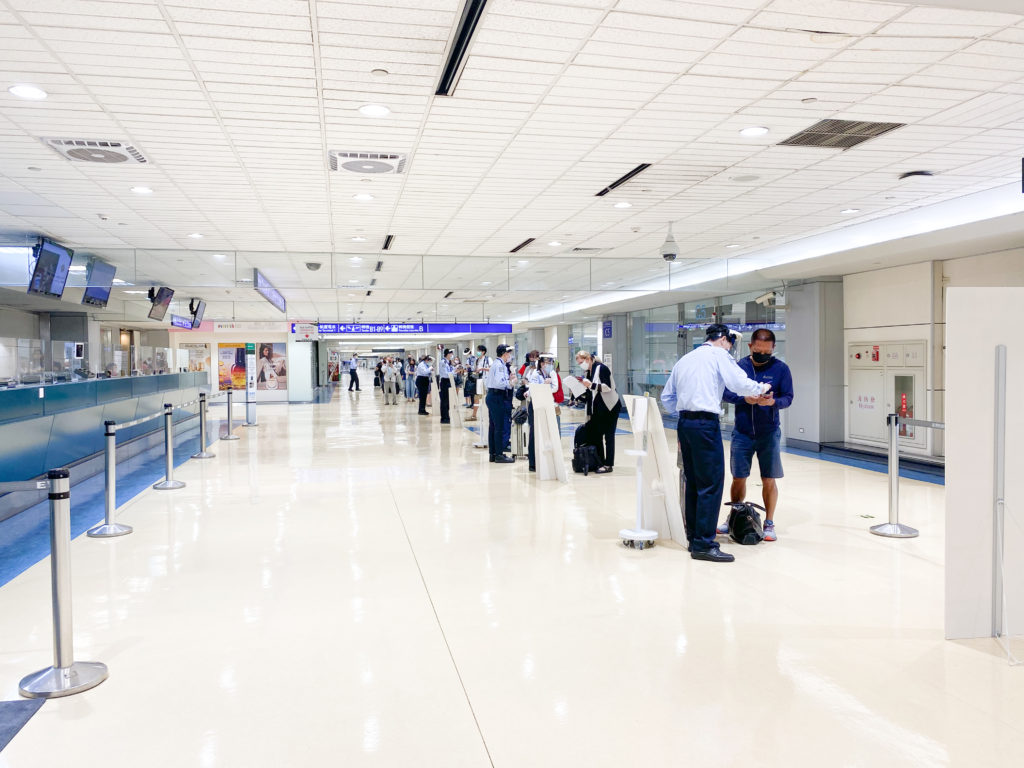 2. Register with CECC
Next you use the kiosks provided to scan your passport, your flight info and quarantine hotel information (government assigned quarantine hotel number, address etc).
This is basically what you filled out before your flight (Quarantine System for Entry 入境檢疫系統). If you already had a Taiwan SIM card before your flight and was able to enter it into the form, you don't need to fill this out again.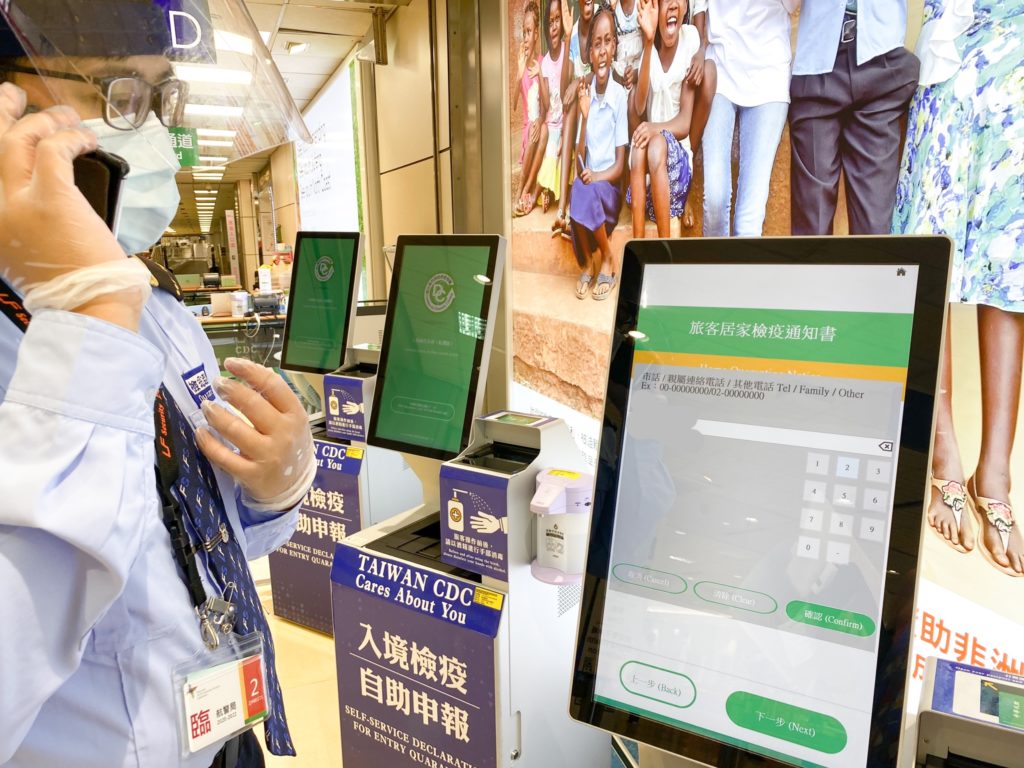 Quarantine hotel information will be emailed to you after you place your reservation. Our hotel sent detailed instructions in both Chinese and English.
You'll get printouts of the information for each individual. You'll need these forms for the next step and also when you arrive at the quarantine hotel.
3. Obtain Forms for COVID PCR Test at Air Port
Then you're led to a CECC desk to get forms for everything in preparation for the COVID PCR spit test you'll take before leaving the air port. This is covered by the government, you don't need to pay for it.
You will only be contacted by the CECC if you test positive for COVID.
4. Withdraw/Exchange Money
It's always safe to have some local currency when traveling. Although you can pay for a lot with Apple Pay or your credit card for things at the air port and throughout your quarantine, I still withdrew 10,000 NT ($360 USD) just to be safe.
There are ATMs and Bank counters before immigration, at baggage claim and also right before you exit the air port. ATMs will get you better exchange rates than using cash so be sure to bring your debit cards.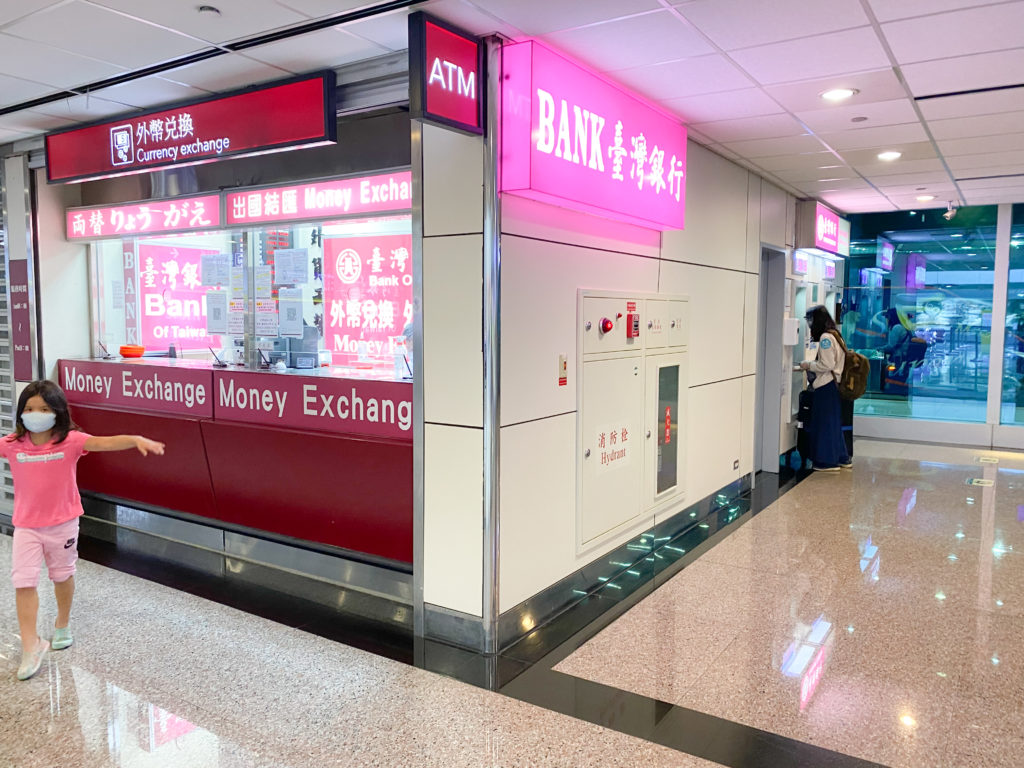 5. COVID Spit Test
After immigration and picking up your baggage from baggage claim, you'll pick up a self administered COVID spit test and also a rapid test to take on day 10 of quarantine.
You will then exit the air port, go to the self test cubicle. Spit into your collection cup and hand it over to the workers there. There are detailed instructions in both English and Chinese walking you through how to do it. They'll put a giant quarantine sticker on you afterwards.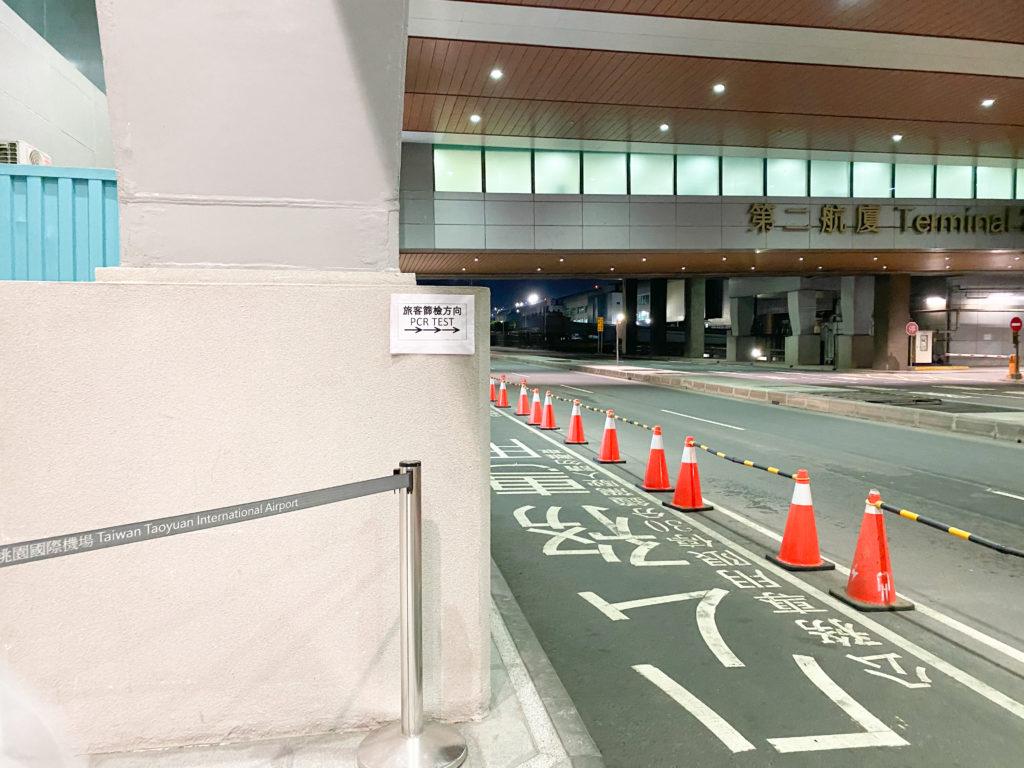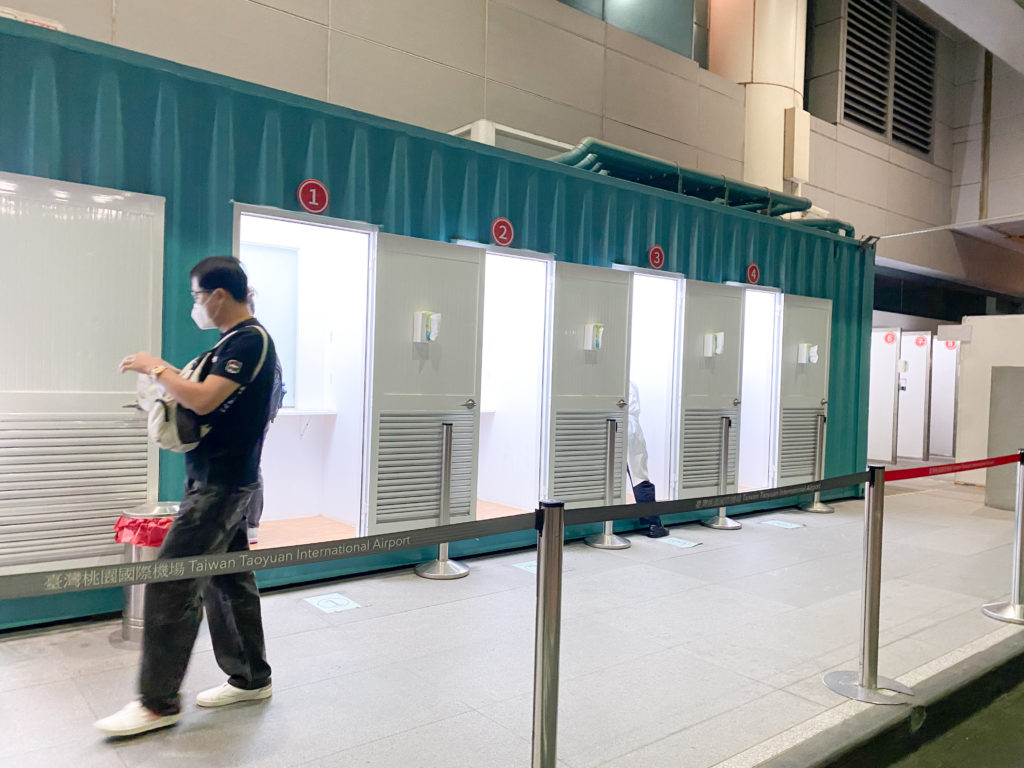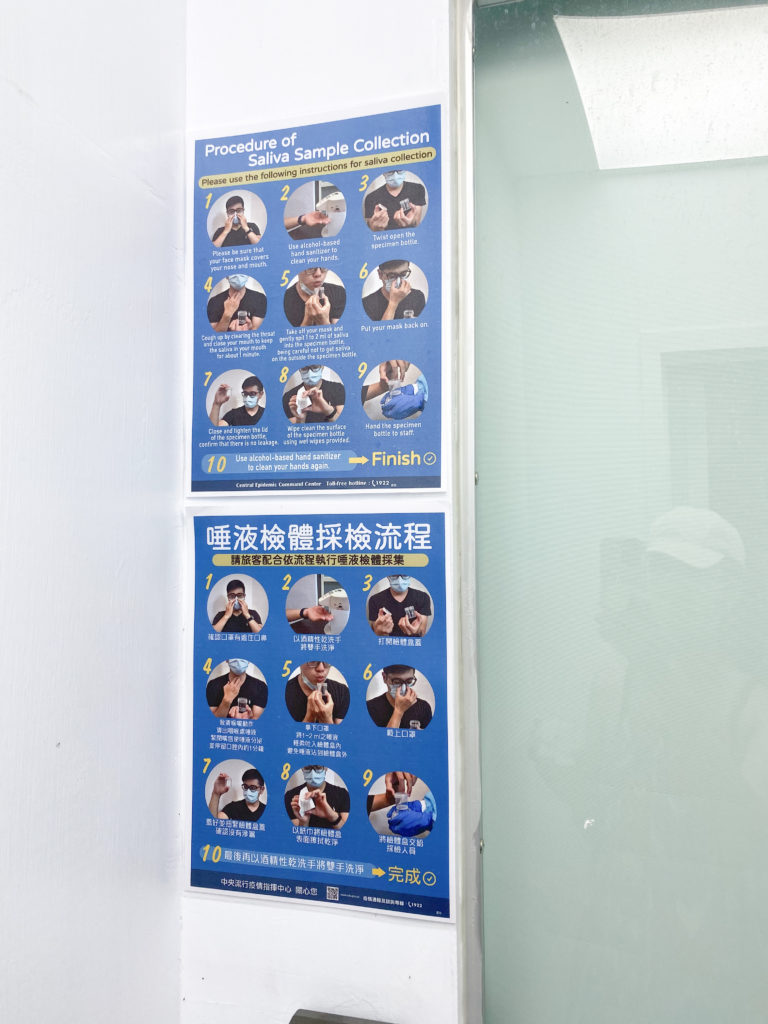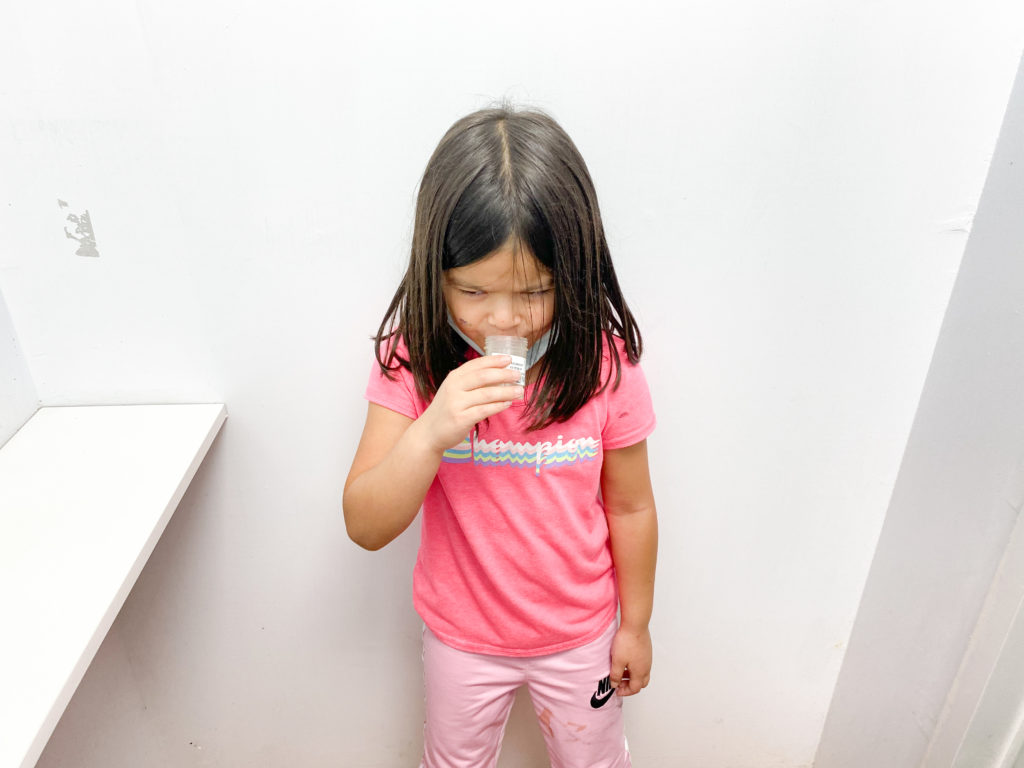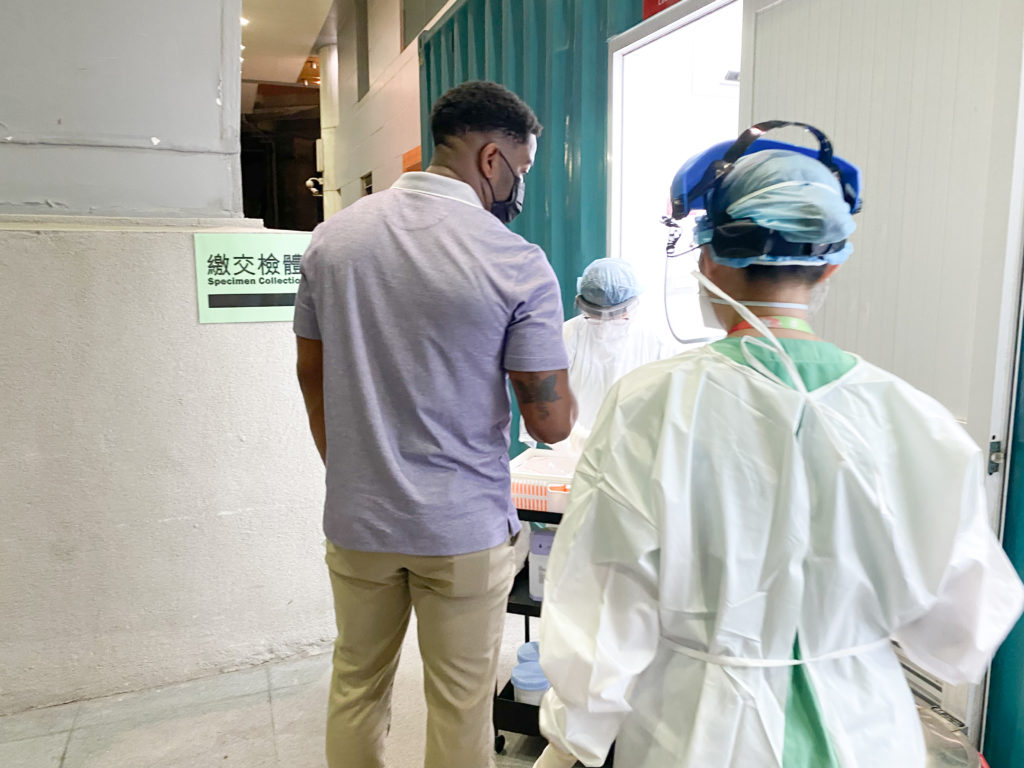 The rapid test kit you pick up for day 10 is only for adults. Kids don't need to do these. There's a QR code on the box with a video walking you through the steps.
6. Quarantine Taxi
After the test, you cross the street to get in line for a taxi to take you to your quarantine hotel.
They will spray both you and your luggage down with 75% alcohol before you get in the car. You can choose to pay with card or cash.
If your quarantine hotel is located within Taipei or New Taipei City, it will only be 1,000NT which is nearly half of what you would normally have to pay.
7. Line Your Quarantine Hotel Before Leaving Air Port
Before leaving the air port, remember to line your quarantine hotel to let them know you're on your way. There's public wifi available at the air port to allow you to use Line if an issue with your SIM card occurs.
My messages to our hotel actually didn't go through and it was fine. But the hotels do ask that you Line them when you land.
I hope this helps bring greater clarity and helps you feel more confident and prepared for your travel to Taiwan. I know how overwhelming it can feel especially as a parent traveling with kids.
Let me know if I missed anything and best of luck on your travels!
More Travel to Taiwan with Kids Tips:
Don't Do it Alone​​
For more support in your bilingual parenting journey, please join us at Christian Parents Raising Bilingual Children in English & Chinese.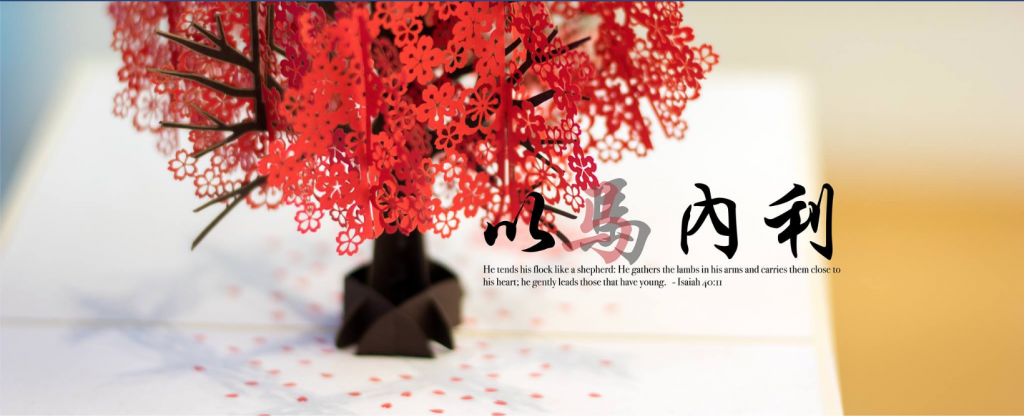 Other great FaceBook groups for parents raising bilingual kids:
Follow me on my FaceBook Page & my Instagram accounts where I share fun Chinese activities (@spotofsunshineChinese) we're doing and encouragement for your heart rooted in Christ (@spotofsunshine).