Reviewing Chinese characters can be lots of fun. For those who live in the arctic tundra like myself, you can really embrace the cold weather with this fun and easy winter friendly activity.
Kids LOVE hands on activities. Not only do they help little minds engage but also retain what they've learned ! For my daughter, whenever we do something hands-on to help her connect Chinese characters to real life, it often helps her retain what she's learned.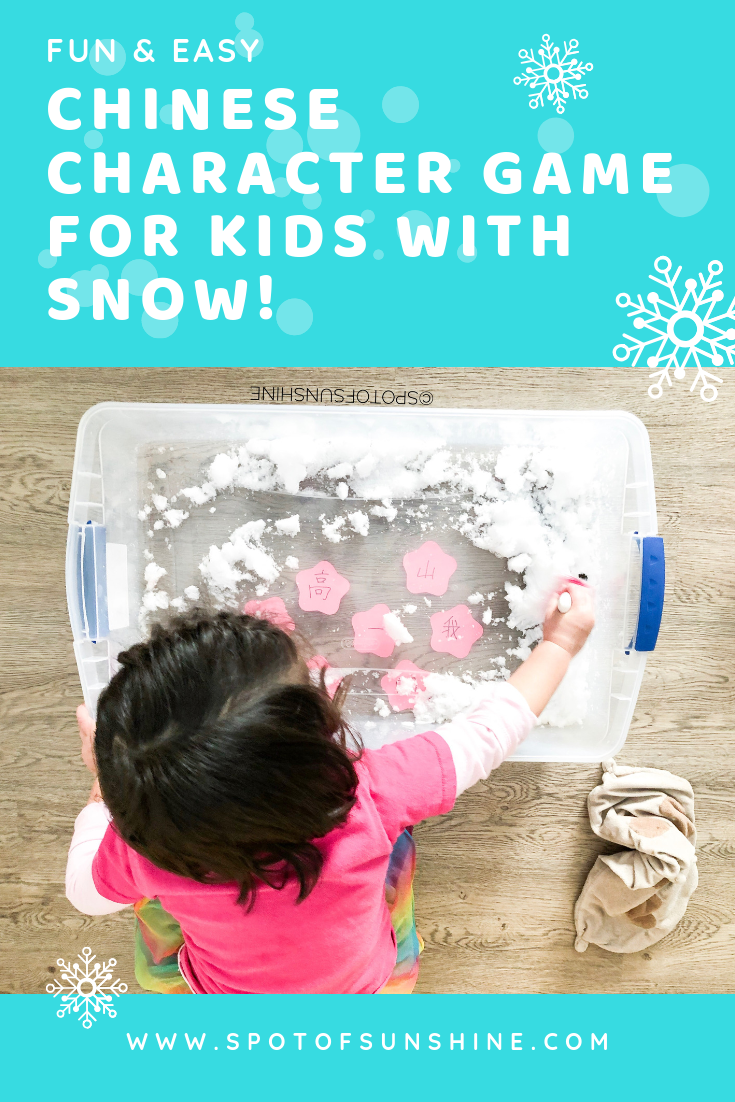 Materials for Chinese Character Review
Plastic tub
Some fresh snow from outside (preferably none with frozen bits in it)
Post-its with Chinese characters you want to review written on them (I got mine from the Dollar Store)
Kitchen utensil or toy of your choice! We used a pastry brush but you can use a spatula or a toy shovel. As long as your child can use it to move snow around, it works!
Instructions for Chinese Character Review
Write Chinese characters you want to review. With older kids or ones who know how to write already, you can have them write the characters themselves. Place the post-its on the ground and cover it with the plastic tub.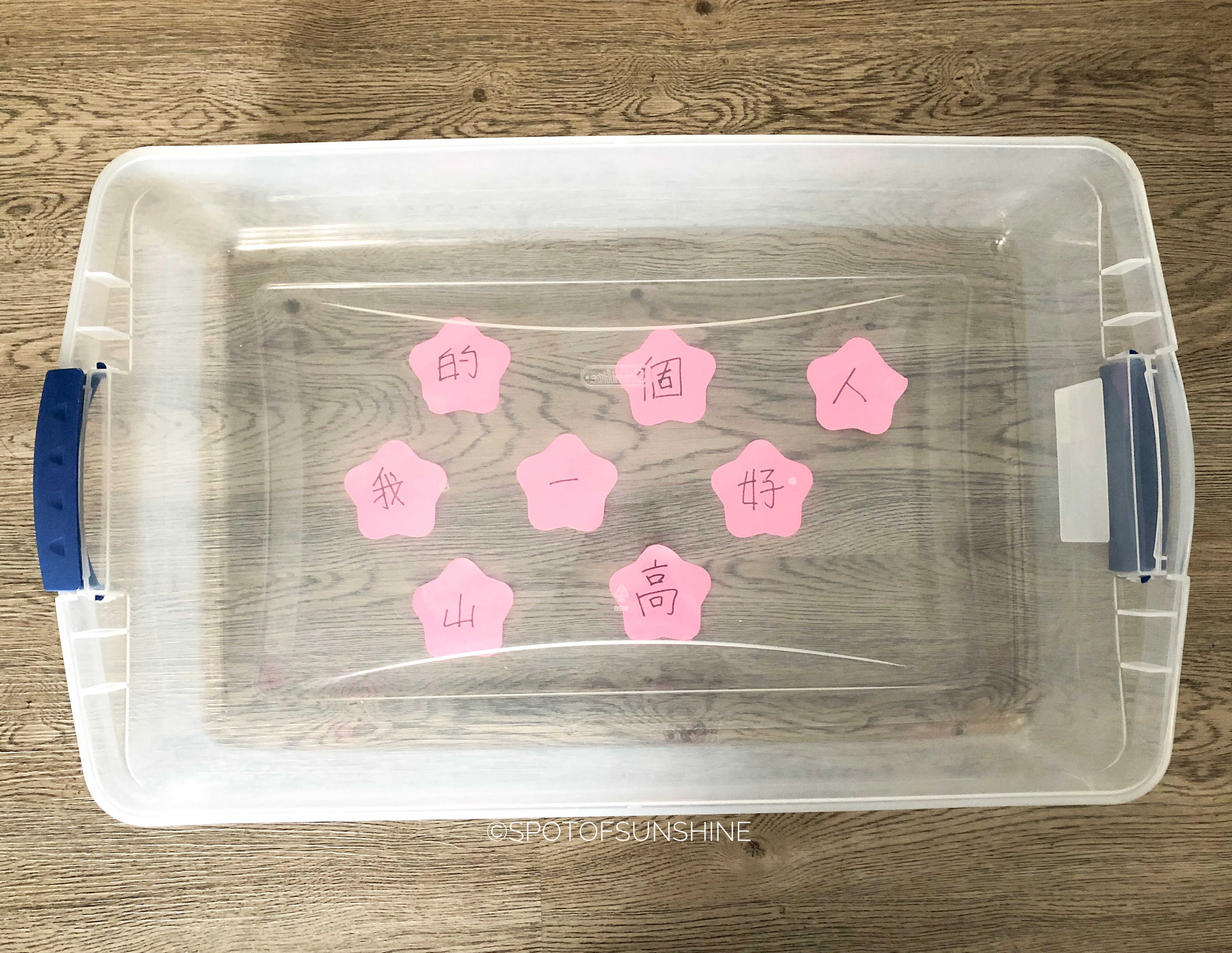 2. Get a small bucket of fresh snow from the outside, around 4 cups worth (preferably with no frozen bits, makes it easier to work with). Place snow inside tub and spread it around to cover the characters.
3. Excitedly tell your kid(s) that you guys are going to find Chinese characters together! I find that being excited about an activity when you're presenting it to them really makes a difference in how engaged and interested they are especially with younger kids. If they really like to be independent like my daughter, you can try asking them to help you find and read each character.
4. Different variations: You can have write a sentence with the characters that are on the post-it and have them cross each off as they find them. You can also take turns with your kids finding and reading the characters. For example, one person will brush and the other read.
We had a lot of fun with this activity during our snow day where the temperatures this week are at a record low (-60F windchill). School's been canceled for three days already due to how dangerous cold it is. For those stuck in similar weather conditions, hope this brightens your snow day!null
What About You?
What are you and your littles learning now? What activities did you try? Please tag me @spotofsunshinechinese if you do decide to do any of the above activities. We would love to see them!
More Resources to Help You Have Fun Teaching Your Kids Chinese!
Don't Do It Alone!
For more support and to commiserate with likeminded parents, please join us at Christian Parents Raising Bilingual Children in English & Chinese.
Other great FaceBook groups for parents raising bilingual kids:
Follow me on my FaceBook Page & my Instagram accounts where I share fun Chinese activities (@spotofsunshineChinese) we're doing and encouragement for your heart rooted in Christ (@spotofsunshine).