Fall is in the air! The leaves are changing into beautiful autumn hues and the air's turning crisp. What better way to welcome fall with your kiddos than with these beautiful Chinese character Sun Catchers?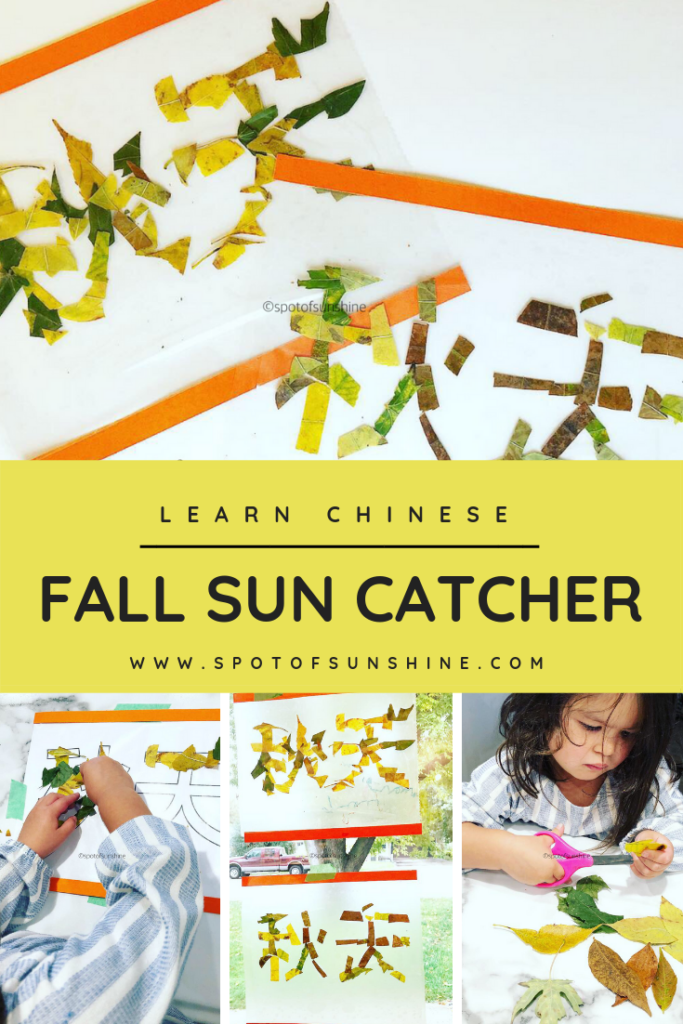 My daughter (3 years old) and my student (6YO) really enjoyed making these. This is fun and easy way to expose kids to Chinese characters for fall 秋天 (qiūtiān), exercise fine motor skills and to create something beautiful for your home.
Having more Chinese characters around the house is a great way to expose kids to the minority language and help them become familiar with them.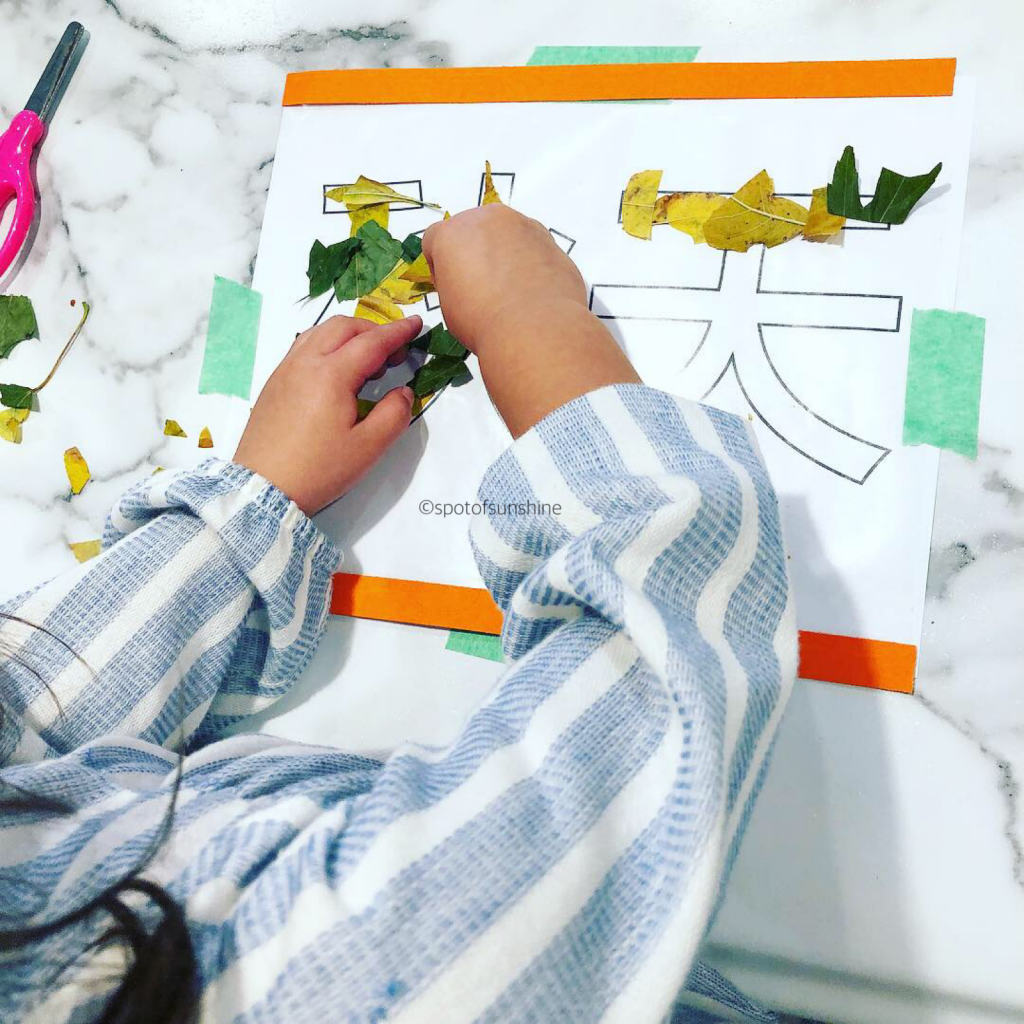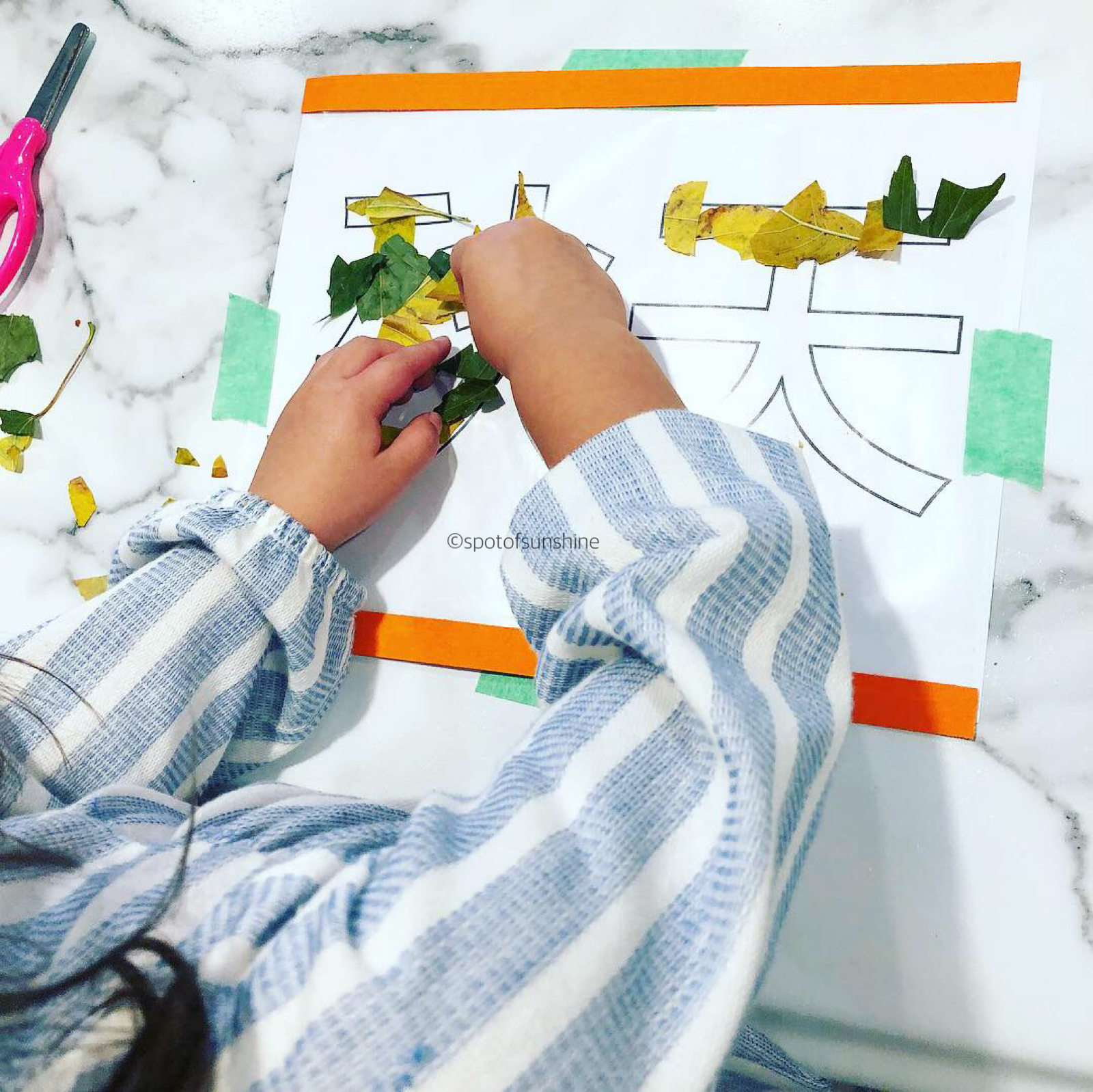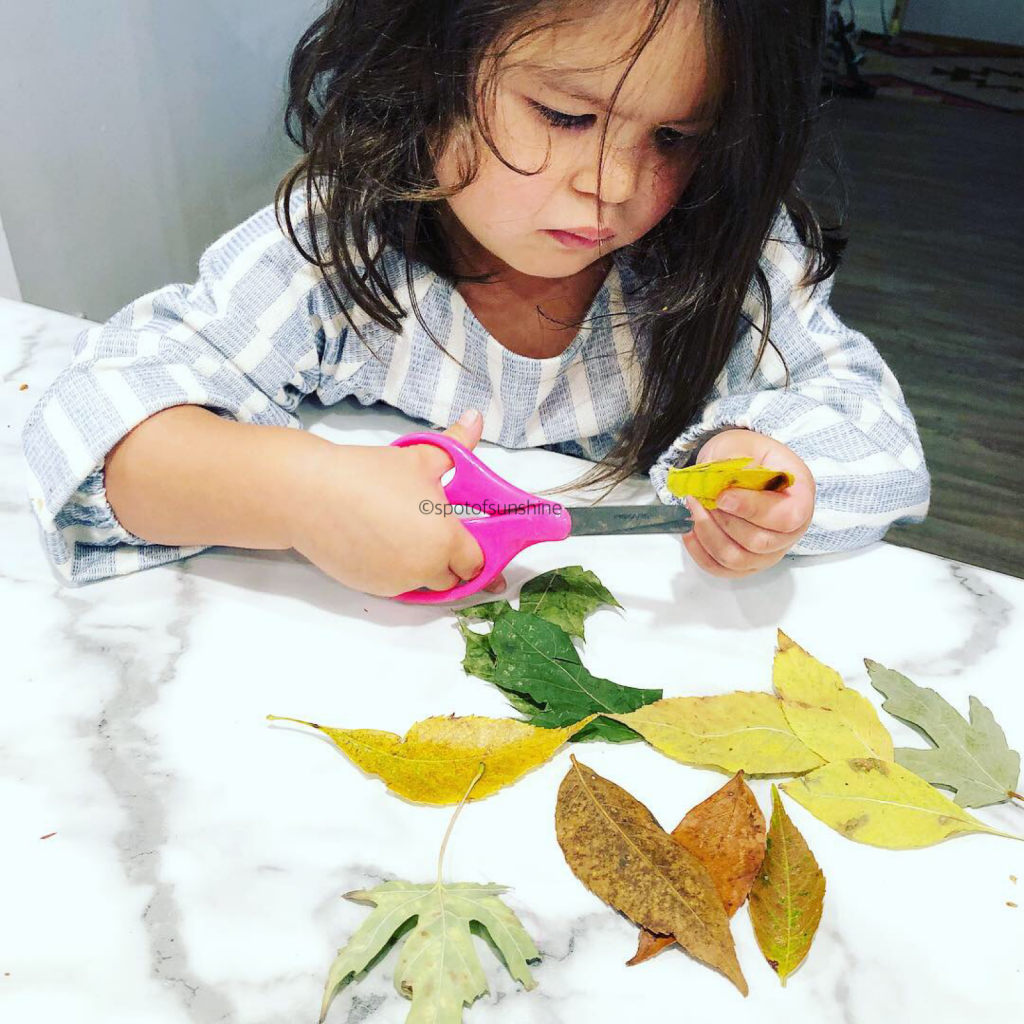 Print out my printable with the Chinese characters for fall then tape it onto the surface your child will be working on to keep it in place. 
Place the contact paper on top of it. Peel off its backing with the sticky side facing up. Secure it in place with more painters tape. I cut some long strips of orange paper to act as a border for the sun catchers. Feel free to use whatever you have at home, maybe even use leaves as border?
Then I had the girls cut up the leaves then stick them inside the Chinese characters. I then cut another piece of contact paper to place on the finished work and hung it up on our window.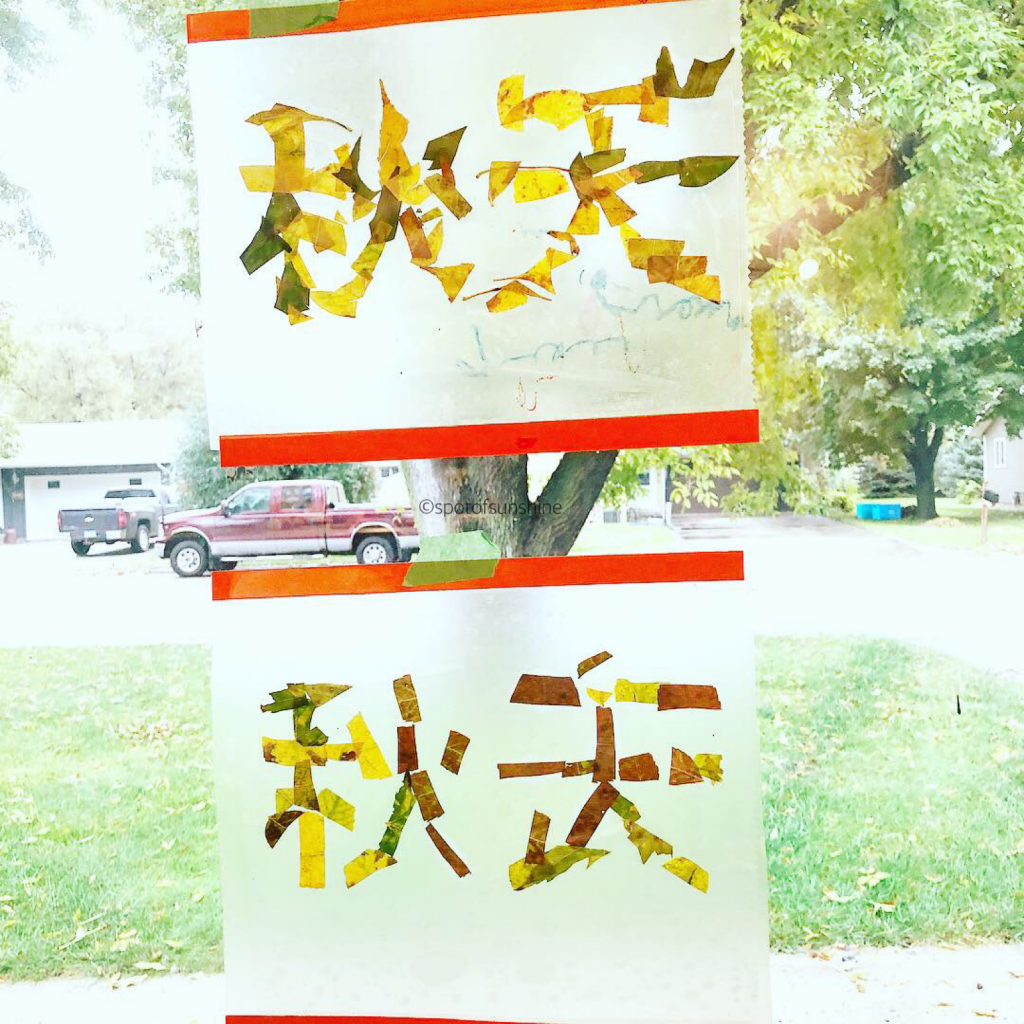 Creating a Chinese Rich Enviornment
This activity really helped my six year old student remember this new vocabulary word. She started class with me with minimal Chinese so we're working on building her confidence in the language and expanding her vocabulary.
Inviting kids to learn Chinese through doing something they enjoy and hands on is always a great way to help them retain the language not to mention cultivate a love for learning the language.
If you do give this a try, please tag us in your photos so we can see what fun things you create! Don't forget to tag us or post on my FaceBook your kid's masterpieces!
Thanks for stopping by
How to Download the Free Fall Printable?
To access the free printable lyrics of the two songs above, register below. After confirming your email, you'll receive a password to access the printables. 
If you have any problems, please feel free to contact me.
Other Fun Fall Themed Chinese Learning Activities​
Join Other Bilingual Parents