I have fond memories of celebrating Mid Autumn Festival with my cousins at my grandparents' house in Taiwan. Although I want to share my culture with my daughter I have some reservations since much of the culture is rooted in idol worship. But after asking around a little in the FaceBook group I'm a part of and getting some helpful feedback, I decided to celebrate the customs of the holiday rather than focus on the story. I did include the story for those of you who prefer to learn about it and share it with your children.
Below are videos and fun activities to help you celebrate this holiday with your littles.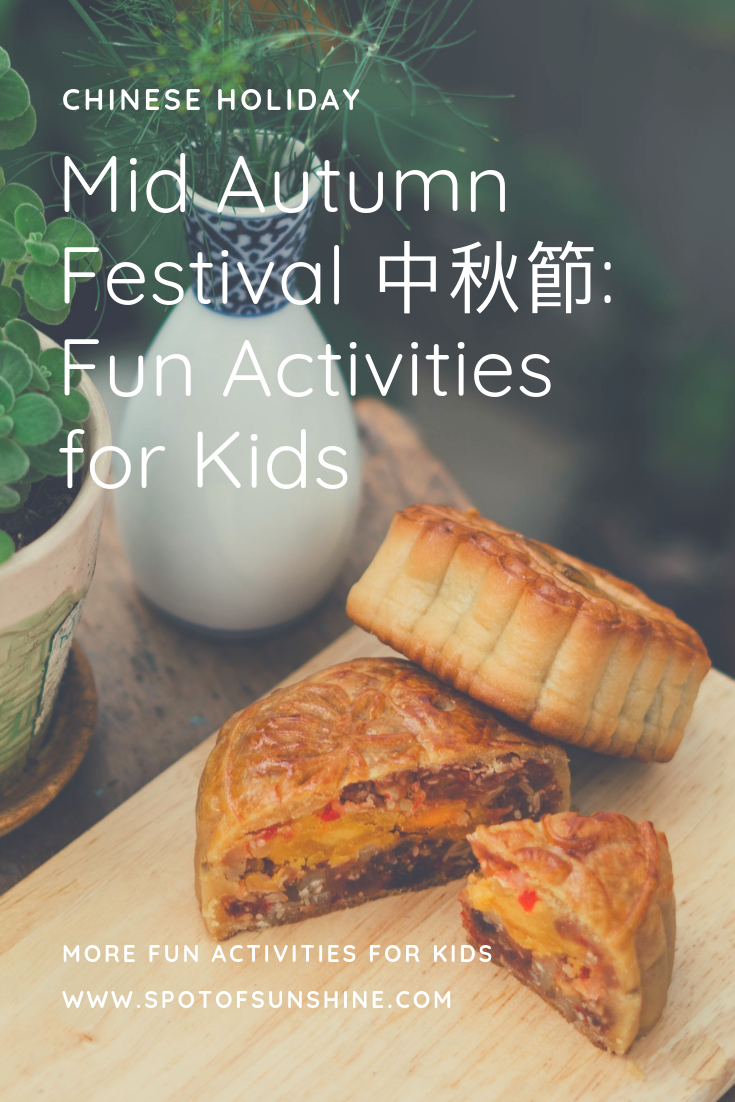 Background on the Holiday 中秋節的來源
I discovered that I needed a refresher on the holiday. It's been a long time since I celebrated the holiday with full knowledge of what it's all about.
If you're like me and need a refresher or just don't know much about Mid Autumn Festival, Time wrote a great article on it, you can read it here.
A great way to learn about the holiday is through one of the kid friendly videos below.
Videos on The Story Behind Mid Autumn Festival for Kids
Puppet performance of the origin of Mid Autumn Festival with English and traditional Chinese subtitles with zhuyin. I liked how the video was short and to the point not to mention adorable.
This is a fun and silly live action reenactment of the story behind Mid Autumn Festival from one of the popular kid channels in Taiwan.
Netflix also has a wonderful movie coming out for this year's Mid Autumn Festival called Over the Moon! Audio available in Mandarin Chinese! We're looking forward to watching this as a family.
Mid Autumn Festival Chinese Characters
I created a simple worksheet with Chinese characters that are related to this celebration to help me talk about the holiday with my daughter and the little girl I'm tutoring. Click on the link below to download: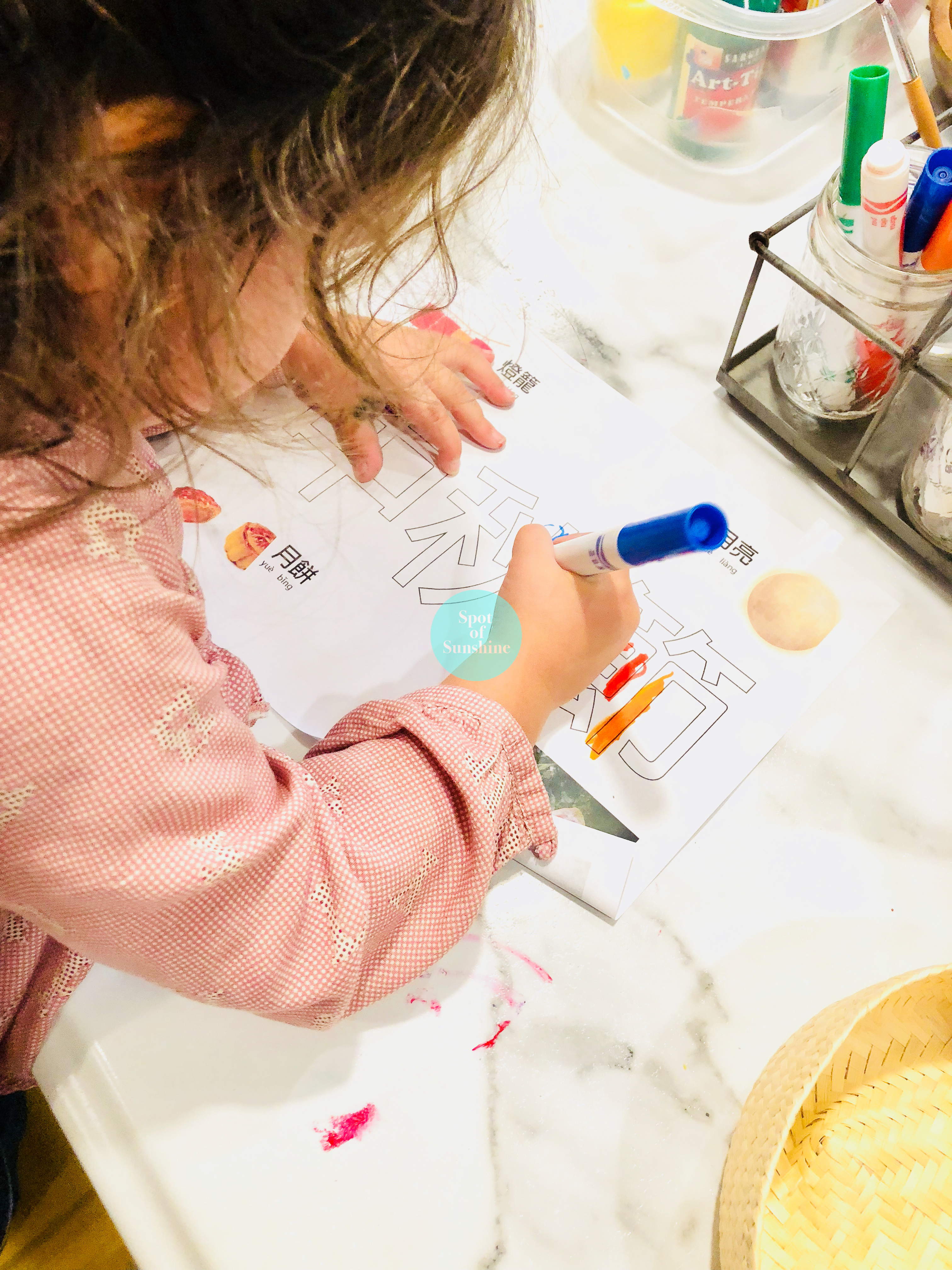 Mid Autumn Festival Activities 中秋節活動
This is a great video of fun activities you can do with with your kids. The event was put on by the YMCA preschool in Tainan, Taiwan
Play Dough Moon Cakes 黏土月餅
I purchased this mold from Amazon and used some store bought play dough to make moon cakes. You can go all out and make pretend egg yoke and red bean paste that are usually found in these moon cakes. But I just went for a the simple straight forward one colored moon cakes. These are fairly easy and requires low prep. My three year old did need some assistance from me.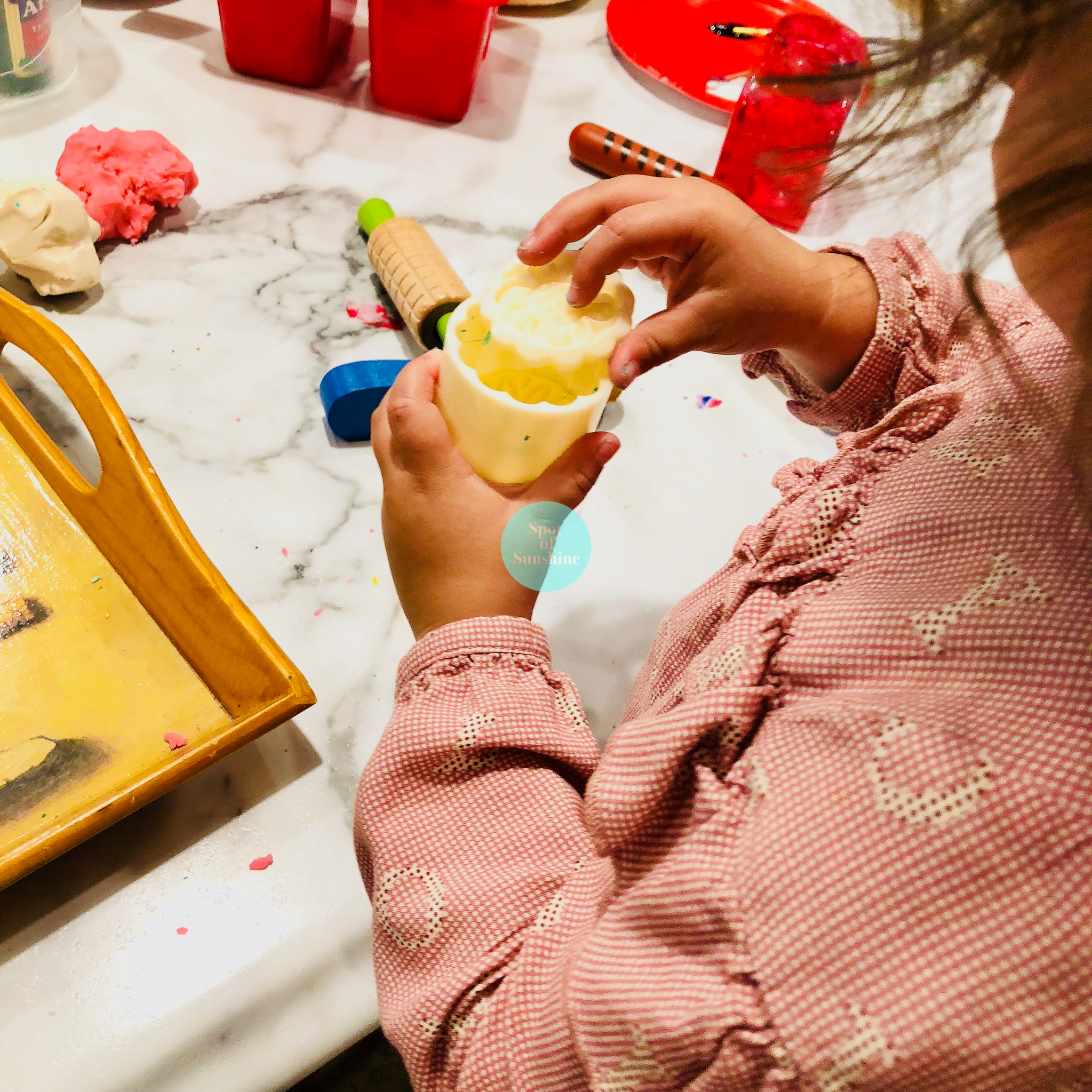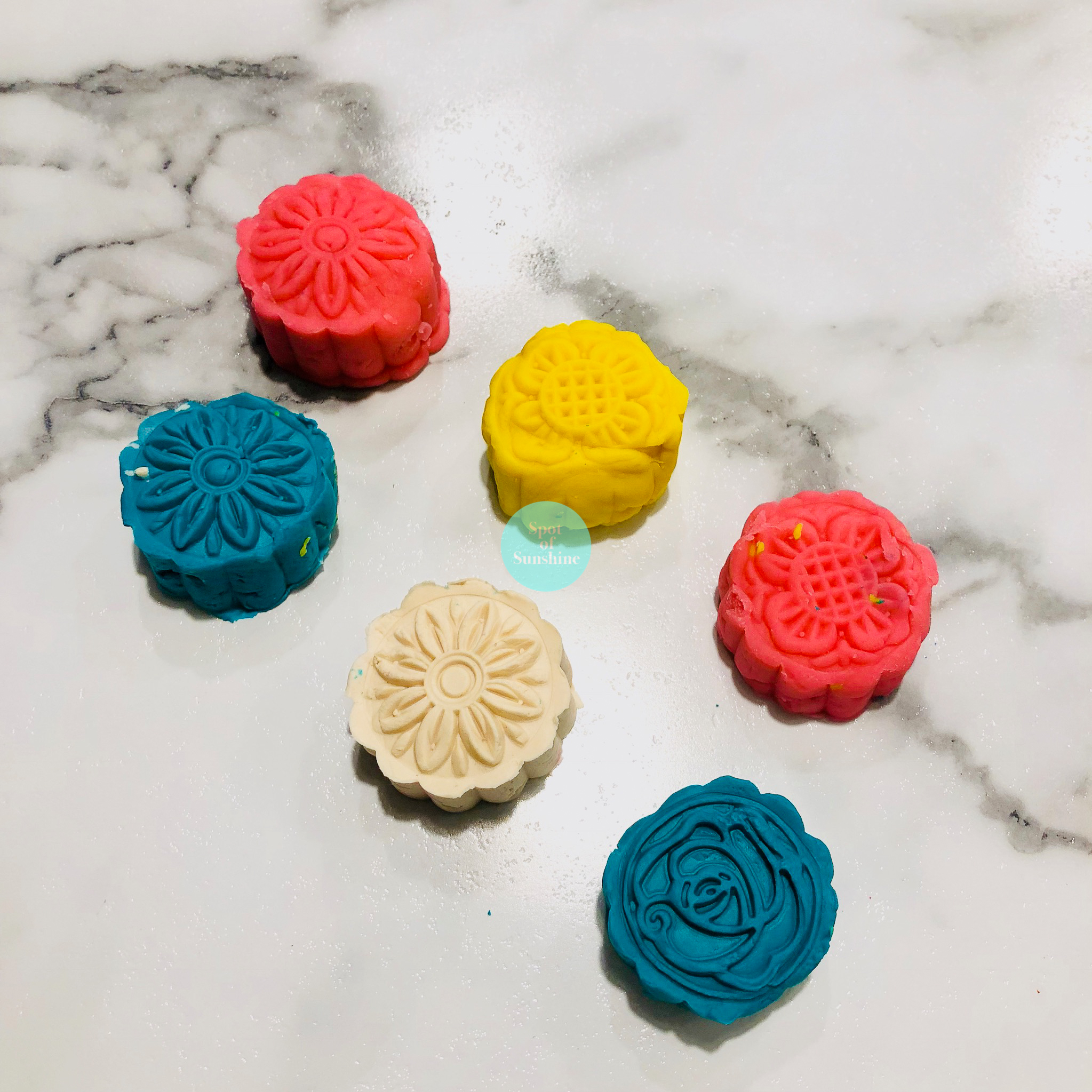 Check out this short DIY video from Sassy Mama on how to make these fun play dough moon cakes.
Lanterns 燈籠
I have such fond memories of running around my grandparents' house with my cousins holding our paper lanterns. So of course I had to include this part of the celebration for my daughter.
Here's a lantern you can make out of a Kleenex box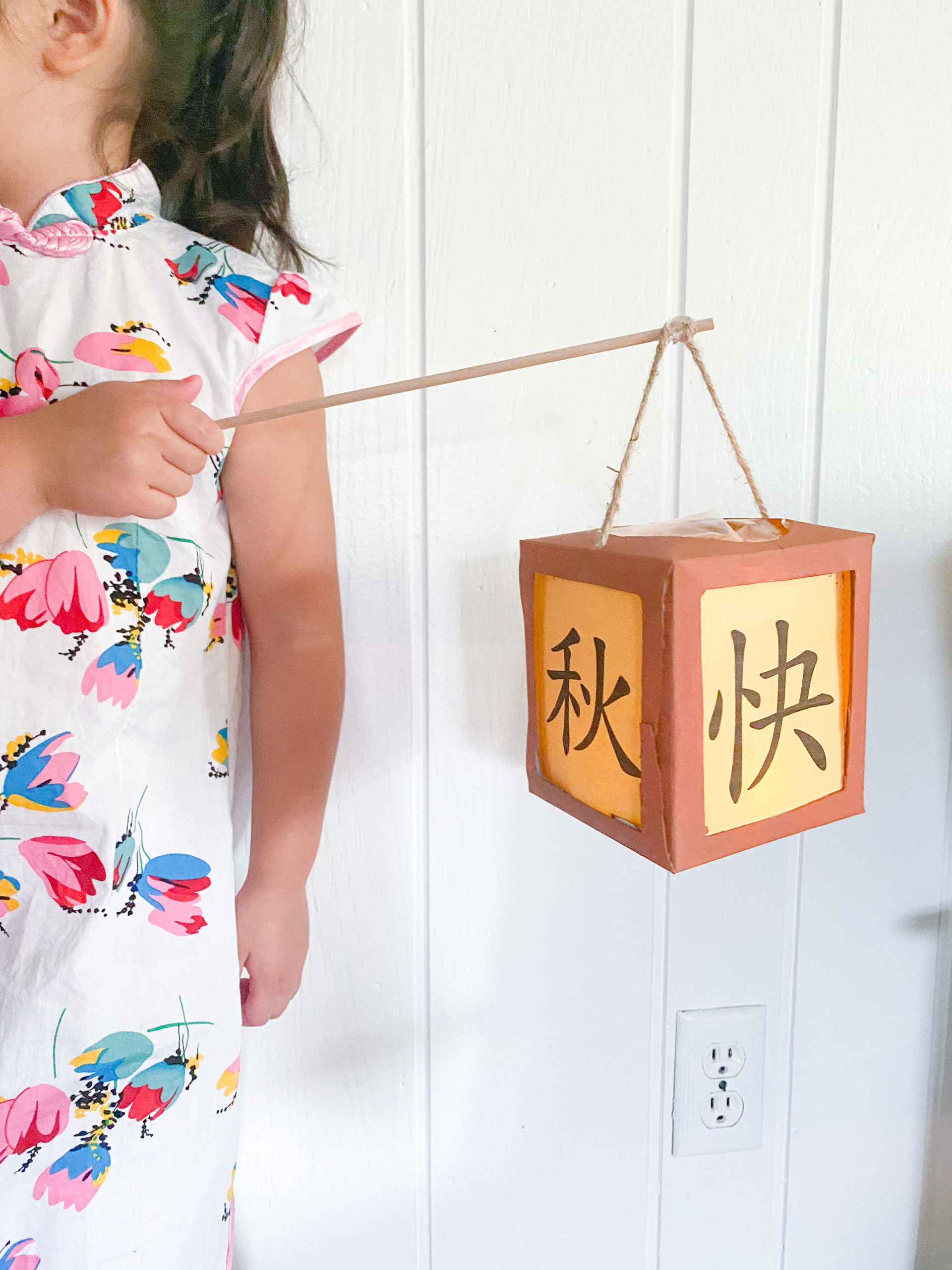 Here's another simple lantern. I simply purchased a few items from the dollar store: plastic container (can use one you have laying around the house), LED tea light candles, pipe cleaners.
I then had my daughter paint the inside of the plastic container and then place the LED tea light candle inside. We finished it off by bending the pipe-cleaner over the edges of the container then closing it.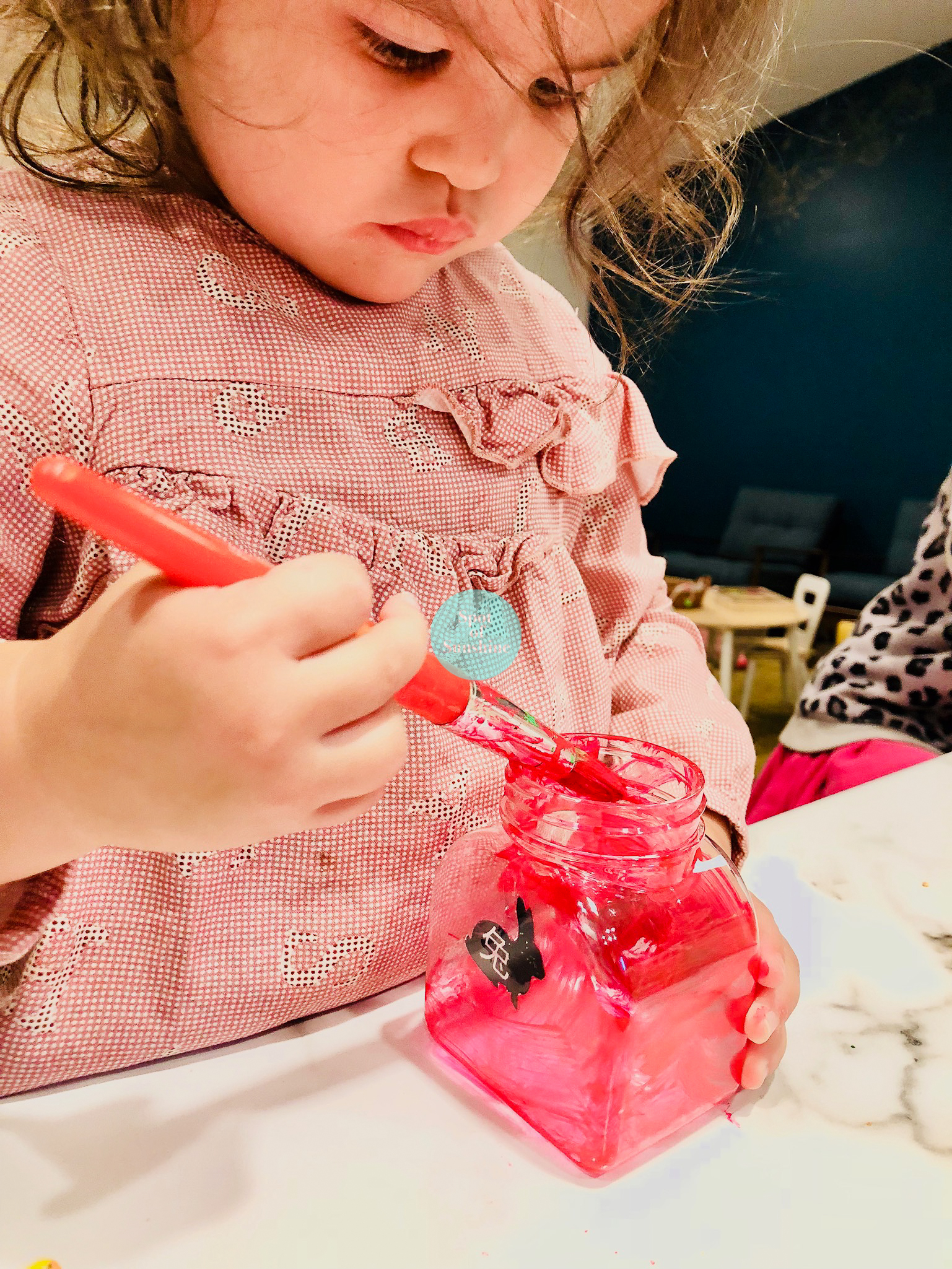 Here are some DIY videos on three other variations of lanterns you can make with your littles ranging from simple to more elaborate and complex ones.
Pomelo Hats 柚子帽
Another fun memory I have of 中秋節 is eating sweet pomelos and the adults making a hat out of its rind. I only just found out the reason behind this fun practice now as I'm writing this post.
The word for pomelo in Chinese is 柚子 (yòu zi) which is a homophone for "prayer for son." So that's why people eat this fruit during this holiday, as a sign for prayer for the children in the family. Another legend is that wearing this hat makes it easier for the Moon goddess 嫦娥 (cháng'é) to see the children from the moon and as a result give her blessings to them.
For this activity I had to improvise. Since pomelos are nowhere to be found in our local grocery store, I found the biggest grapefruit I could find and made hats out of its rind.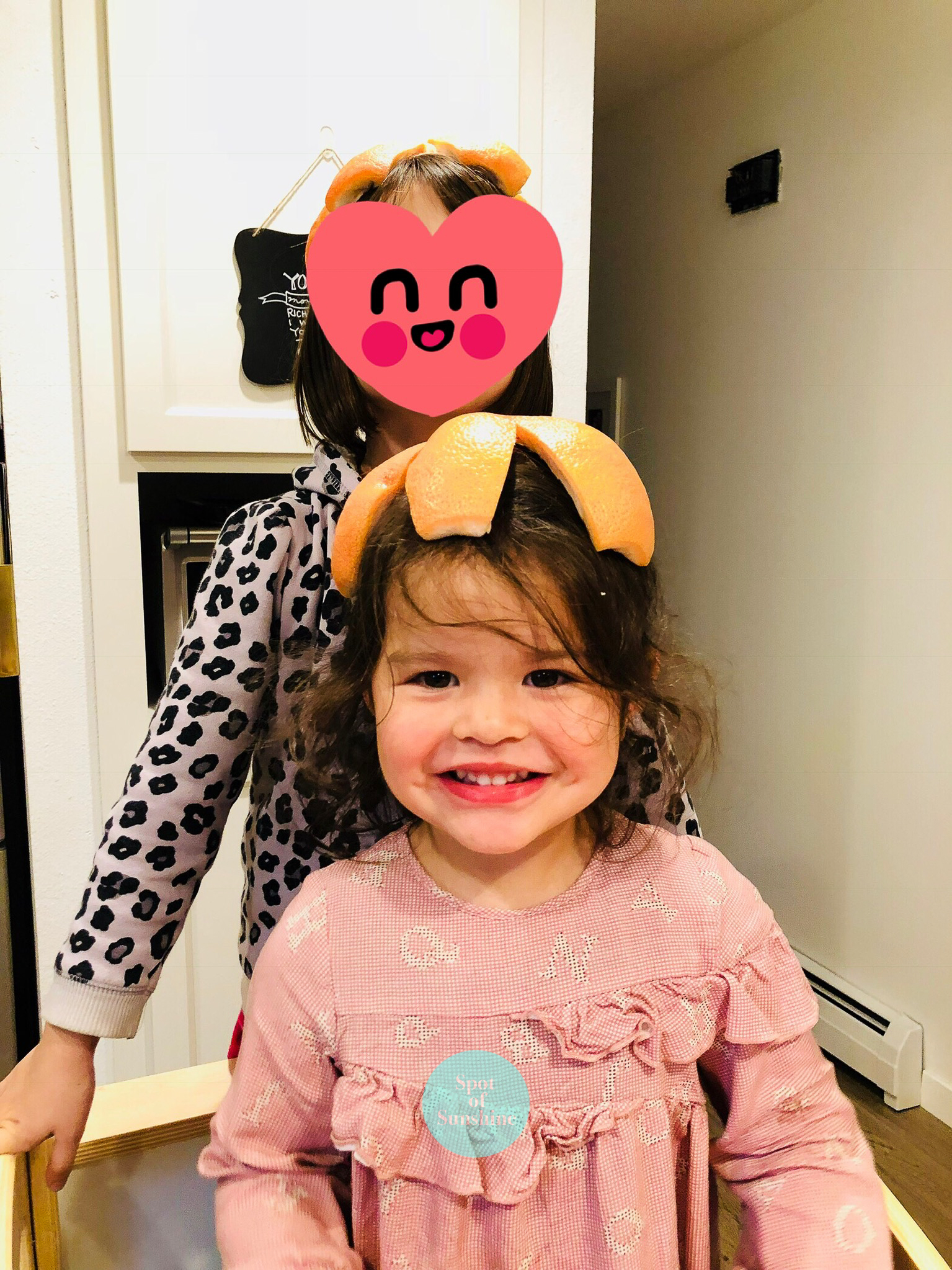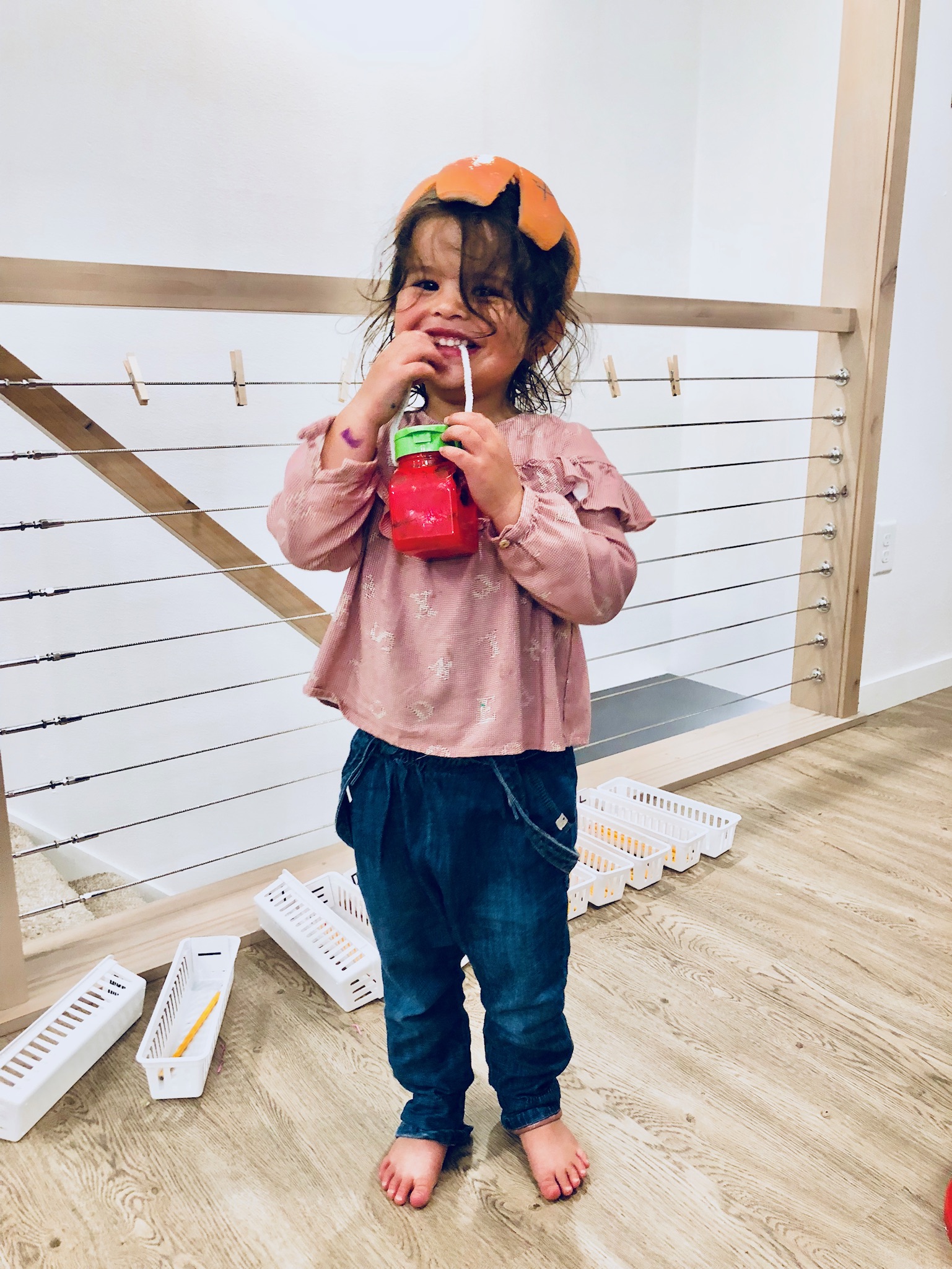 How People Really Celebrate in Taiwan
When we were living in Taiwan, adults would get together and barbecue outside. That was typically how the holiday is celebrated there. I know it's not the case in other countries that celebrate this holiday. I was surprised to find that this is unique to Taiwan.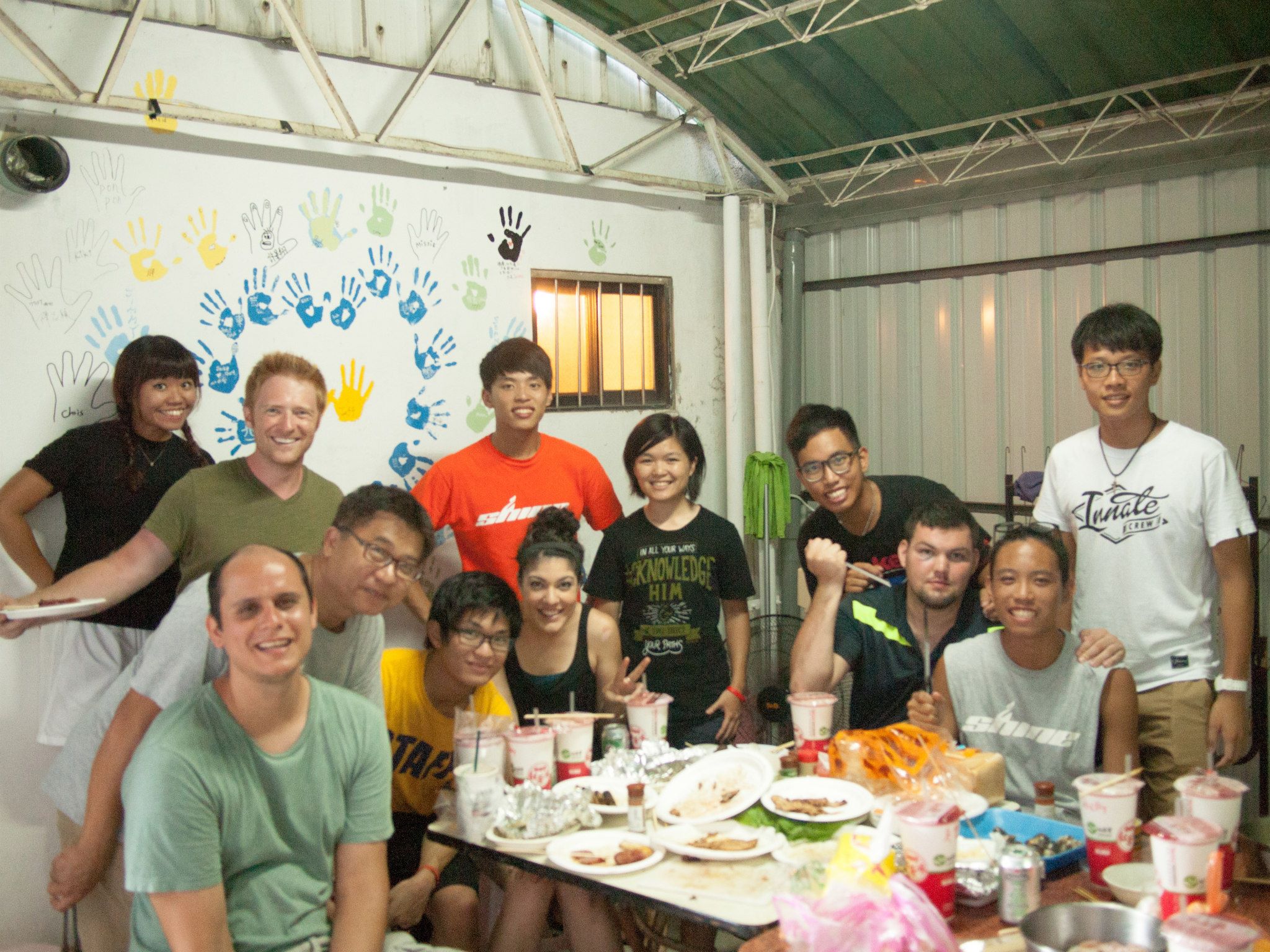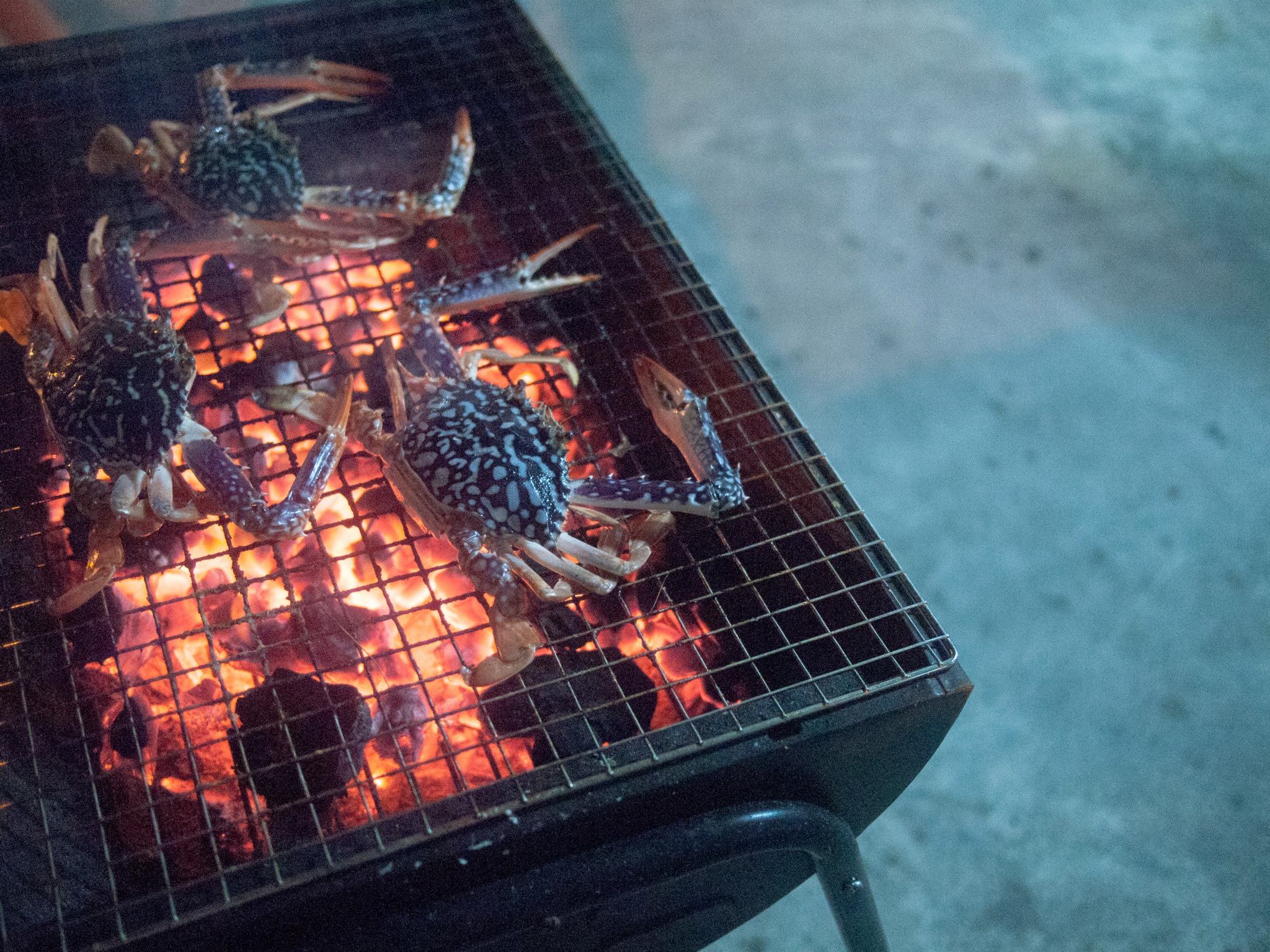 How About you?
How do you celebrate it? What are some fond memories you have of the holiday? Please share below.
If you do the activities I shared above, please tag me @spotofsunshinechinese. I would love to see what fun things you do with your kiddos.
More Mid Autumn Festival Fun
For some more fun Mid Autumn Festival activities, check out the following posts:
More Goodies
For some more fun activities and read up on how I'm teaching my daughter Chinese, check out the following posts:
Don't Do It Alone!
For support from likeminded parents, please join us at Christian Parents Raising Bilingual Children in English & Chinese.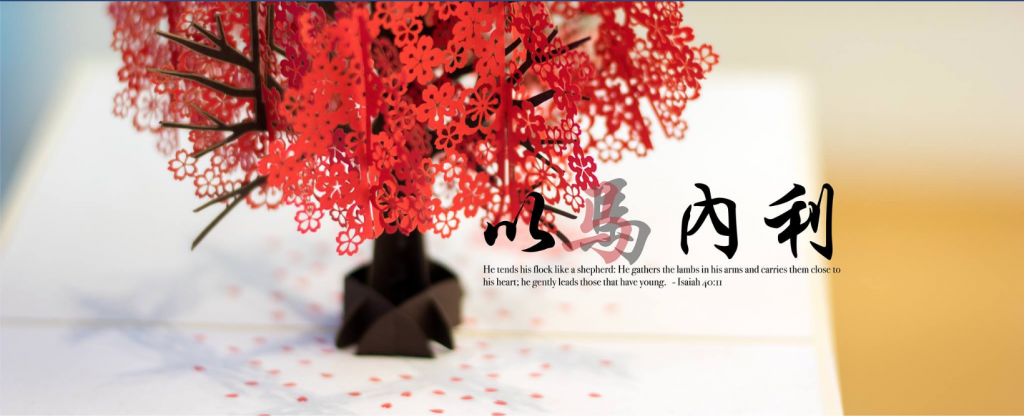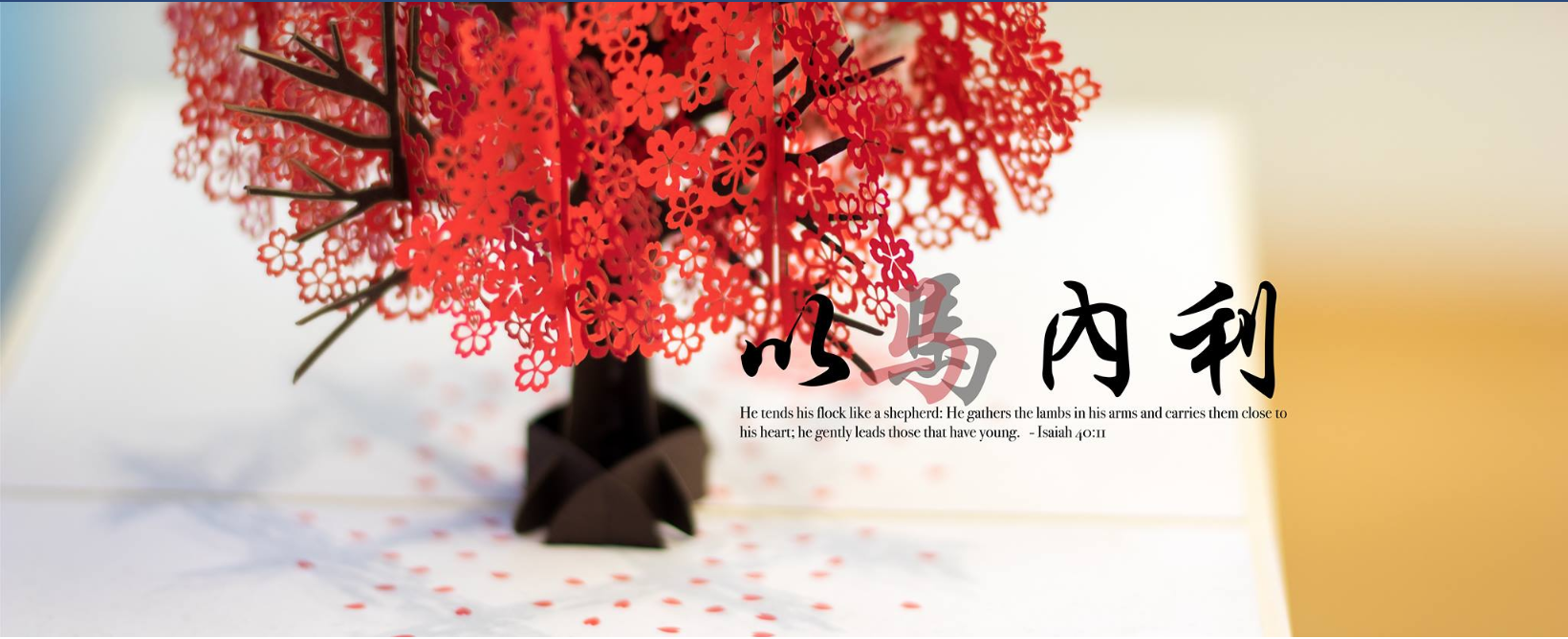 Or Christian Bilingual (Chinese & English) Homeschoolers

Another great FaceBook group for parents raising bilingual kids:
Follow me on my FaceBook Page & Instagram where I share more encouraging words from the Lord, fun Chinese activities we're doing and what we're eating.