As a mom, I'm constantly pouring into my daughter and need resources to keep my heart alive! These resources help me stay connected with God, the source of wisdom, strength, peace, patience, joy and grace…..basically what I need so desperately all day errday!
Below are three books and two podcasts that's helped keep my heart alive and not despair on those challenging days. My hope is that they will build you up and help you realize the amazing mom you are too! 
Life Saving Books for Moms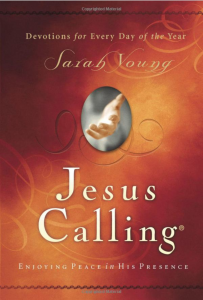 This is a short and sweet devotional my dear friend Becky (mom of 5, grandma to 20+…I lost count) recommended to me years ago. I loved it the first time I went through it and I love it even more as a mom.
Each day's devotional and verses take about a few minutes to read. They're always what I need to hear or be reminded of. 
Over and over again, God uses this devotional to remind me to look to Him and His unfailing love towards me rather than at myself. He is my source of life, He is my provider, it's not all on my shoulders. 
I highly recommend it for any moms looking for a suitable devotional that's going to encourage you and build you up and not take up a lot of time.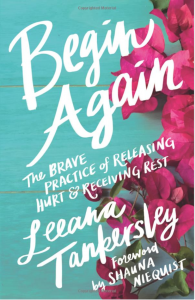 I love love love the way Leeana Tankersley writes. Not only is she deep, but she is able to articulate the emotions that confuse us. I was first introduced to her at MOPs (Mother of Preschooler) where the video we watched of her had me rolling with laughter.
In this book, she really addresses the importance of learning how to begin again. To not let ourselves sit in the pain of the past, in our failures and frustrations but to rise up and begin again. 
Life Saving Podcasts for Moms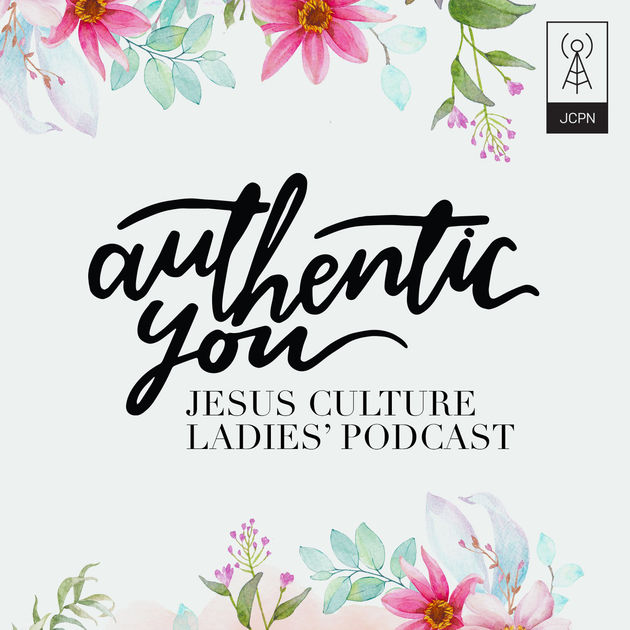 This is my favorite podcast right now. Not only are the women in the podcast authentic and real about motherhood and their lives, but they are in different seasons of motherhood as well.
I love that the various seasons are represented so you can hear from the mom who is facing the same struggles you are right now and those who have gone ahead and can look back with wisdom.
They cover a variety of topics from struggling with social media to jealousy and anxiety. They make me laugh and leave me encouraged and built up every time I listen to them. So so good! Go listen to them now! Ok…maybe after you read this post. 😛
I highly recommend this for moms who are struggling with feeling like you're not measuring up and just need to hear someone remind you of the truth.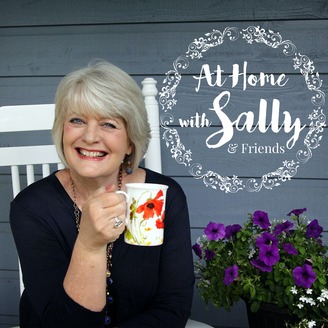 I love listening to At Home with Sally. Her voice just reminds me of a mentor I used to have who always reminded me to trust in God's goodness. Sally is just like that, a mother of four and a grandmother to one, her and her husband Clay have been ministering to families and women for decades.
I listen to her podcast when I meal prep or when I do laundry. It almost feels like the equivalent of having a spiritual mom or mentor next to you, guiding you, challenging you and cheering you on.
She also has a plethora of great books to help you in your motherhood journey from how to cultivate a lifegiving home to how to love your difficult child.
I really recommend her podcast to anyone who just simply wants to have someone pour wisdom and love on you.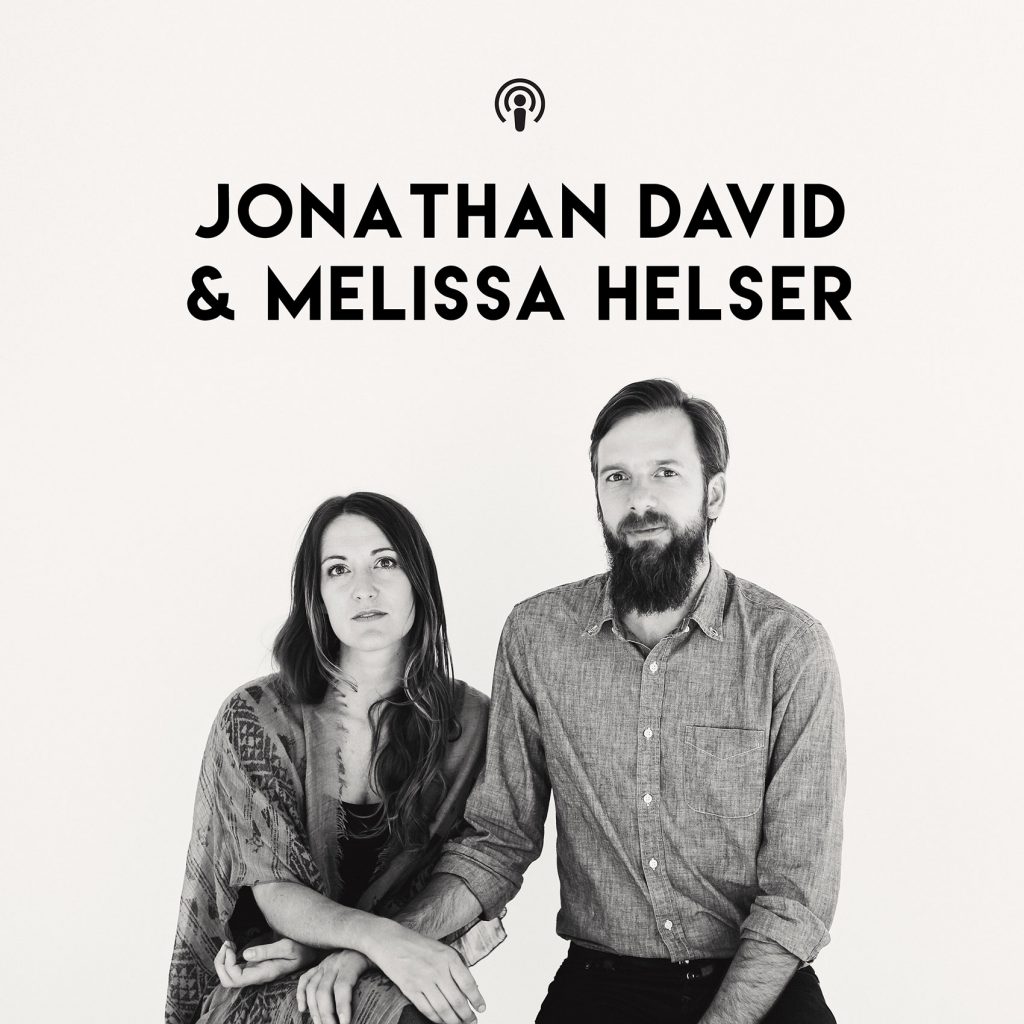 I think most of us have heard their worship songs including the ever popular "No Longer Slaves." But did you know they have a ministry in the woods of North Carolina where they "empower sons and daughters towards wholeness" in Christ? 
In their podcast, you'll hear them share powerful messages empowering you to take hold of who you are in the Lord.
As a mom, their messages always leave me in tears, encountering and being reminded of the love and faithfulness of my Heavenly Father. 
Life Saving Music for Moms
I love blasting worship music in our house throughout the day to help me keep my eyes on God. As a mom it's so easy to get focused on myself and be discouraged by how I'm not measuring up. That is not where our Heavenly Father wants us to park. He wants to lift our eyes up to focus on Him, His power, wisdom and love that is available to us. He loves to help us and playing worship music at home helps me focus on that truth. So below are my favorite worship songs I like to fill our house with.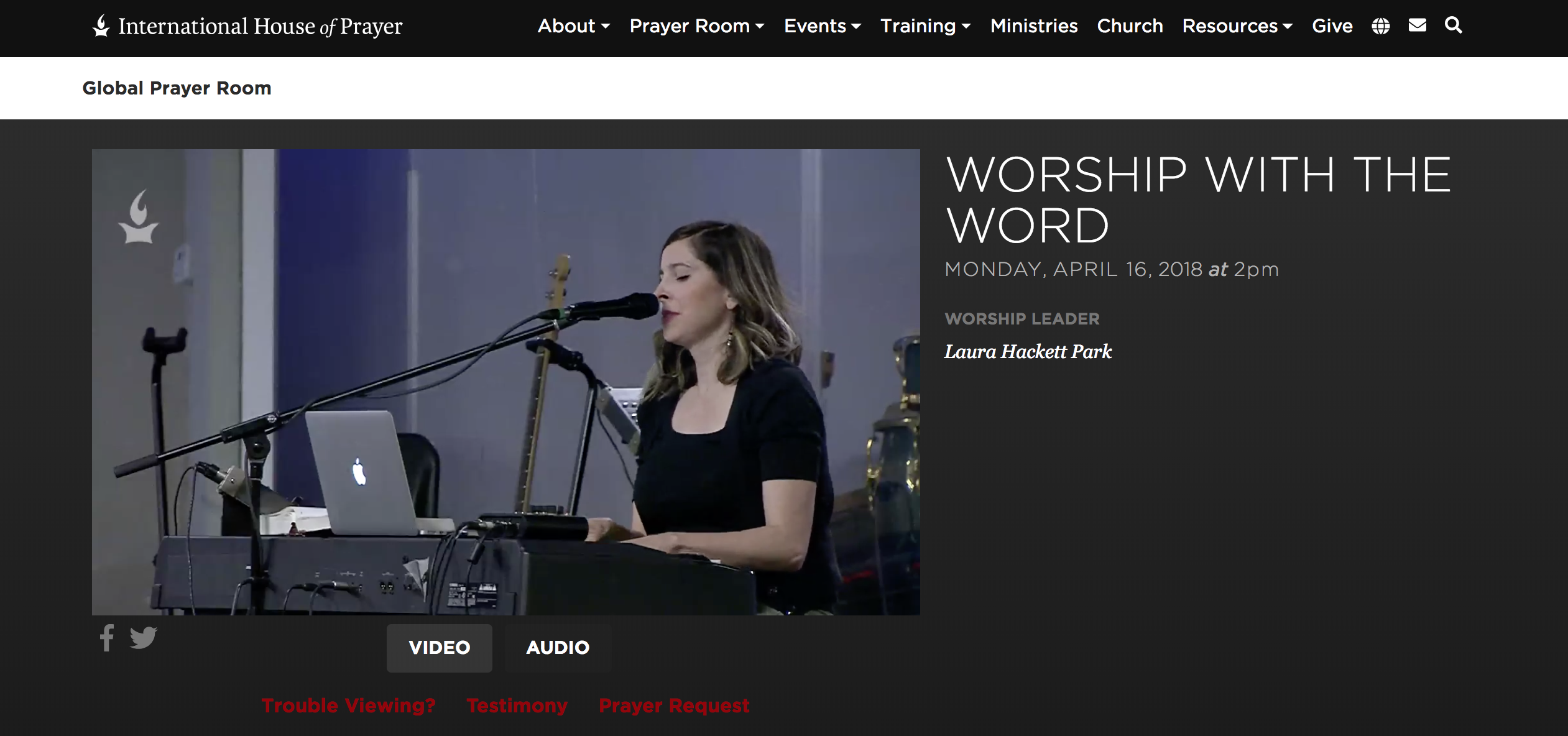 I love the prayer room sets from the International House of Prayer in Kansas City. This ministry has been facilitating non-stop prayer and worship for the past ___ years. Their excellent worship teams turn God's Word and prayers into enjoyable songs to help people rest in God's presence and also join with the worship and prayer that's going on in Heaven. 
Once you're in the prayer room section of their website, you can select which worship leader and also what style of set you would like (intercession – prayer, worship with the Word – Scripture turned into songs, devotional – relaxing music to help you do your quiet time and wait on the Lord). My personal favorites are Laura Hackett Park and Jon Thurlow worship with the word sets. I have it playing often for my quiet times.  They even have sets in Mandarin Chinese. 
I also really enjoy Bethel Music, Upper Room, United Pursuit, Jonathan David & Melissa Helser, John Mark & Sarah McMillan and Sara Groves. Here's a link to a Spotify playlist of my favorite tunes to play at home. If you're looking for some Chinese worship music, check out my post on top three most popular worship bands in Asia. 
I hope these resources help you grow in confidence of the delight and love God has towards you. You are the mom God chose for your kids. No one else can parent them like you do! He didn't make a mistake. Even though there are days where we feel like we're constantly making mistakes or not measuring up to our own expectations of the type of mom we want to be, God's unfailing love will not give up on us. Please share resources that has helped you blossom as a mom too!
More Goodies
For some more good reads, check out the following posts: