I came across two parenting books so far that had me fully enthralled and that I actually finished! You have to understand I'm that person with five books on my nightstand I started but haven't finished.
I'm not an avid reader. Since becoming a mom, I only read books that I have to or those that are super engaging.
The following are those two that I devoured from cover to cover. They're both stories of parenting in different cultures. So if that's up your alley and you're looking for something to read, I highly recommend you read these!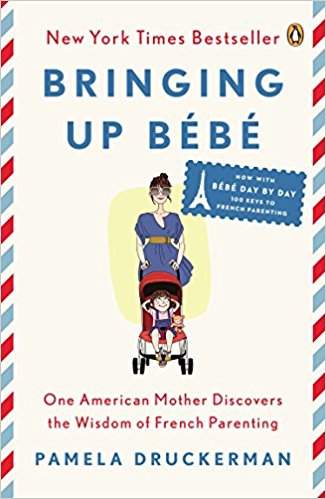 I LOVED THIS BOOK and so did many other moms from the looks of the raving 1,300+ reviews it got on Amazon.
The author, Pamela Druckerman, was once a staff reporter at the Wall Street Journal and it's evident in this book. She is able to articulate her experiences and the nuances of French and American cultures to a t.
Druckerman is not coming from a place where she believes French parenting is superior to American. She takes her readers on the journey she went through as a mother who uproots herself from her native country into a foreign land and raises her two kids there.
I read this during my first year as a brand spankin' new mom. I remember reading it while nursing Sadie and it proved to be great entertainment. It also helped me see that although society and social media may push one "right way" to parent your children, there are various ways you can do it and still raise healthy human beings.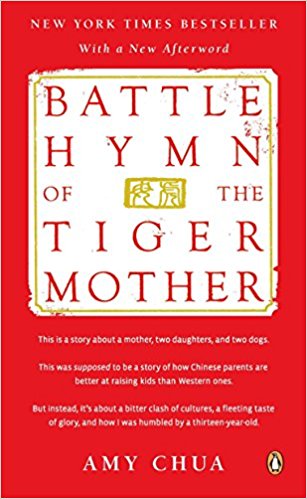 I heard of this book waaaaay before I became a mom and forgot about it until recently.
I picked it up because I was curious as to how author, Amy Chua's experience as a tiger mom was like. Also, I started teaching Sadie Chinese and in doing that, made me wonder about how other parents who grew up in a Chinese home in America parent their own children.
I really enjoyed reading about Chua's journey as a Tiger Mom. I just love hearing a mom reflect on her decisions and grow from her mistakes in general.
Many times when we give ourselves time to reflect upon our decisions, it helps us grow and mature. Hence why I'm blogging.
The book made me laugh at the crazy situations and schedules Amy would find herself in or the way she would describe Western culture. It also made me wonder if I was being too lenient with my own daughter hahaha.
It's definitely an entertaining read if you're curious about Chinese parenting although I have to say this doesn't reflect ALL Chinese parents.
What are some of your favorite entertaining reads as a mom? Please share below and maybe I'll pick it up next time!
More Goodies
For some more good reads, check out the following posts:
Don't Do It Alone!
For more support and to commiserate with likeminded parents, please join us at Christian Parents Raising Bilingual Children in English & Chinese.
Other great FaceBook groups for parents raising bilingual kids:
Follow me on my FaceBook Page & Instagram where I share more encouraging words from the Lord, fun Chinese activities we're doing and what we're eating.