Writing and reading practices are activities I have been trying to incorporate more in my daughter (3YO) and student's (6YO) Chinese learning. Both of them have a growing interest in both since it promotes independence.
Since there has been an uncommonly large amount of snow here in Minnesota this winter, it's hard not to ignore this free "material" that's piled high outside. Since I've already came up with one learning activity using snow, why not come out with more since it's not letting up anytime soon?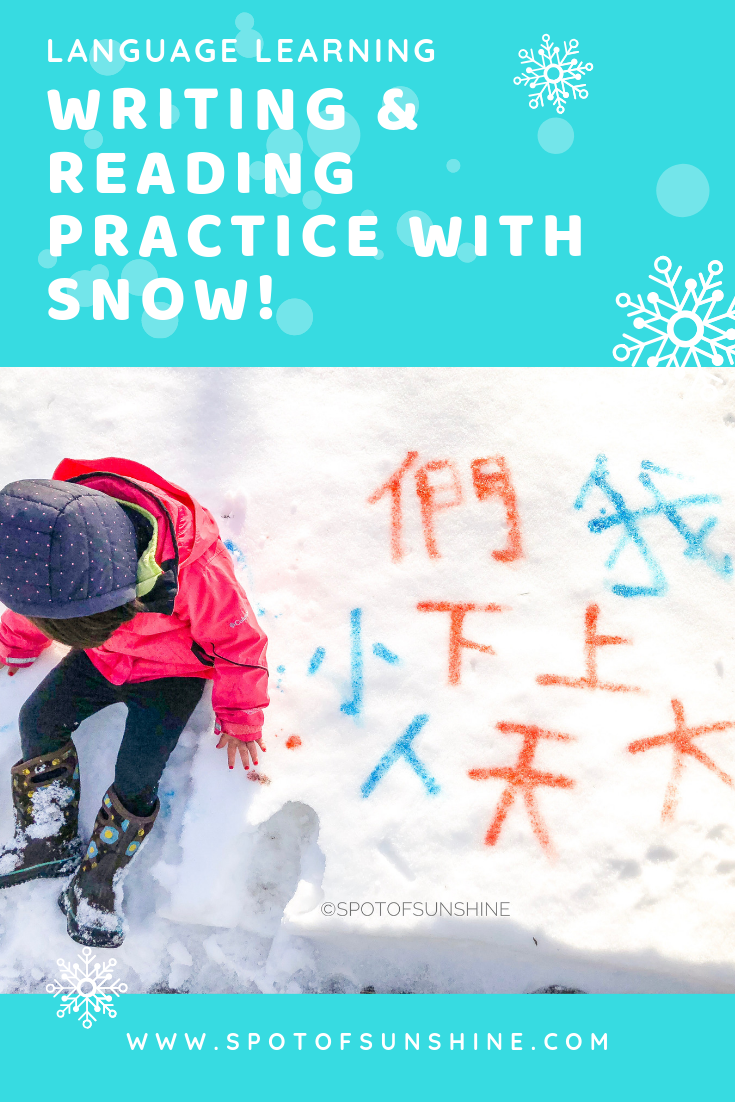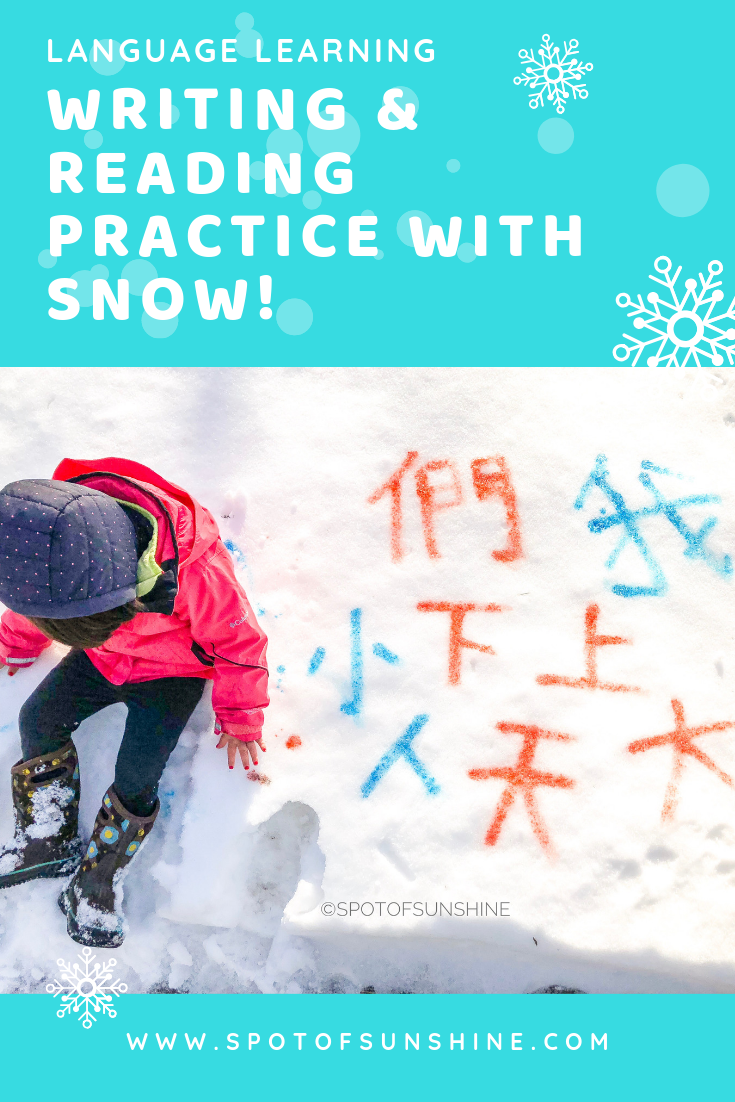 Materials & Instructions for Reading & Writing Practice with Snow
snow (duh)
paint brushes (I prefer ones that are thicker like these, it picks up the food coloring "paint" a lot easier)
cup for holding the food coloring "paint" (we use a plastic cup)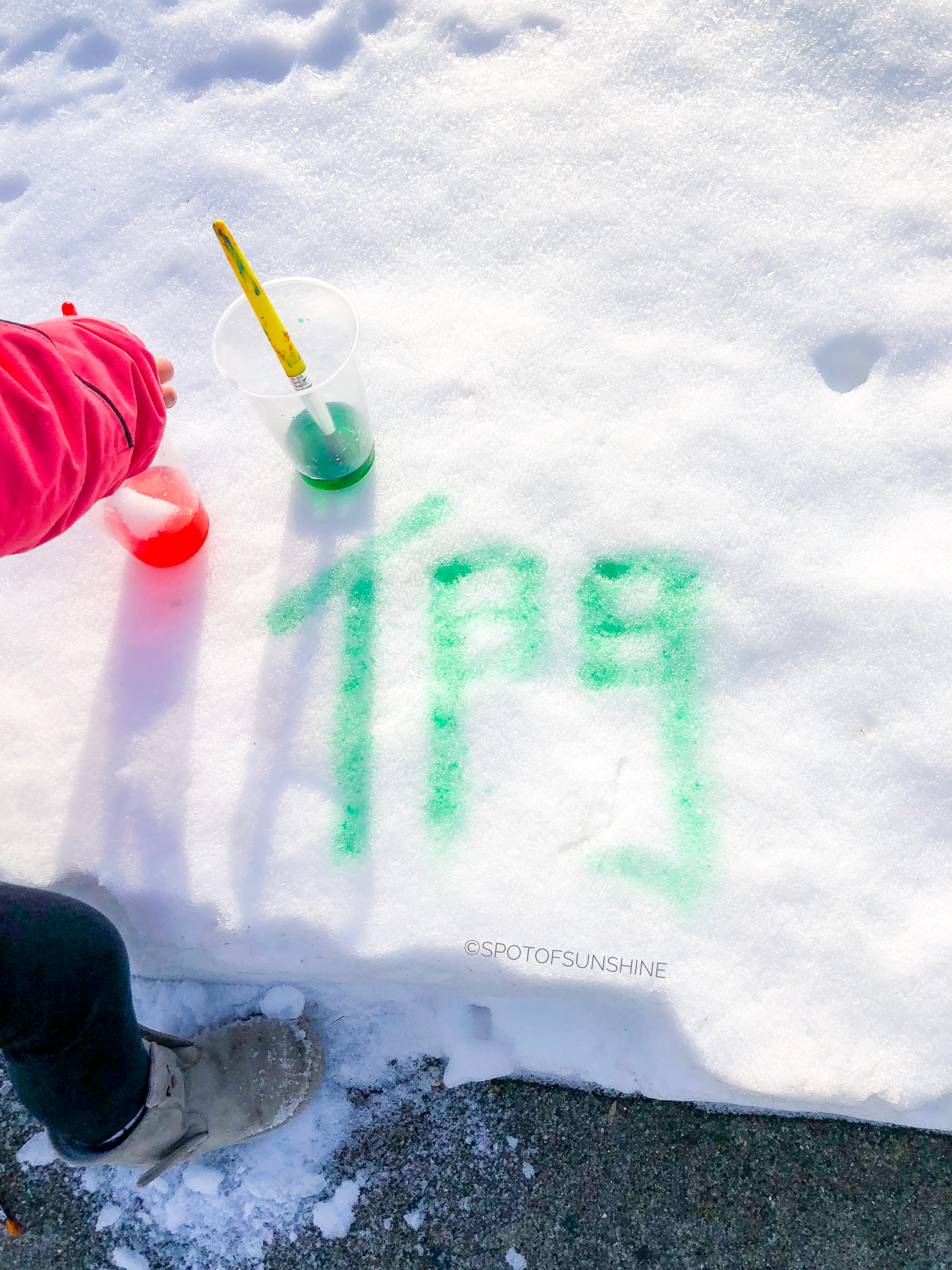 I fill a plastic cup 1/3 of the way with water then give a good squeeze of food coloring into the cup. I discovered after the first batch of food coloring paint I made that I need to not skimp on the food coloring. You want to have saturated and rich paint that will show up on the snow.
Different Ways to Practice Writing & Reading with This Activity
Since we haven't been doing much writing, I started off with writing words for my daughter and my student to read out-loud to me.
My student then started writing simple words she has learned like 一,二,三. It's always so fun for me to see kids begin to engage with what they're learning and to implement it in games we play. When kids are given opportunities and time to learn and play at the same time, you'll be surprised what they choose to do and the creative ways they improve an activity. I get a lot of fun learning ideas from them!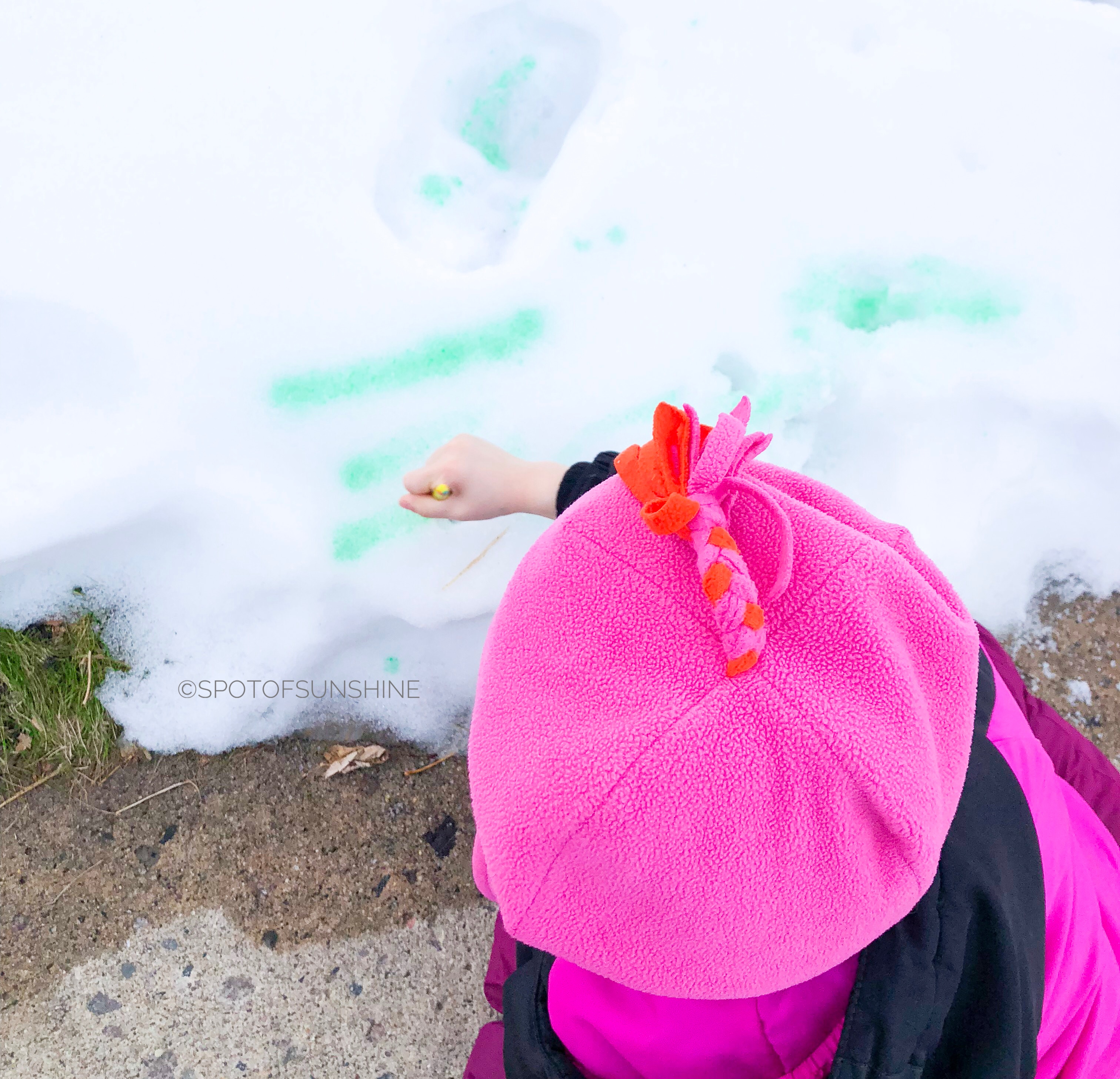 My student wasn't very confident in Chinese when she first started and didn't understand much either since it's not the dominant language at home. Her mother is Indonesian Chinese and fluent in Hokkien with parents who are fluent in Mandarin Chinese. So it's been a fun journey to see how she is enjoying learning Chinese and how she's speaking a lot more now than when she first started lessons with me.
Another fun activity we discovered together is for me to call out a character that's written and for my daughter to stomp on it. Kids love destroying things so it's nice to put it to good use 😂.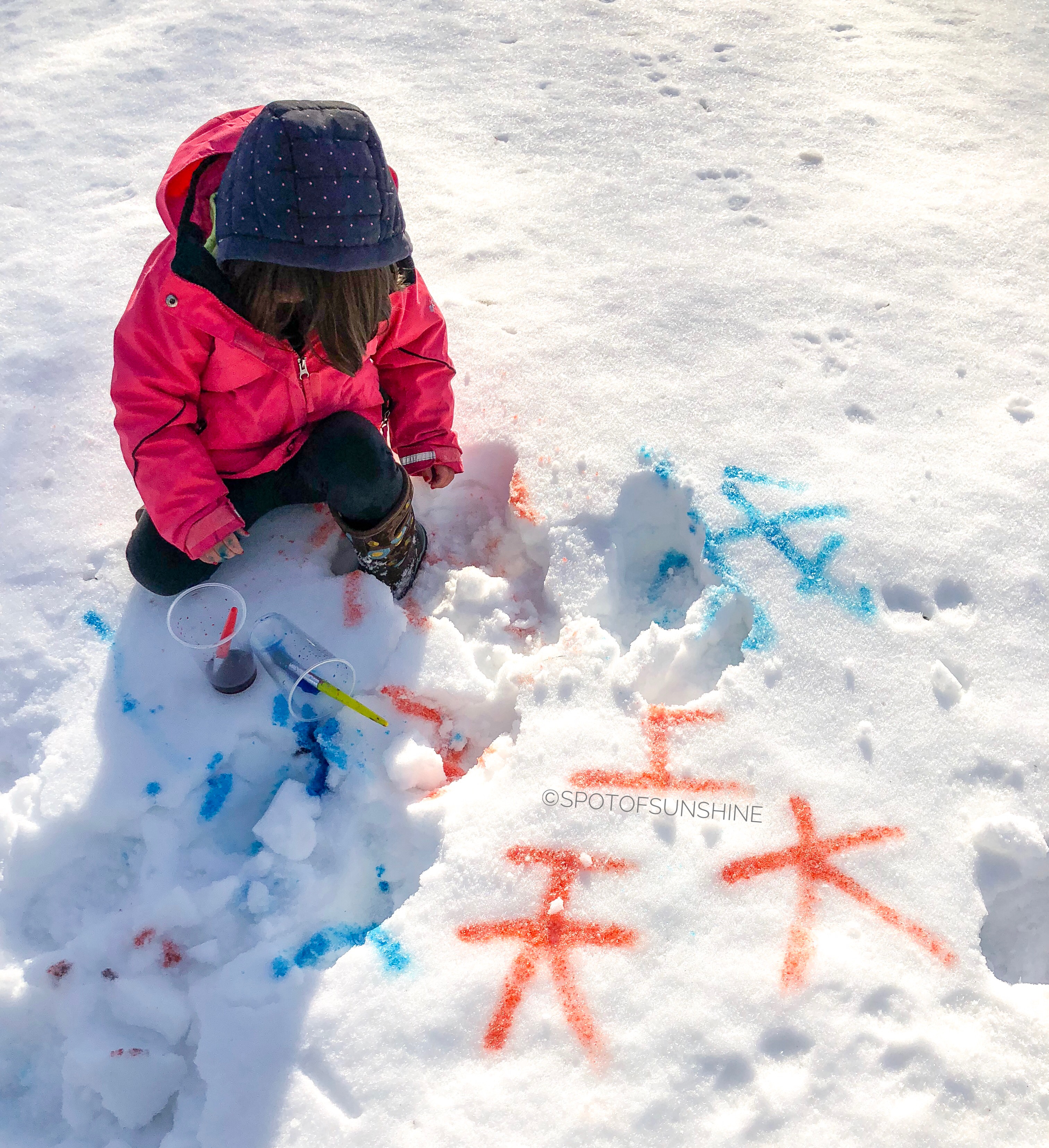 Kids can also trace over words you write for them with their own "paint." This can also change the color of the original character which is fun for kids to observe.
Lastly, you can have kids guess what you're writing as you add each stroke. This would be a fun guessing game.
I love learning activities like these to help us get out of our house, get some fresh air along with getting in some reading and writing practice.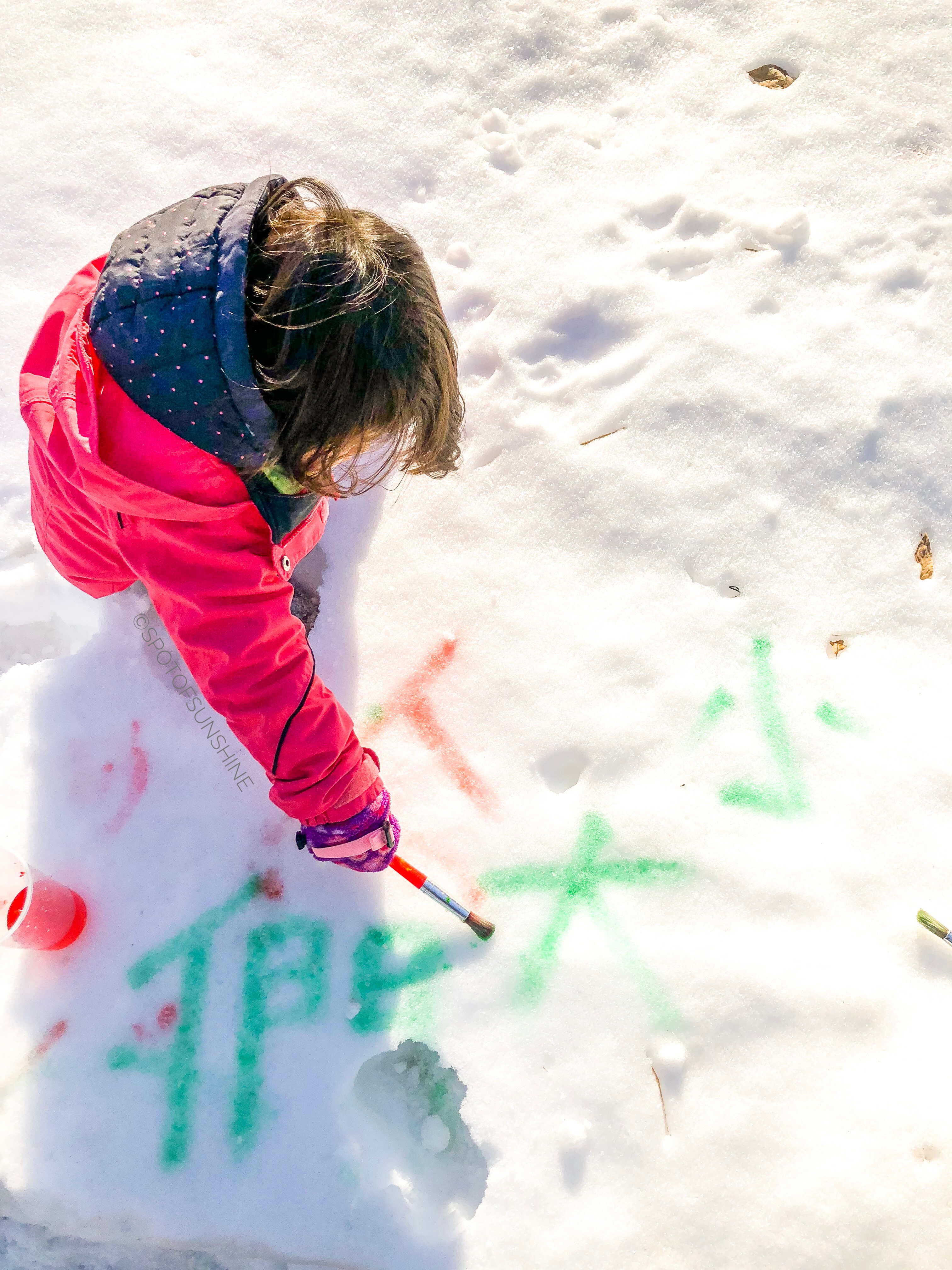 What About You?
What about you? How have you been keeping your little ones busy during this winter? How have you been using snow to teach? Please share below. I would LOVE to hear from you.
Please tag me @spotofsunshinechinese if you do decide to do any of the above activities. We would love to see them!
More Resources to Help You Have Fun Teaching Your Kids Chinese!
Don't Do It Alone!
For more support and to commiserate with likeminded parents, please join us at Christian Parents Raising Bilingual Children in English & Chinese.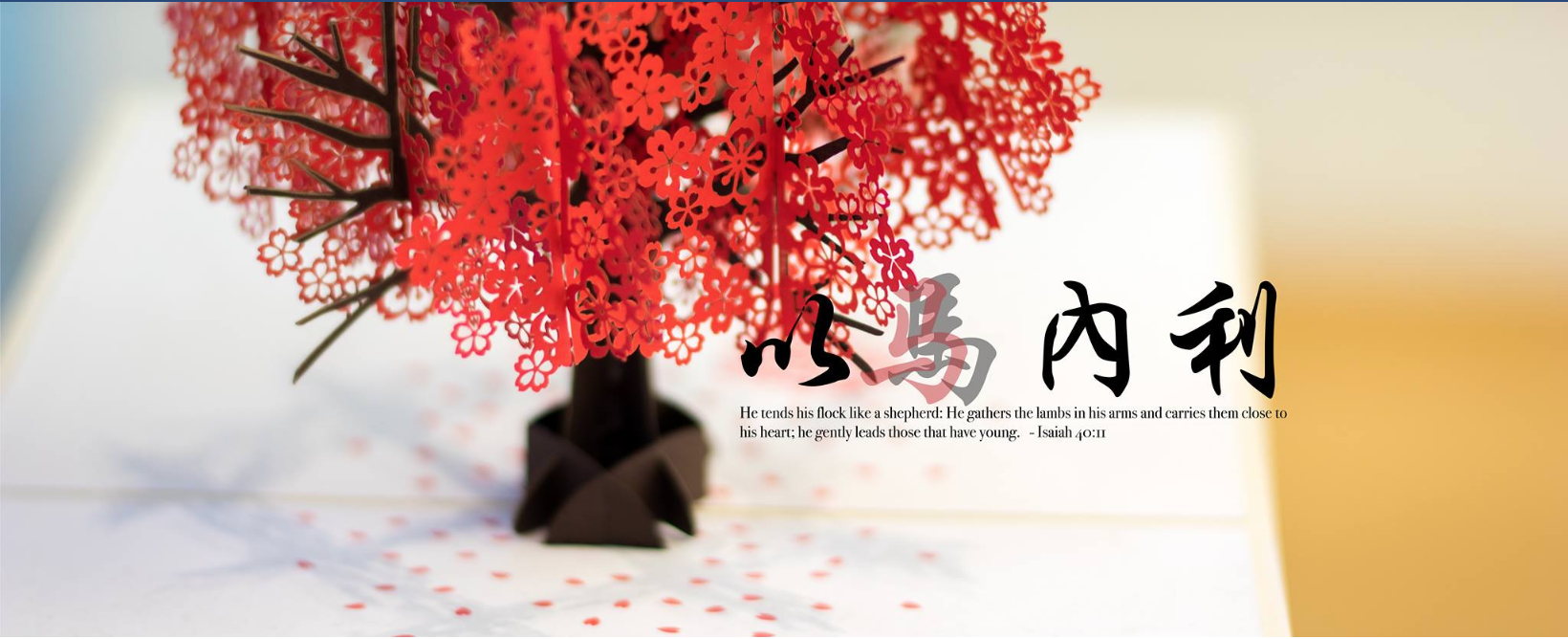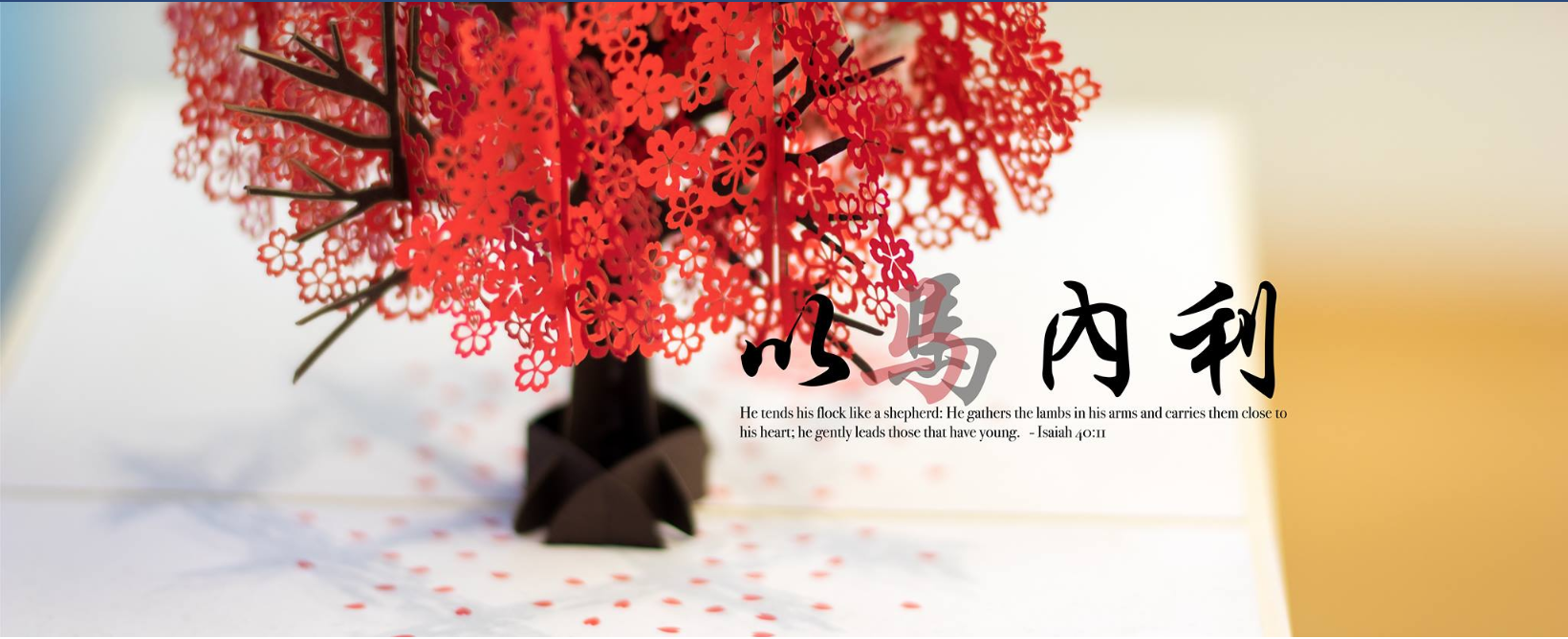 Other great FaceBook groups for parents raising bilingual kids:
Follow me on my FaceBook Page & my Instagram accounts where I share fun Chinese activities (@spotofsunshineChinese) we're doing and encouragement for your heart rooted in Christ (@spotofsunshine).