Since February is Black History Month, I put together this list of Chinese children's books to help you and your little ones celebrate.
Of course we don't want to be only including and reading diverse children's books during Black History month.
The recent increase in racial conflicts in America is a great reminder of how important it is that we as parents do our part in educating our children.
Children's books that feature black protagonists is a great place to start!
Books that represent Blacks in a positive light help dismantle stereotypes.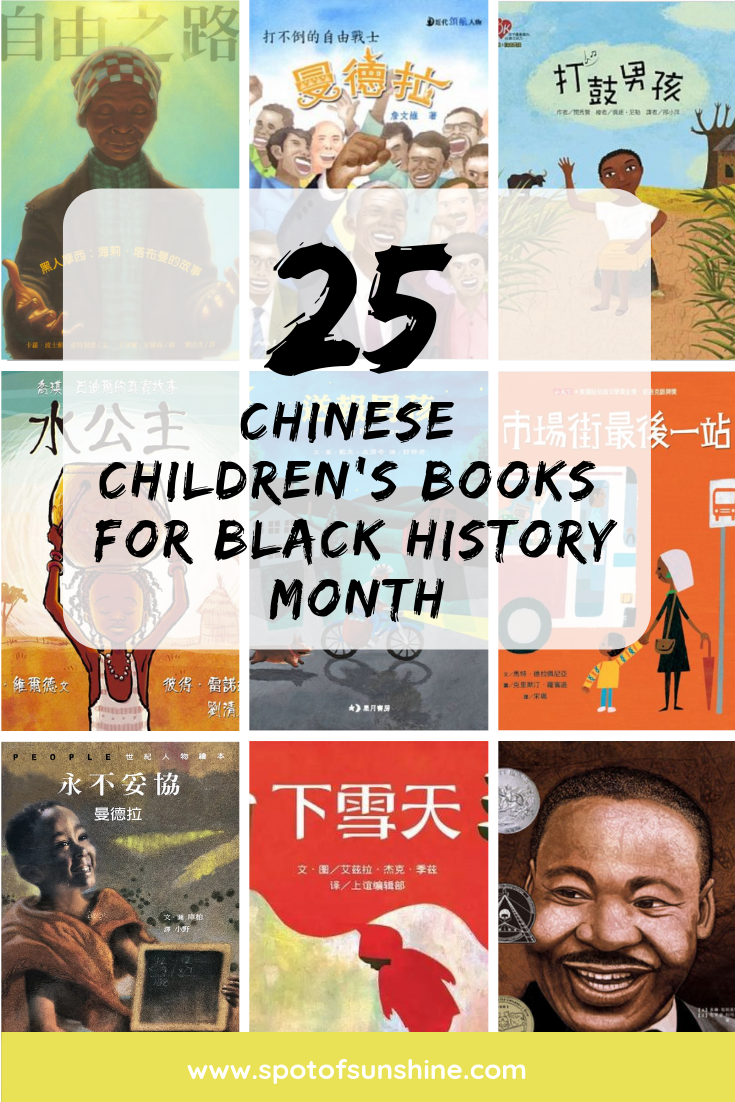 I believe that conversations on diversity and racism is something we need to be intentional about addressing with our kids.
Not only are these conversations much needed to raise loving and kind children, but also to prepare them for life in an increasingly globalized world.
Growing up as a child in a predominantly Caucasian suburb and raising my daughter bilingual for three years in rural Minnesota where I was the only minority most of the time, I've had my share of ignorant comments and microaggression.
During the recent increase of Anti-Asian racism and xenophobia during COVID19, I was shocked when a White couple threw racist remarks towards me then made a show of avoiding me in fear of catching Coronavirus at Target.
These experiences are only a glimpse into what many of our Black brothers and sisters face daily.
Chinese Children's Books for Black History Month
下雪天/The Snowy Day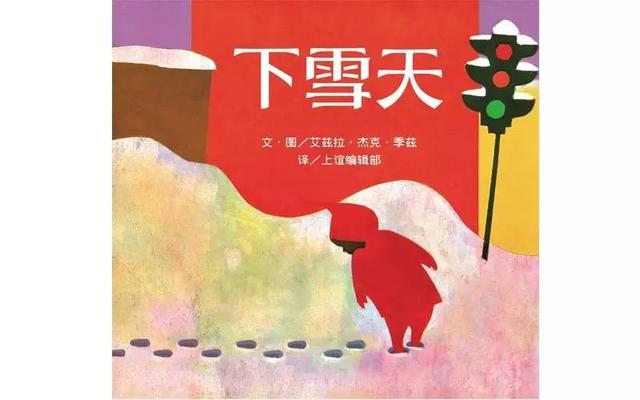 Author & Illustrator: Ezra Keats
Synopsis: This is Ezra Keats' first independent children's book where he was both the author and illustrator. Growing in up in Brooklyn as a Polish Jew, he wanted minority children to be represented in the books they read, "none of the manuscripts I'd been illustrating featured any black kids — except for token blacks in the background. My book would have him there simply because he should have been there all along." I love how he used his artistic talents and his philosophy behind it: "If we could see each other exactly as the other is, this would be a different world." I believe his works are a great addition to your library for Black History Month. The story of Snowy Day follows Peter on his winter adventure in his neighborhood. The story was originally published in 1962.
Book Info:

Traditional Chinese ISBN: 9789577623386
Simplified Chinese ISBN: 9787533258061

Other Ezra Keat's children's books featuring African American children as the hero/central character:

路易/Louie

Simplified Chinese ISBN: 9789866205262

問候月球上的人/Regards to the Man in the Moon

Simplified Chinese ISBN: 9789866735882
Traditional Chinese ISBN: 9789866735882

嗨!小貓/Hi, Cat

Traditional Chinese ISBN: 9789577624673

給艾美的信/A Letter to Amy

Traditional Chinese ISBN: 9789577624659

彼得的口哨/Whistle for Willie

Simplified Chinese ISBN: 9787559804037

防风镜/Goggles!

Simplified Chinese ISBN: 9787559802231
My book would have him (black kids) there simply because he should have been there all along.

-Ezra Keats
我做得到!小科學家艾達/Ada Twist, Scientist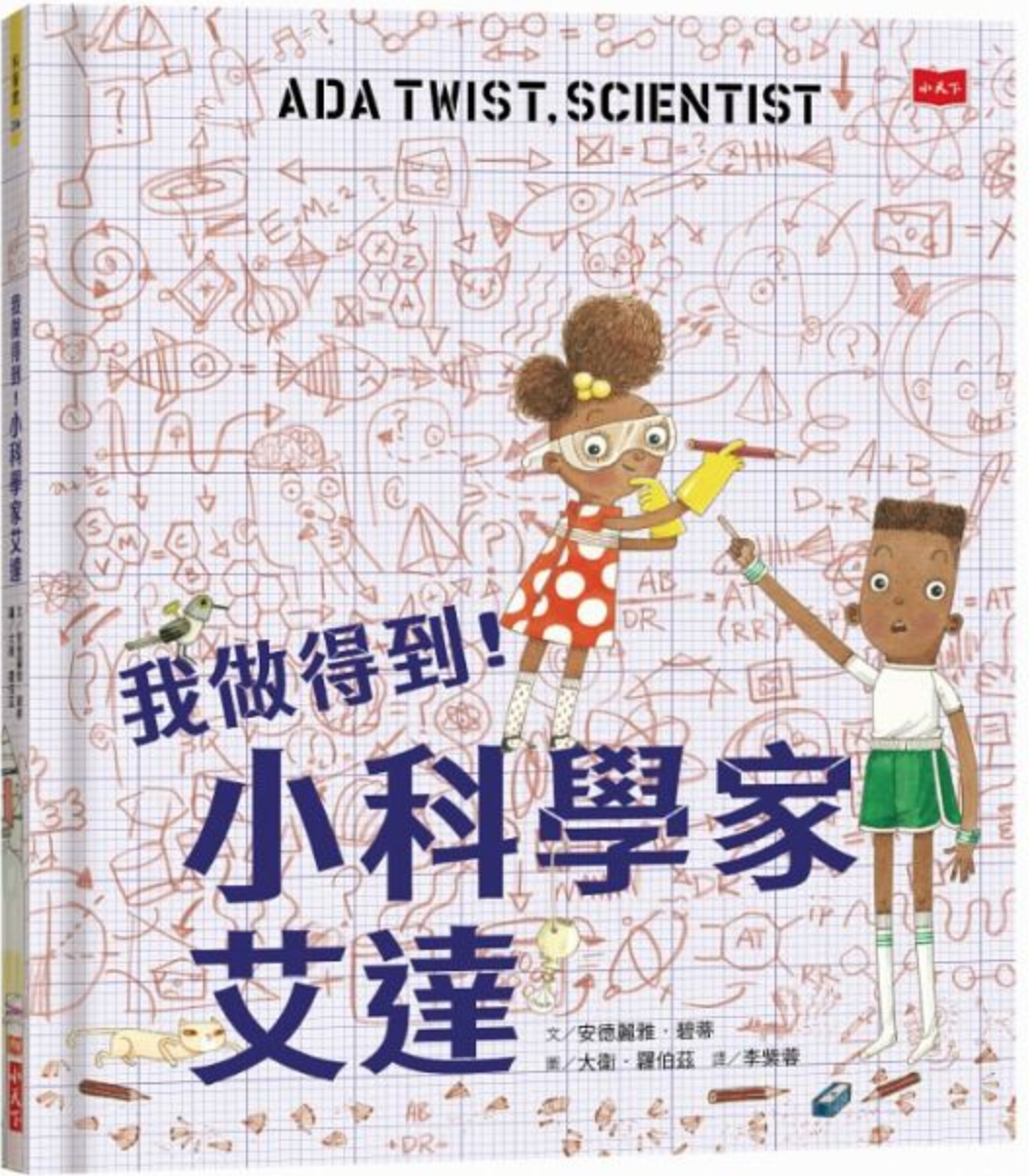 Author: Andrea Beaty
Synopsis: The story is about a little girl named Ada who is curious, adventurous and love to solve the mysteries around her. Love how this book features a black girl as the main character. So important to read books to our children that put Blacks in a positive light.
Book Info:

Traditional Chinese ISBN: 9789864793730
Simplified Chinese ISBN: 9787499408173
不簡單女孩2 有數學頭腦的女孩:工程師瑞‧蒙特固的故事/The Girl With a Mind for Math: The Story of Raye Montague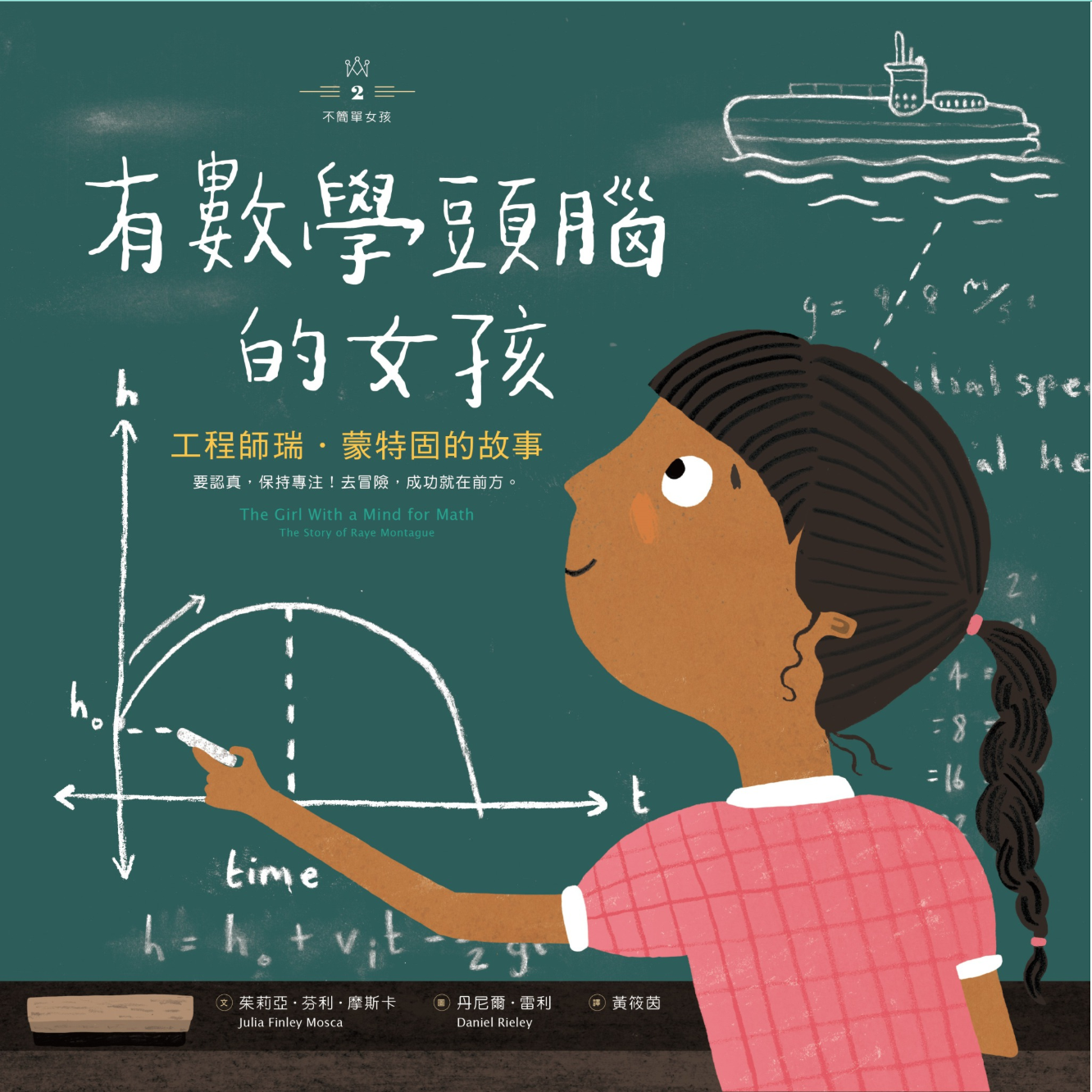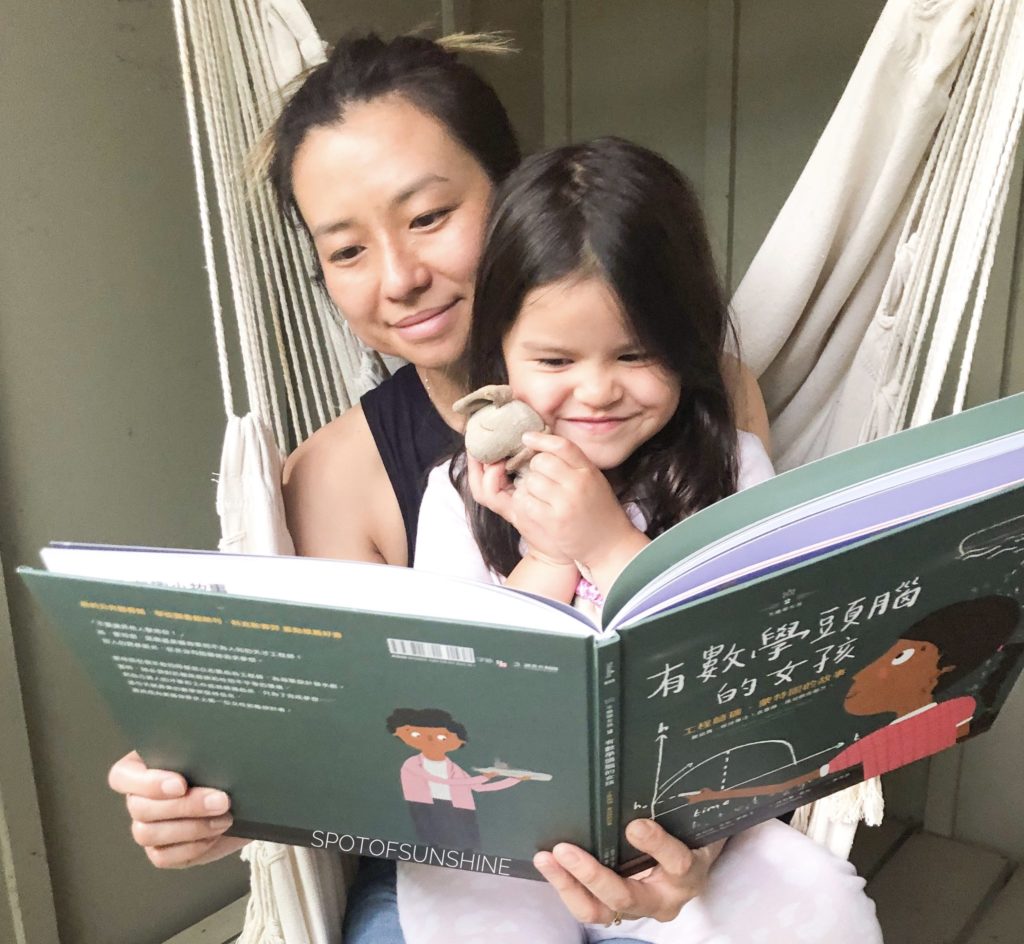 Author: Julia Finley Mosca
Synopsis: This is the inspiring story of Raye Montague who was a navel engineer. I love how more books like these are being translated into Chinese to inspire young women gifted in science and math to overcoming stereotypes. This book really touches on racism in a way that kids can understand. I've been reading this with my daughter and we've had good talks about racism through it.
Book Info:

Traditional Chinese ISBN: 9789578423701
不簡單女孩3 眼光獨到的女孩:派翠西亞‧巴斯醫師的故事/The Doctor with an Eye for Eyes:The Story of Dr. Patricia Bath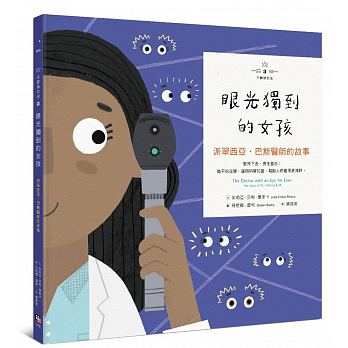 Author: Julia Finley Mosca
Synopsis: This is yet another wonderful book by the same author on Dr. Patricia Bath, an ophthalmologist, laser scientist and inventor. A great book that puts Blacks in a positive light and talks about the racism she encountered while pursuing her dreams. Great for discussion on racism.
Book Info:

Traditional Chinese ISBN: 9789578423718
送報男孩/小报童/The Paperboy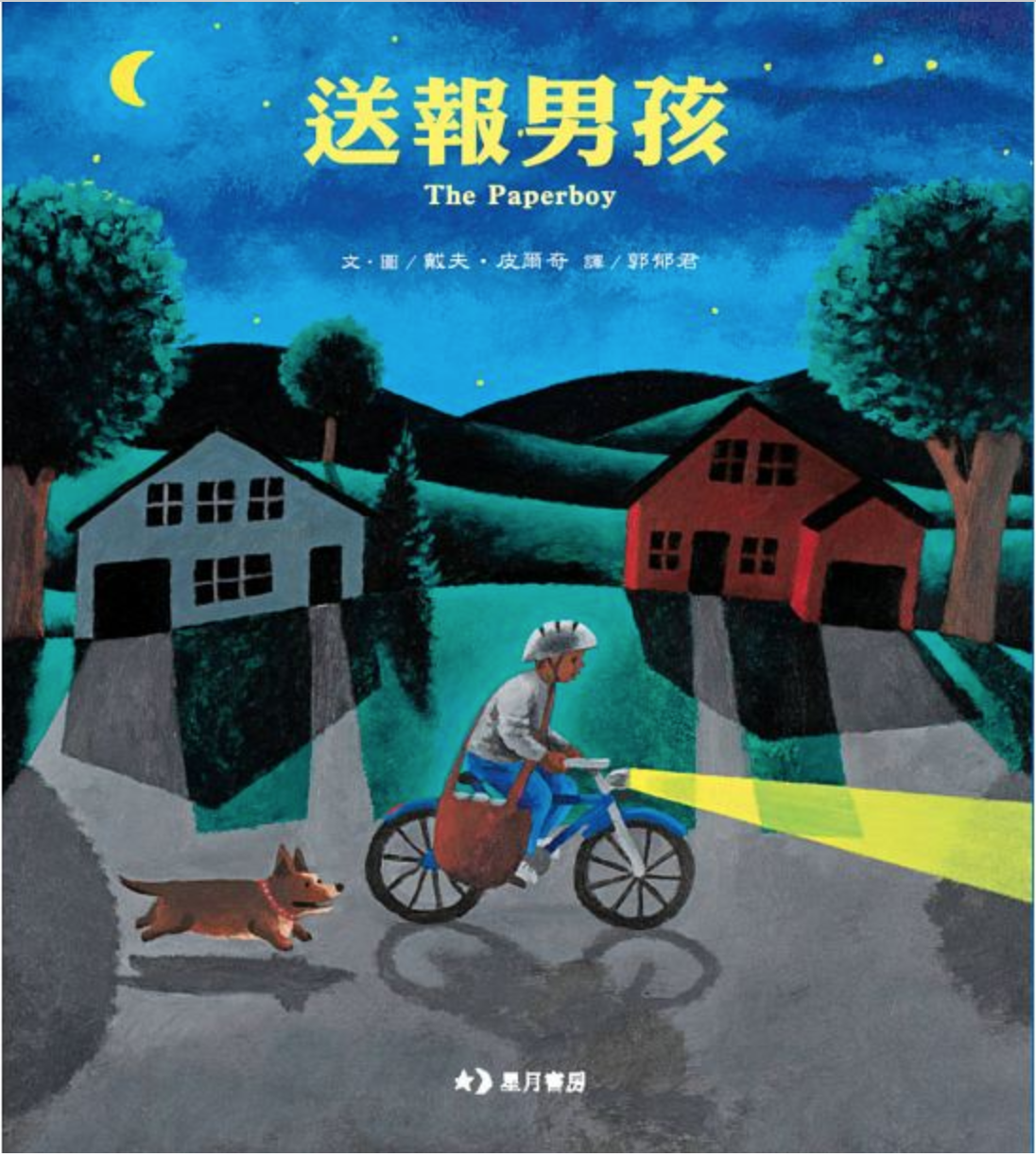 Author: Dav Pilkey
Synopsis: This is a story of a boy and a dog and the events they encounter. It's a great book that addresses the struggle of many kids, the desire to fit in and please one's parents. Reading books that help kids see the similarities they share with people that look different from them helps cultivate empathy and kindness.
Book info:

Traditional Chinese ISBN: 9789862941508
Simplified Chinese ISBN: 9787550283367
水公主/The Water Princess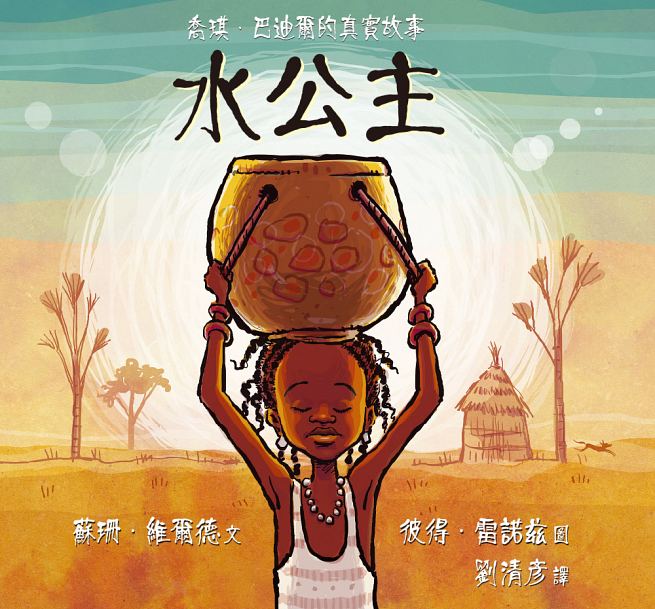 Author: Susan Verde, Georgie Badiel
Synopsis: This is the true story of Georgie Badiel, model and activist. It's a wonderful book to help kids be exposed to the what other children's living conditions are like. A wonderful book to ignite discussions.
Book Info:

Traditional ISBN: 9789864001750
Simplified ISBN: 9787559804174

Other Chinese children's books on life in Africa:

花豹東戈的詭計:非洲音樂/La musique africaine : timbélélé et la reine lune

by: Claude Helft
Traditional Chinese ISBN: 9862034157

勇敢的小獵人:饒舌音樂/Le rap : tom'bé et le lion:

by: Paule Du Bouchet
Traditional Chinese ISBN: 9862034114

馭風逐夢的男孩:威廉坎寬巴/The Boy Who Harnessed the Wind

By: William Kamkwamba & Bryan Mealer
Traditional Chinese ISBN: 9789864402021

打鼓男孩/The Drummer Boy

by: Su Hyeon Min
Traditional Chinese ISBN: 9789570850123

交換禮物:非洲童話/I doni scambiati: una fiaba africana

by: Pia Valentinis
Traditional Chinese ISBN: 9862033959

我只是想要說晚安/ I Just Want to Say Good Night

by: Rachel Isadora
Traditional Chinese ISBN: 9789577626332
自由之路──黑人摩西海莉.塔布曼的故事/Moses: When Harriet Tubman Led Her People to Freedom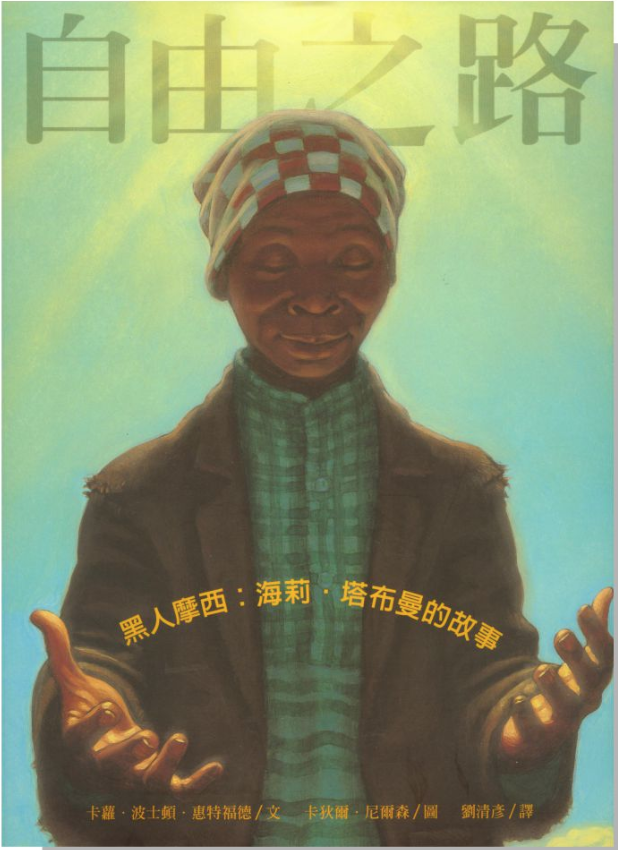 Author: Carole Boston Weatherford 卡蘿.波士頓.惠特福德
Synopsis: This book takes its readers through the story of Harriet Tubman: her faith, how God called her to be Moses of her people and her treacherous journey to freedom.
Book info:

Traditional Chinese ISBN: 9789866735486

Where to Purchase:
Although there are many Chinese children's books on slavery, it's important to incorporate books that also talk about other aspects of African American history. The history of Black people and who they are is not just slavery just as Asians aren't just good at Kong Fu. Below are more children's books on slavery:

陶工戴夫:藝術家,詩人,奴隸/ Dave the Potter: Artist, Poet, Slave

by Laban Carrick Hill and Bryan Collier
Simplified Chinese ISBN: 9787550278738)

摘棉花/Working Cotton

by: Sherley Anne Williams and Carole Byard
Simplified Chinese ISBN: 9787531575689

舞吧!自由之舞/Freedom in Congo Square

by: Carole Boston Weatherford
Traditional Chinese ISBN: 9789864272310

歷史現場繪本3:通往自由的引路人/Beacon to Freedom

by: Jenna Glatzer
Traditional Chinese ISBN: 9789864272006
永不妥協-曼德拉 Mandela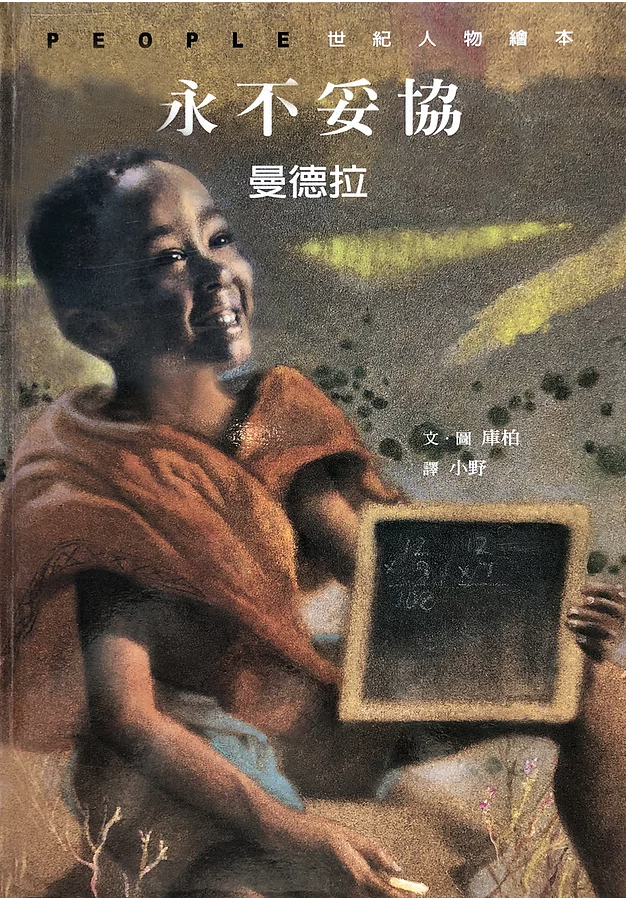 Author: Floyd Cooper
Synopsis: This is the story of South Africa's first elected black President and civil rights leader, Nelson Mandela. The story goes through his childhood and the lasting impact his father had on him to hold onto one's beliefs.
Book Info:

Traditional Chinese ISBN: 9789577458803

Another book on Nelson Mandela 曼德拉:打不倒的自由戰士

by: 詹文維
Traditional Chinese ISBN: 9789571458809
我有一个梦想/Martin's Big Words: The Life of Dr. Martin Luther King, Jr.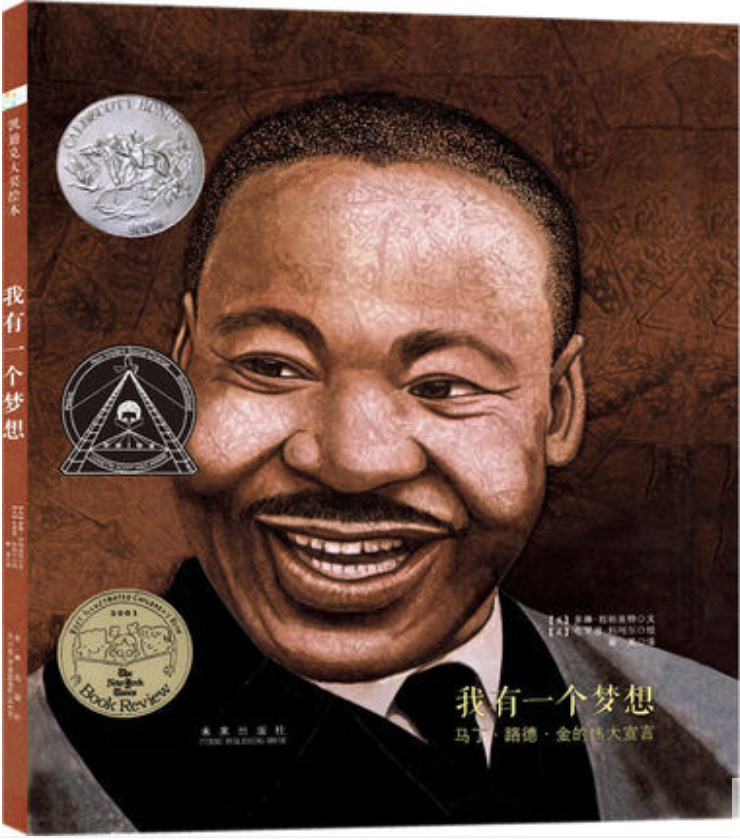 Author: Doreen Rappaport
Synopsis: This is a book on the life of Martin Luther King Jr. and the trying time in history he grew up in. This would be a great book to introduce kids to the challenges that occurred during the civil rights movement and encourage discussion on the matter as you celebrate Black History Month.
Book Info:

Simplified ISBN: 9787541756481

Another book on Martin Luther King Jr.: 馬丁‧路德‧金恩:我有一個夢想

by: 胡其瑞
Traditional Chinese ISBN: 9789571458755
市場街最後一站/Last Stop on Market Street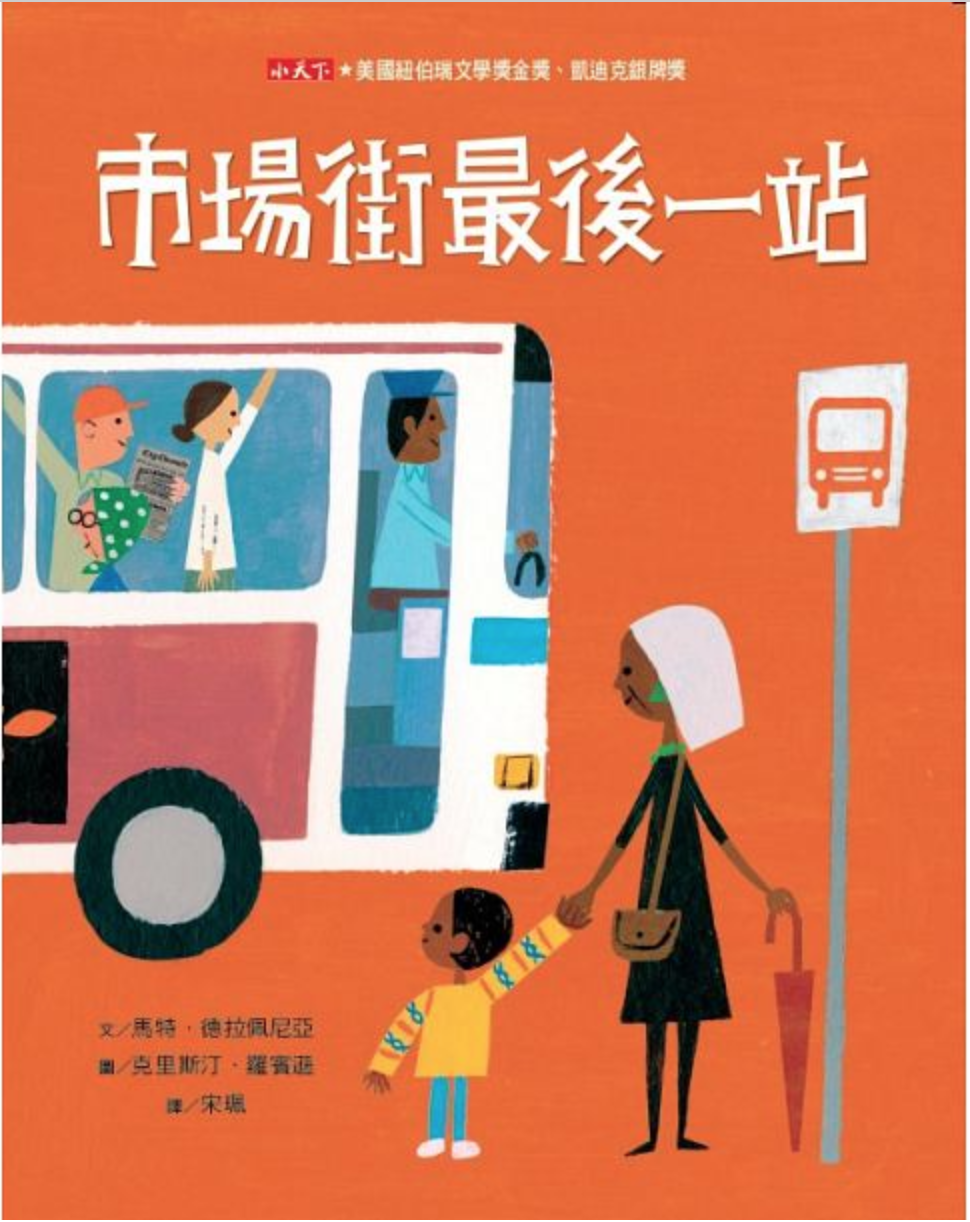 Author: Matt de la Peña
Synopsis: The story follows CJ and his grandmother (Nana) as they leave church and take the bus to the soup kitchen where they go to help out. Throughout the story, Nana helps point CJ to the blessings hidden within the ordinary things he points out and questions throughout their trip. This is yet another wonderful story where the central character is African American.
Book Info:

Traditional Chinese ISBN: 9789863209812
Simplified Chinese ISBN: 9787508663098
This is not an inclusive list of children's books to help you celebrate Black History month. I wish there were more Chinese children's books out there representing the diverse backgrounds and stories of African Americans. It actually took a bit of digging for me to find these. Thankfully, I do notice a movement to translate more into Chinese and I look forward to reading them to my daughter in the future.
What about you? How have you discussed diversity with your children? What are some great Chinese children's books you have found on the topic? Please share below!
More Ways to Discuss and Include Diversity at Home
More Resources to Help You Have Fun Teaching Your Kids Chinese!
Don't Do It Alone!
For more support and to commiserate with likeminded parents, please join me at Bilingual Parenting Village

Christian Parents Raising Bilingual Children in English & Chinese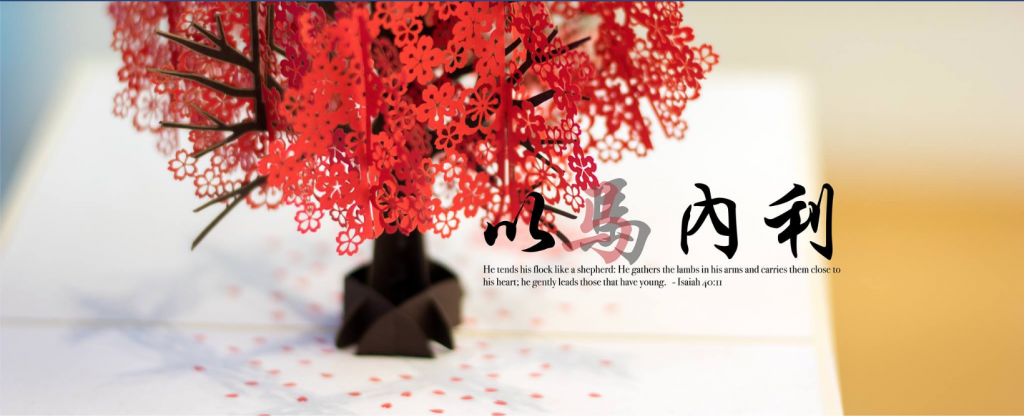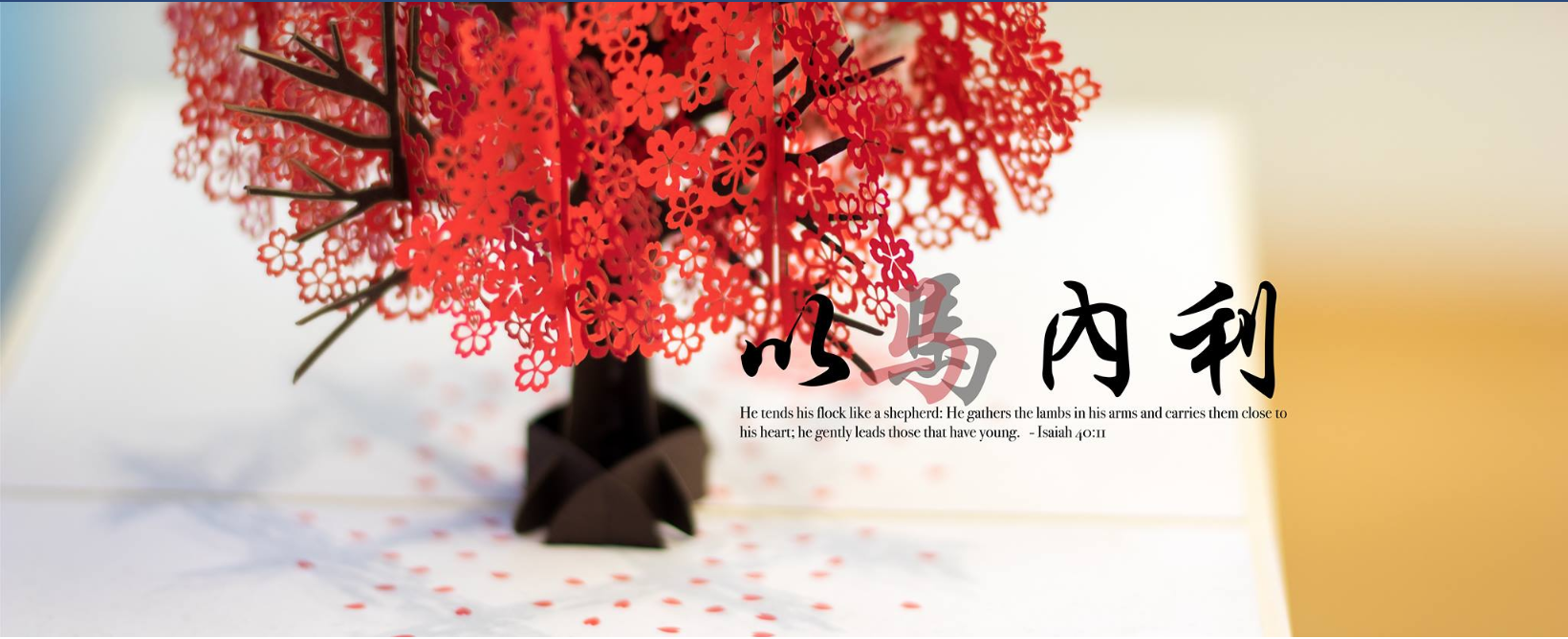 Other great FaceBook groups for parents raising bilingual kids:
Follow me on my FaceBook Page & on IG where I share fun & easy Chinese activities and practical tips for real parents @spotofsunshineChinese.