Chinese Amazon Prime videos are definitely slim compared to the plethora that's available on Netflix. But for parents who already have an Amazon Prime account, here are a few worthy of checking out.
When I first wrote this post, there were only three shows. Now there are a lot more including American Girl and When You Give a Mouse a Cookie series!. WHOOHOO!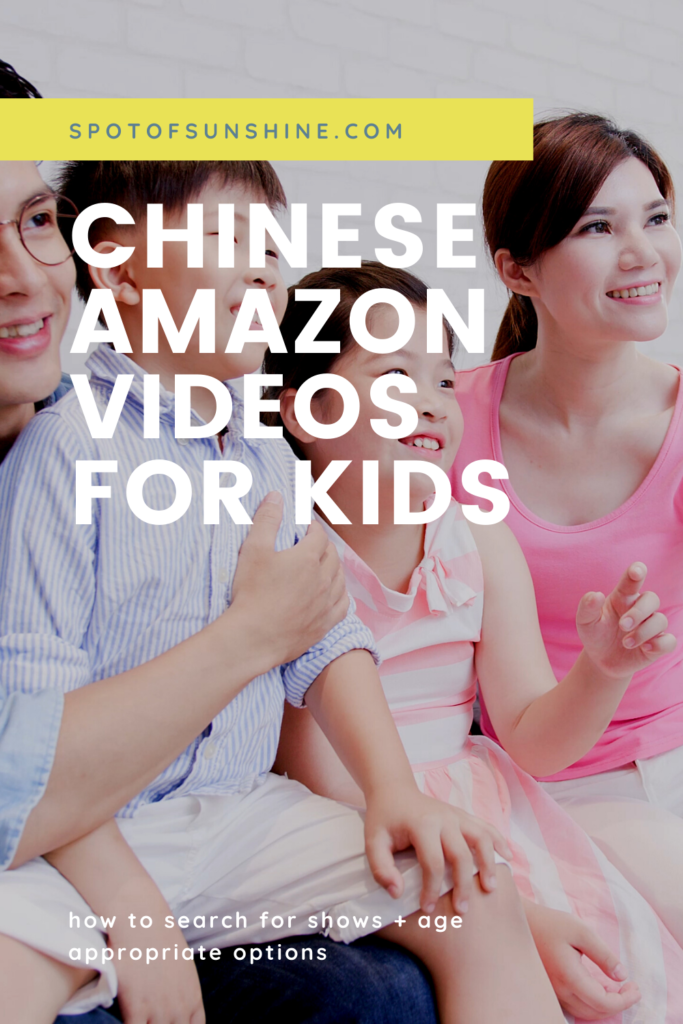 Check out info below on how to find them!
How to Find Chinese Amazon Videos on Your Tablet/Smart TV/Phone
Once you're in your Prime Video account, simply enter "Chinese shows for kids" in the search box and what's available will pop up.
Currently the selection is smaller than Netflix but Amazon does offer dubbing in Chinese and Mandarin.
How to Find Chinese Amazon Videos on Your Computer
1. On Amazon's search bar, click on the search department drop down menu and select Prime Video. Then click on the magnifying glass (*note this search function is only available on a computer. You can save the ones you like to your watchlist so it's easier to find them on your TV or tablet).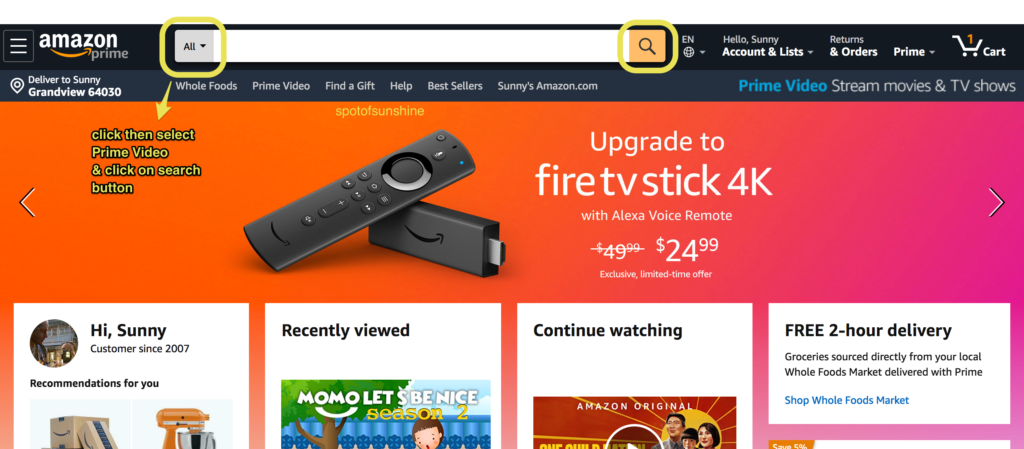 2. Scroll down until you see "Language Spoken" on the menu on the left. Click on "Chinese."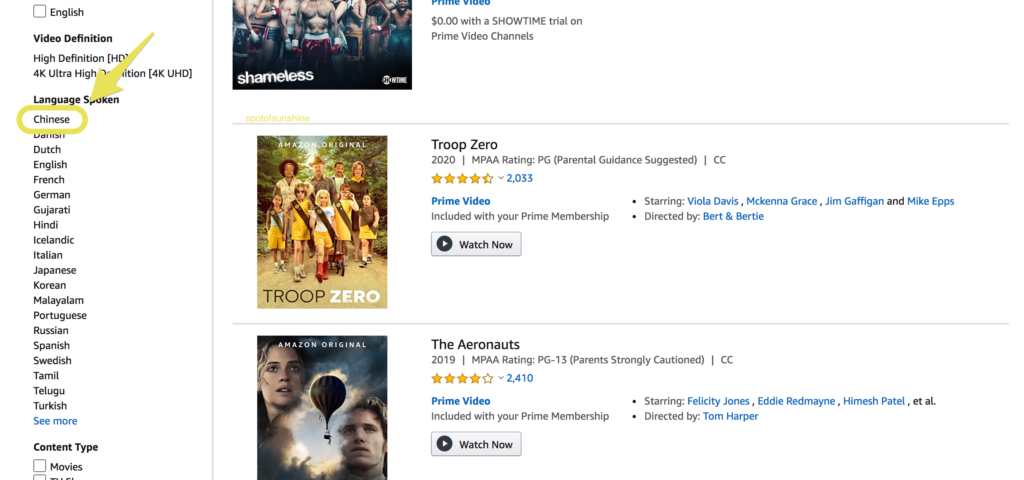 3. Once you're in the Chinese Prime Videos section, scroll down again until you see "Genre" on the menu on the left. Then select "Kids & Family." You'll then see a list of shows that are available for kids.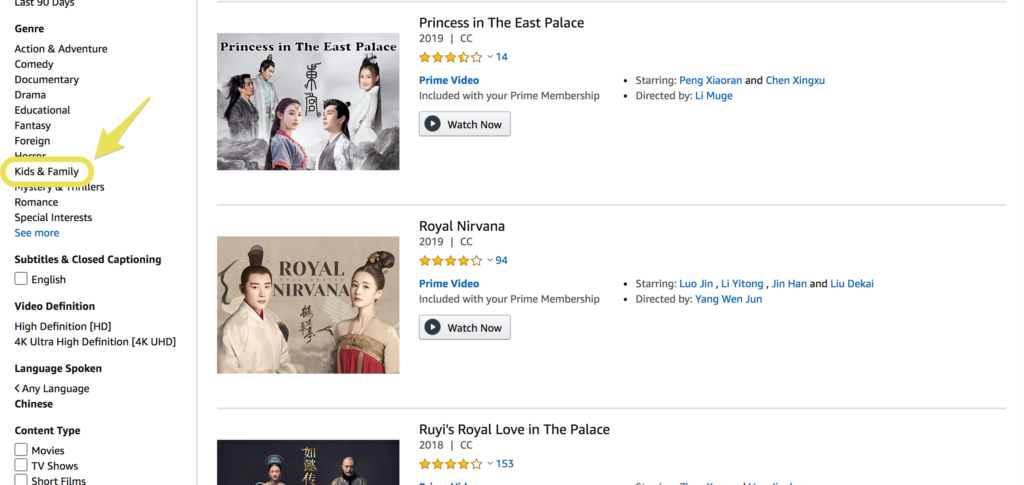 Chinese Amazon Videos
This show is basically the Mandarin Chinese version of Dora the Explorer. Toddler and preschooler Chinese learners can pick up a few Chinese words from each episode.
Miao Miao would be a great fit for new Chinese learners or if you're trying to ease your Chinese reluctant child into the language.
There are two shows in this series. One is Miaomiao's Chinese for Kids which is two minutes long. The other is Miao Miao, which is seven minutes long.
These episodes along with longer episodes are also available on their YouTube channel and their app that's available in the iTunes app store.
Basic Info Breakdown
Age: Toddler to preschool
Chinese level: new learners
Length of Each Episode: 2-7 minutes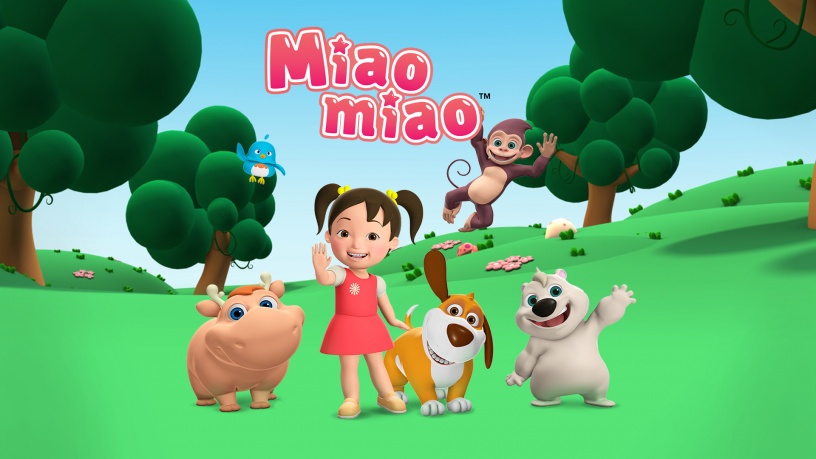 Tales From Journey to the West
This is the cartoon version of a popular Chinese legend, the Monkey King. Each episode is eleven minutes long.
Basic Info Breakdown
Age: 4+
Chinese level: intermediate
Length of Each Episode: 11 minutes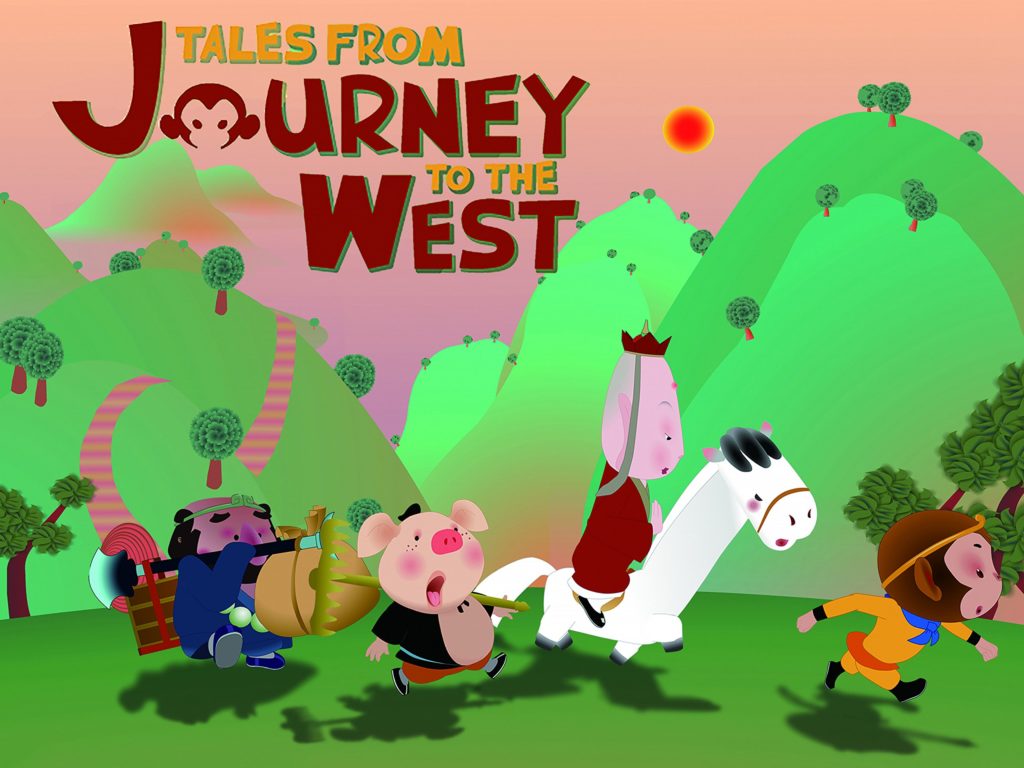 Go Go Giwas
This is a quality award winning Taiwanese cartoon with children from an aboriginal tribe as the main characters. The content focuses on teaching kids science and indigenous culture.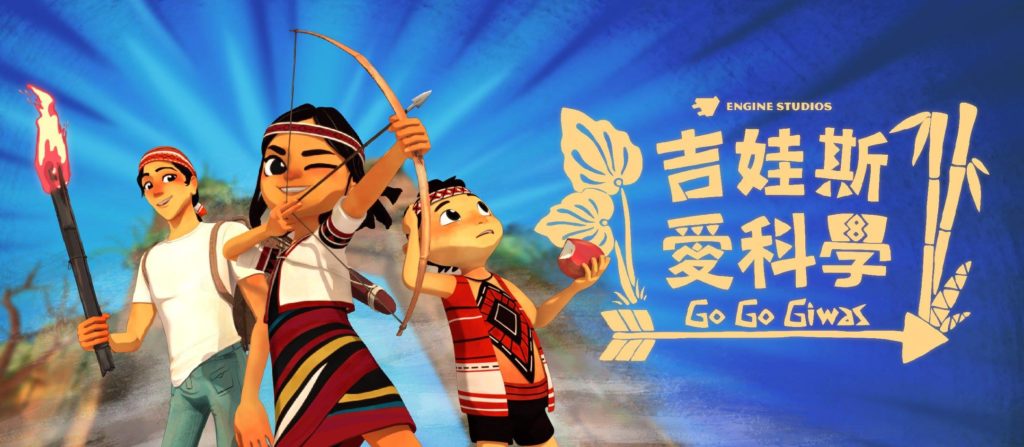 Basic Info Breakdown
Age: 4+
Chinese level: intermediate
Length of Each Episode: 10 minutes
More Chinese Shows for Kids
Don't Do It Alone!
For support from likeminded parents, please join us at Christian Parents Raising Bilingual Children in English & Chinese.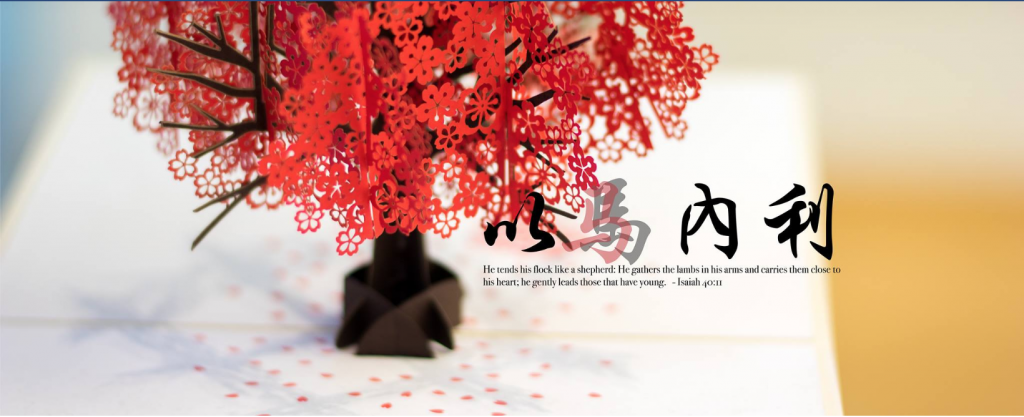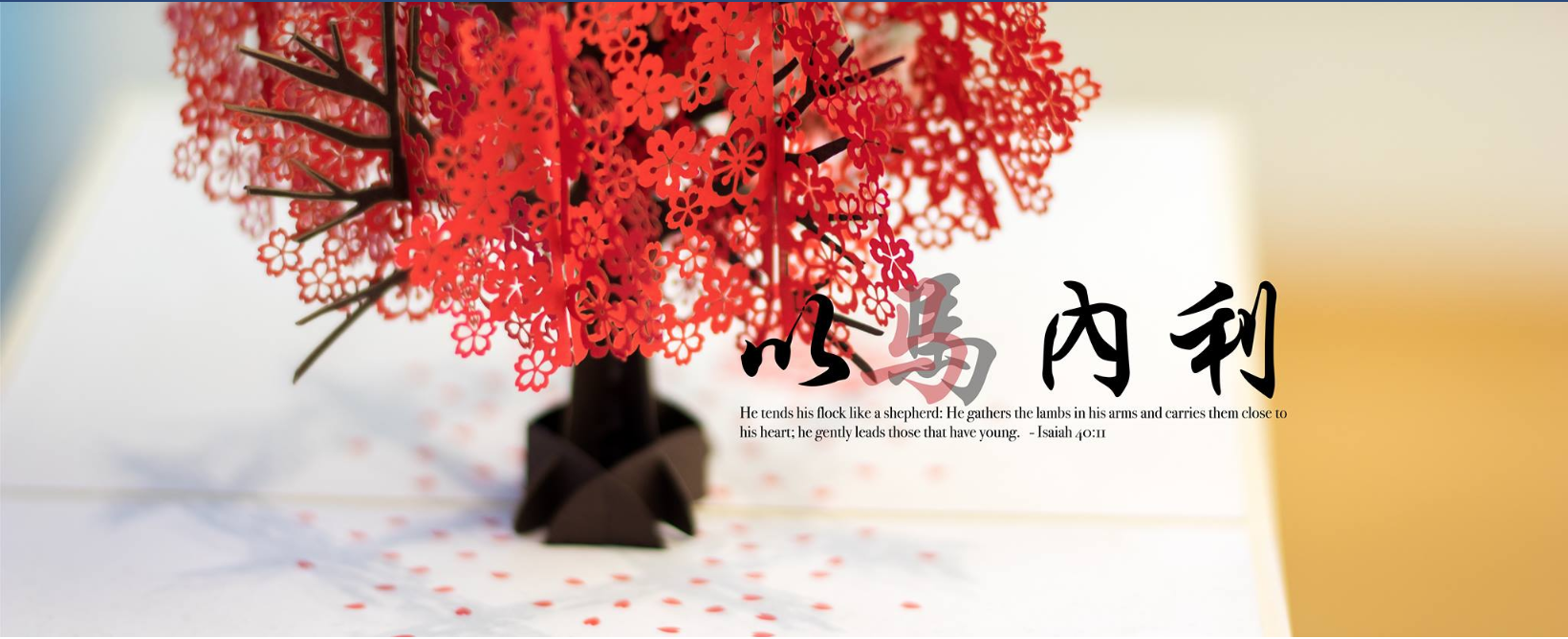 Other great FaceBook groups for parents raising bilingual kids:
Follow me on my FaceBook Page & Instagram where I share more fun & doable Chinese activities.