紅豆綠豆碰系列 (Red bean green bean series) is currently my daughter's favorite Chinese kids' book series. She's constantly listening to their audio and following along with her own hard copy.
She's been in love with it and listening to it nearly everyday for the past three months. That's right, I said THREE WHOLE MONTHS! No wonder why this is a popular series with native speakers in Taiwan as well.
I love series like this that holds her attention and interest so well. Series like these help me get more bang for my buck, because let's be honest, buying Chinese kids' books ain't cheap. This is why I'm taking the time to share it with you all.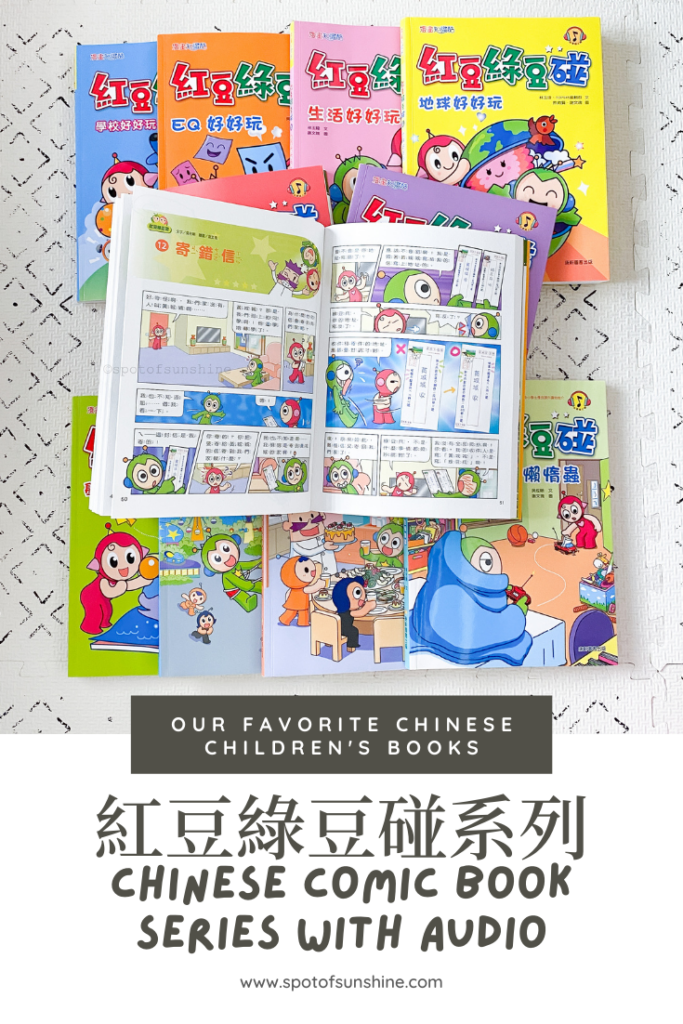 The draw of this series is that it's a relatable and fun comic book series that comes with audio for kids to follow along with. Each book has a QR code in the front jacket cover you can scan to pull up the audio on your device.
My daughter uses her iPad to listen to the stories by scanning the QR code (WIFI needed to listen). You can also purchase the MP3 audio through their app, 康軒學習雜誌有聲書 for $2.99 each so you can listen to it anytime you want or upload it onto a reading pen. This is the only downside to the audio.
Keep reading for a quick overview and everything you need to know about this great series.
Age Range and Chinese Comprehension Level
AGE: The stories and topics are fun and relatable for kids four years old and up. My daughter started reading this when she was six and loves it.
CHINESE LEVEL: advanced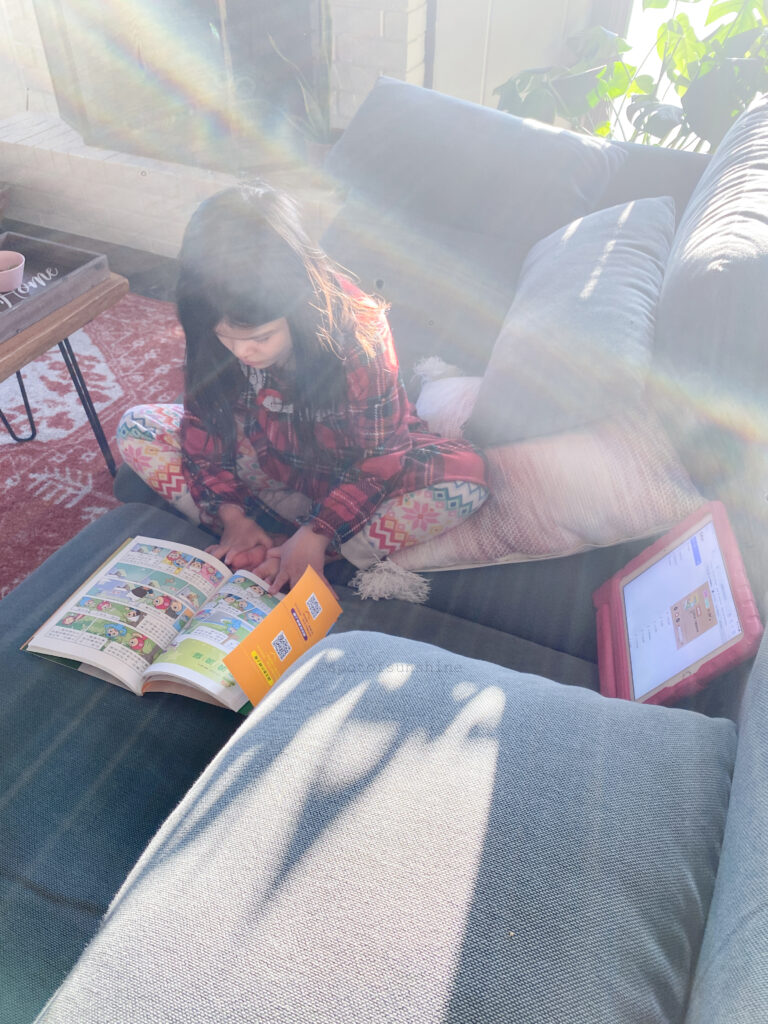 Content of
紅豆綠豆碰系列
The 紅豆綠豆碰系列 comic book series is about a pair of siblings from the future. The series follows brother (綠豆兵) and sister (紅豆泥) duo and a professor (Why 博士) who guides them through the different issues they face in their everyday life.
Topics cover a range from the practical (importance of saving money and electricity, time management etc.) to science and character lessons (not giving others bad nicknames, how to be considerate of others etc).
Oftentimes, my daughter will tell me the useful tidbits she's learned from the series. The other day she shared with me how only female mosquitos bite.
The publisher Kang Xuan is the one that produces textbooks in Taiwan. No wonder why it's so rich in great content relatable for kids.
Because it's published in Taiwan, this series is in traditional Chinese with zhuyin.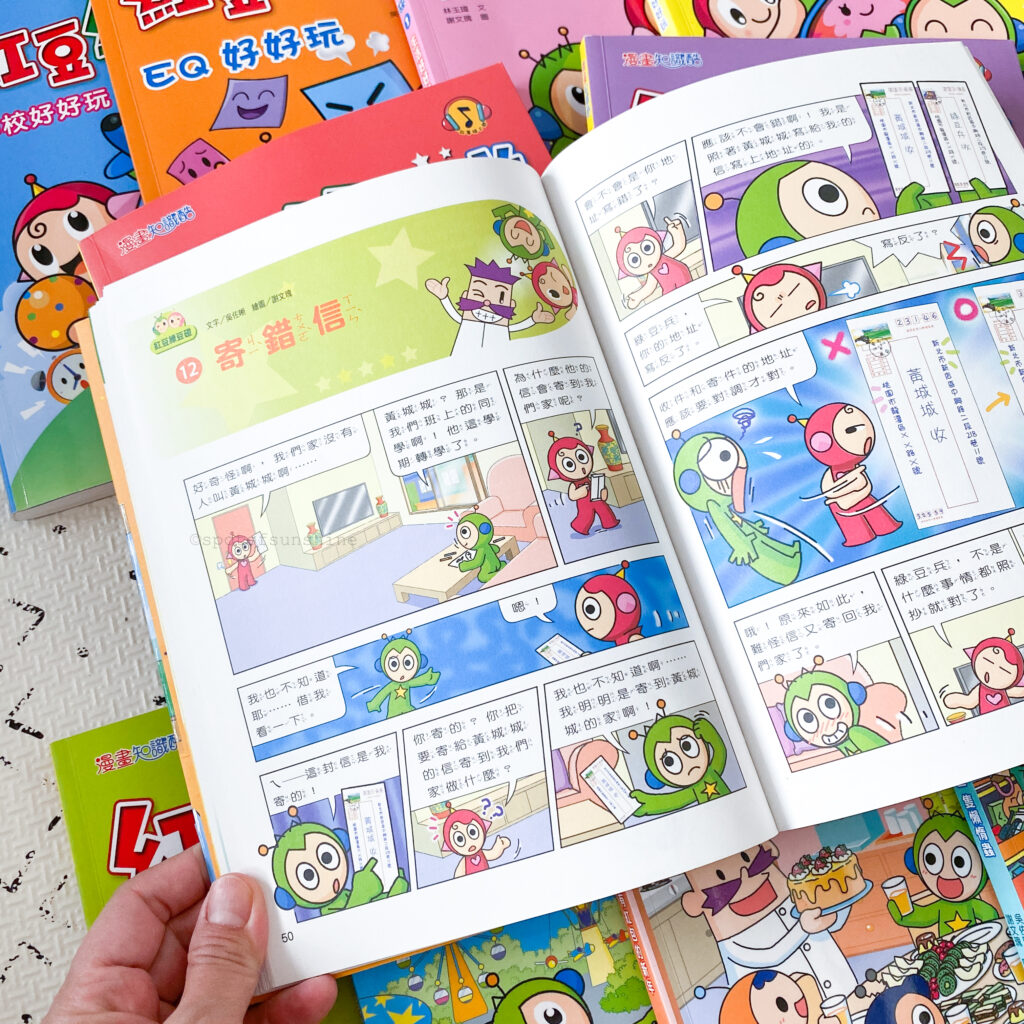 Why We Love
紅豆綠豆碰系列
This series is popular with kids in Taiwan for a reason. It's relatable and interesting for their age. The sibling duo ask many questions kids their age may ask and face many similar issues even though it's based in the Taiwanese cultural context.
My daughter is really curious and asks me a ton of questions all the time. This is a great way to not only immerse her in Mandarin Chinese but also feed her curiosity. You can't beat that!
I love how the content is not just silly scenarios but exposing her to great life lessons and science facts.
Another reason why we love this series is that it helps my daughter build up Mandarin vocabulary to help her communicate age appropriate things she's thinking or learning.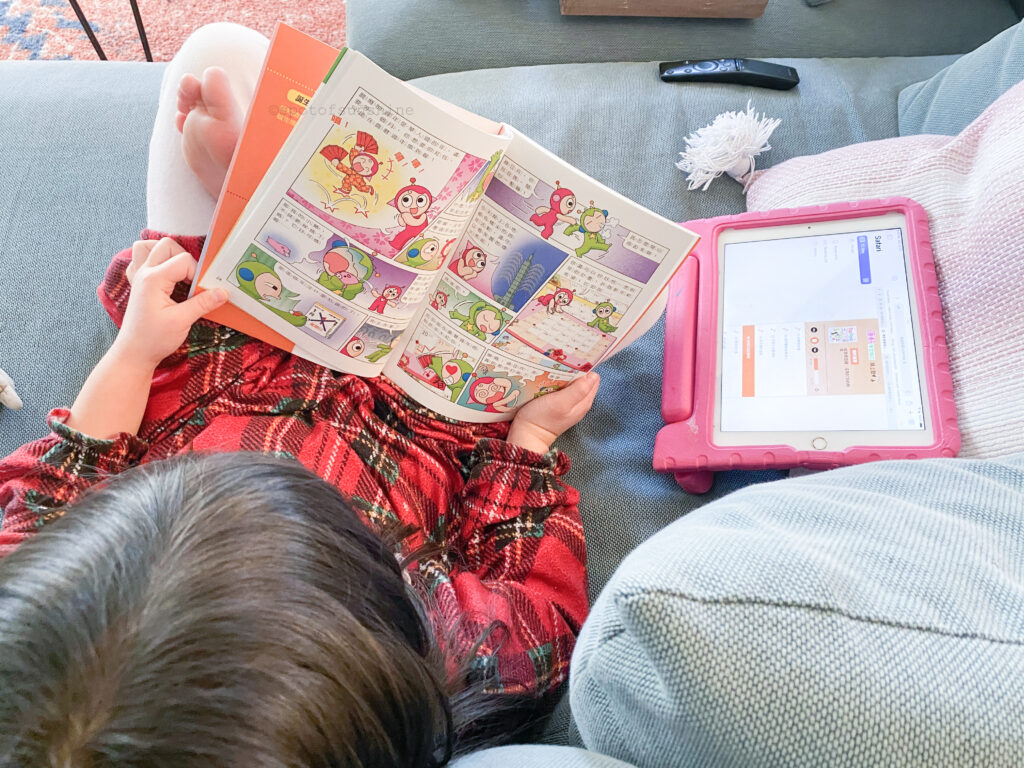 Oftentimes I know parents struggle with this specific aspect of bilingual parenting. When kids start attending school and have more ideas they would like to communicate in Mandarin but may not know how to. This would be a great series to help with that issue.
Another major perk of this series is that it comes with audio and page turn signal making it easy for kids to follow along in their books.
My daughter (6 years old) is not yet super motivated in reading Chinese characters yet, so to find her engrossed and focused in this series was a surprise and great for moving her towards independent reading.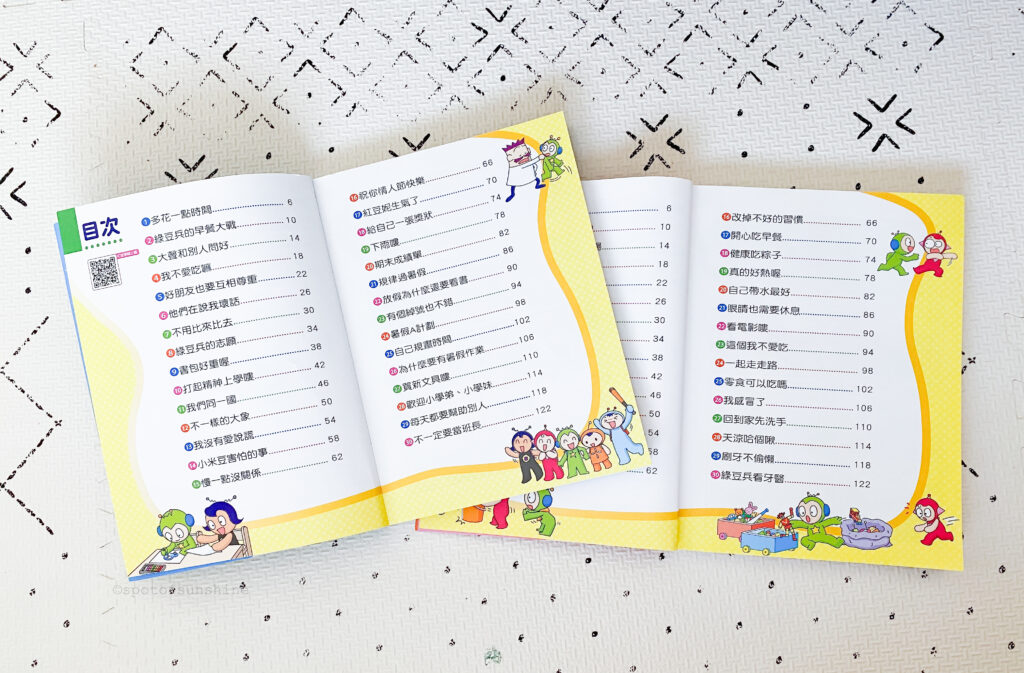 Where to Purchase
紅豆綠豆碰系列

Series

If your kids like this series, be sure to check out their magazine that also features the sibling duo. If you're based in America, you can purchase them through C-STEMS.com.
Creating a Chinese Rich Immersion Environment at Home
Don't Do It Alone!
For more support from likeminded parents, please join us at Christian Parents Raising Bilingual Children in English & Chinese.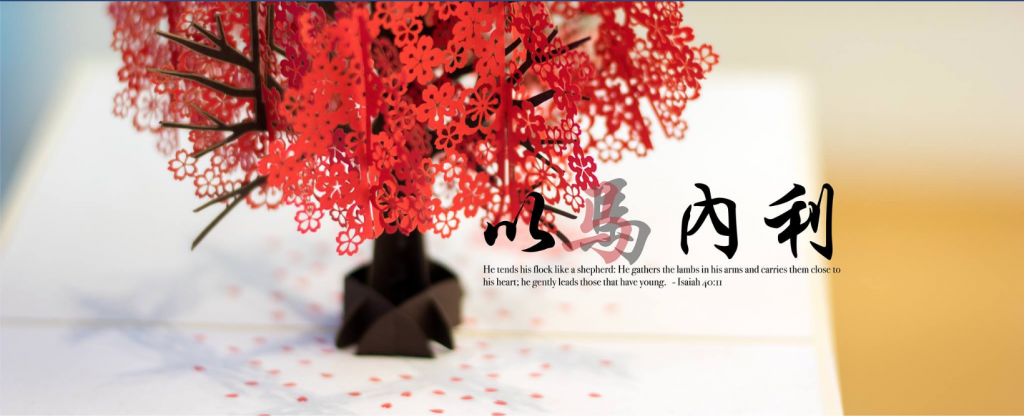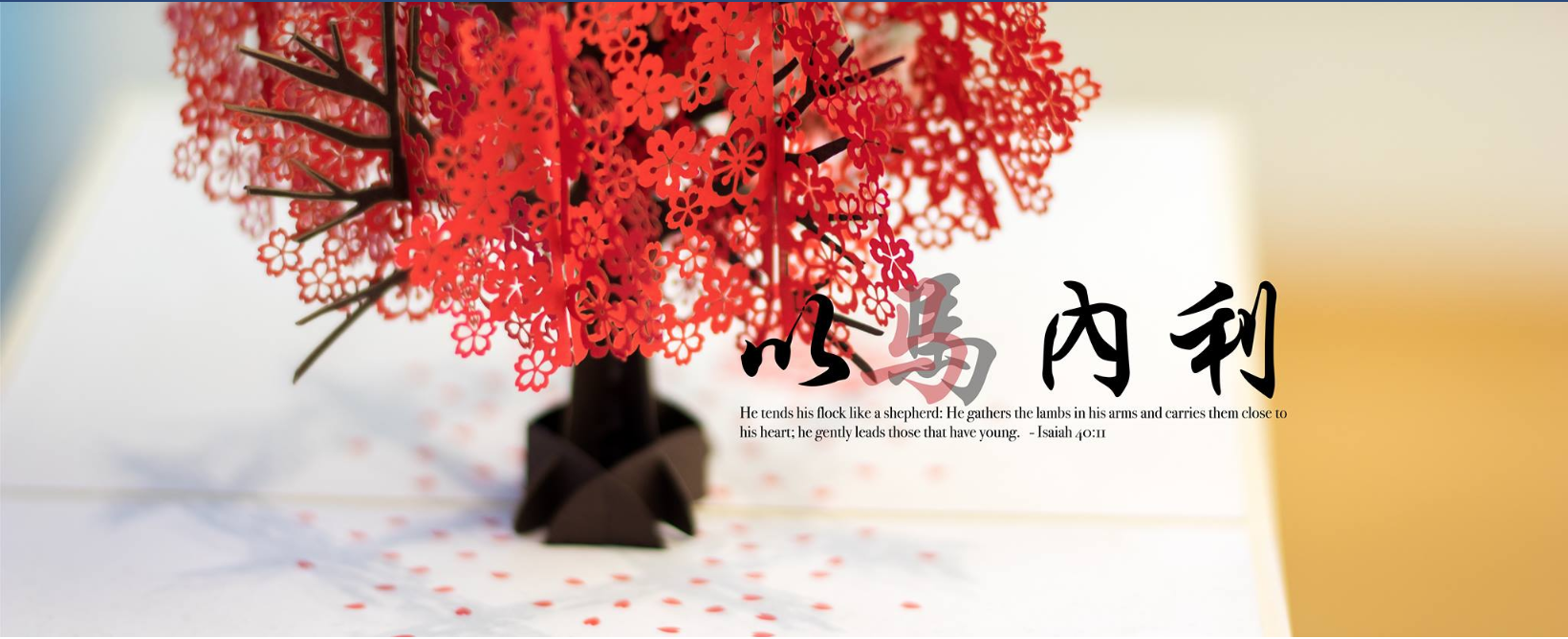 Another great FaceBook groups for parents raising bilingual kids: Raising Bilingual Parents in Chinese & English
Follow me on my FaceBook Page & Instagram where I share more fun & doable Chinese activities.