It's always been a wish of mine to raise my child bilingual just as I was. I so enjoy being able to switch between languages and cultures, connect people from different countries via their native tongue.
But with motherhood already stretching me, I wasn't sure if I wanted to add bilingual education to the mix. I was hoping our environment at the time would just "naturally" teach her Chinese (we were living in Taiwan) and I can sit back and relax and focus on English. 
But after living in Taiwan for three years, right before our daughter turned one, a sudden turn of events brought us back to America.
In midst of the chaos of an international move, I found myself with a greater desire to teach our daughter Chinese but not really knowing where to start.  On top of that, we moved to a small town in rural Minnesota where raising your child to be bilingual is not too common.
My Personal Language Journey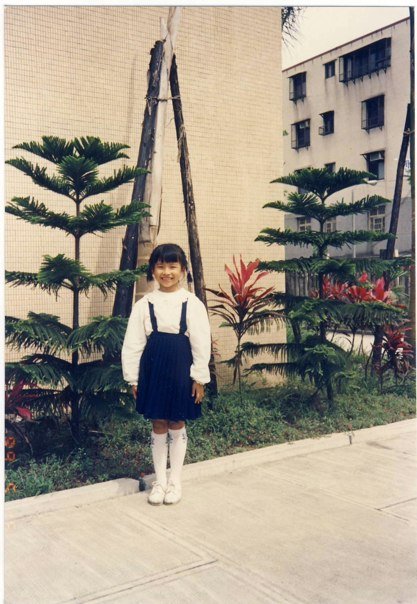 I was born in Taiwan and immigrated to America with my family at the age of eight. By then, I had finished the first semester of second grade where I had a good foundation on reading and writing Chinese.
After our move to the suburbs of Chicago, I kept up with my Chinese. My family spoke Chinese at home, hung out with other Taiwanese families and I attended Chinese school on Sundays.
I participated in speech and Chinese character recognition competitions put on by the Chinese school. My mom had brought along many Chinese books that I loved.
My favorites were from 漢生 publishing company which are still popular to this day. I remember making a reading nook in my closet and listening to the books on tape. Now I'm trying to buy the same ones I loved as a child to share with my daughter. 
It wasn't until I got really into comic books (Sailor Moon to be exact, don't judge me) and Japanese dramas that truly helped me have a personal interest in going deeper in the language.
Later on, when Jesus' love captured my heart, I started attending a Chinese church where I listened to sermons and eventually started to lead worship in Chinese. Our youth pastor also took us to Taiwan for missions trips where I helped with translation and shared messages in Chinese. 
Although some would consider me fluent in Chinese (mainly Chinese Americans), during our time living in Taiwan for three years I truly struggled and felt inadequate in my language abilities. How bluntly people questioned me about my accent, my Chinese just left me feeling unsure of myself a lot. 
My husband is American. During our time in Taiwan, he studied Chinese and is now able to converse, read and type Chinese. I still don't know how he managed to do that. I am in awe of him.
My degree is in English secondary education so I do have an education background but I was unfamiliar with primary education. Like many moms, I fell into the pit of focusing on my inadequacies and all that I didn't know.
What We did at First
When I started teaching Sadie Chinese, I simply switched to speaking Chinese to her, playing Chinese music and reading English books I had on hand in Chinese (we didn't have any Chinese books yet).
A year later, my mom stayed with us the summer my daughter turned two. Her three month stay helped to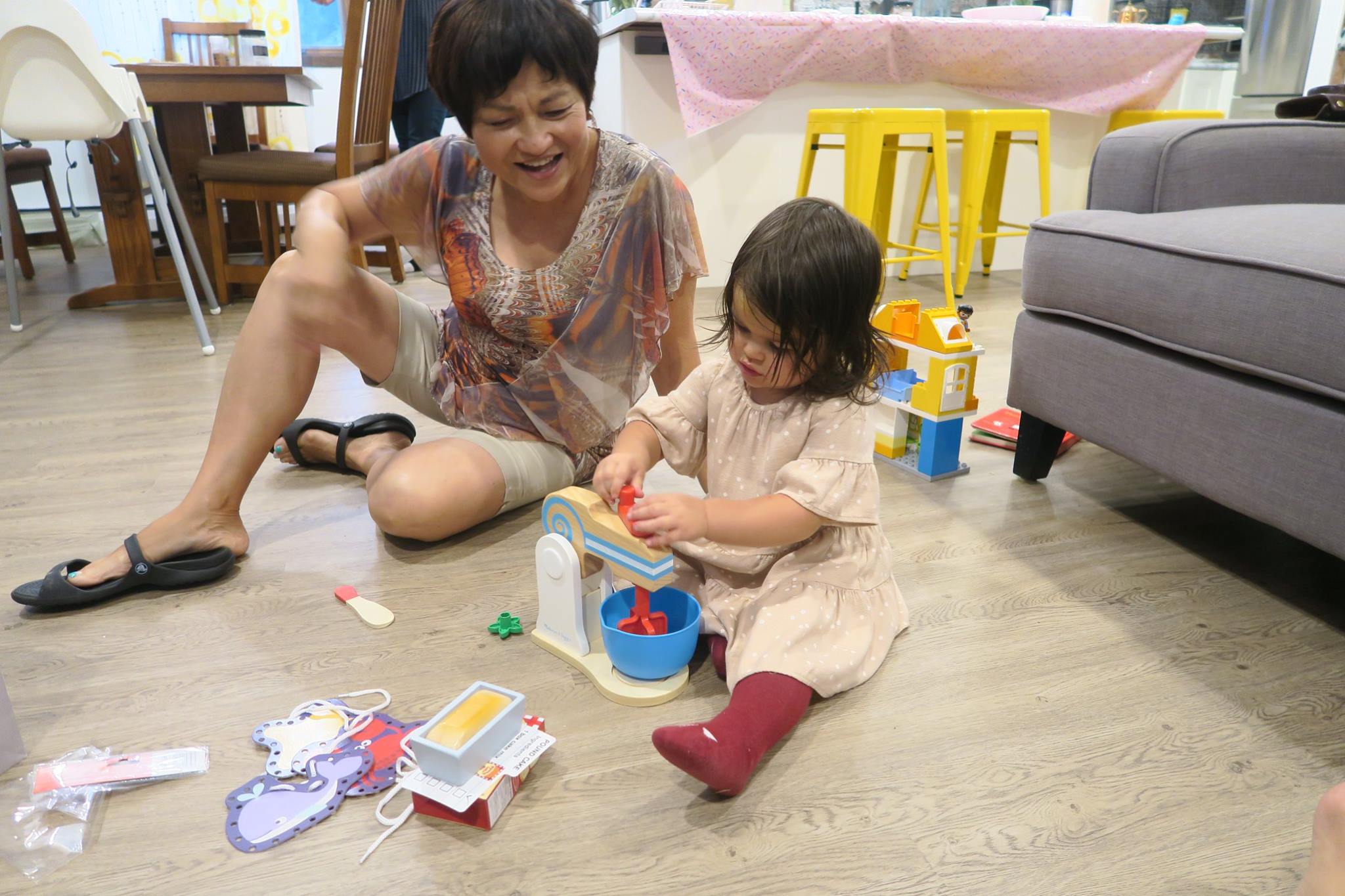 create an immersion experience for Sadie.
She spent a lot of time singing songs, playing and speaking Chinese to her during her time with us.
Much to my surprise, after my mom's visit, Sadie made a huge shift in her language. She began to speak only Chinese and her ears be attuned to Chinese which was amazing to me. It was a huge confidence boost for me! Bilingualism no longer seemed like an unattainable goal!
Prior to my mom's visit, Sadie didn't speak much of either English or Chinese which is pretty common for bilingual children. But at that time, Sadie seemed to be gravitating towards English since it was the dominate language.
Finding Your Online Language Tribe
I got a confidence boost when I joined the Raising Bilingual Children in Chinese & English facebook group and then later on the Christian Parents Raising Bilingual Children in English & Chinese. It's SO tremendously helpful to find other parents in the same journey as you. There are parents in the group with older children who are truly bilingual. They have such a heart to help you succeed in your bilingual journey. I encourage you to join the groups listed above if you haven't yet. 
Then I found Betty's blog CHALK Academy just right when I started to get discouraged again.
Her journey was so inspiring to me! She herself is not fluent in Chinese yet made the decision to raise her kids to not only be bilingual but trilingual (Chinese, Korean and English). I'm so inspired by all the Asian Americans and non-native speakers that are teaching their children Chinese! You guys are rockstars!
I'm so encouraged to see where Sadie is today! Despite the fact that I still fight discouragement from time to time, doing things like writing about our language journey is helping me see how far we've already come and what God has gifted us with to make this possible! I hope you come along with us and that we can encourage one another in this adventure!
More Goodies
For some more good reads, check out the following posts:
Don't Do It Alone!
For more support and to commiserate with likeminded parents, please join us at Christian Parents Raising Bilingual Children in English & Chinese.
Other great FaceBook groups for parents raising bilingual kids:
Follow me on my FaceBook Page & Instagram where I share more encouraging words from the Lord, fun Chinese activities we're doing and what we're eating.