Becoming a big brother or a big sister is a wonderful transition in a child's life but it also means a lot of changes for your child.
A great and practical way to prepare them for the changes that's about to happen is through reading books to help them process not only what may occur, but also what's happening in mommy's body.
Not only does this help them feel like they're a part of the process but also provides opportunities for them to consider the potential changes that will occur and ask questions.
No matter if baby is already here or not, it's never to late to read these books with your child to help them prepare and process.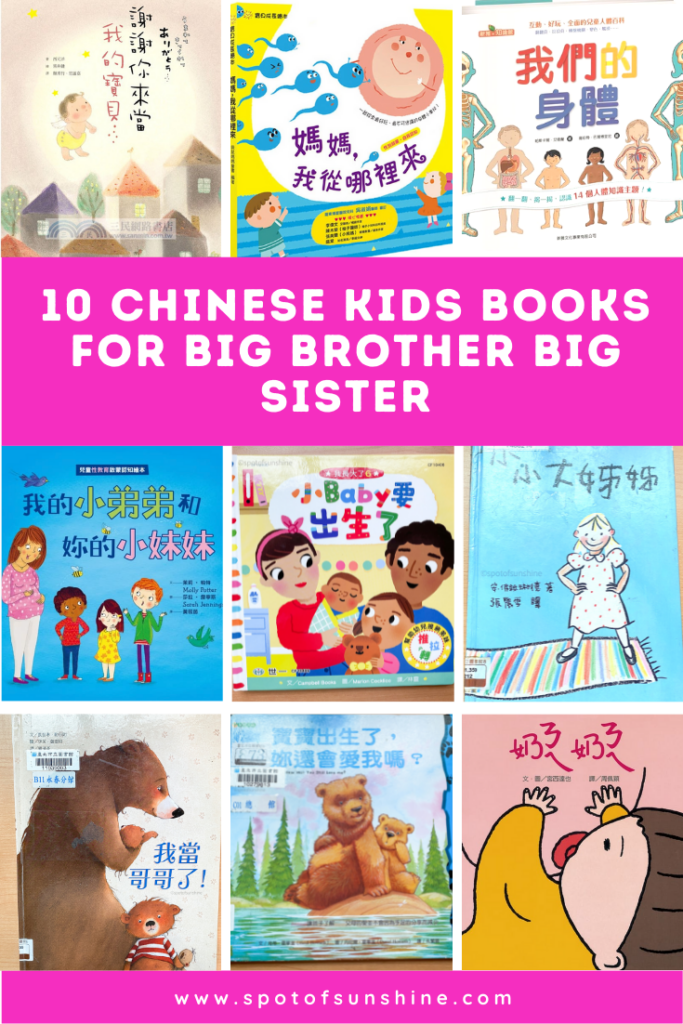 Besides reading Chinese children's books, I've also prepared a gift that baby is giving our daughter and vice versa. A friend also recommended not holding the baby when the older sibling first meets the baby so they're able to see the baby as theirs and not mommy's.
Below are some great Chinese kids' books to help give language to the transition and provide opportunities to talk about some of the changes that are coming.
Chinese Kids Books on Pregnancy & Birth for Big Brother & Big Sister
The following books walks a big brother and sister through what happens in mommy's body when she gets pregnant. Some even cover how pregnancy occurs and the birth.
These are helpful for curious little minds who asks you a thousand questions. My daughter (6YO) really enjoyed reading through these with me. She would even try to compare how big my belly is to the pictures inside the book.
我們的身體 The Human Body, Where Does It Come From?
By: 帕斯卡爾.艾德蘭
ISBN: 9789620870378 (simplified: 9787541745546)
This book covers the human body but dedicates two full pages to pregnancy and birth. I especially love how it's interactive and shows children what a baby inside a mother's body looks like. The pull out birth is fun too.
It's a great resource to have in your library.
Where to Purchase: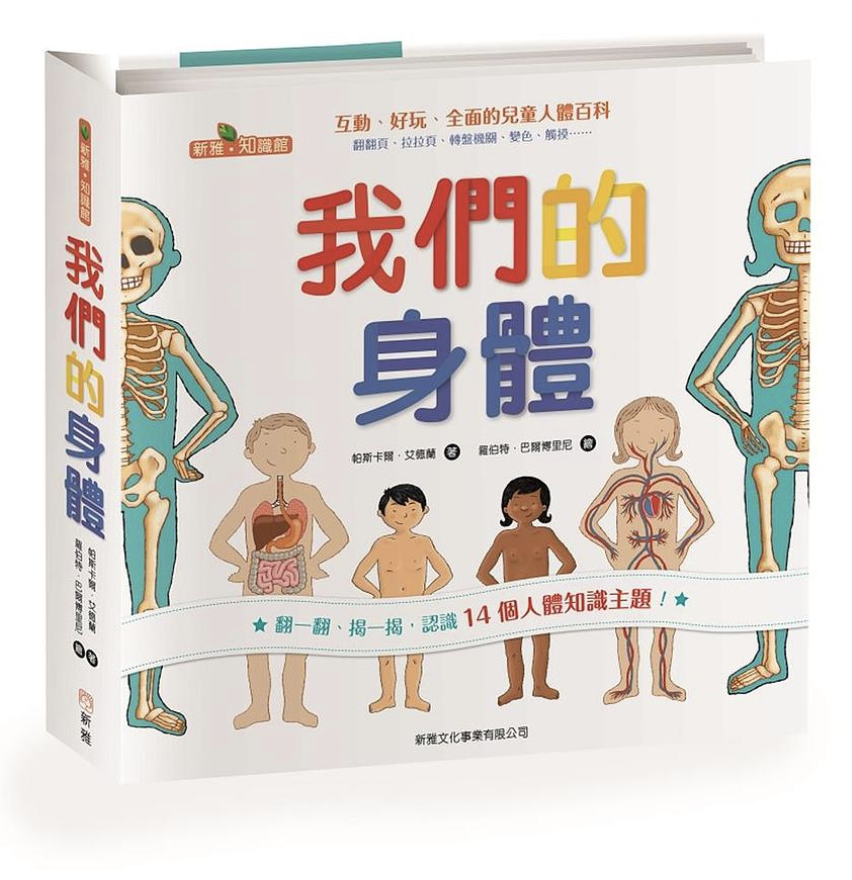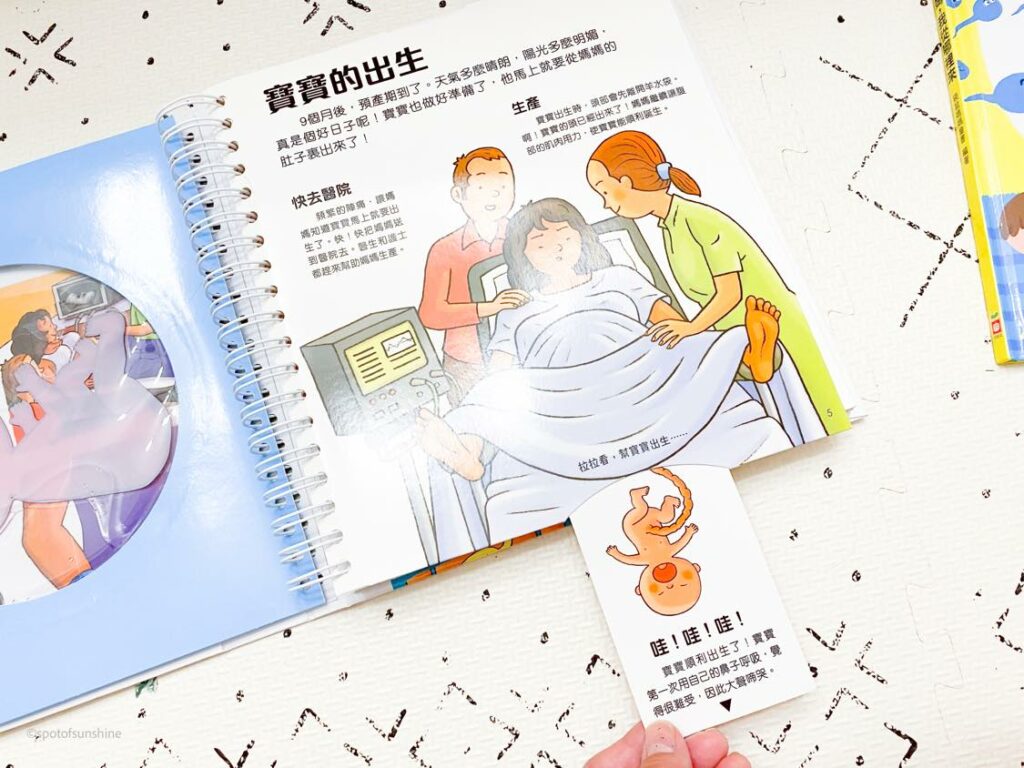 媽媽我從哪裡來 Mommy, Where Did I Come From?
By: 袋鼠媽媽童書
ISBN: 9789862436547
Where to Purchase: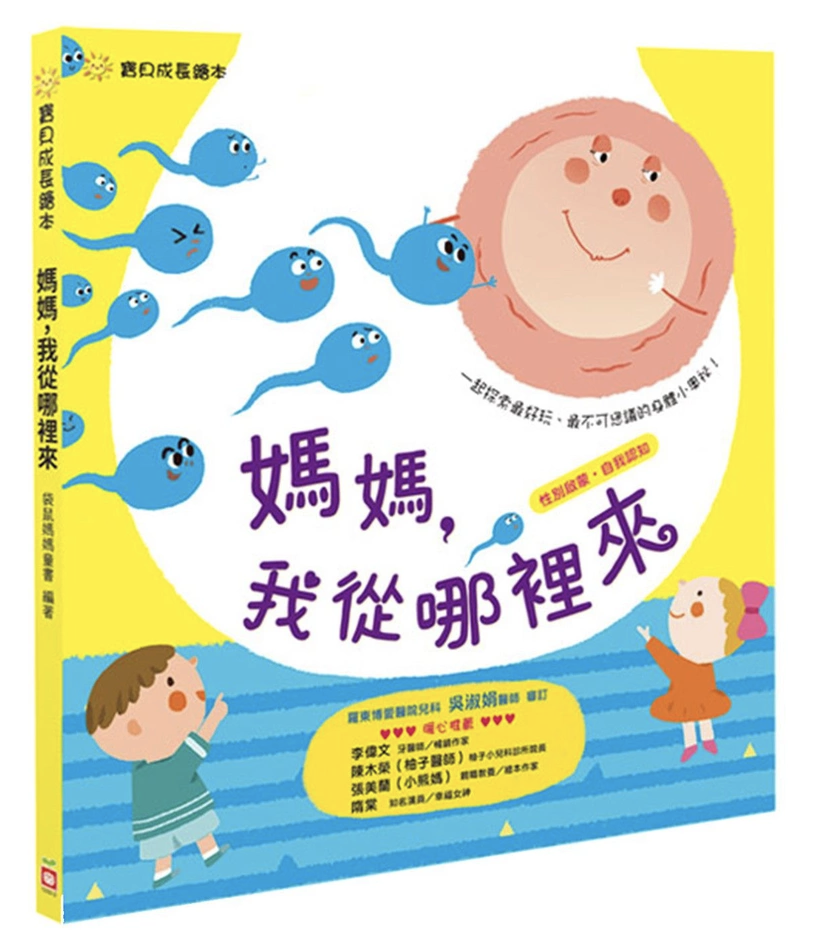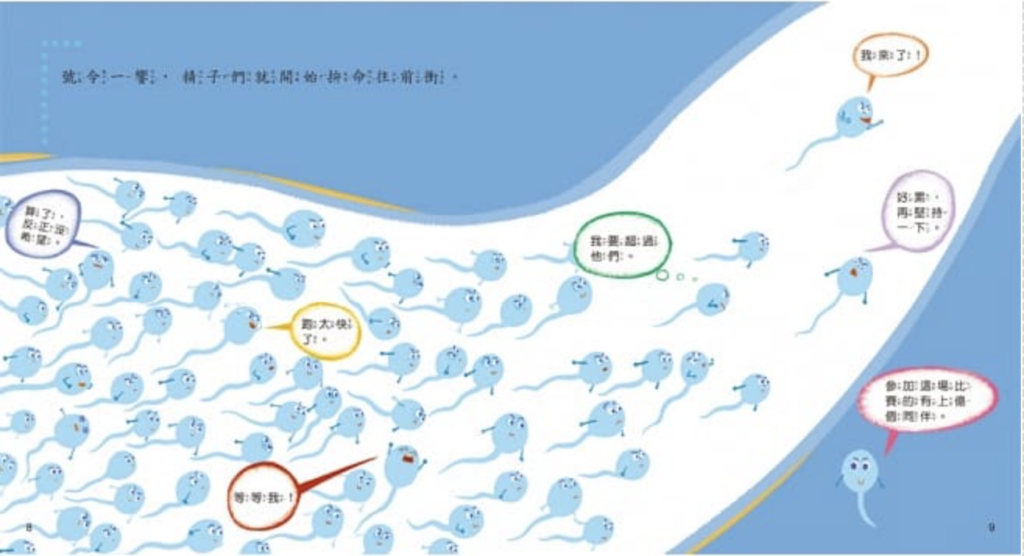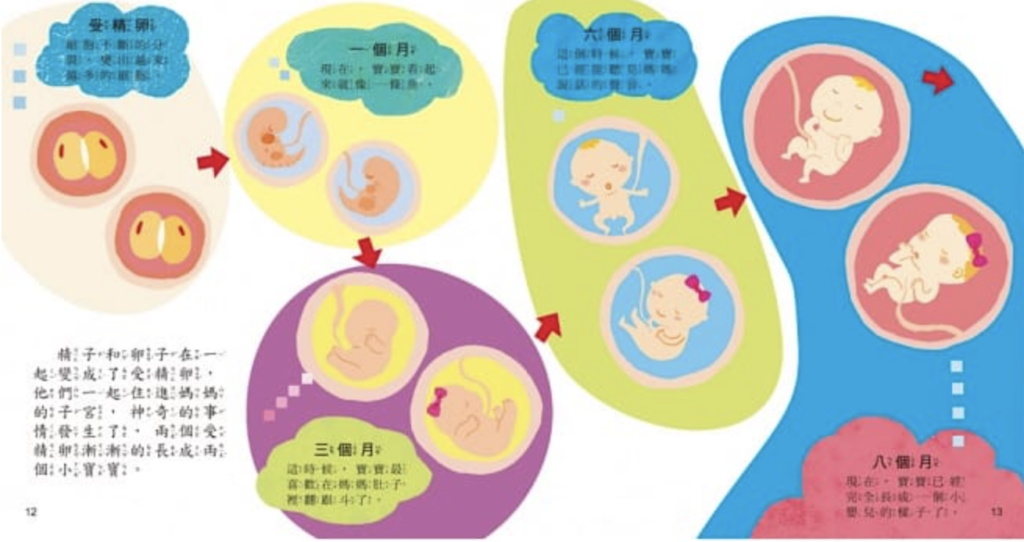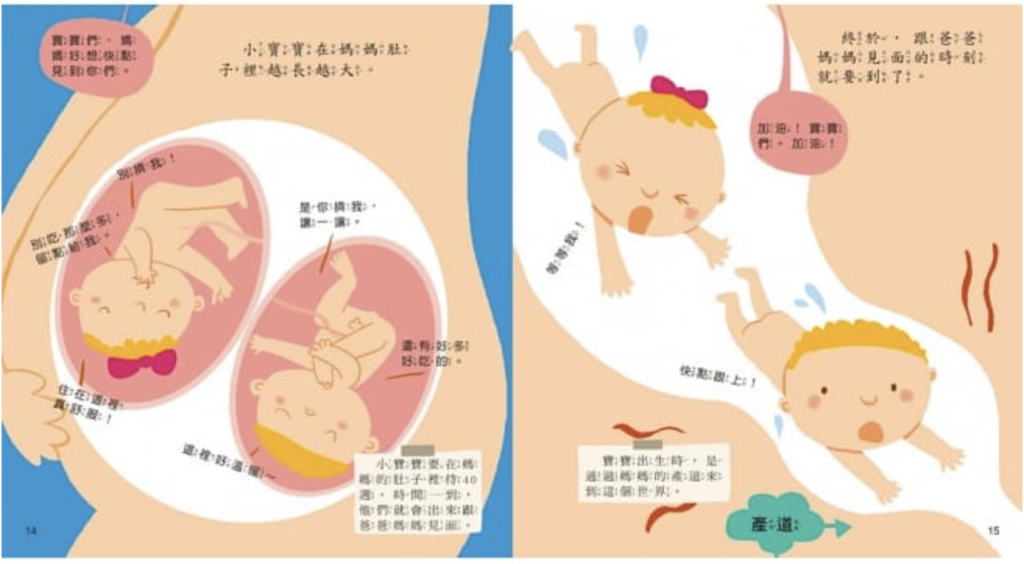 ㄋㄟㄋㄟ(奶奶)Milk
By: 宮西達也
ISBN: 9789862116982
ㄋㄟㄋㄟ(奶奶)is Taiwanese for milk. This is a simple and adorable little book on a baby's main source of sustenance, breast milk. It touches on other mammals who also breast feed their babies.
A wonderful book translated from Japanese if you plan on breast feeding.
Similar book in simplified Chinese: 乳房的故事 The Story about Breasts.
Where to Purchase: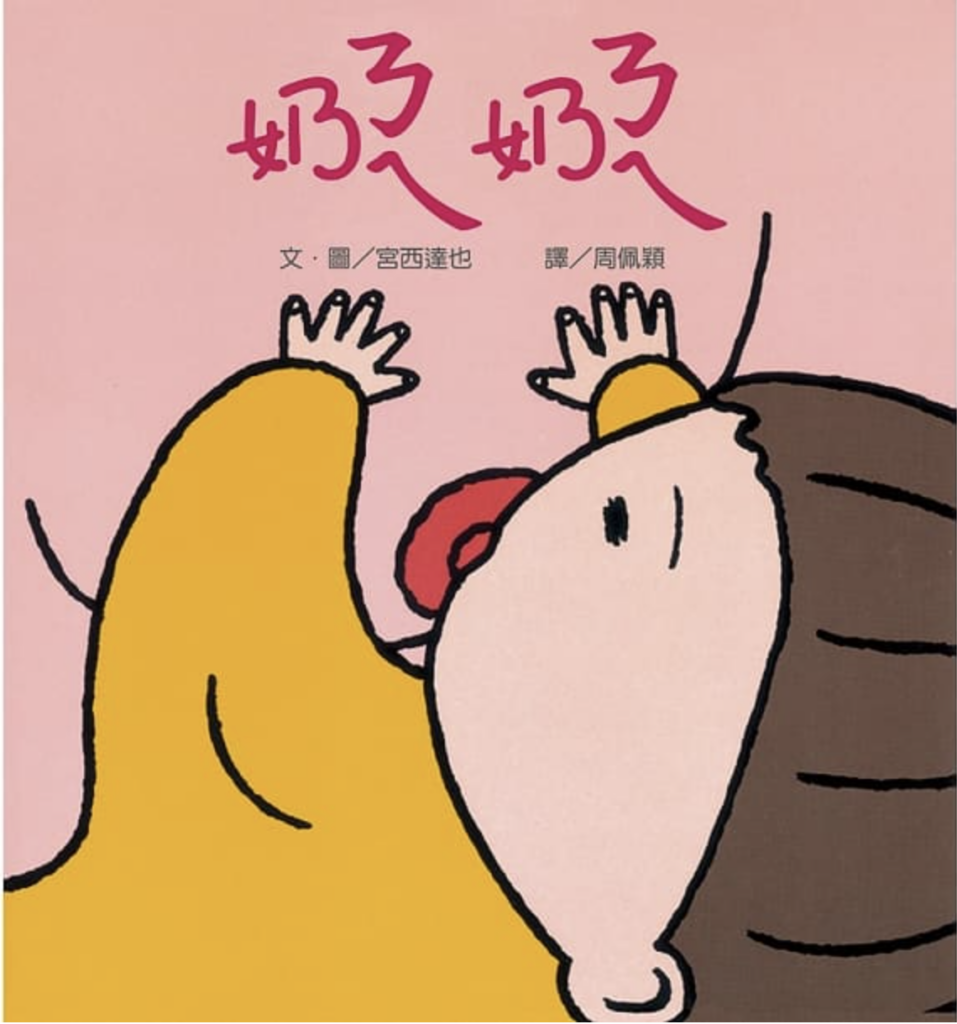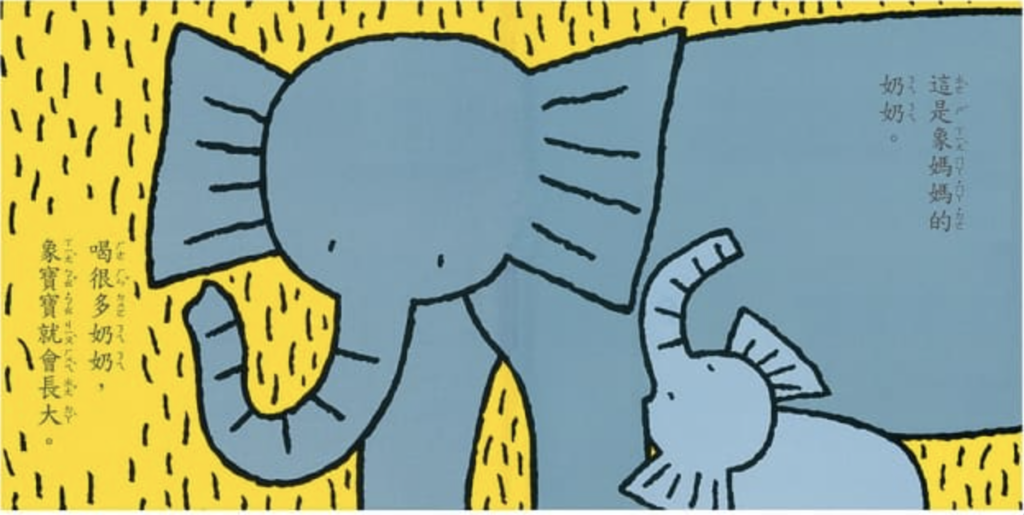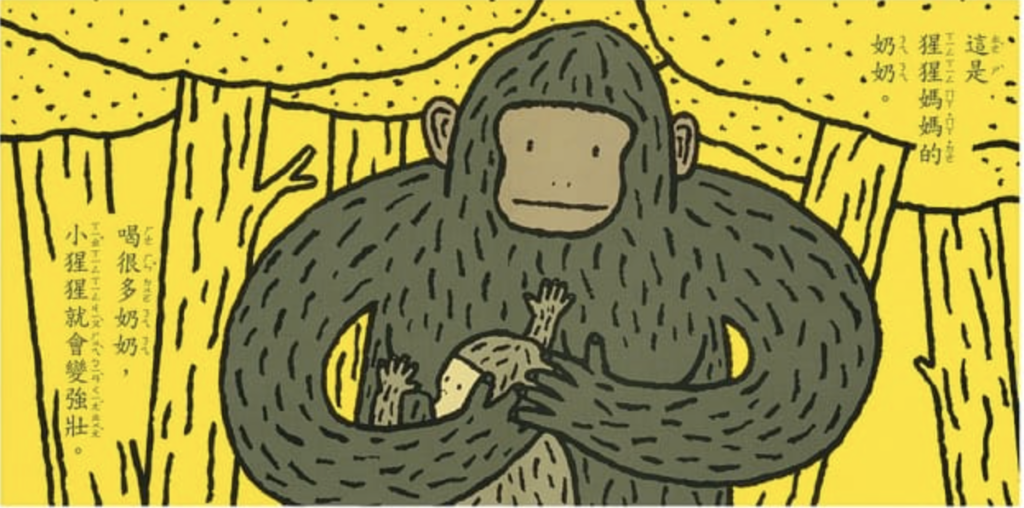 我的小弟弟和妳的小妹妹 Let's talk about the birds and the bees
By: Molly Potter
ISBN: 9789579077798
A Chinese kid's book that addresses sex education in an age appropriate way.
The book has a few pages dedicated to pregnancy and birth. My daughter especially enjoyed the pages that showed how a woman's belly grows with each month.
She used it in the beginning of my pregnancy to guess how far along I was.
Where to Purchase: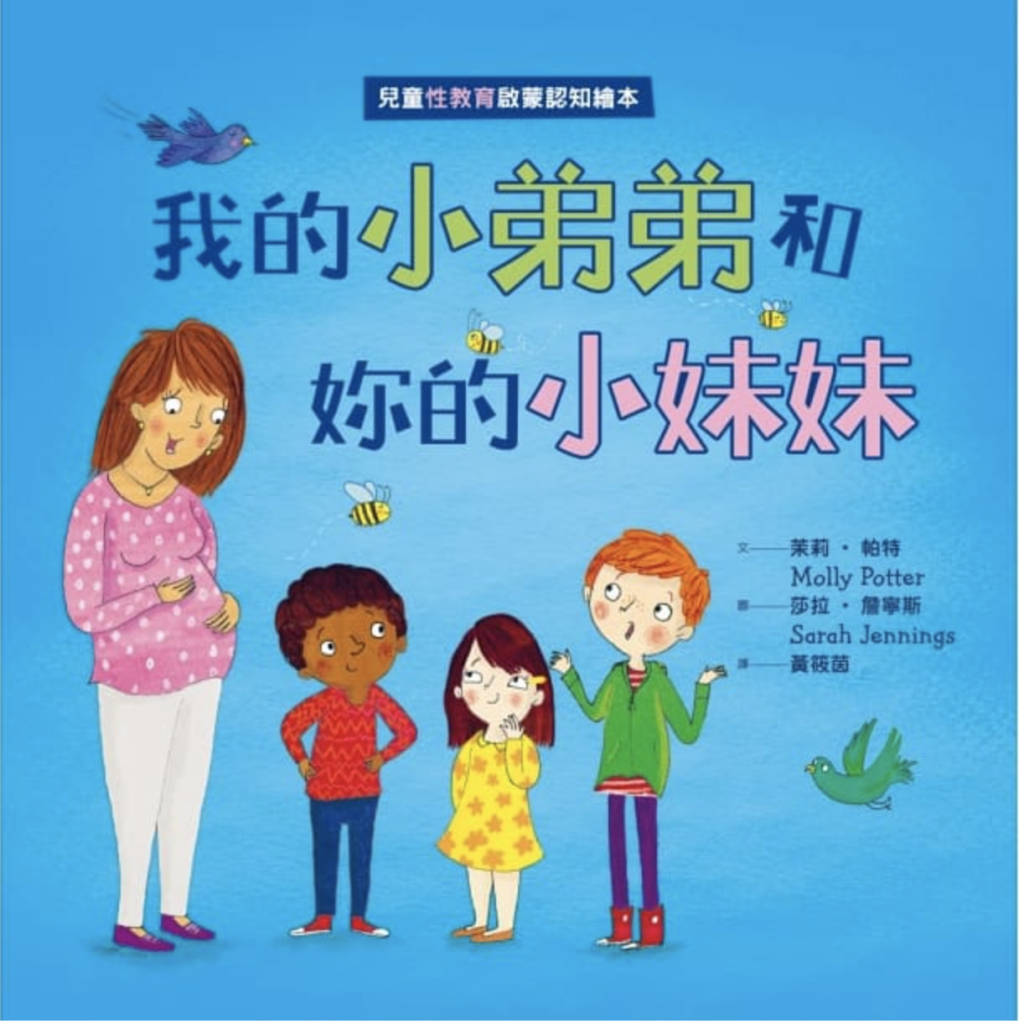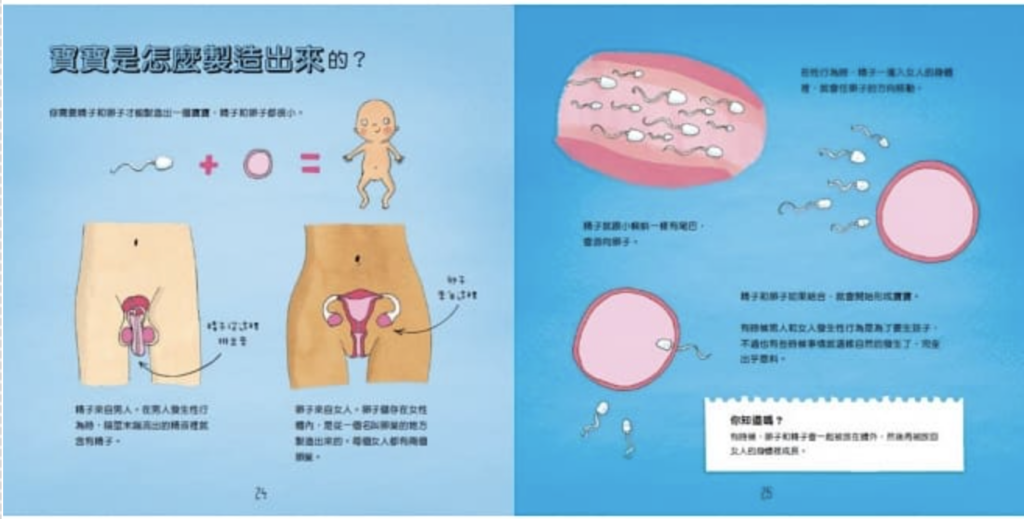 Discussing Potential Changes & Feelings with Big Brother & Big Sister
Below are some great Chinese children's books to open up conversations about potential feelings, struggles and changes that may occur when your baby get promoted to big brother/big sister role.
These books not only helped my daughter begin to think about some of the changes that may occur once the baby arrives, but it also helped me know some of the things that may be challenging for her.
Seeing what another big brother or sister have a hard time with really helped my daughter ask some questions and voice her own concerns before the new sibling arrives.
Our reading time provided a safe space for her to process with me.
Similar books in simplified Chinese: 弟弟妹妹出生了 Little Sibling is Born Series (Set of 6)
寶寶出生了,你還會愛我嗎?Mum, How Will You Still Love me?
By: Heidi Howarth 海蒂霍華滋
ISBN: 9789866407857
Where to Purchase: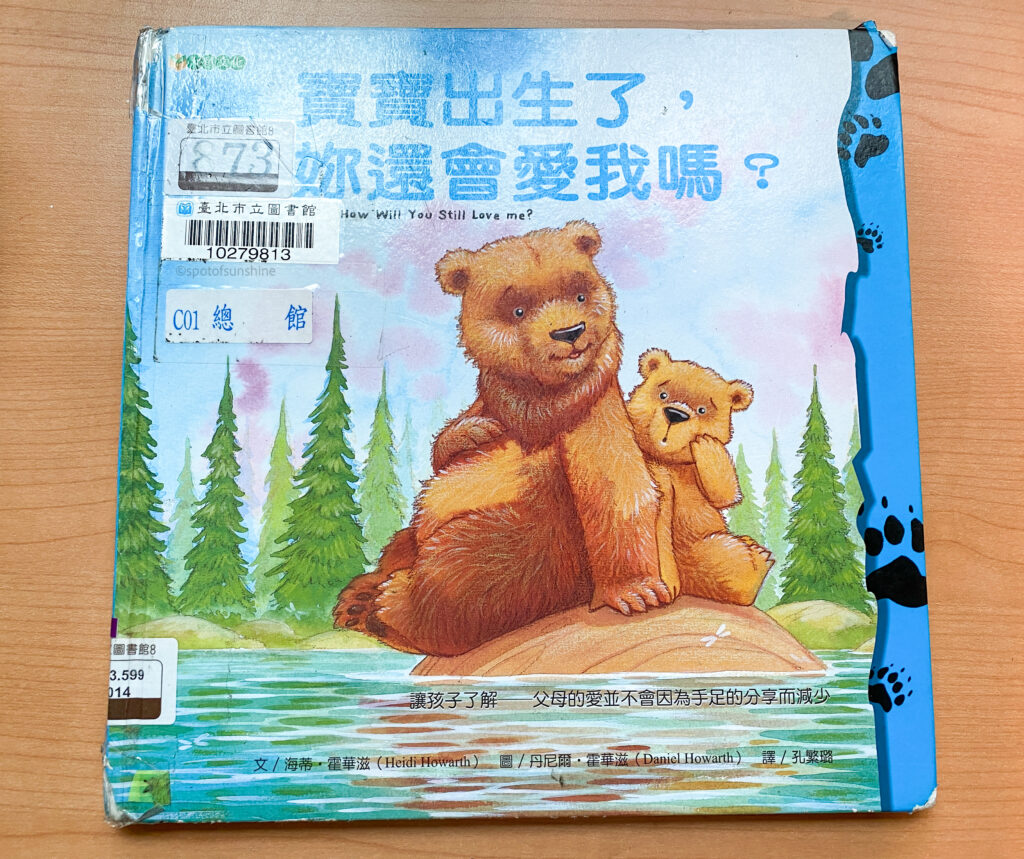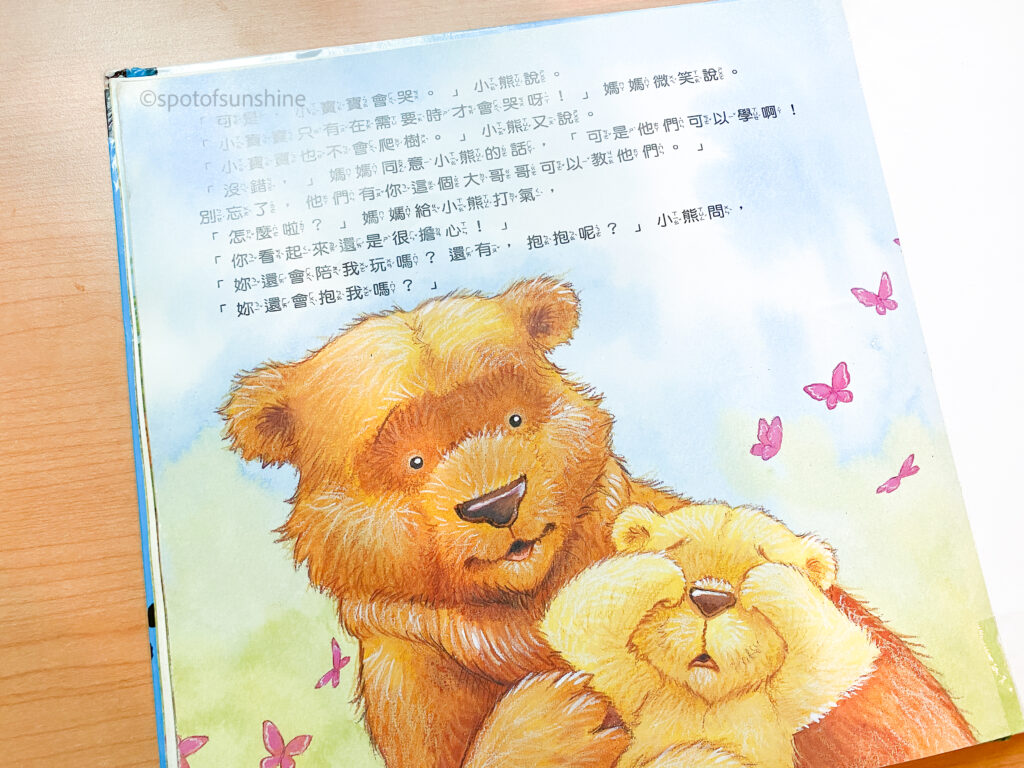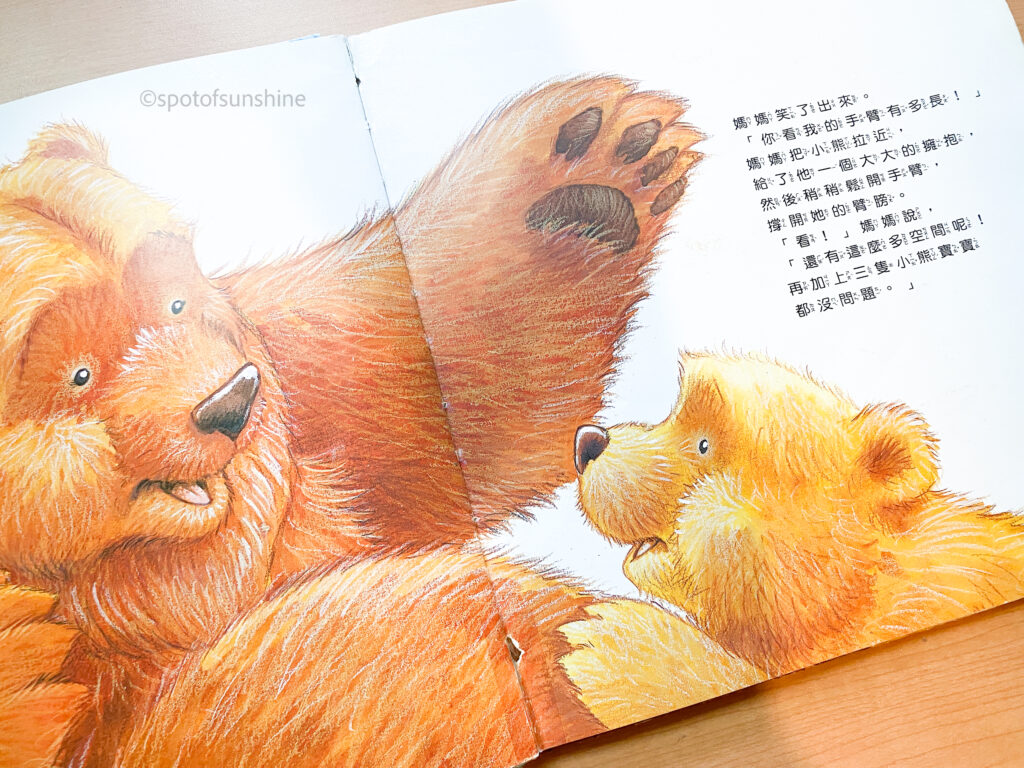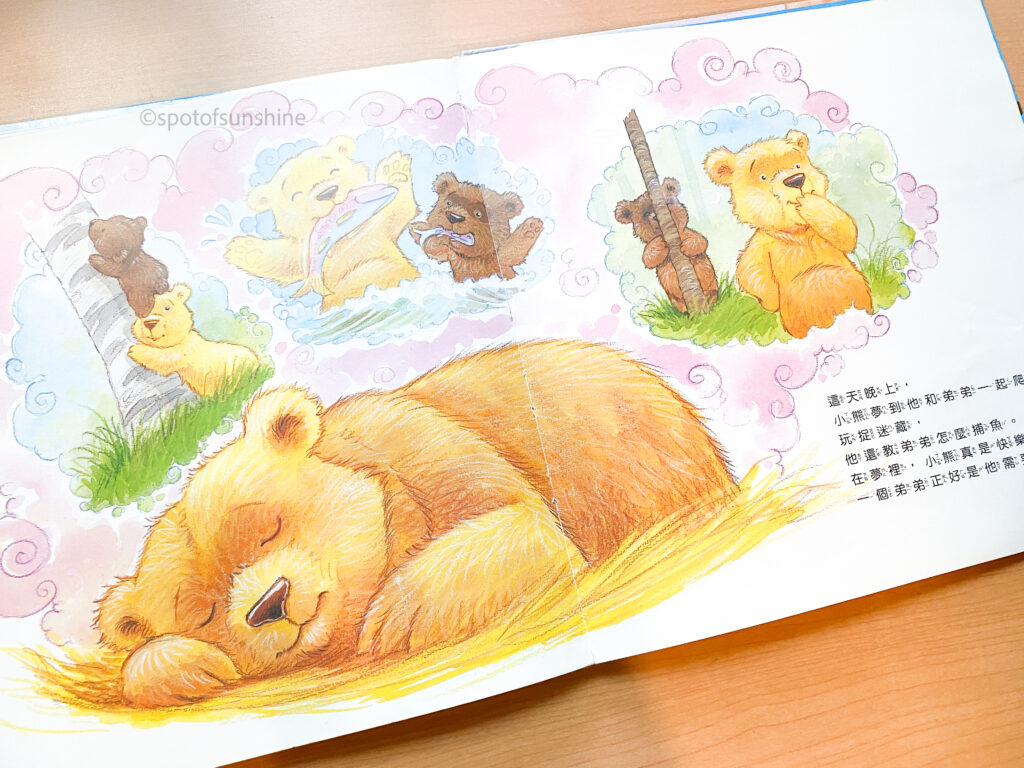 小小大姊姊 Little Big Sister
By: 安‧佛絲琳德﹝Ann Forslind﹞
ISBN: 9789577621054
I really love this book in particular because how real and raw the little girl's struggles are and how her mom responds to her emotions.
Where to Purchase: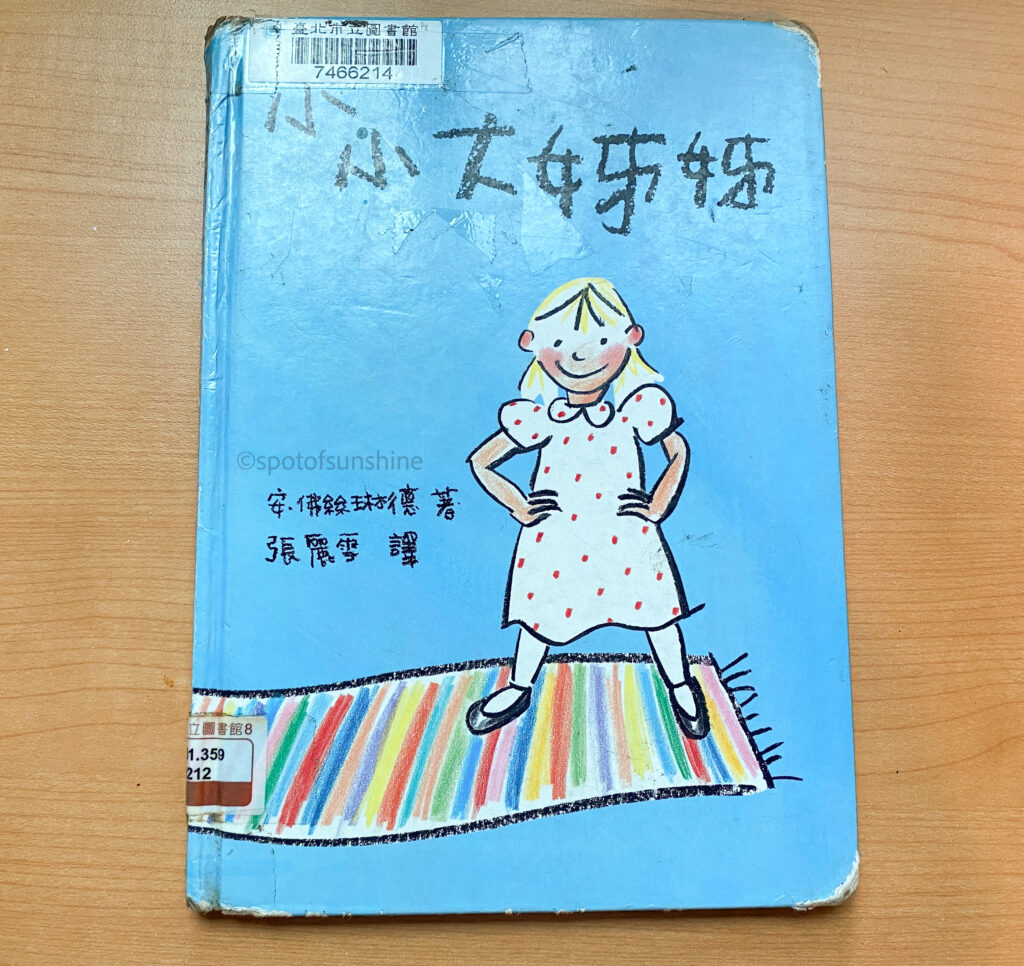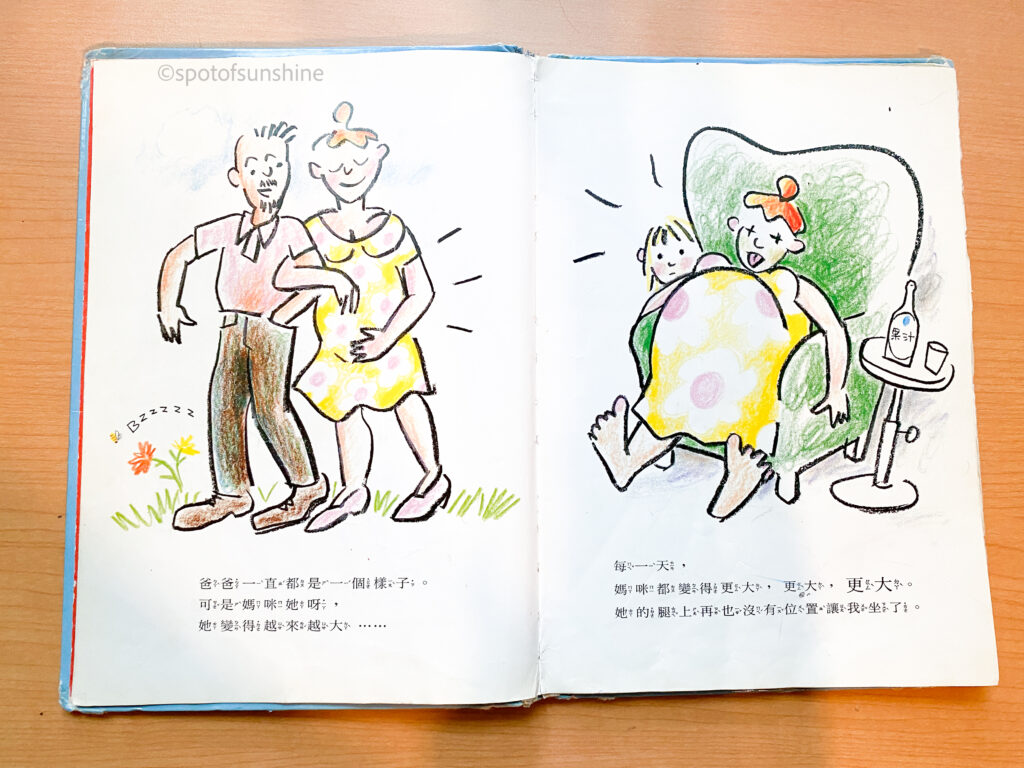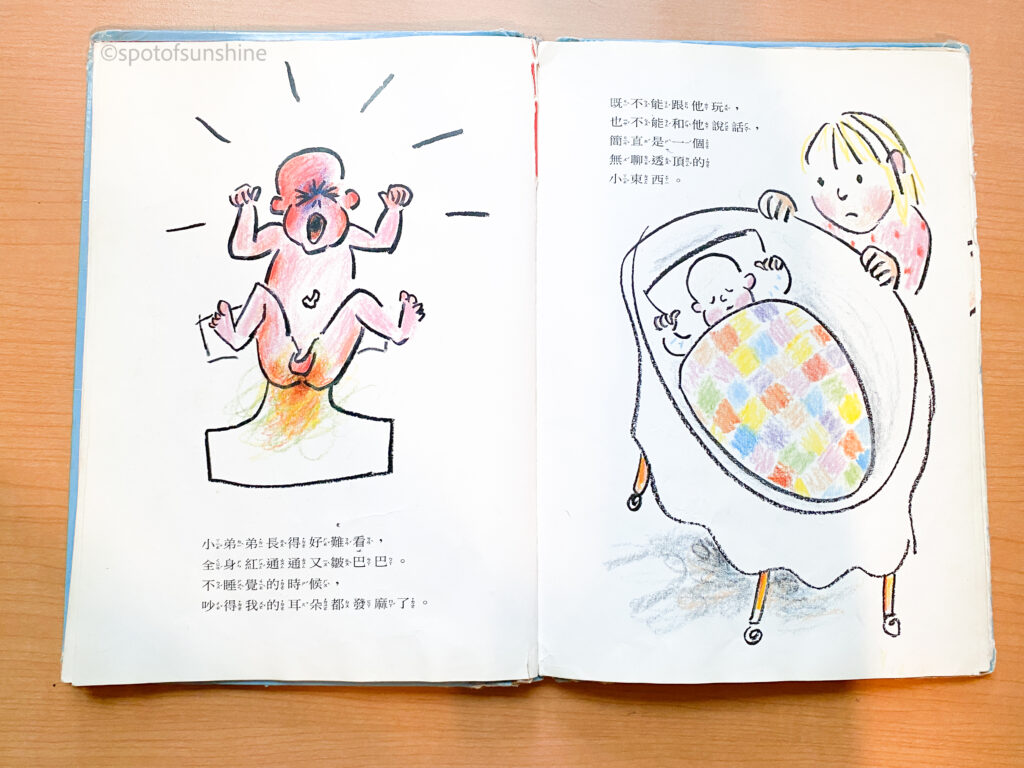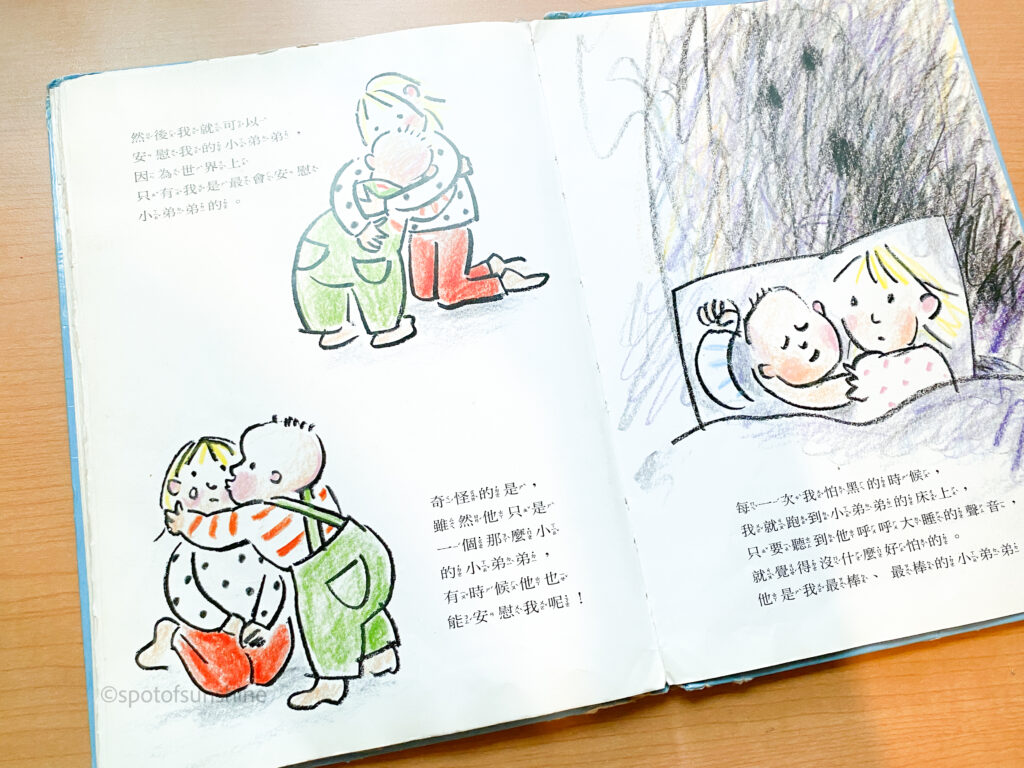 我當哥哥了Here She Is
By: Catherine Leblanc 凱瑟琳.勒布朗
ISBN: 9789864400720
Where to Purchase: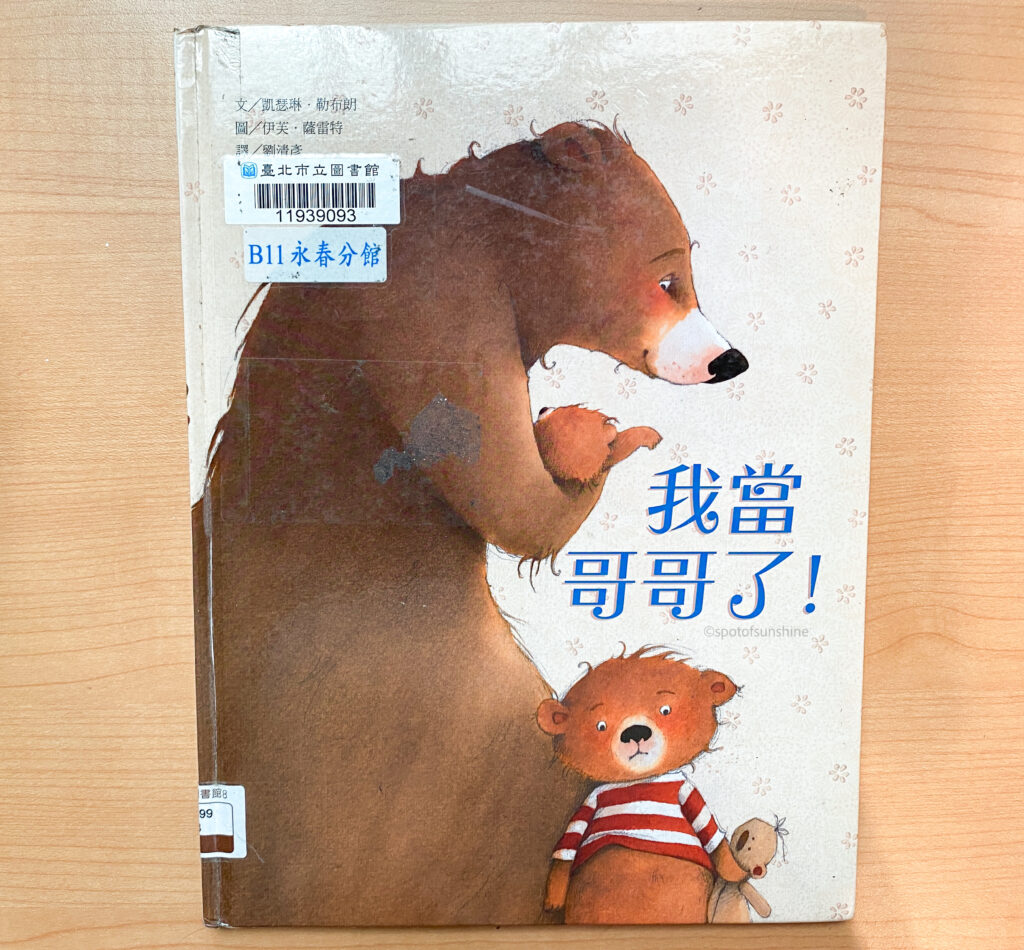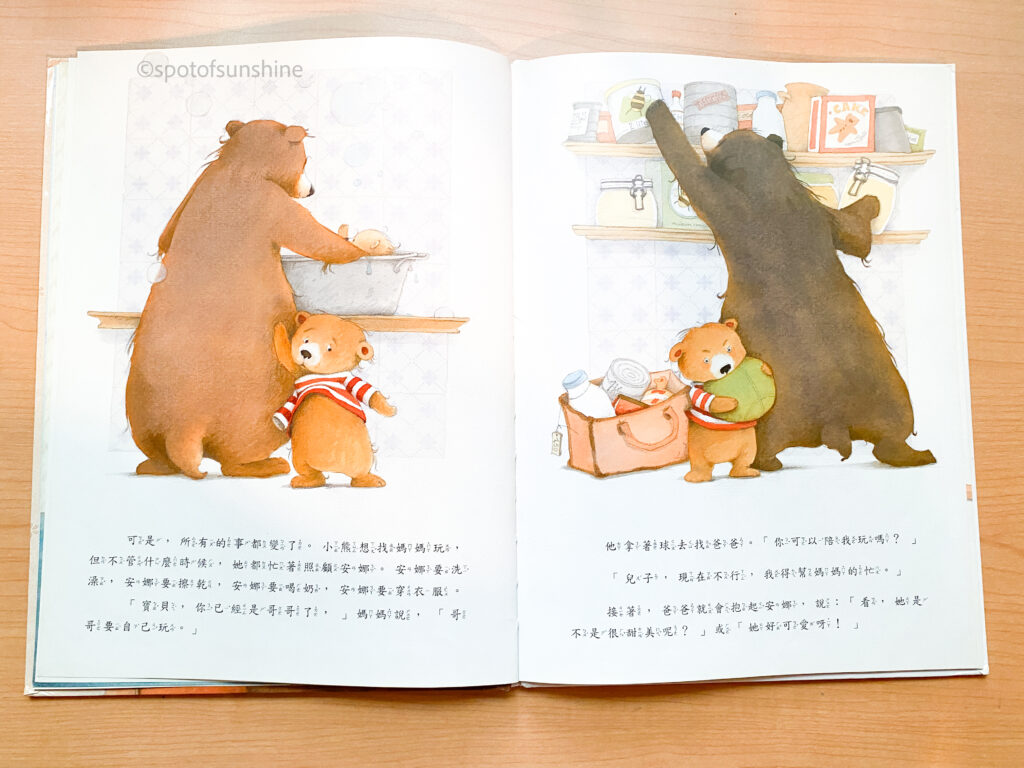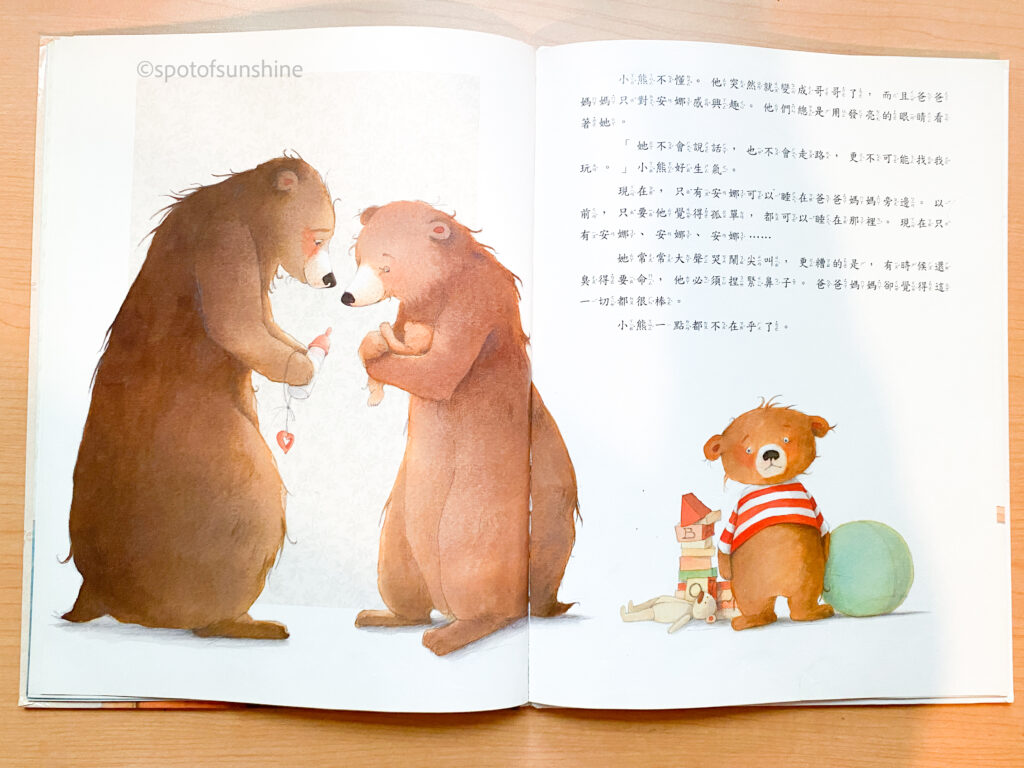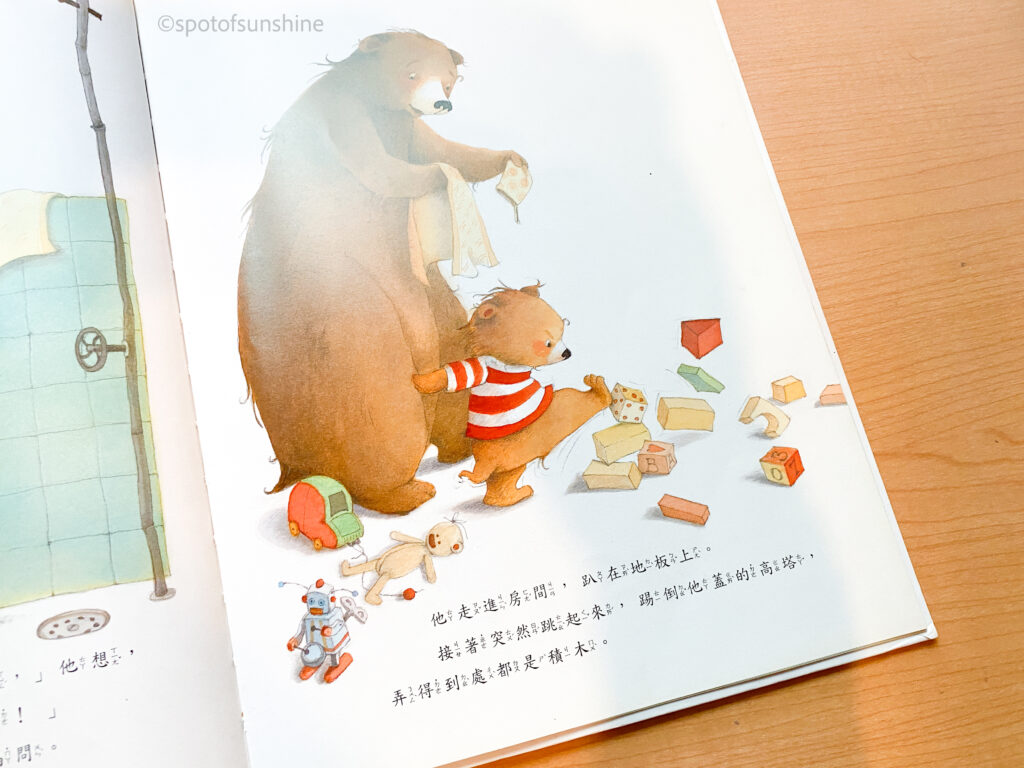 分享 + 當我們同在一起 Share! + The Bestest Baby
By: Anthea Simmons 安喜亞‧賽門絲
ISBN: 9789862416617
I love how large the Chinese text is in these two books. My daughter (6 years old) would take turns with me reading it together. It's a very short simple and sweet set of books on siblings.
分享 Share! Is more about the upsides and sometimes challenging aspects of sharing with your baby sibling.
當我們同在一起 The Bestest Baby talks about what baby can or cannot do. Helping older brothers and sisters know what to anticipate.
Where to Purchase: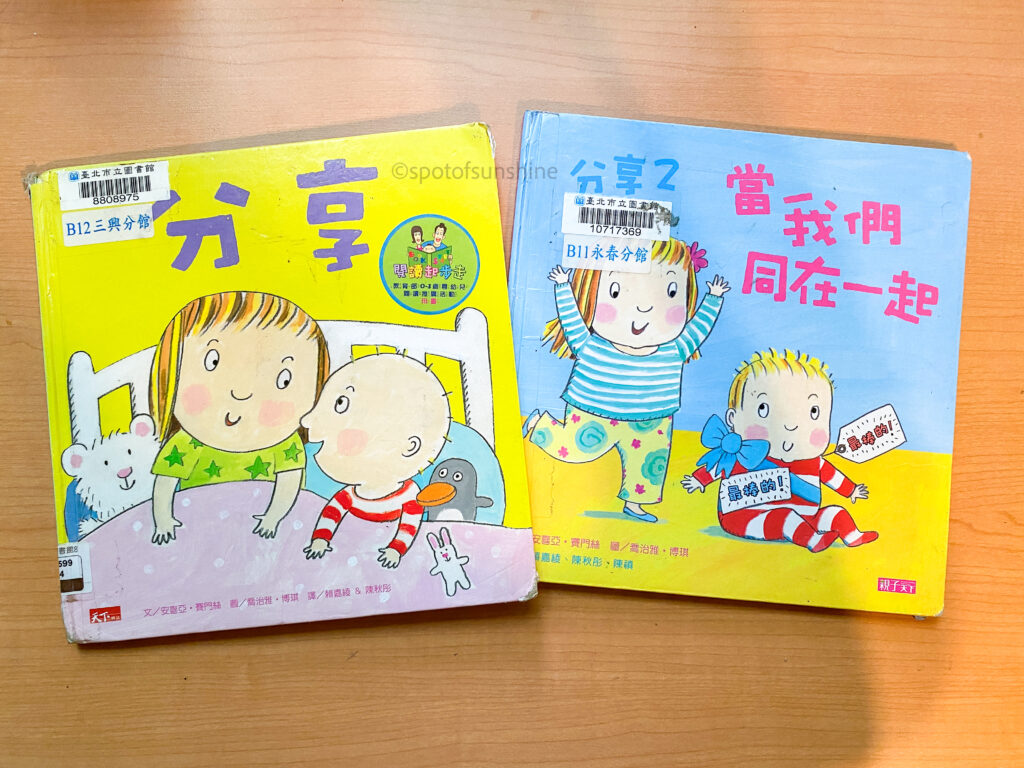 Pages from 分享 Share!: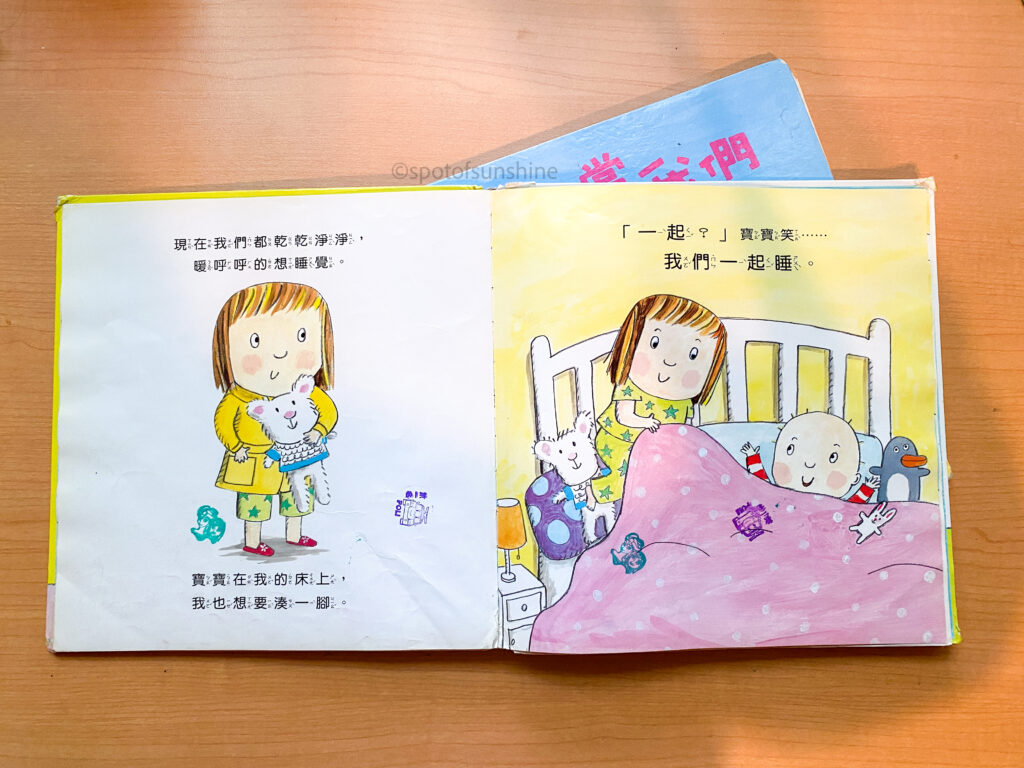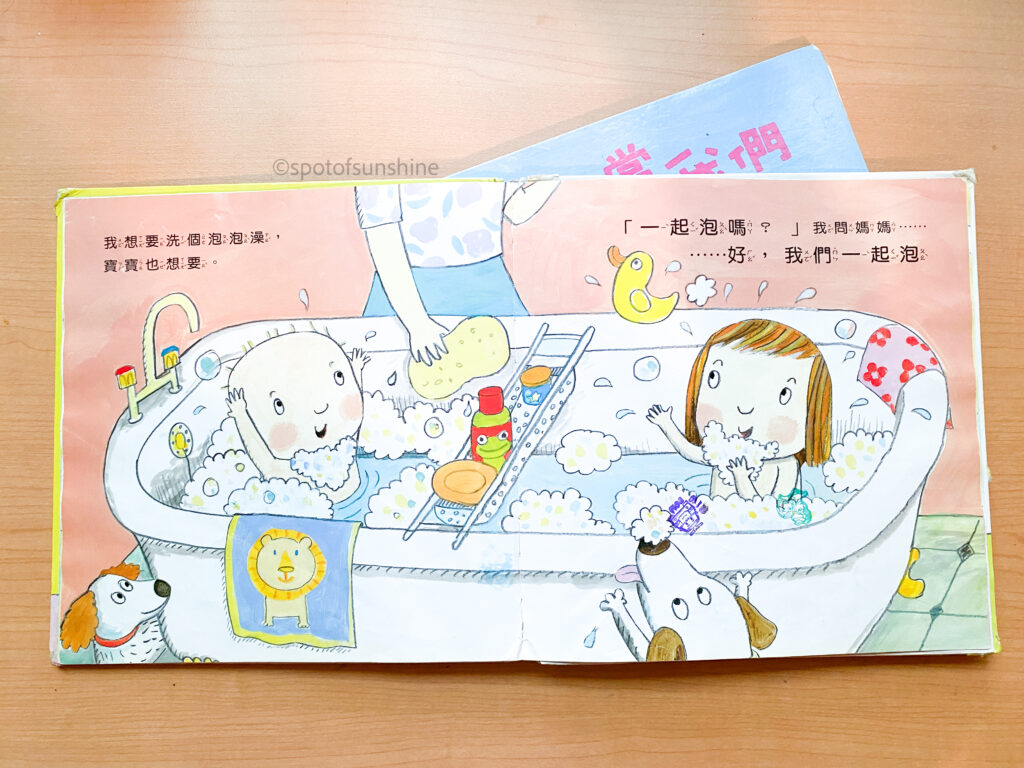 Pages from 當我們同在一起 The Bestest Baby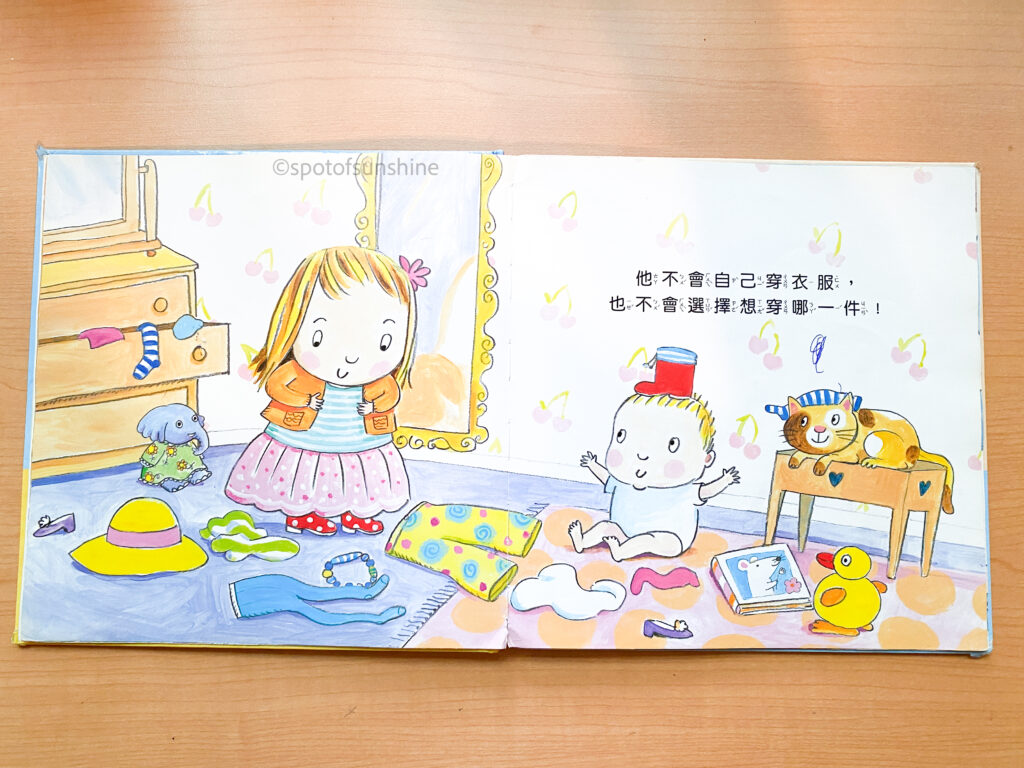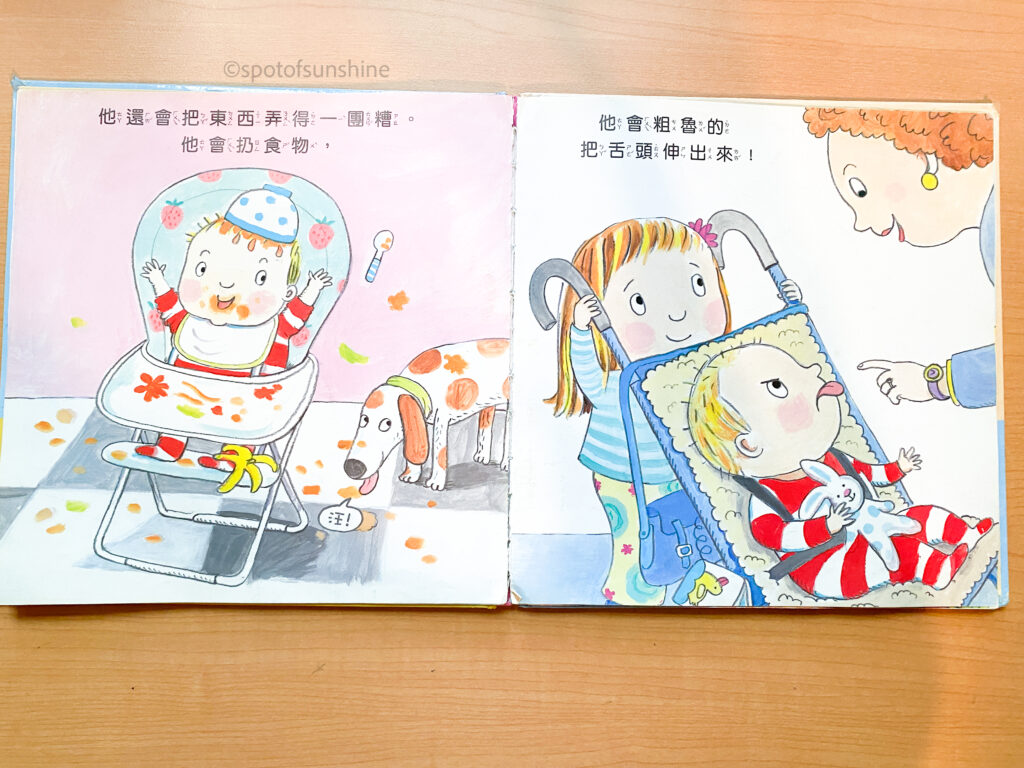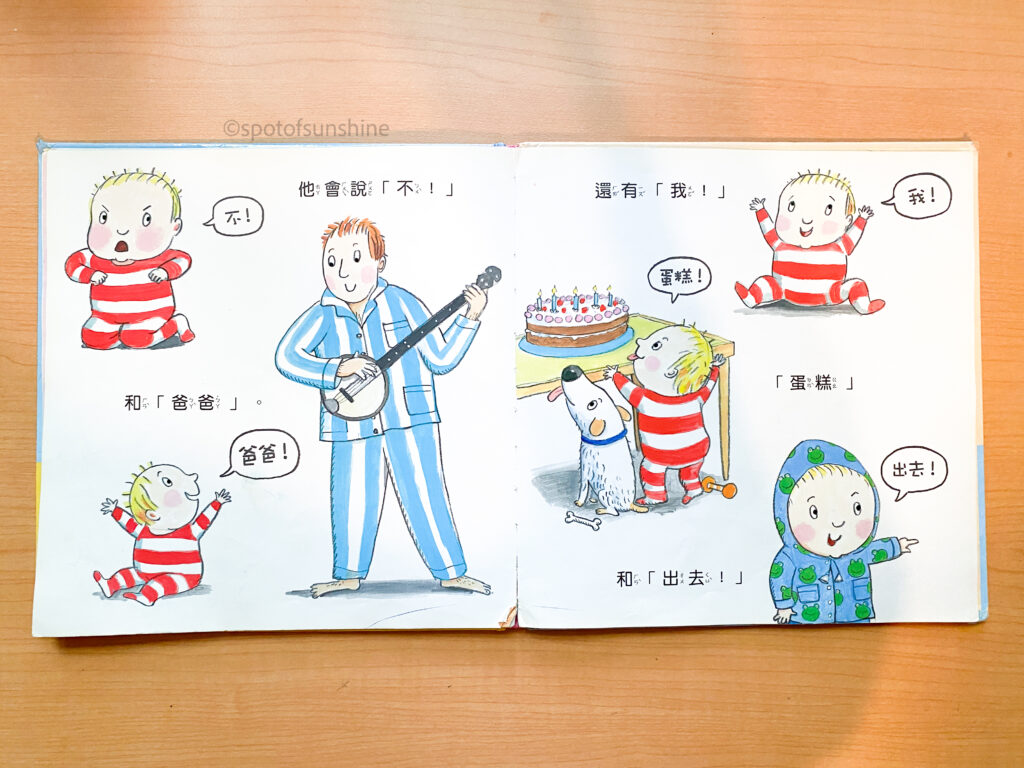 小Baby要出生了 We're Having a Baby
By: Campbell Books
ISBN: 9789864295036
Fun and colorful interactive board book for younger children about what takes place when a new baby comes.
What I love about this book in particular is that it has tips for parents as well at the bottom of each page.
Where to Purchase: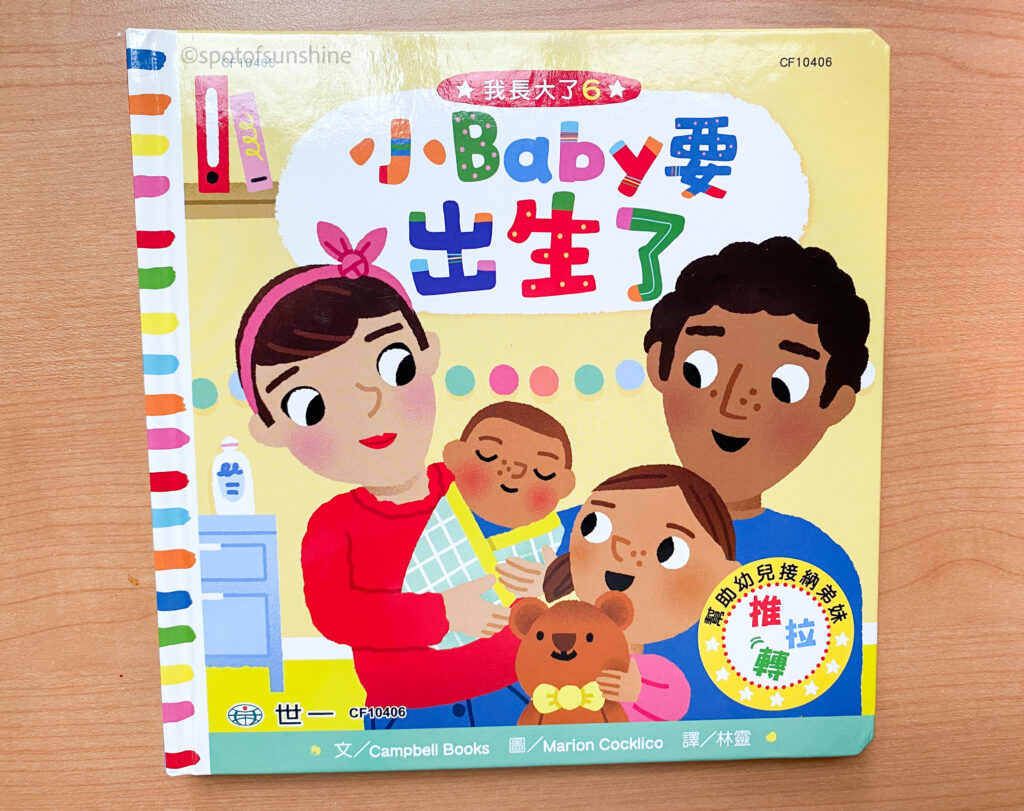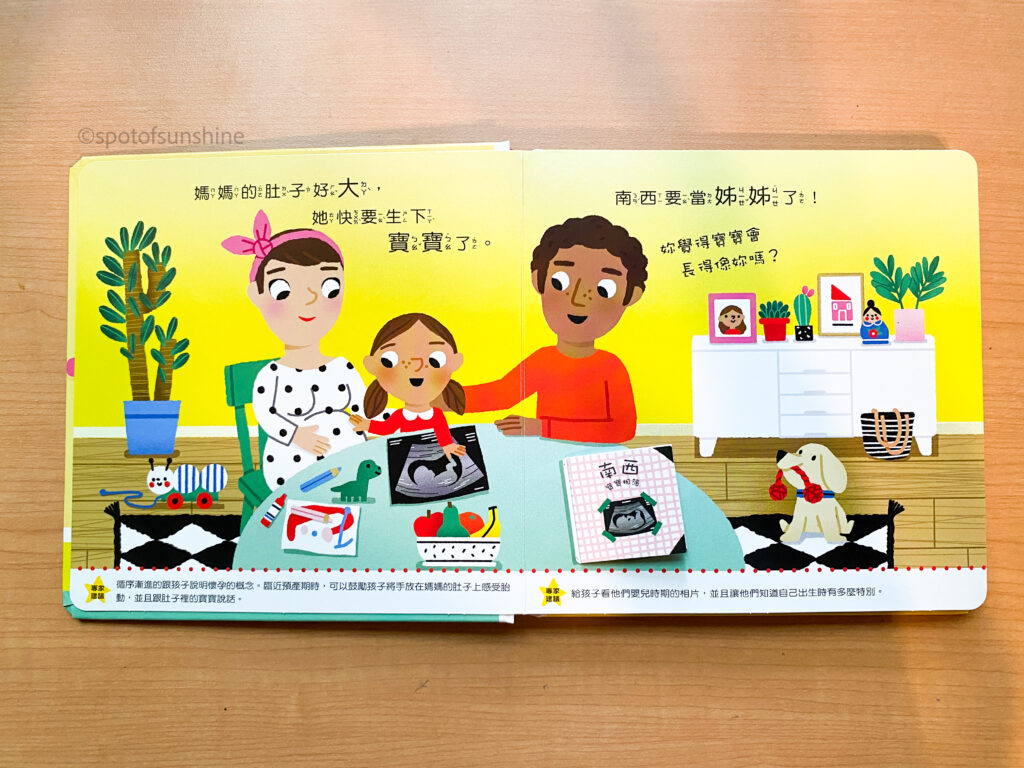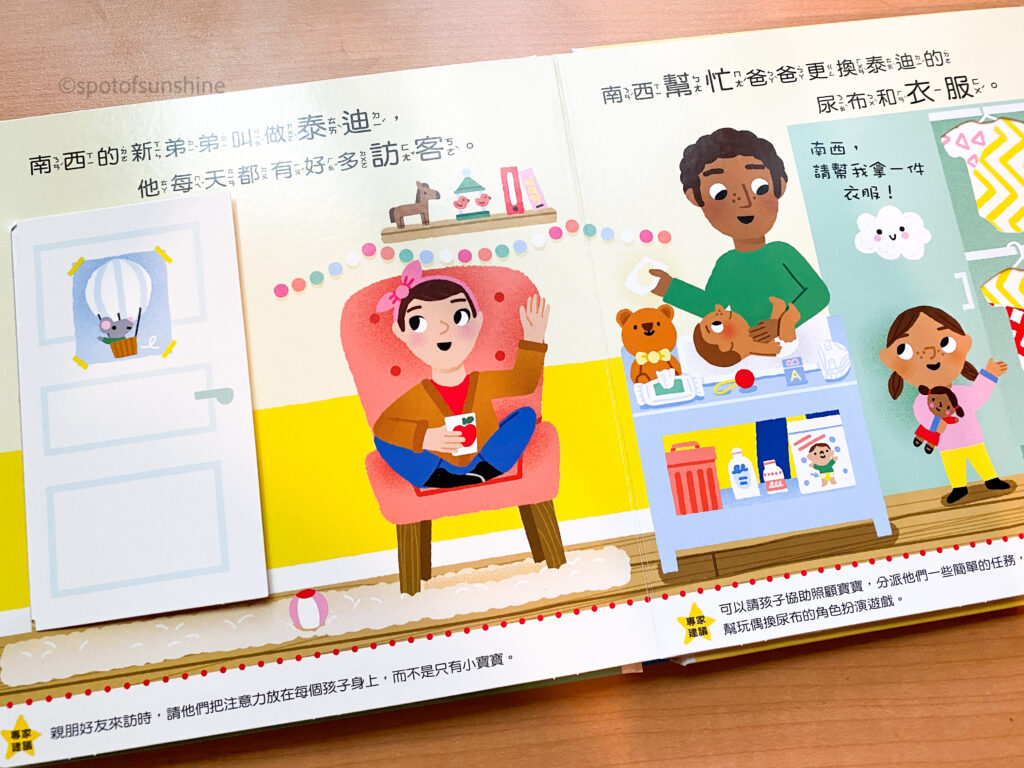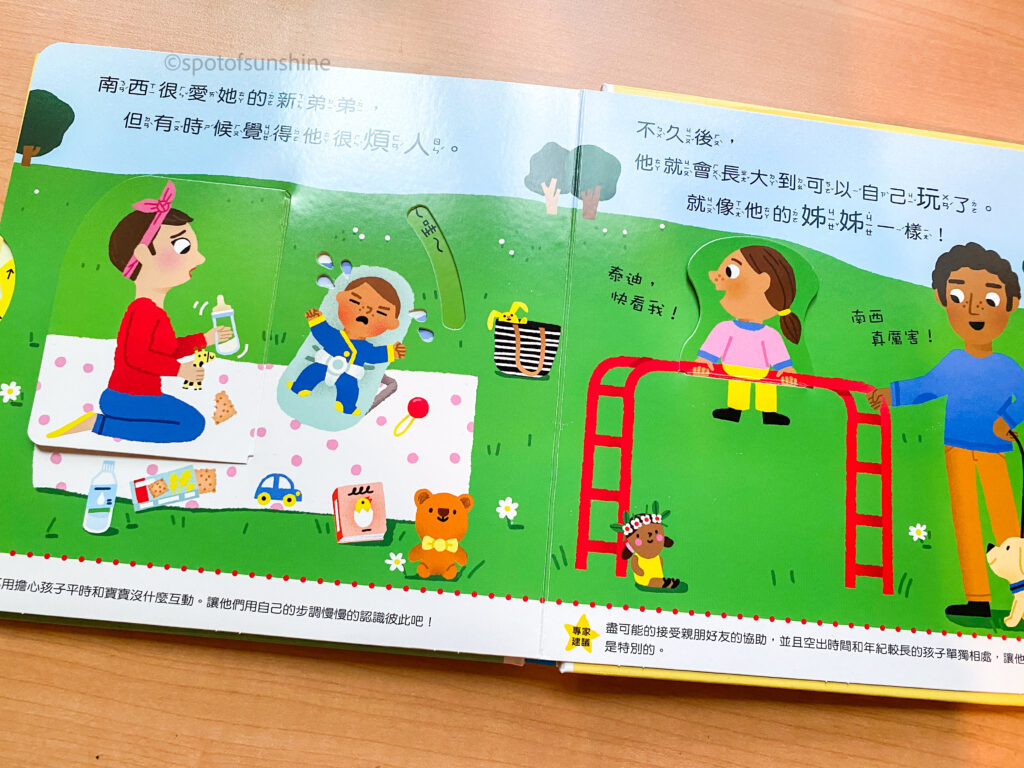 謝謝你來當我的寶貝 (Thank You for Being My Baby)
By: 西元洋
ISBN: 9789862483114
I love this sweet and beautifully illustrated book about a baby's journey to finding its mom. It's hard to not cry at the end. A great book to read to your child to remind them how precious and loved they are.
It's also a wonderful book to help big brother or big sister imagine what a baby's thinking and see from their perspective.
Where to Purchase: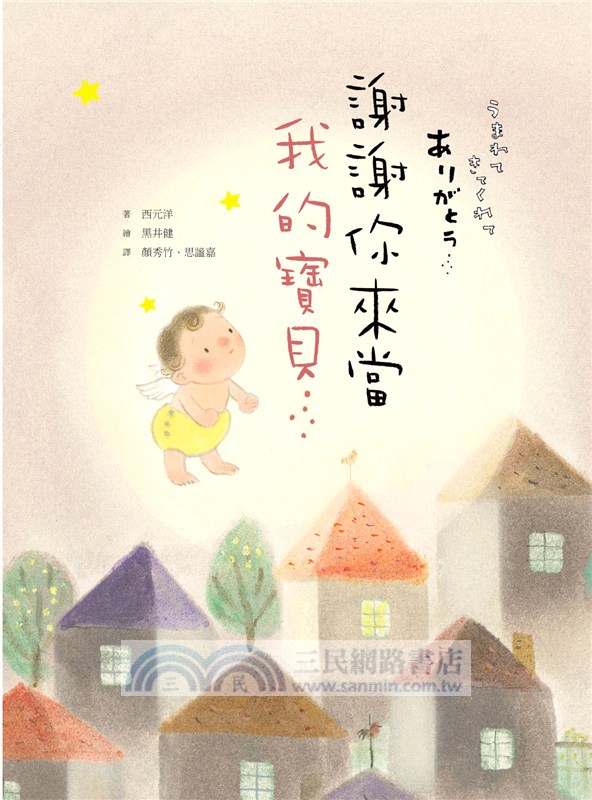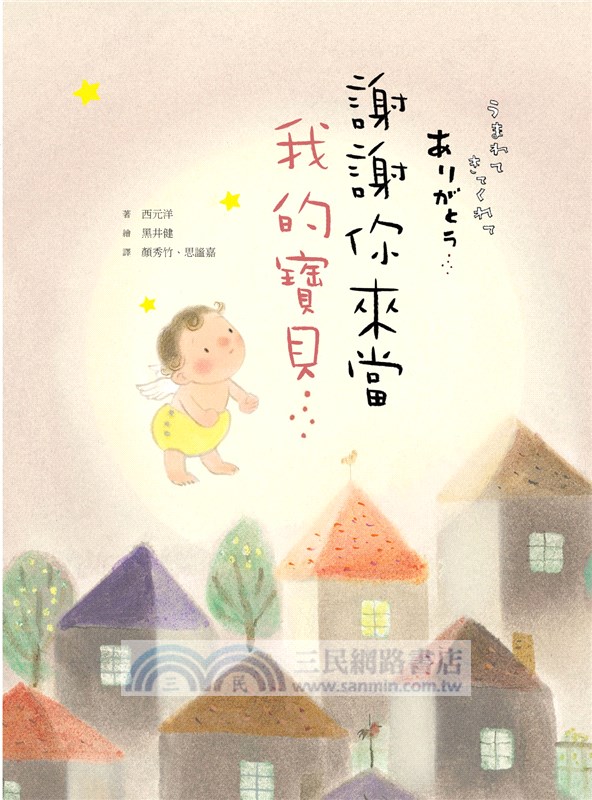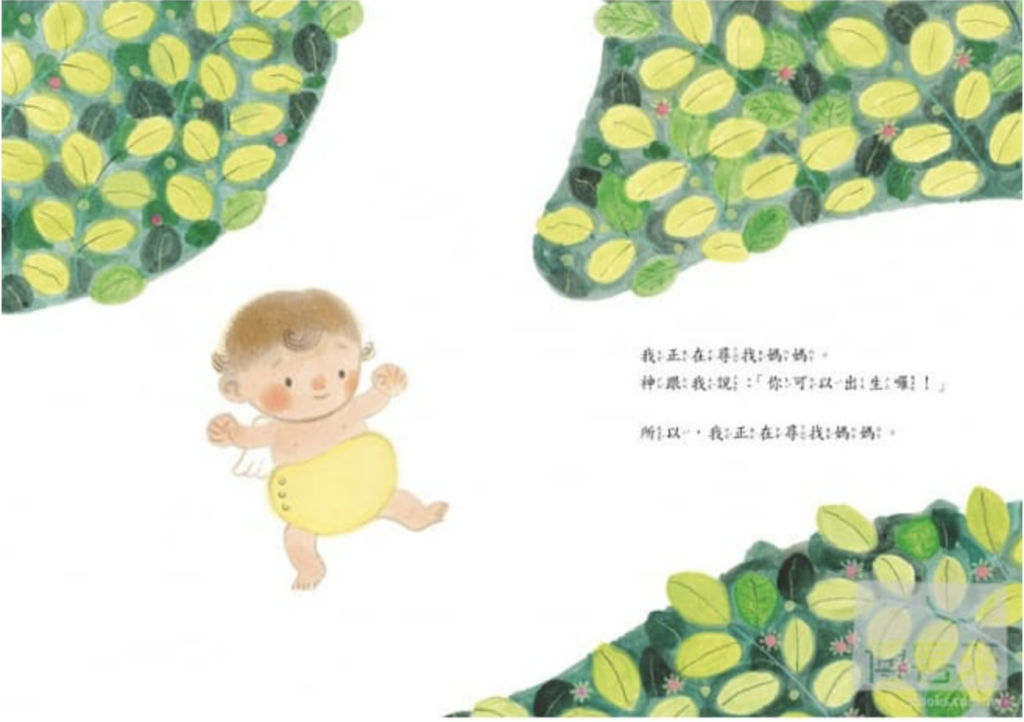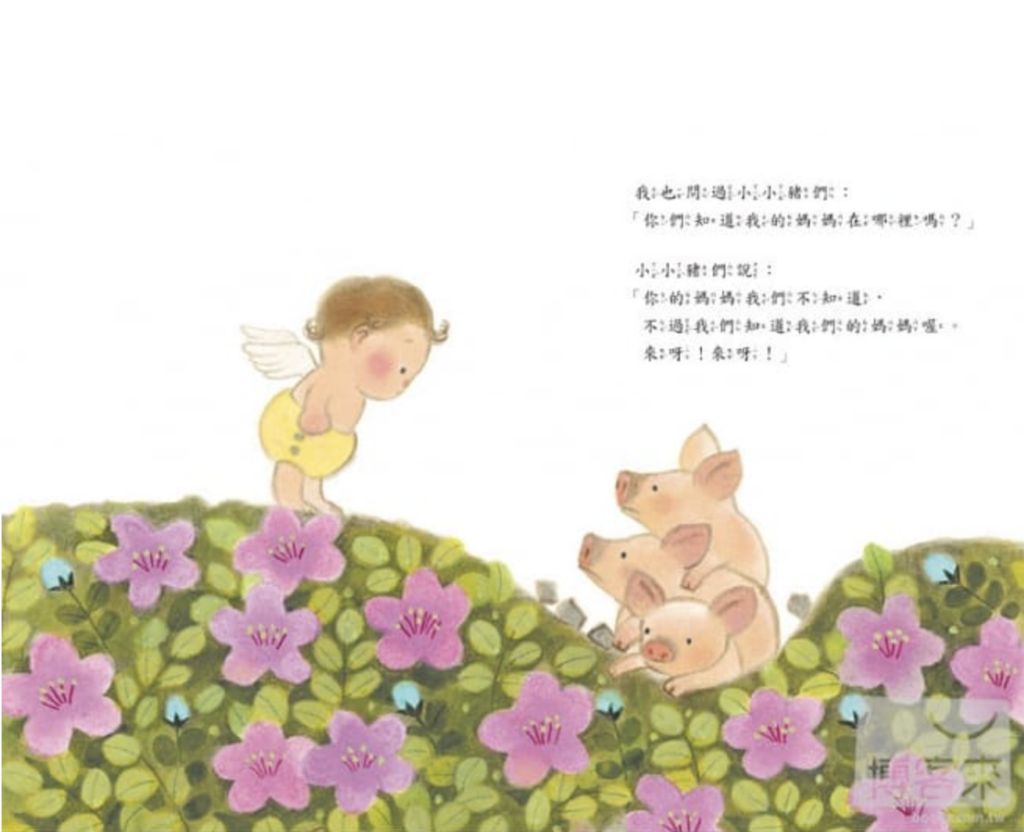 Other Resources for Preparing Big Brother Big Sister for New Sibling:
Creating a Chinese Rich Immersion Environment at Home