Playing Chinese audio Bible stories at home or on the car is one of the best ways for you and your kids to learn about God in Mandarin Chinese. I love how much easier it is to access these resources and how simple it is. All you need to do it put it on!
Not only is it an easy and free way to increase Chinese exposure for your children, it's also a great way to build your Chinese Christian vocabulary.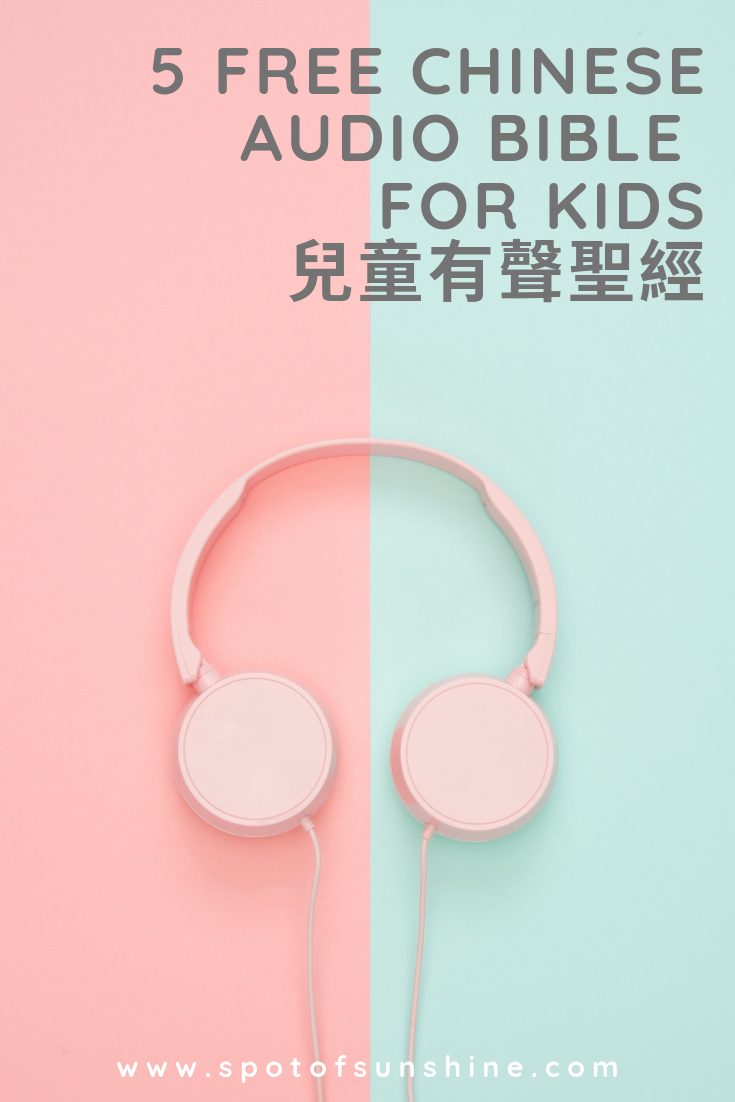 Thanks to a wonderfully resourceful mom, Cindy, in our Christian Chinese bilingual FaceBook group, I'm able to put together this list for you! If you haven't joined our group yet, be sure to click on the link above and join us!
Recently we started listening to Teacher Curry Tells Bible Stories at breakfast or in the car. I love the quality recording and the fun songs they added to the show to keep it fun and engaging for kids.
Available on most podcast streaming platforms.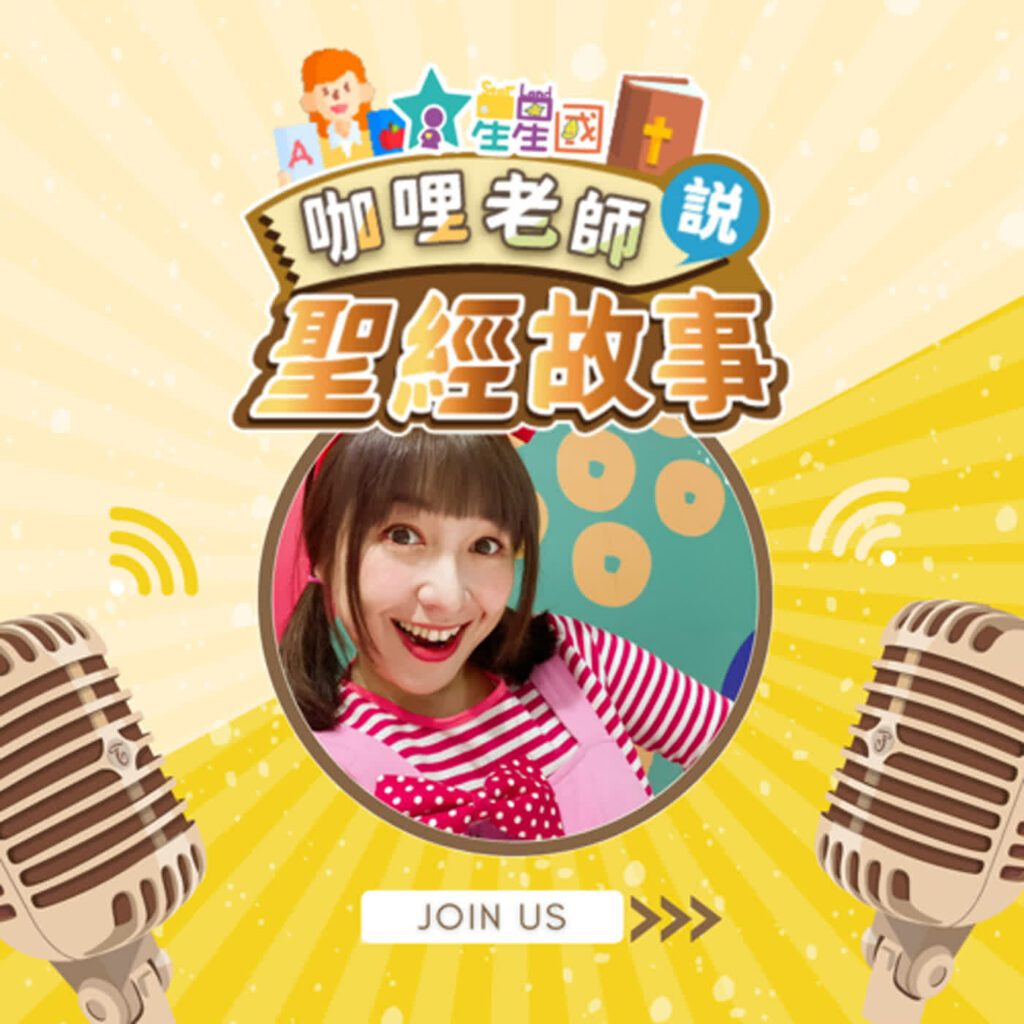 This wonderful Chinese Christian YouTube channel and app (Apple, Android) has hundreds of free Chinese audio Bible stories. This is currently our favorite Chinese audio Bible. What I LOVE about this channel is that they use colloquial Chinese to tell Bible and character building stories.
I use the app version more often. It's an easy way to have Bible stories on for my daughter while we I shop or while we're out and about. The app is pretty new so it has some glitches. Just be patient with how long it takes to upload items instead of giving in to the temptation to tap the same option again.
Many times Chinese Christian materials tend to use more challenging to understand because they use older set of vocabulary (think old English). In my opinion, it's hard for listeners to understand and as a result, God seems distant.
Therefore, I always appreciate it when ministries use every day terms to teach Christian concepts.
This channel is also updated regularly. They consistently produce quality content.
Below is a link to a playlist hundreds of their Bible stories:
They also have Chinese audio story series that teach Christian concepts and help build character.
Below is a link to their YouTube playlist for that specific channel which is called 爆米花/Bào mǐhuā/popcorn. This is also available on their app.
All these resources are also available on their website. If you enjoy their content, be sure to consider giving to their efforts.
This YouTube channel has videos where a woman reads through chapters in the Bible (和合本 CUV) in a soothing voice with peaceful music in the background. She reads in a pace that makes it easy to understand.
Each episode begins with a brief introduction and background on the Scripture verses being read and ends with a prayer or encouraging word. They have playlists on their YouTube channel organized by books of the Bible they go through.
I like to listen to this while I'm getting ready in the morning or doing chores. Other moms have used it to read the Bible with their kids.
小朋友聽聖經 Bible for Kids
Wonderful bilingual Bible story podcast from a church in Taiwan.
It's available on Google Play, Spotify and Apple Podcast.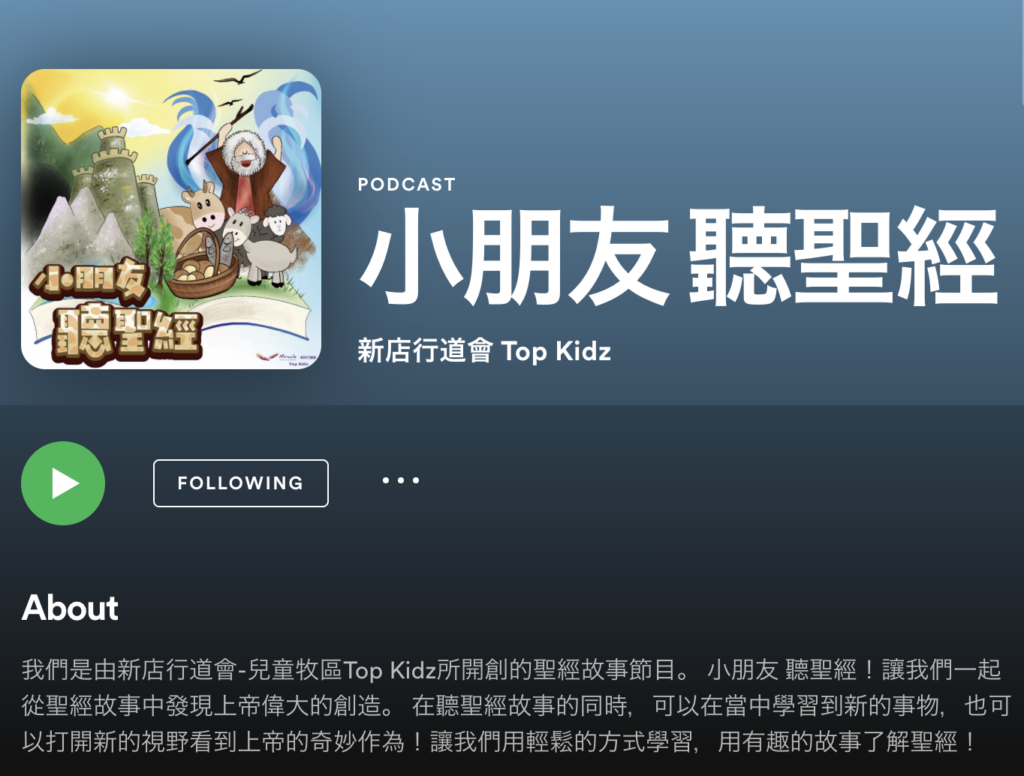 In this free audio Bible series, animals in the forest take the main characters Dodo and Yaya through a Bible story.
Each story ends with a song and a verse.
There are ten albums available for download or streaming. My daughter loved to listen to these when she was 5-6 years old. I would upload them to her reading pen so she can listen to these on the car, subway or on the plane.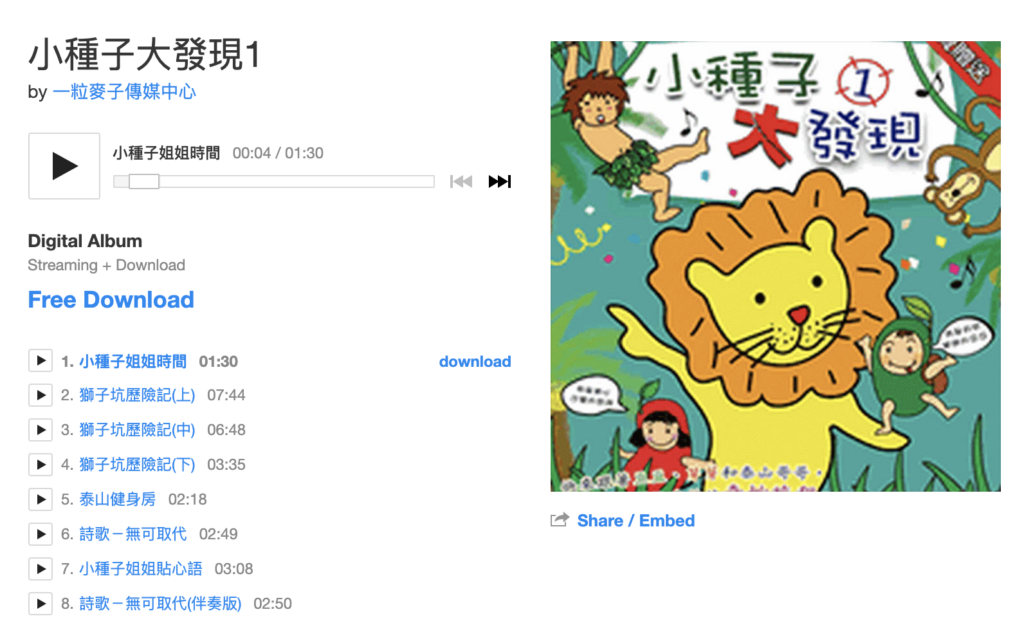 This show records Taiwanese children read Bible verses with Chinese traditional characters and zhuyin displayed on the screen. It's a great resource for parents wanting to expose children to Bible verses in Mandarin.
They actively update with new Scripture readings from both the Old and New Testament.
Kids Read Bible is a wonderful podcast designed for ages 5-7 years old. Their goal is to encourage kids to read the Bible in Chinese.
They also provide free printable coloring pages which includes the verses that are read in Chinese, pictures to color and discussion questions.
I love how the printable also has one main verse in a bigger font for kids to either color or write.
Each episode is about seven minutes which begins with Scripture reading, discussion and closes with a prayer.
This would be a great way to do a Bible study as a family.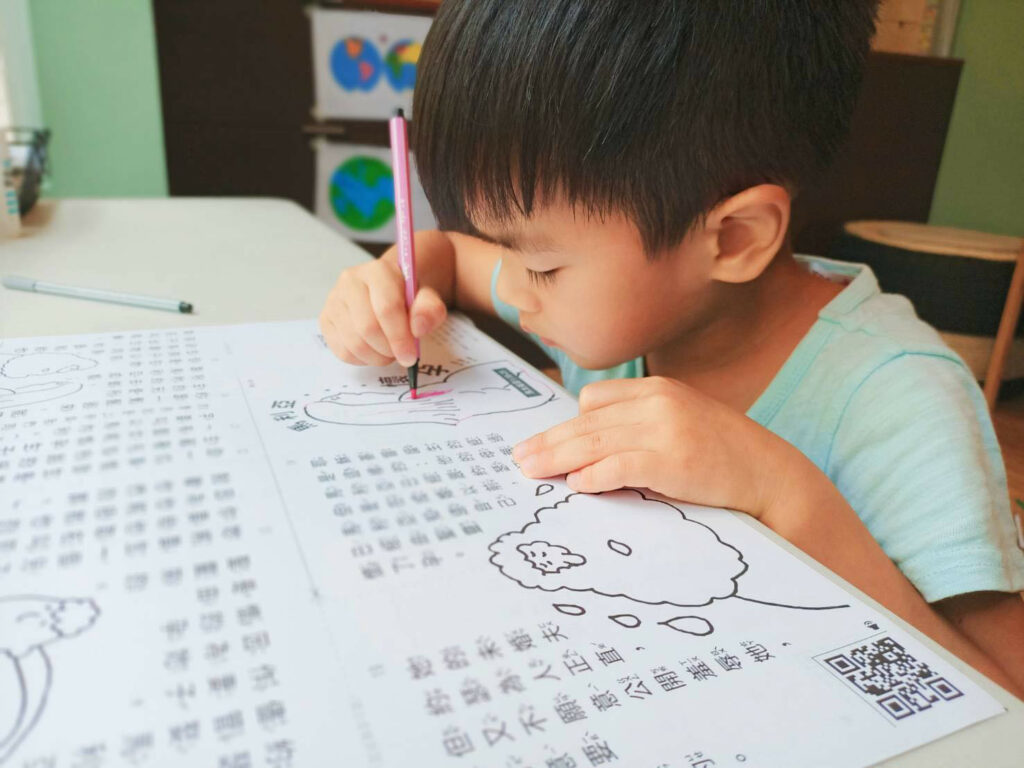 This is a free interactive Bible App for kids from the creators of the popular Bible reading App, YouVersion.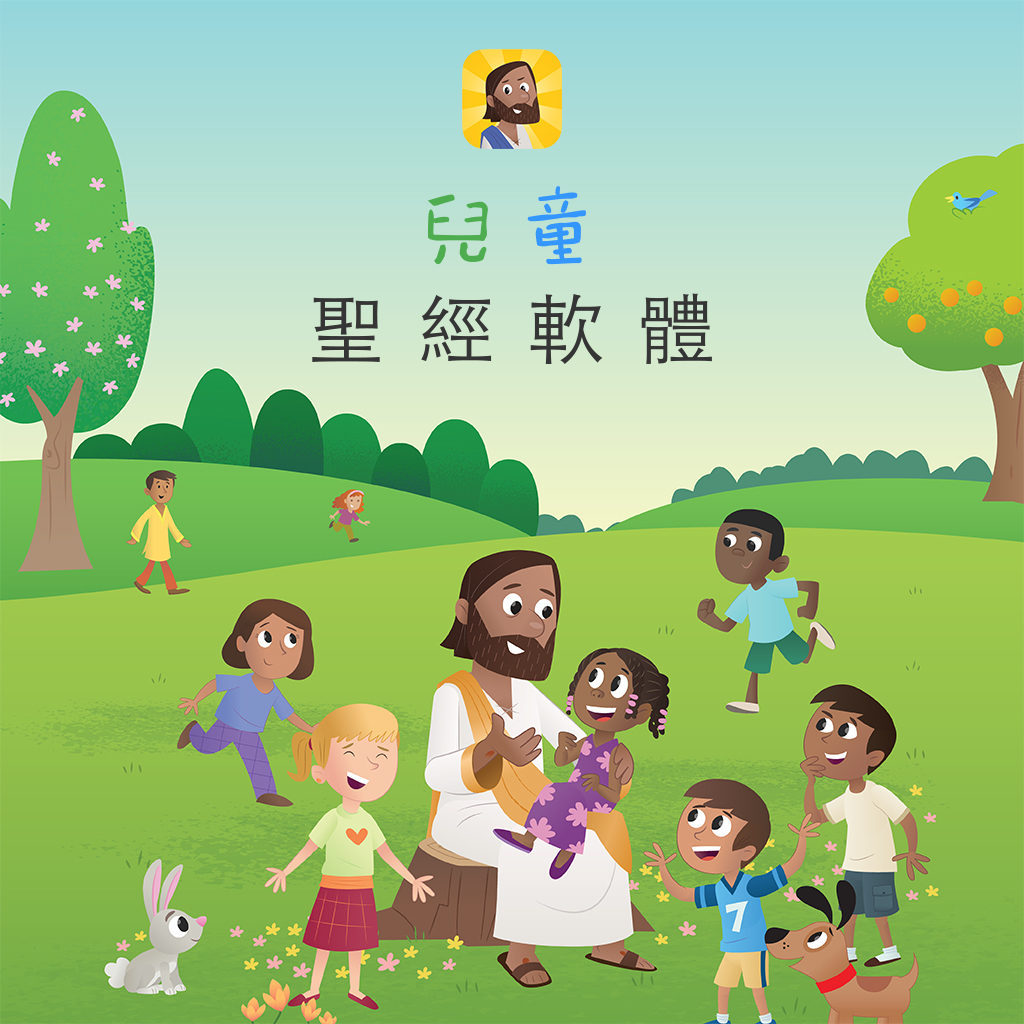 Kids can listen to Bible stories and play interactive games on this free app. It comes with multiple language options including traditional and simplified Chinese and Cantonese as well!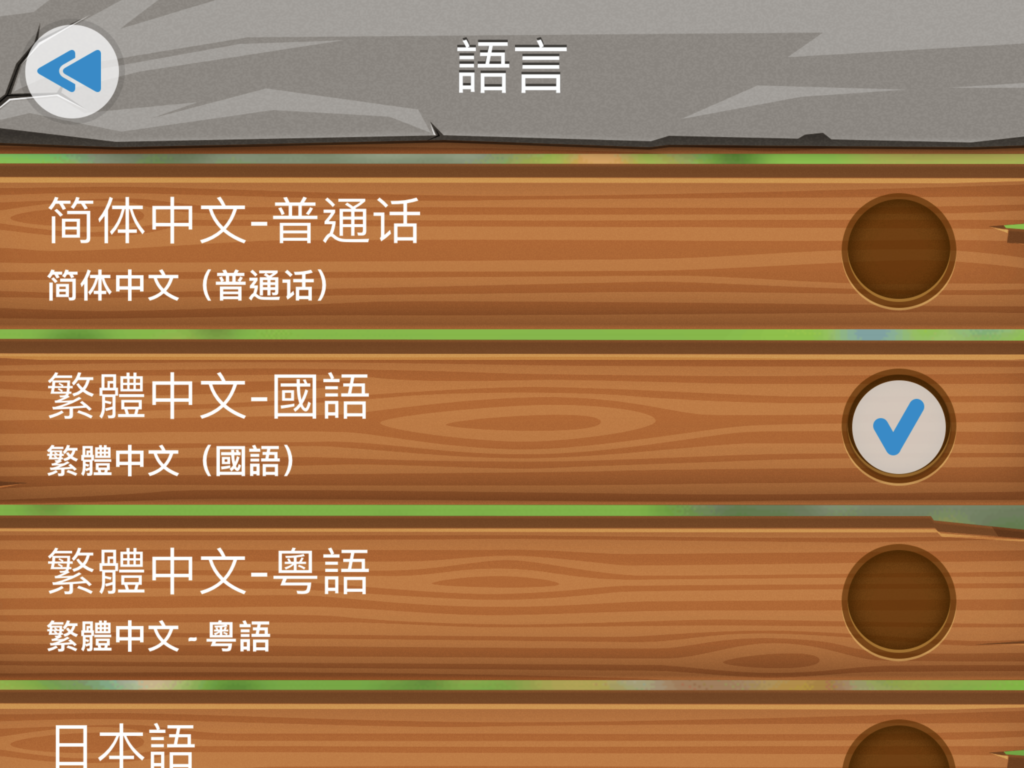 This ministry produces many audio Bible series one of which is a wonderful children's Chinese audio Bible. It's one of the rare audio Bibles for kids that's suitable for younger listeners (toddler – kindergarten).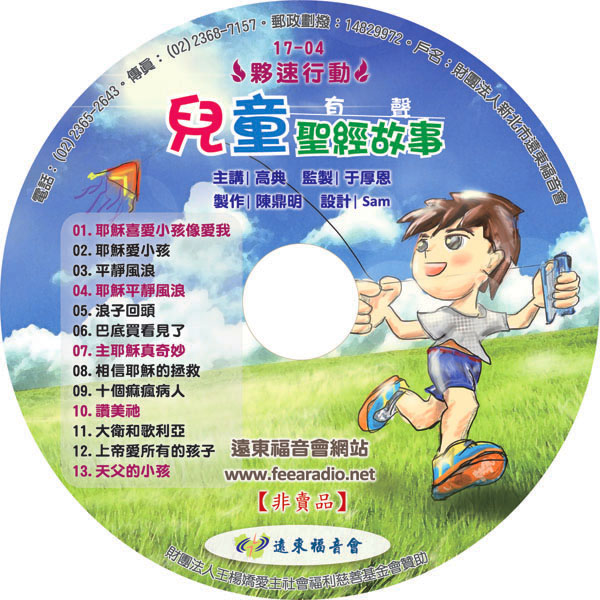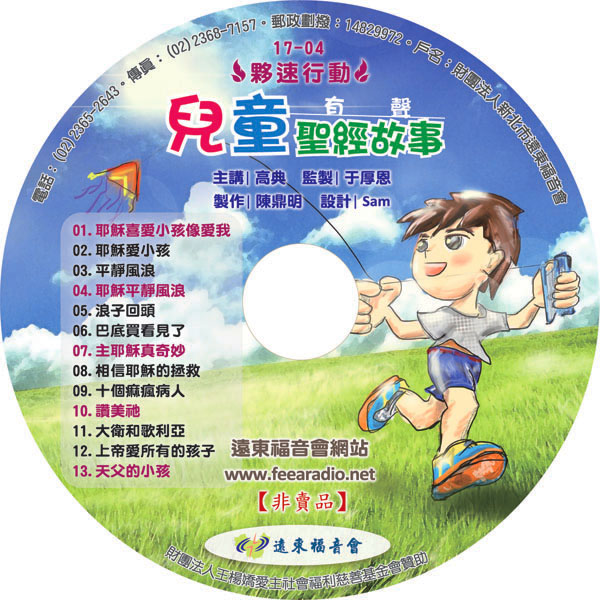 The Bible stories are available for listening and for download on their site I've linked.
This set of Chinese audio stories are from the Taiwanese Presbyterian Church Association. This is an inspiring collection of stories of foreign missionaries who traveled to Taiwan to share the Gospel.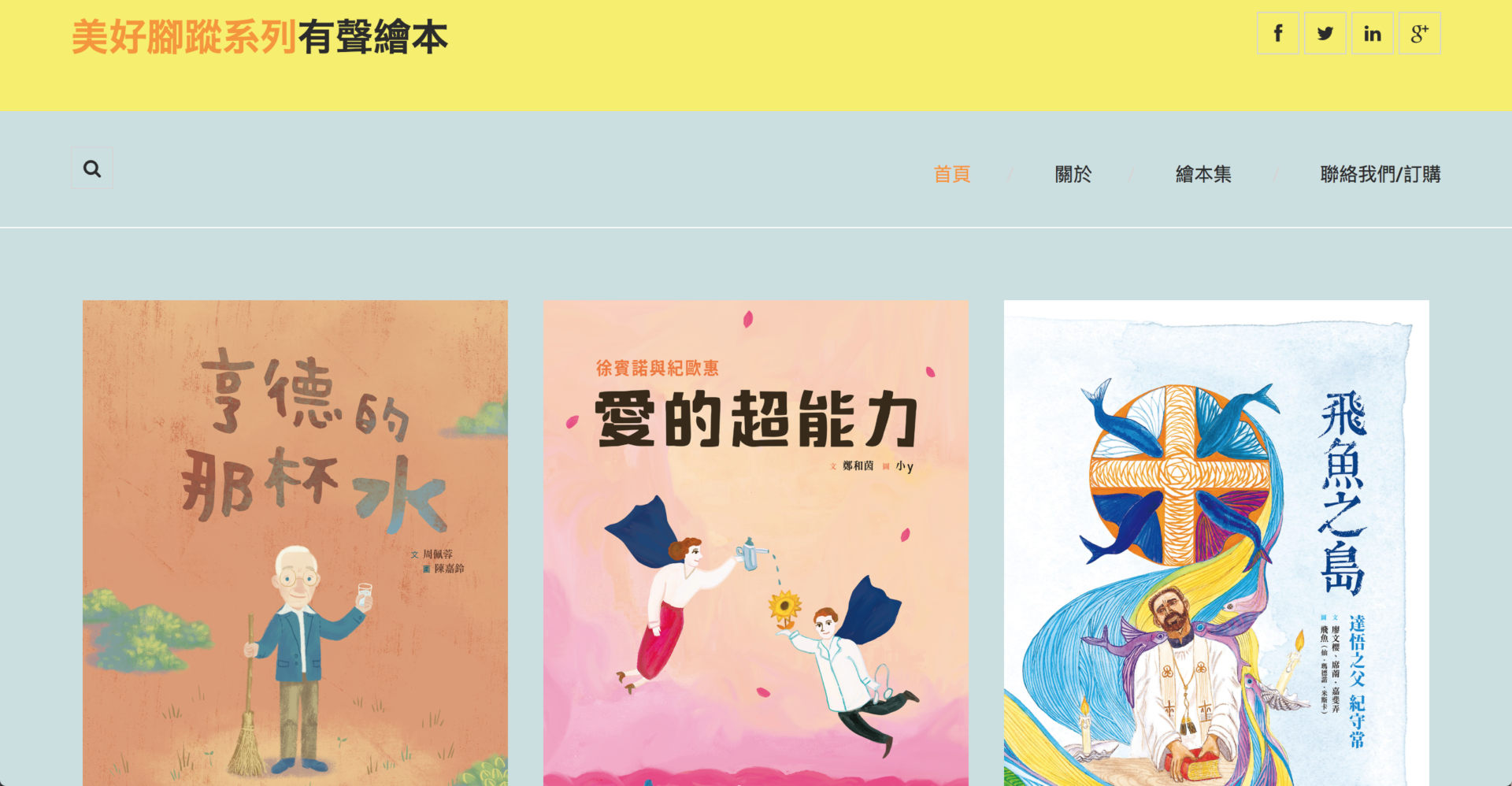 Each story comes with audio in Mandarin, Taiwanese and English. Chinese and English texts of each story plus a parent-child travel (親子旅遊) map is included as well. These maps takes you to the location of where the missionary served in Taiwan. If you travel to Taiwan, this would be a fun way to explore the island's Christian history.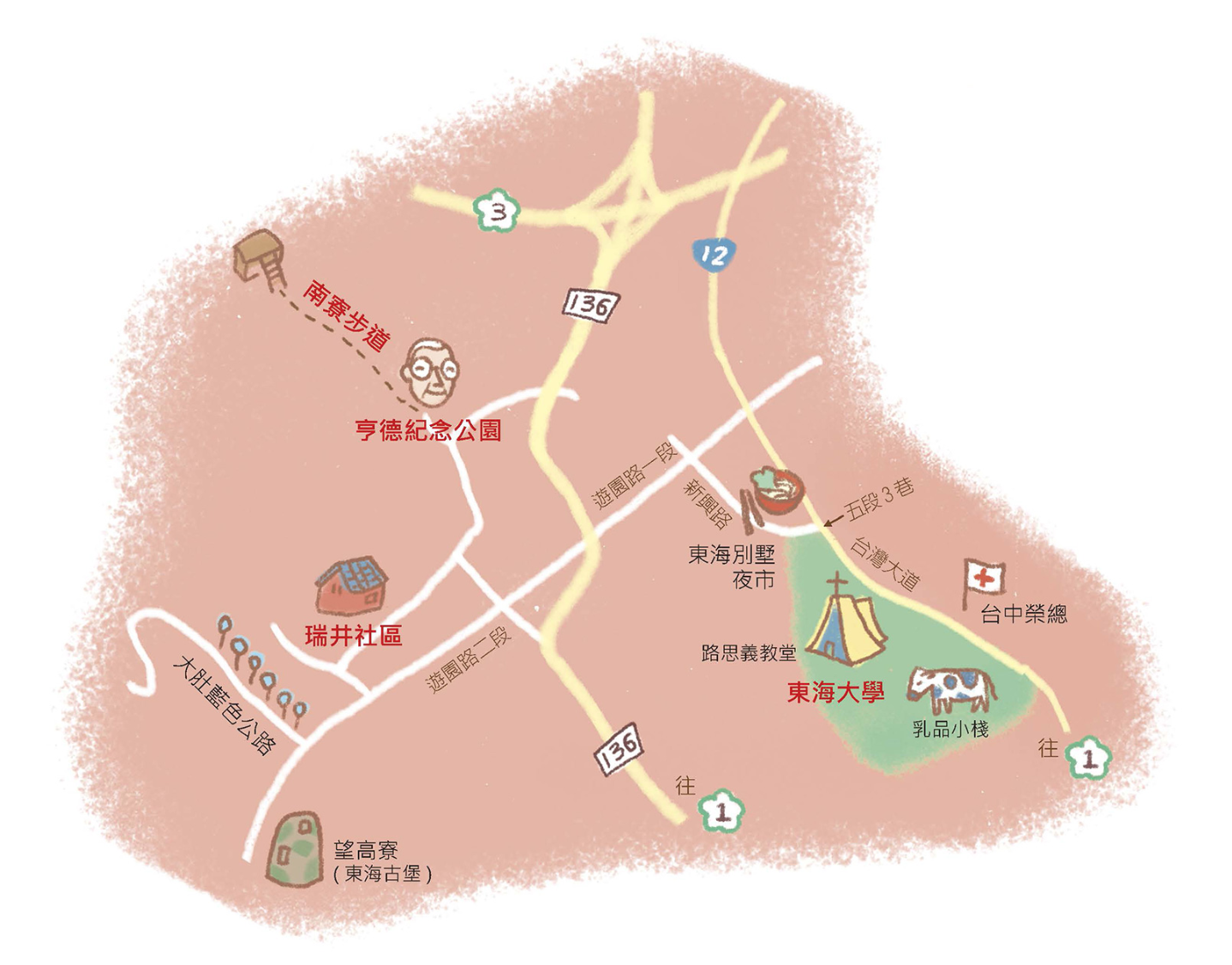 For Cantonese speakers, this is a wonderful site full of audio stories, Bible stories and other wonderful resources to teach your kids about God.
Although the majority of the resources in the site are in Cantonese, there are some available in Mandarin as well.
Their five minute audio stories are on topics like forgiveness, you are God's creation and also stories from the Bible.
To access all the resources that's available, you'll need to register which is free.
What About You?
I hope these resources help equip you to not only teach your kids about God's love and truth, but also encourage your heart as well! Remember, our Heavenly Father loves to make Himself known to His beloved children. You are not alone trying to teach them about His wonders. He is with you.
If you find more Chinese audio Bible resources, please share with me below!
More Chinese Christian Resources
More Resources to Help You Have Fun Teaching Your Kids Chinese!
Don't Do It Alone!
For more support and ideas from likeminded Christian parents, please join us at Christian Parents Raising Bilingual Children in English & Chinese.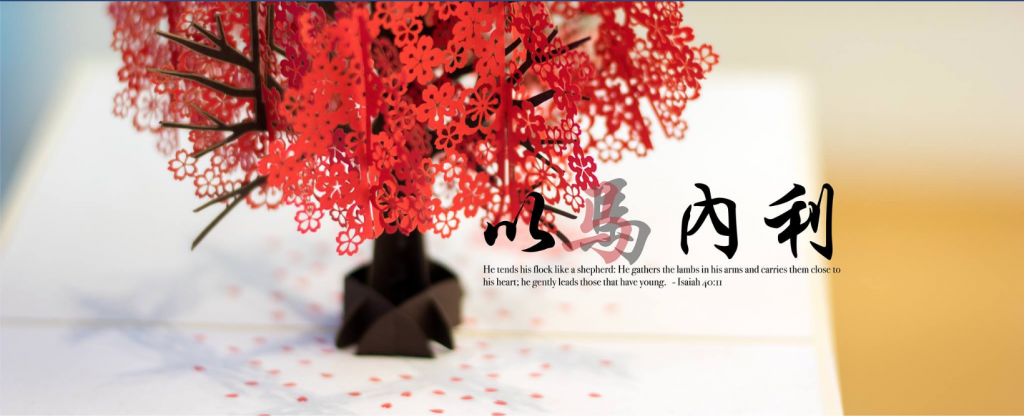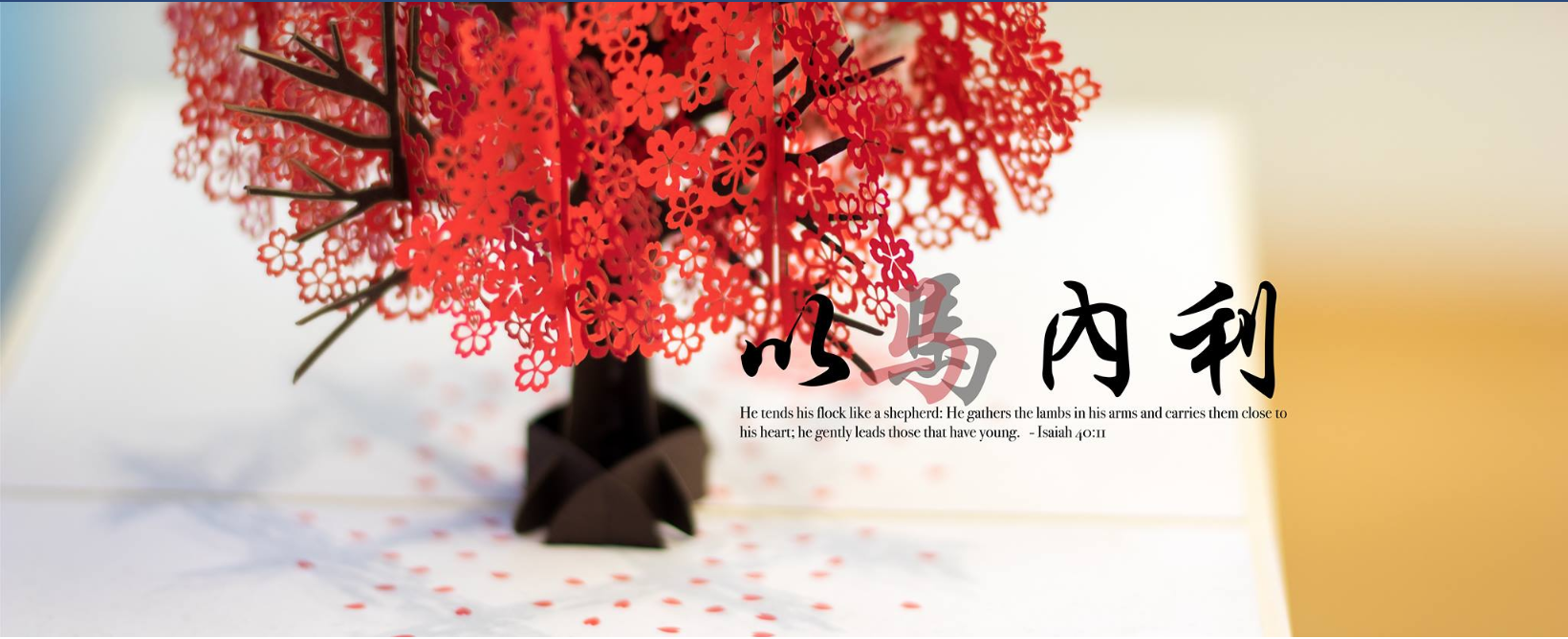 Other great FaceBook groups for parents raising bilingual kids:
Follow me on my FaceBook Page & my Instagram accounts where I share fun Chinese activities (@spotofsunshineChinese) we're doing and encouragement for your heart rooted in Christ (@spotofsunshine).