Chinese Superbook episodes are free online and on their app! This resource is wonderful because Christian Chinese shows for kids are hard to find.
Besides Chinese Christian books, audio Bibles and kids worship albums, we try to incorporate Christian cartoons too. But it's been difficult to find quality ones that are age appropriate.
When we were in Taiwan recently, I noticed that even Christian bookstores are carrying less and less DVDs of Christian cartoons. Most had to be ordered online and are pretty dated. That's why when I came across these free Chinese Superbook episodes I was SUPER EXCITED to share the news with you all!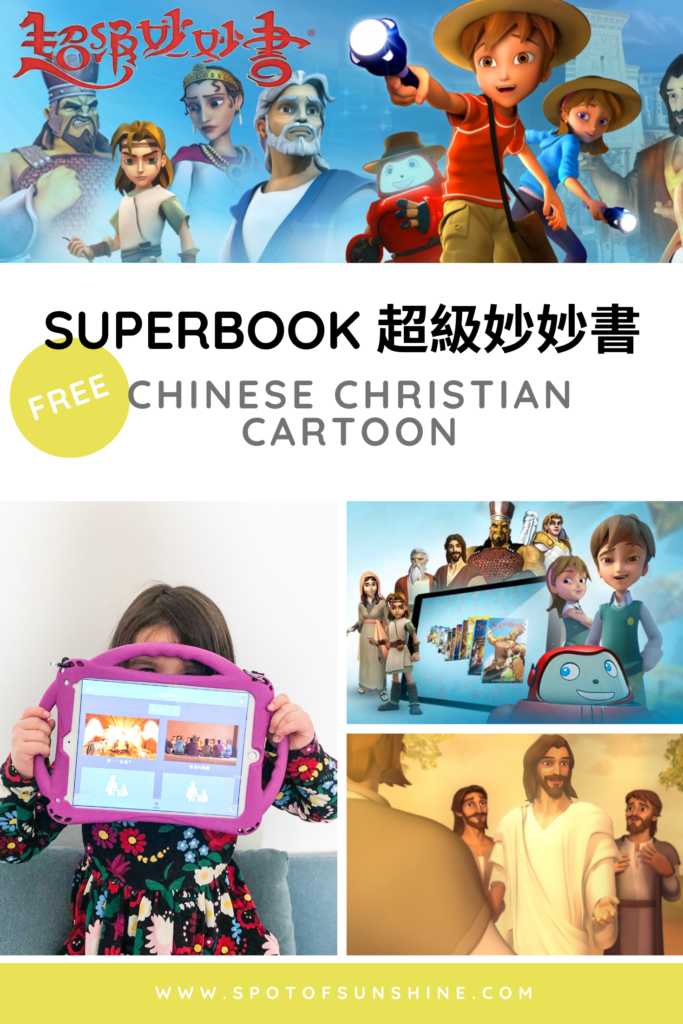 Superbook has been putting out quality content since the 80s. Many kids are already familiar with them and have watched these at Sunday school. Perhaps even some of you grew up watching their cartoons.
From all the Chinese Christian cartoons I've seen so far, Superbook is the one that's produced in higher quality. I really appreciate the effort the production team puts into making the Bible palatable and interesting for children.
My daughter who is four years old now really enjoys some of their episodes that are age appropriate for her.
Languages Superbook Available In
I was so happy to discover that Superbook's shows are available in both Mandarin and Cantonese! All you need to do to access these Chinese Superbook episodes for free is to download the app or visit their website.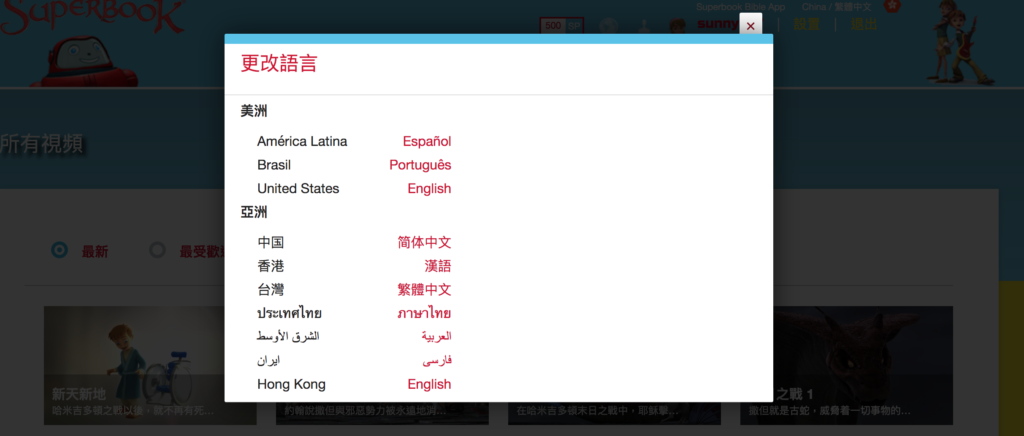 Once you're on their site, go to the upper right hand corner to select the language of your choice. For Chinese there's 中國/China simplified, 台灣/Taiwan traditional and 香港/Hong Kong Cantonese to choose from.
For the app, go into settings then select Mandarin in the drop down menu.
These Chinese Superbook episodes are also available on GoodTV's website, Taiwan's Christian channel. Only Mandarin with traditional Chinese subtitles is available through the GoodTV site.
For those learning other languages in addition to Chinese, there are many other languages options on Superbook's site and app including: Spanish, French, Arabic, Portuguese, just to name a few.
How to Access these Free Chinese Superbook Episodes
Although the app is easier to navigate than the site, Cantonese and Mandarin with traditional Chinese is only available on the website so far. But don't worry, it seems like they've been working on updating the app so I wouldn't be surprised if it's available on the app soon.
Currently, users can only choose simplified Chinese for Mandarin in the app.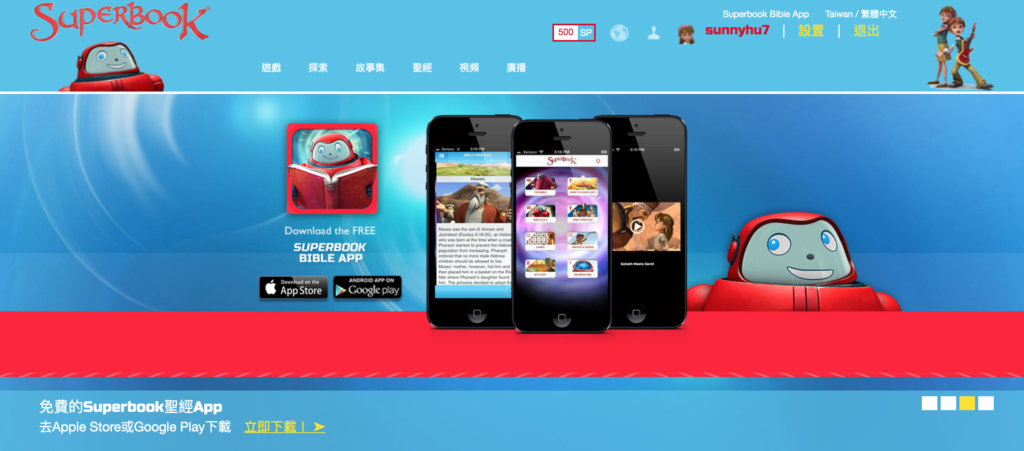 Both the site and app have games and other resources for kids to have fun getting familiar with Bible characters. Some of the resources are available in Chinese and some only in English.
The English version of Superbook has four seasons but currently only one season is available to watch for free in Chinese. I wouldn't be surprised if they add more in the coming months.
Recommended Age for Chinese SuperBook
After watching a few of these shows, I would say they're more appropriate for grade school aged children. Some of the content can be a bit intense for younger kids.
Once you register your child, the app version does limit the episodes to the ones that are age appropriate for the child registered. If your kids would like to watch other episodes, parents need to help kids gain access to these.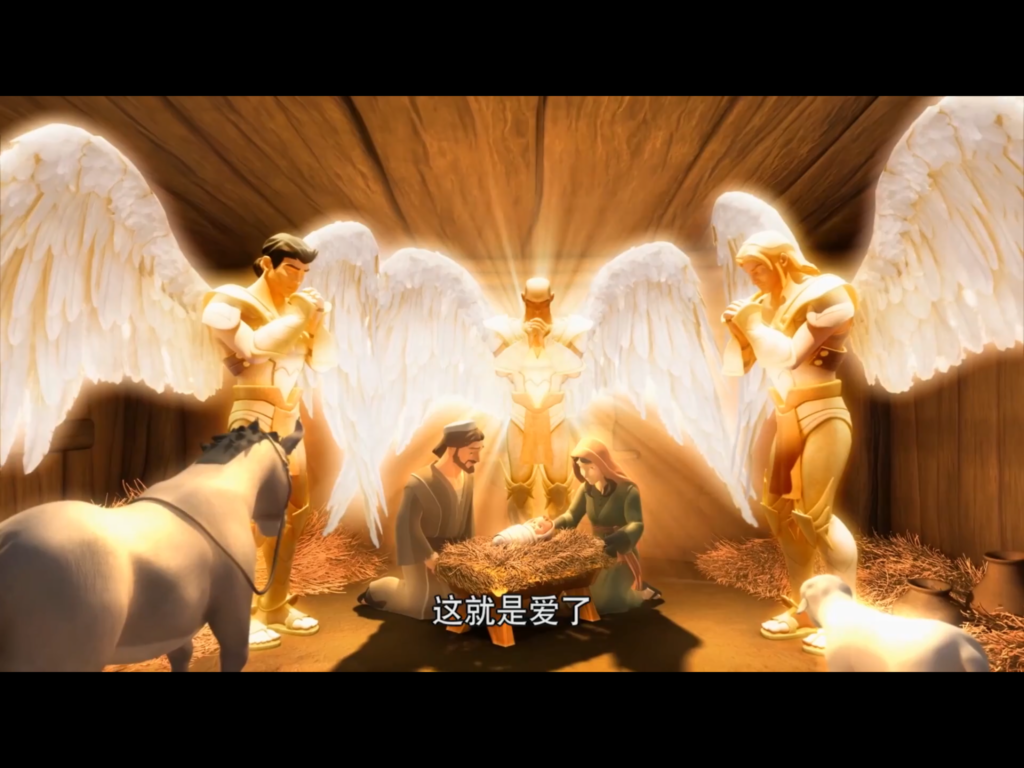 I really appreciate this feature because in my opinion, kids need a gradual introduction to the Bible and different aspects of God.
Here's a really helpful guide published by Children's Equipping Center at the International House of Prayer to get more information on what aspects of God and the Bible are age appropriate for kids.
To get access to their guide, once you get onto the web page, scroll down and click on "Age Group Characteristics" under Leadership Development.
Other Chinese Christian Resources We Love
Don't Do It Alone!
For more support from likeminded parents, please join us at Christian Parents Raising Bilingual Children in English & Chinese.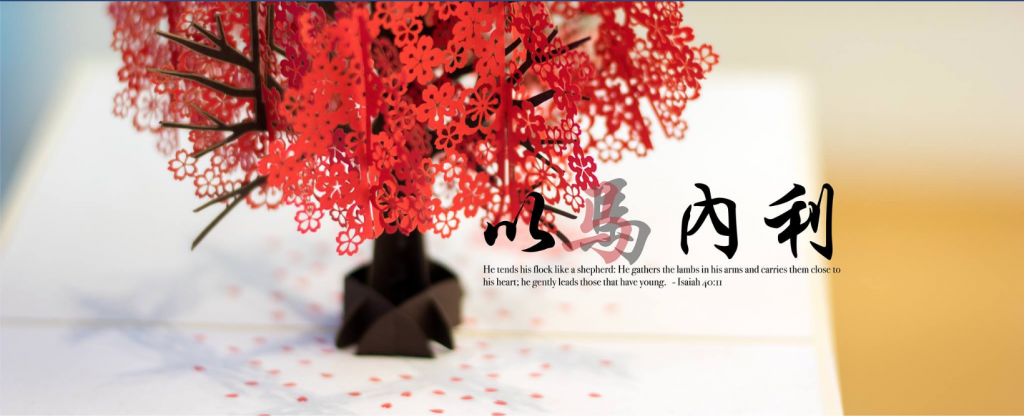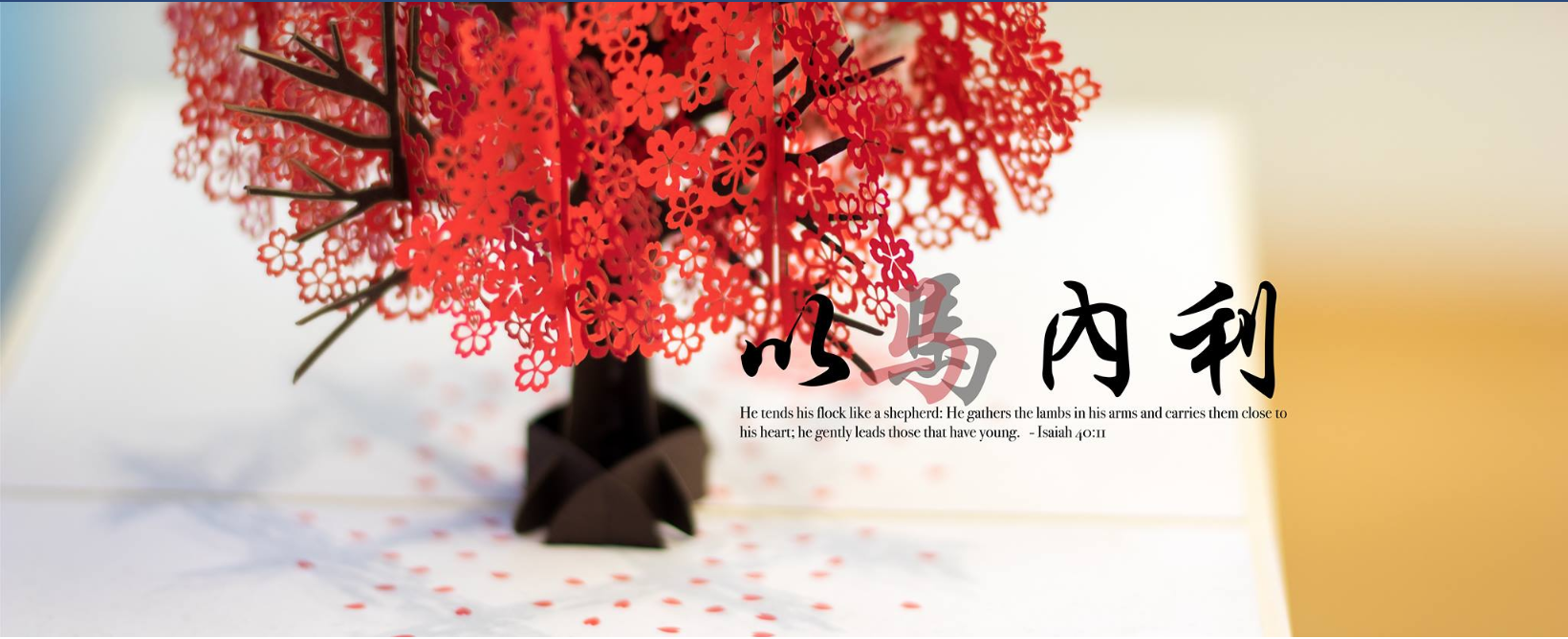 Other great FaceBook groups for parents raising bilingual kids:
Follow me on my FaceBook Page & my Instagram accounts where I share fun Chinese activities (@spotofsunshineChinese) we're doing and encouragement for your heart rooted in Christ (@spotofsunshine).