Chinese New Year craft and activities is a wonderful way to celebrate this major holiday in the east.
Growing up in Taiwan Chinese New Year was the highlight of the year. I have fond memories of gathering with my relatives at my grandparents house. Drooling as I watch my grandma, mom and aunts prepare the delicious dishes. And of course, my favorite, getting Chinese New Year red envelopes!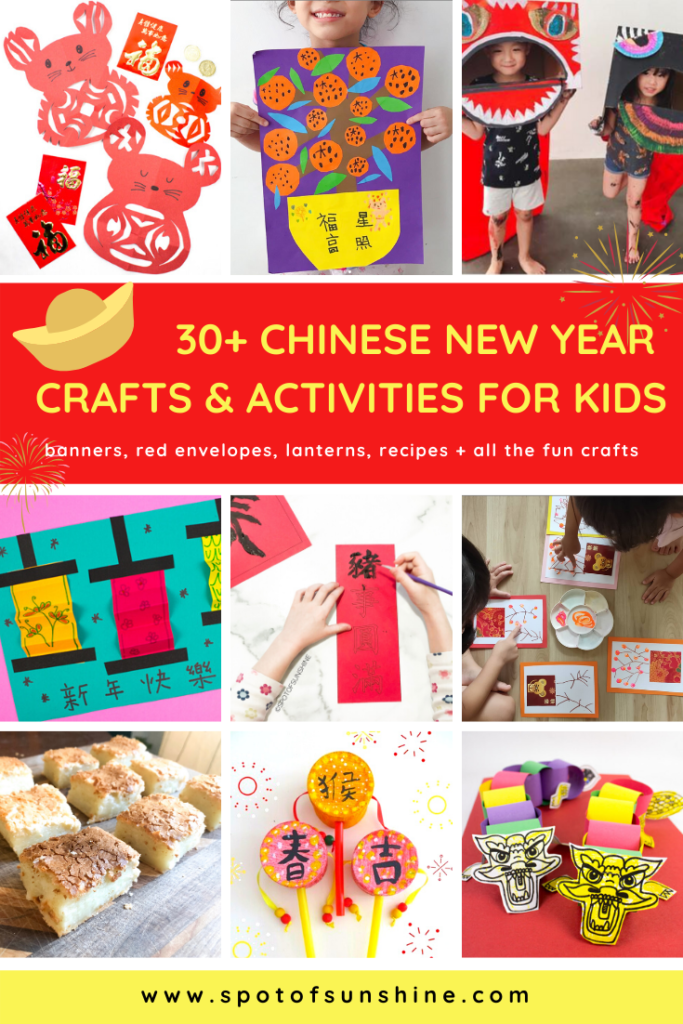 Below are 20+ super fun activities and crafts for you and your little ones to have fun celebrating and learning about Chinese New Year. These are also fun to do in classrooms if you have the chance to share the holiday with your children's classmates.
For more information on Chinese New Year, check out these fun videos on Chinese New Year.
Use my Chinese New Year bingo printable to track the fun crafts you've done with your kids to celebrate!
Go to my printables page to get this printable. If you haven't signed up for access to my printables and helpful Chinese learning tips, then click here to register.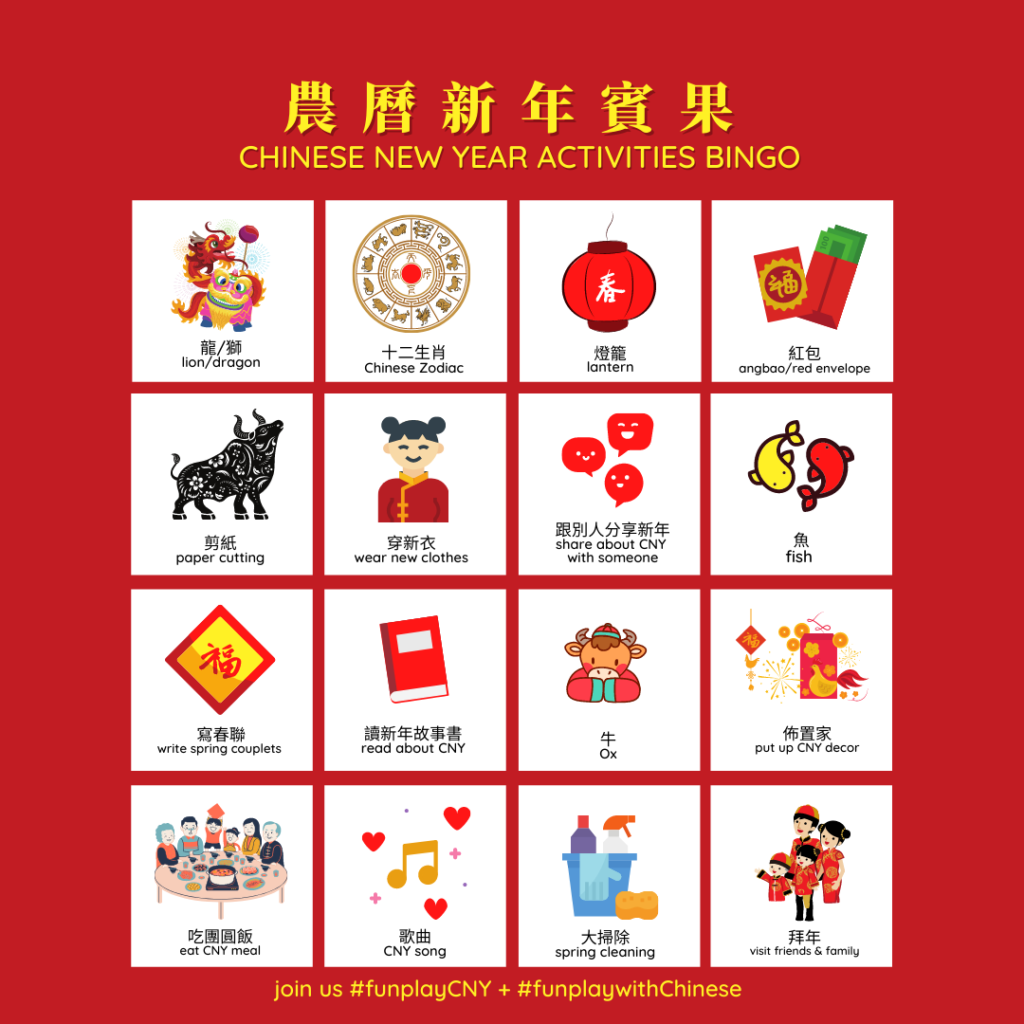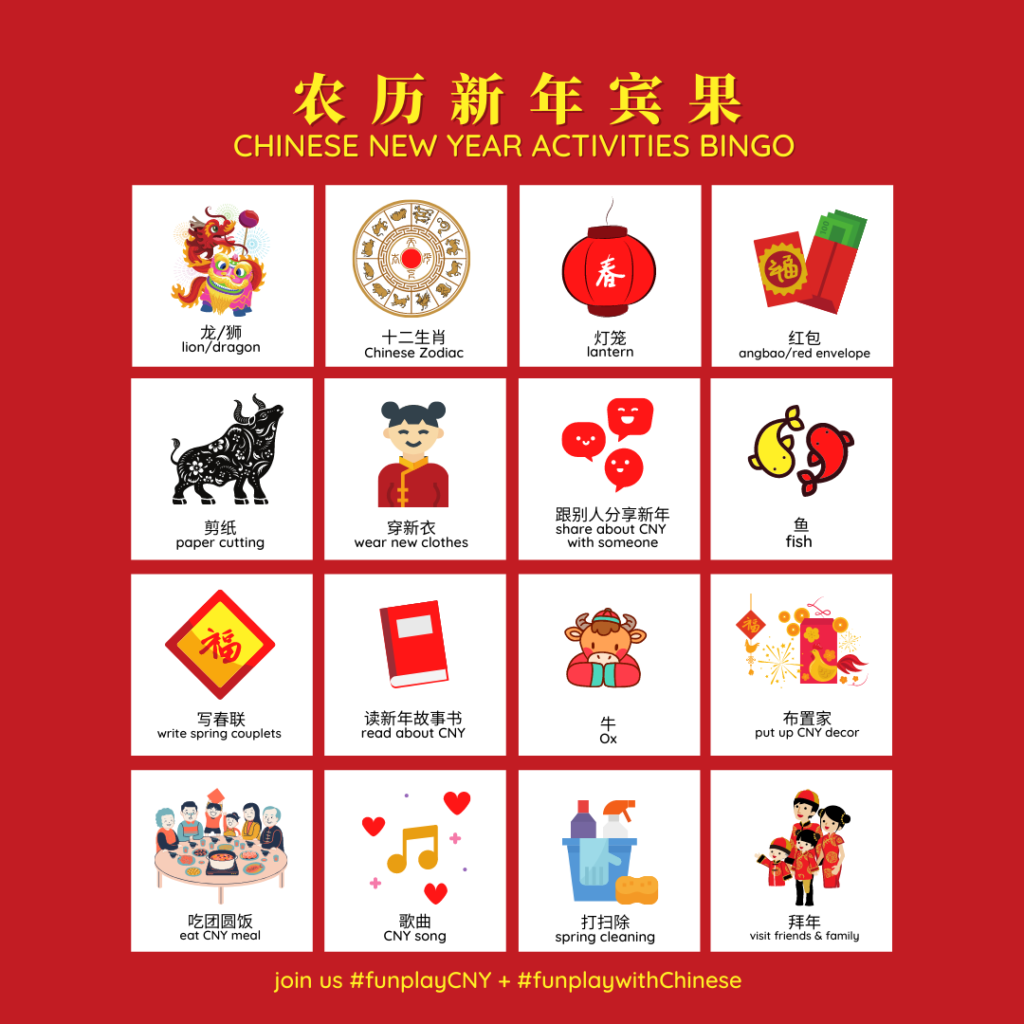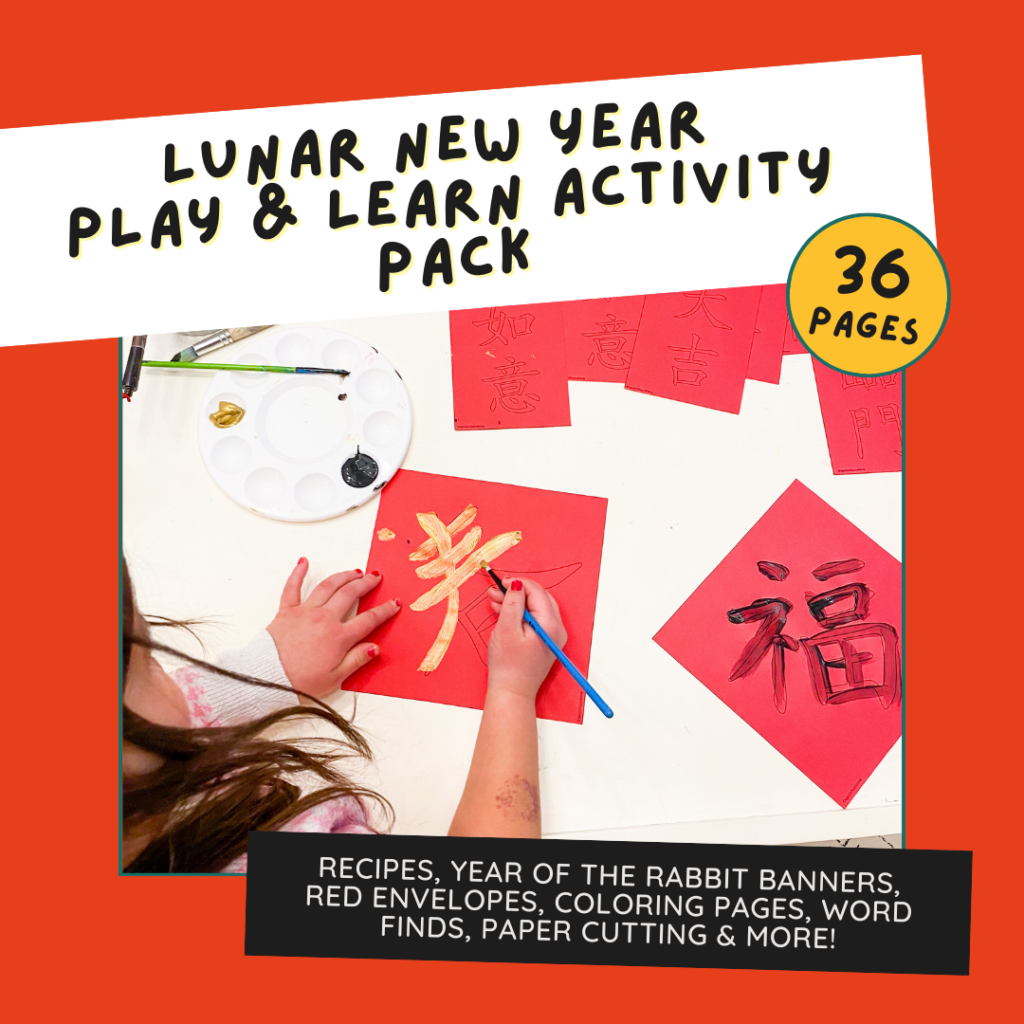 Scroll through to find the right craft and activity for you or use the helpful menu below to find the perfect Chinese New Year craft:
This was a fun Chinese New Year craft we did last year and will most definitely repeat. Both my daughter and student had a lot of fun creating these!
Not only is this a fun craft, but it's also a great way to expose kids to Chinese calligraphy not to mention have fun practice writing Chinese.
Hang them up around your home or around door frames to increase exposure to Chinese and to create a festive atmosphere at home!
I included versions in traditional and simplified. Included are also Christian versions.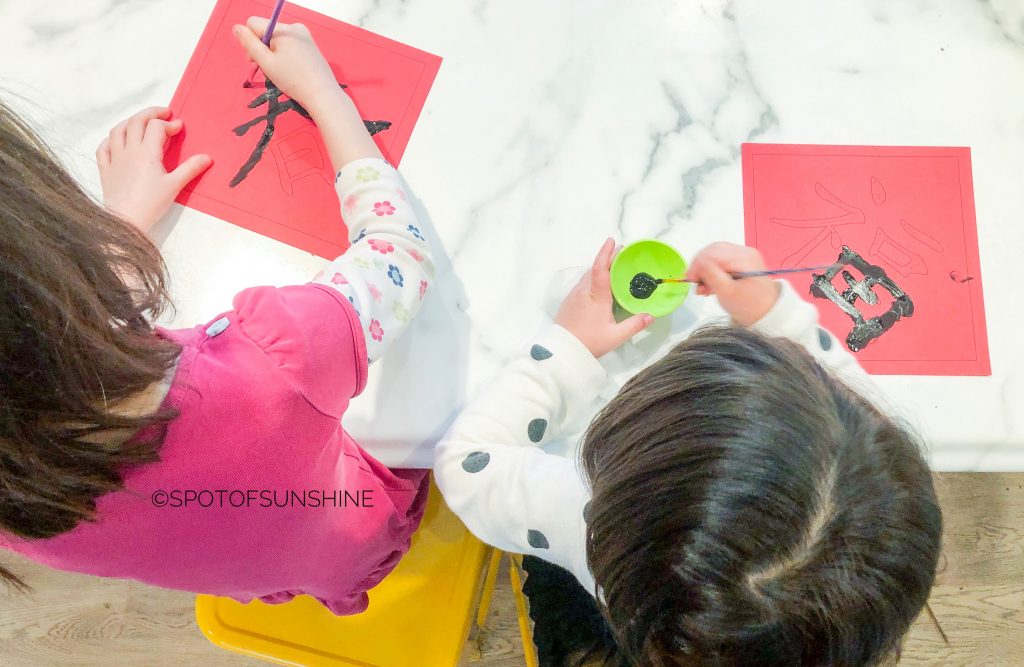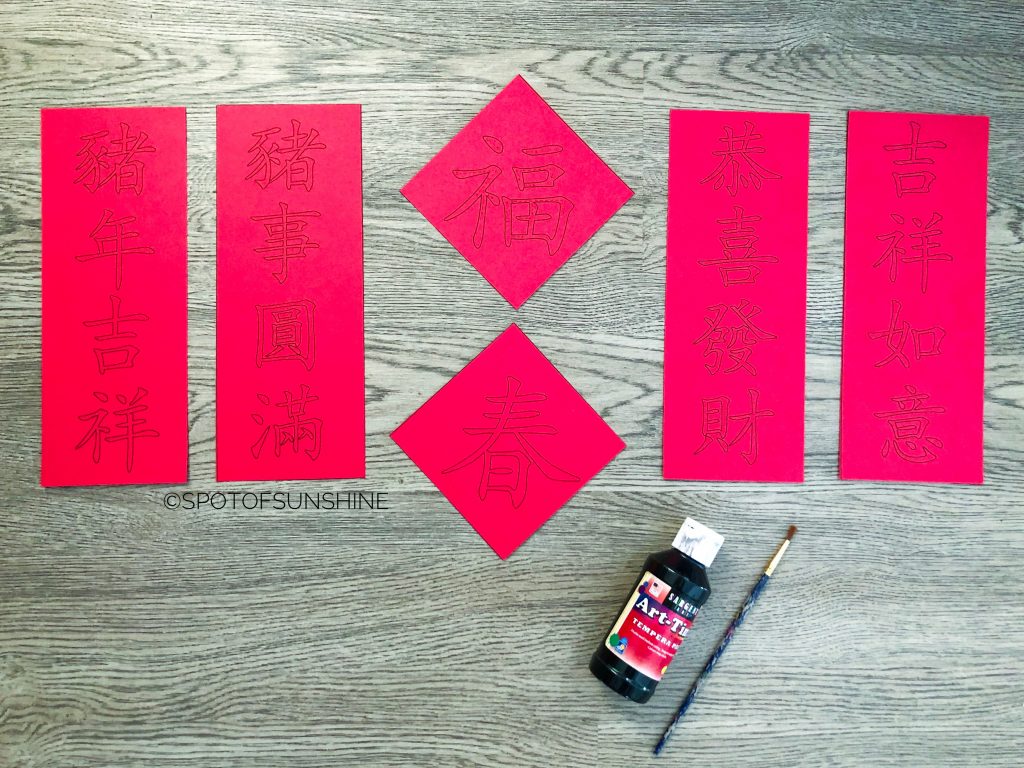 Scroll to the bottom of this post to find out how to get access my free printable banners.
I love these beautiful pieces from Messy Art Space! Don't the tangerines look adorable against the colorful background?
Tangerines or 柑橘 (gānjú) are popular gifts and decorations for Chinese New Year. Not only do their vibrant colors symbolize good fortune, but the Chinese characters for these items are homophones (different character but similar sounds) for gold and luck.
These would be fun to create and hang up around the house for Chinese New Year celebrations.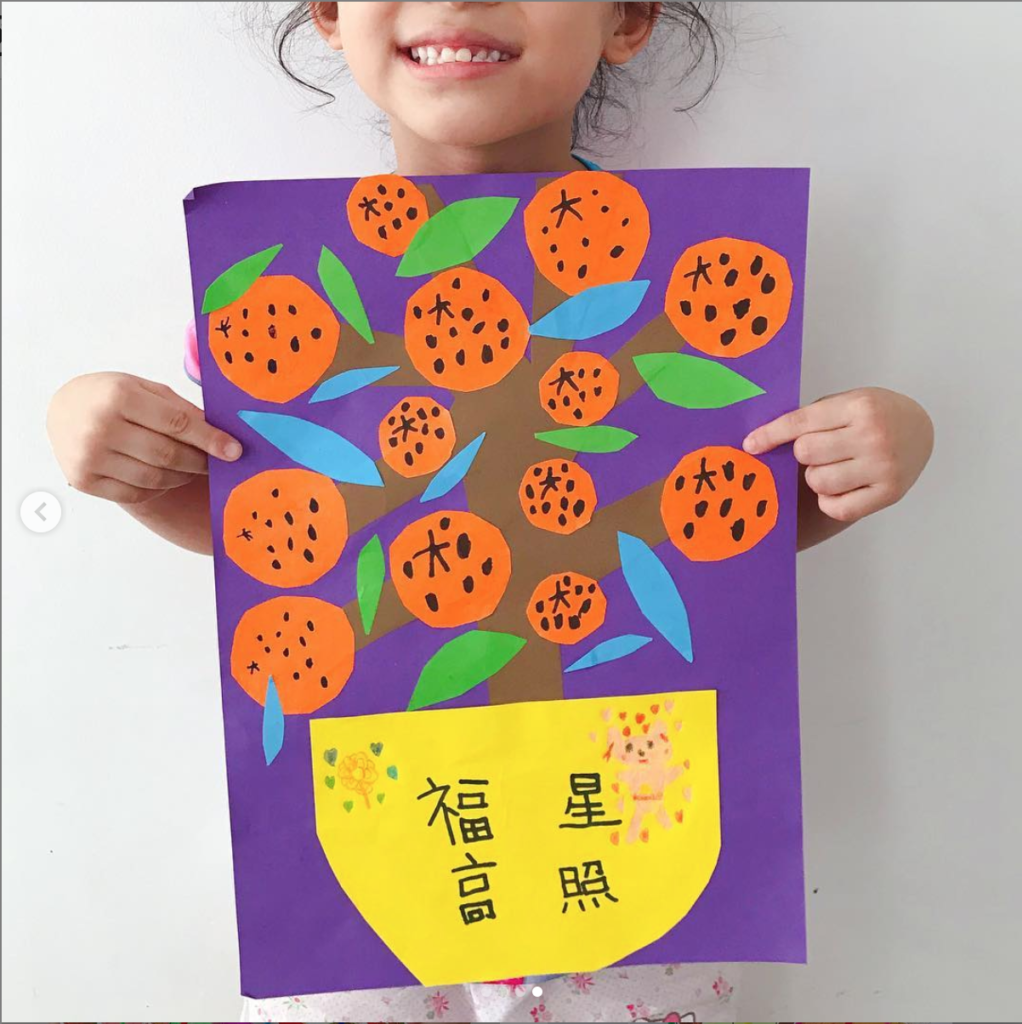 During Chinese New Year (and other Chinese holidays) lanterns are hung up to signify prosperity. Here are some simple yet adorable lanterns from Pink Stripey Socks, one of my favorite kids craft bloggers!
Be sure to check out her blog for more fun crafts!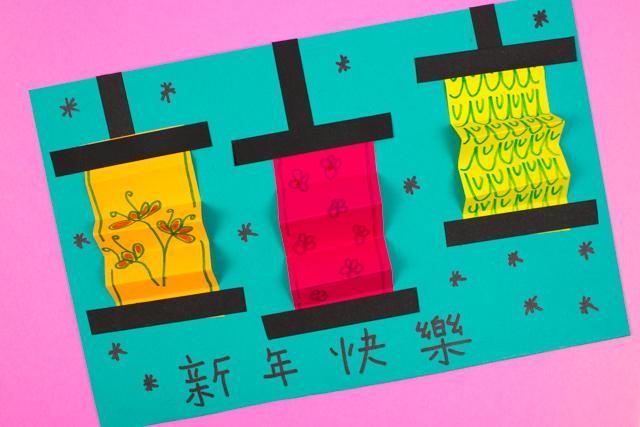 These red envelope lanterns from Mama Baby Mandarin are adorable and easy to make!
Be sure to check out her blog for great Chinese resources for your kiddos!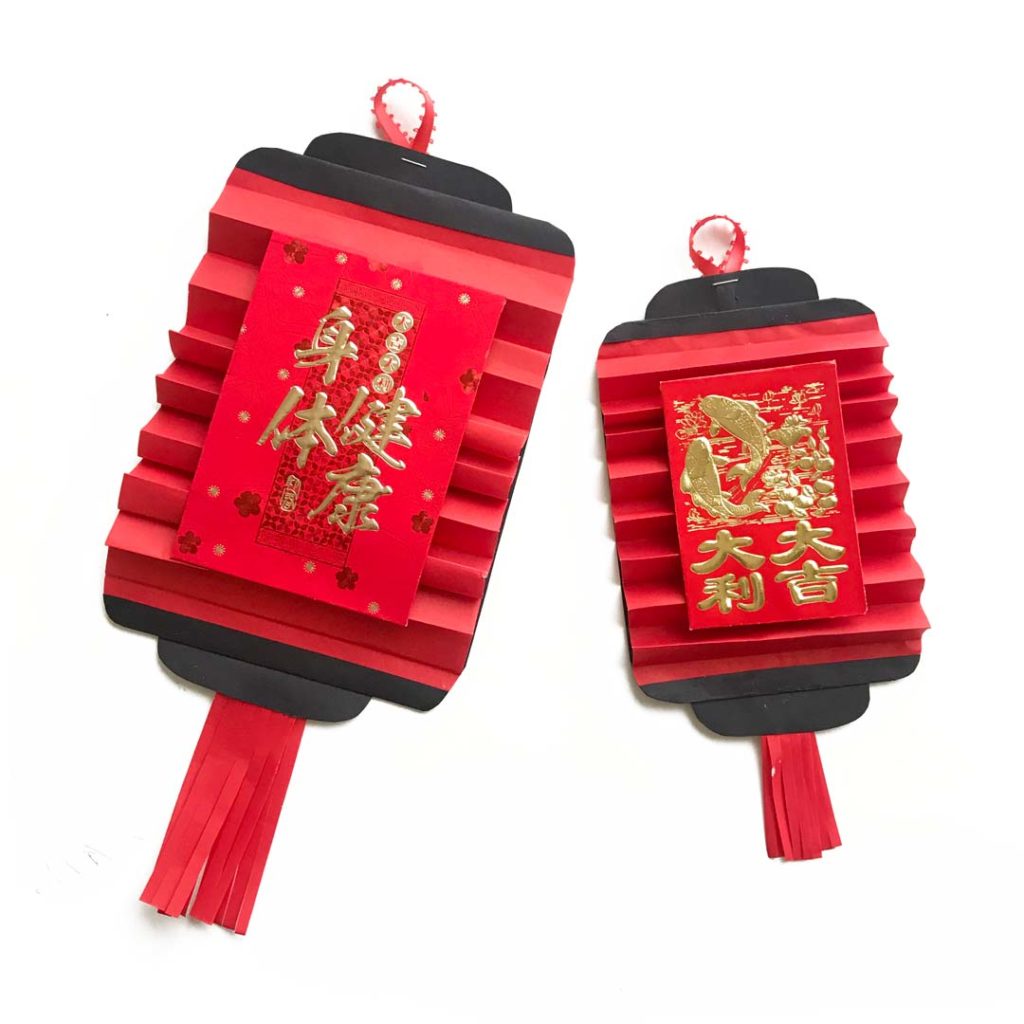 Here's another type of lanterns kids can have fun putting together from Fortune Cookie Mom.
Fortune Cookie Mom also has tons of wonderful Chinese learning printables for purchase on her site.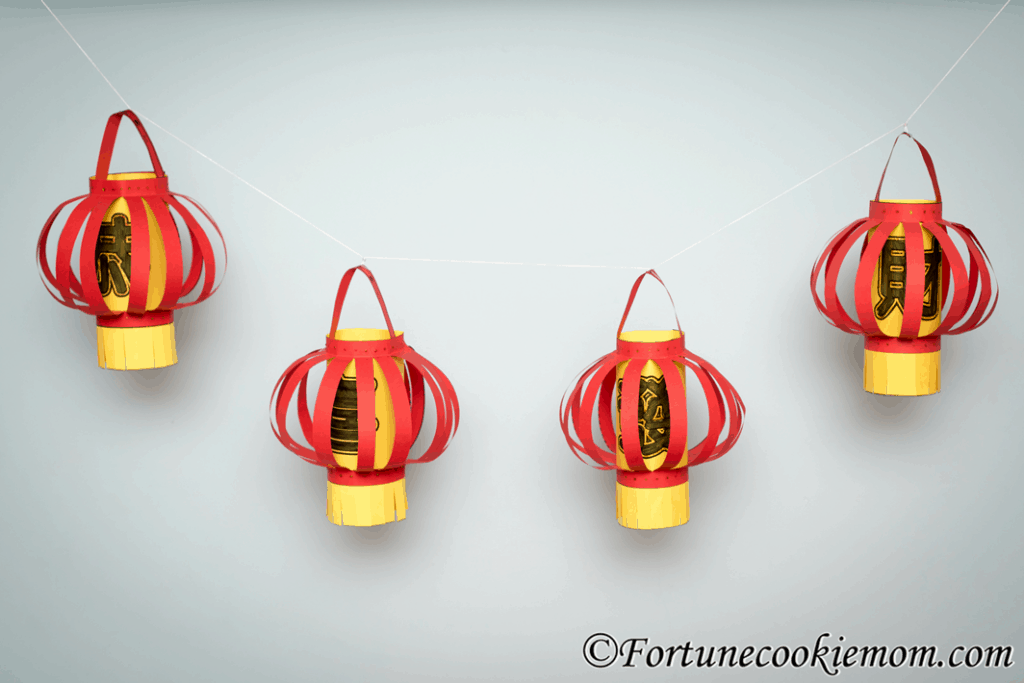 These auspicious and adorable CNY banners from Gracefullambs is a fun and easy craft you can make with your little ones. They're also great for hanging up around the home to make it more festive for CNY!
All you need are two square sheets of orange colored paper. Make multiple long folds with the squares. Then glue the ends of the two folded squares. Last but not least, glue a small leaf on top.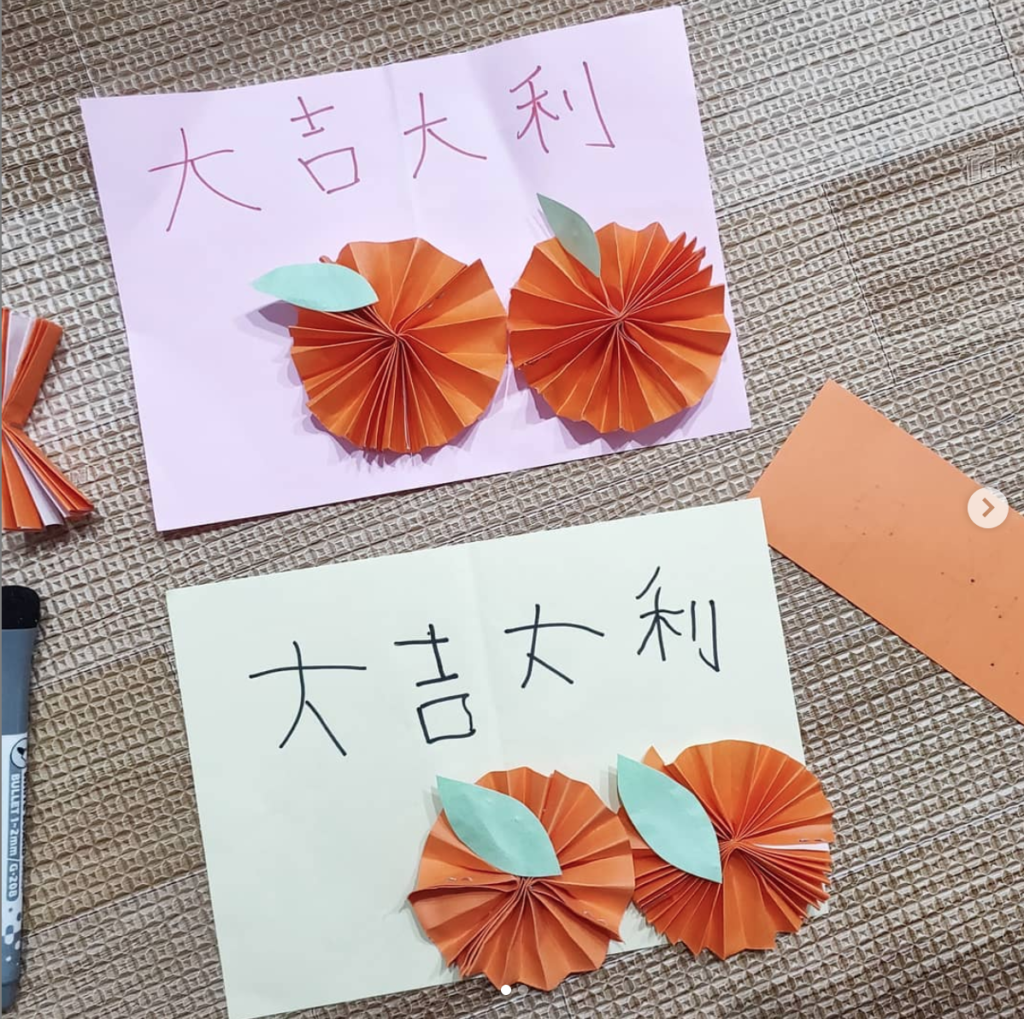 Hands on Activities
Chinese New Year lion and dragon dances are always accompanied by drums and clanging cymbals. Find out how you can easily create your own at home with ET Speaks from Home's fun craft.
Mystery boxes are a fun hands on way for kids to learn about Chinese New Year and the items related to the holiday. This is also a wonderful way to elicit discussion in the minority language.
Click on the image below for details on this fun, low prep activity.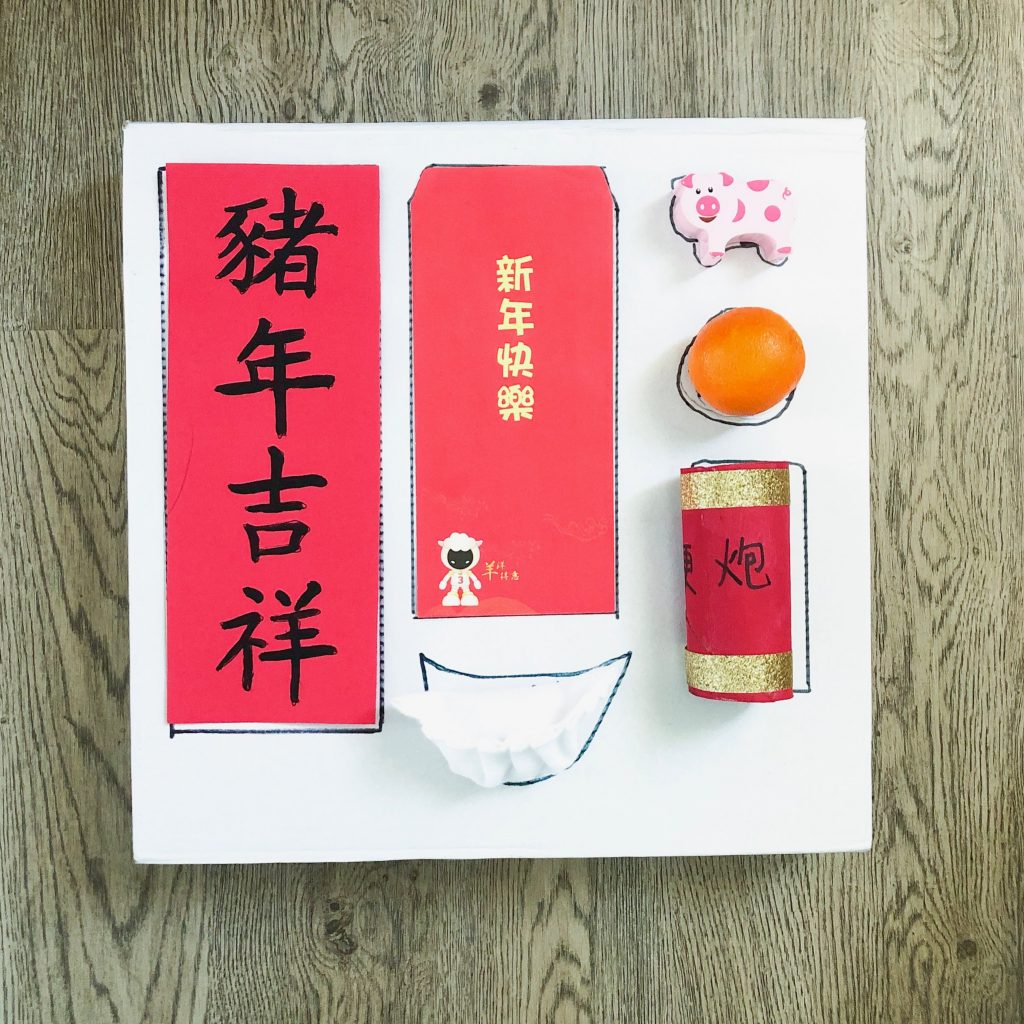 Lion Masks
It isn't Chinese New Year until you watch a Lion Dance. Here's a fun Chinese New Year craft from Pink Stripey Socks to put on your very own lion dance at home or in the classroom.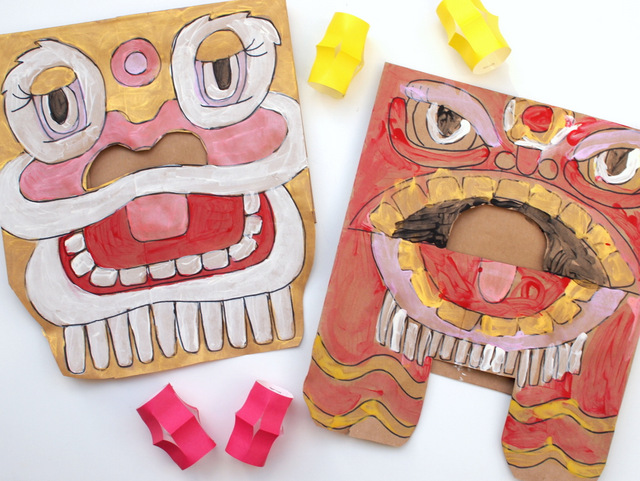 These cardboard box lion masks are perfect for preschoolers and elementary aged kids. All you need is a cardboard box, paper plates (for eyes), colorful paint and a piece of red cloth for the lion's body.
Be sure to follow Messy Art Space on Instagram for more beautiful crafts like these for kids!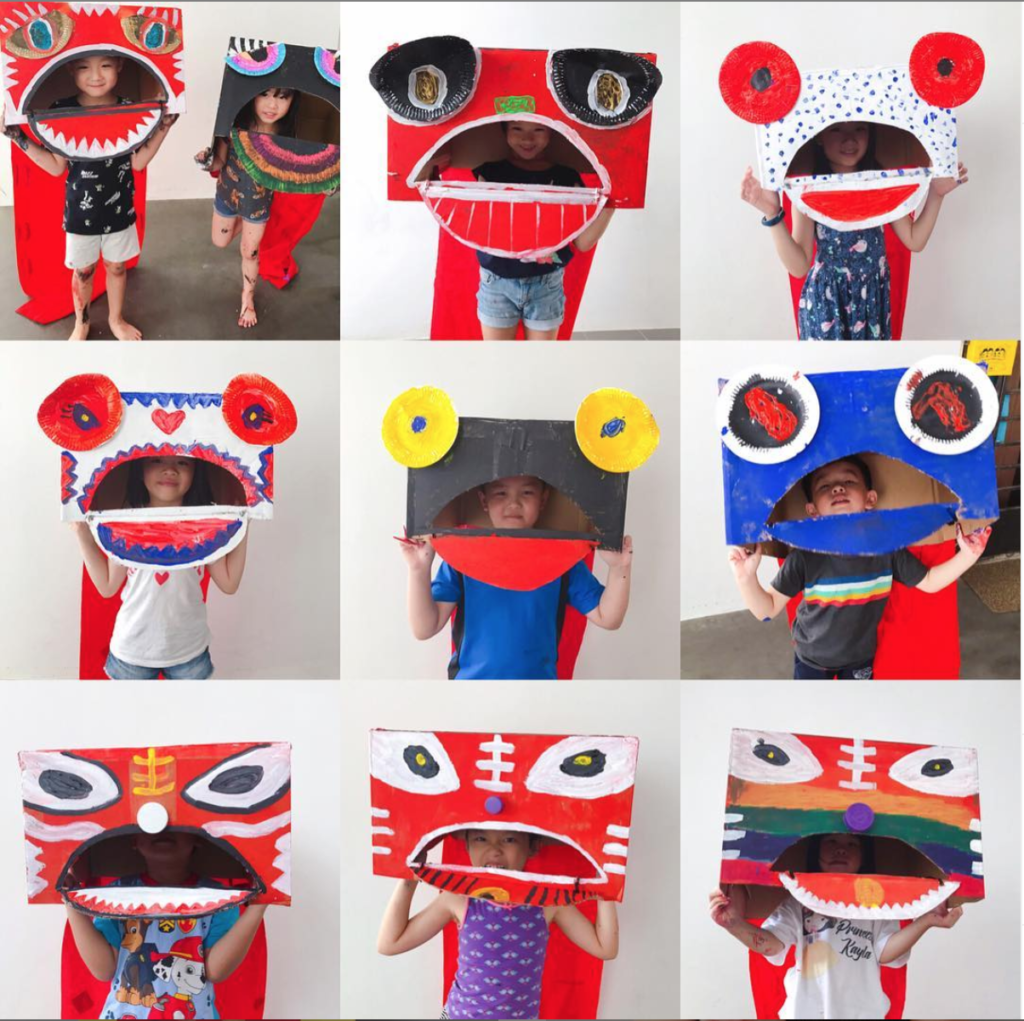 Chinese New Year Craft: Dragons
Dragons represent strength, power and good fortune in Eastern cultures. This is the main reason why dragons are included in Chinese New Year celebrations.
Below are some fun dragon crafts to create with your kiddos for Chinese New Year.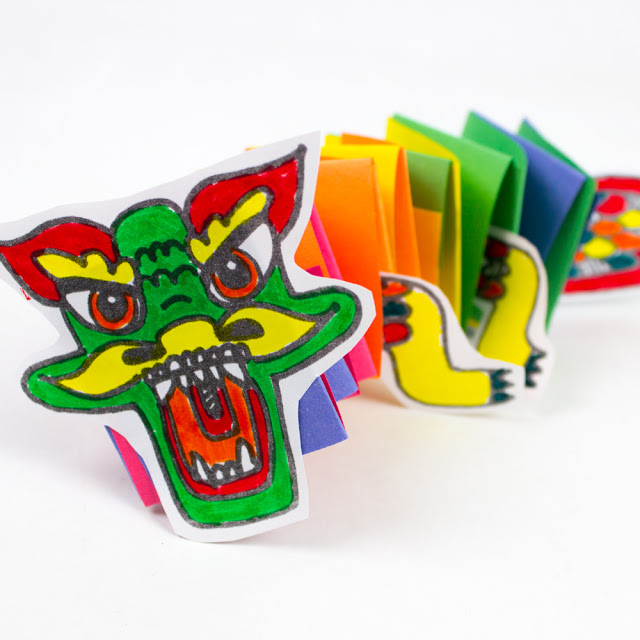 I love how this dragon puppet is made with recyclable materials that most have around the home.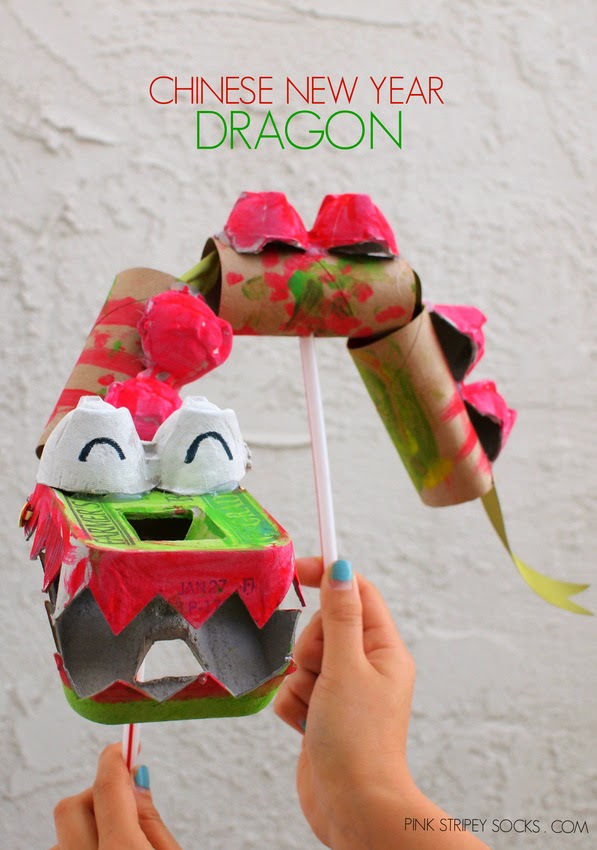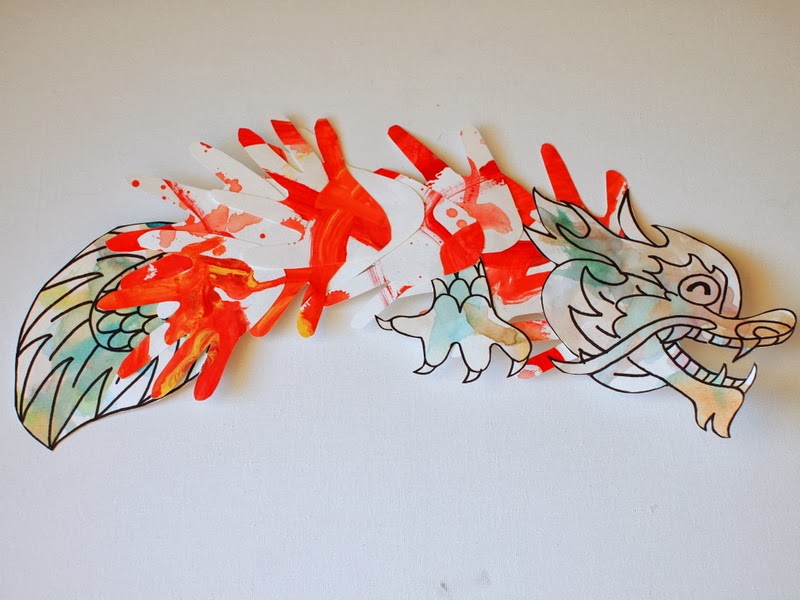 Create this easy dragon hand puppet with Pink Stripey Sock's free printable.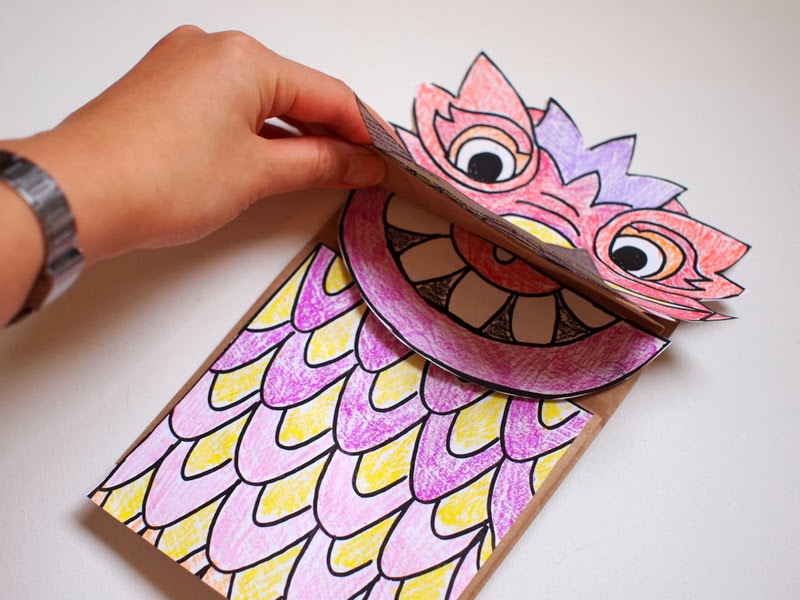 Check out this creative dragon craft from Mama Baby Mandarin!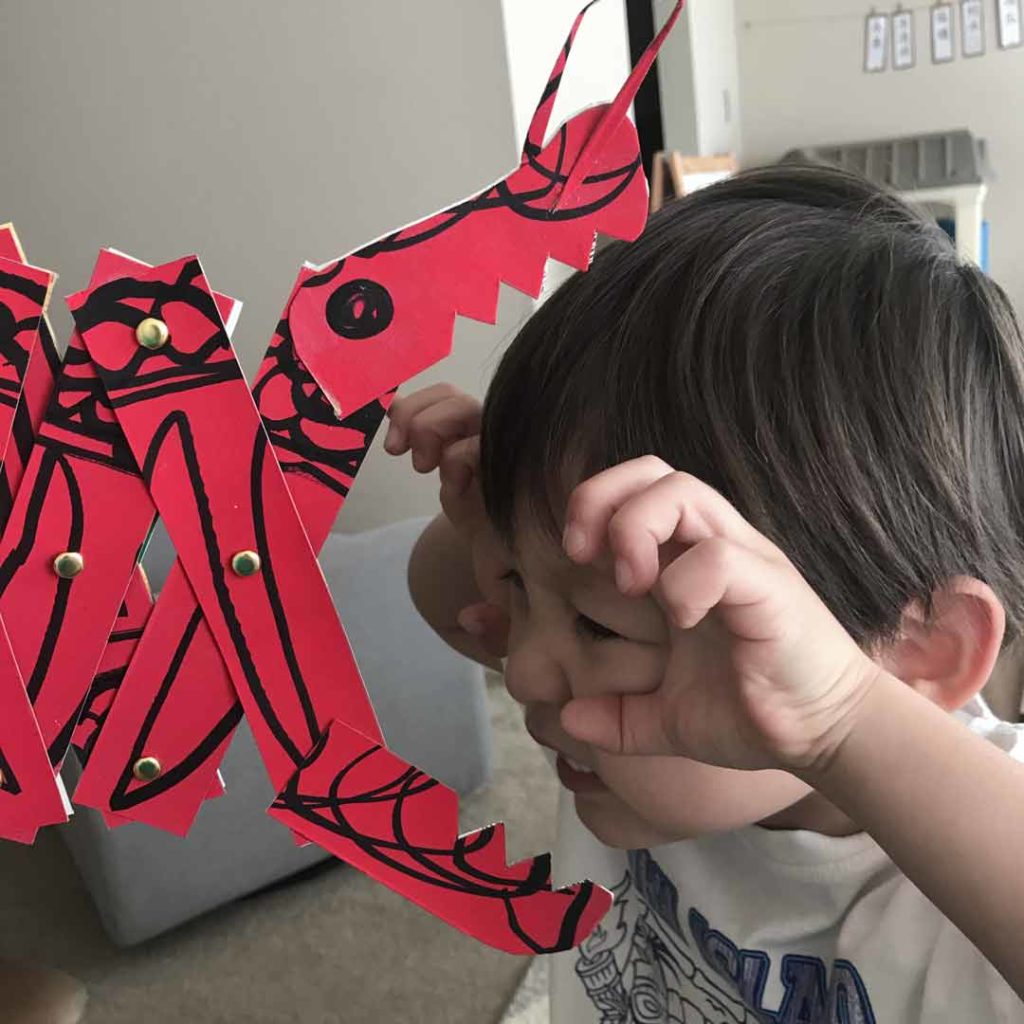 Chinese New Year Activity: Recipes
You can't have a Chinese celebration without food and LOTS of it! Most Chinese New Year dishes are quite complex, not to mention time consuming.
Below are a few Chinese New Year dishes that are easier to make and kid friendly.
This was one of my favorite Chinese New Year dishes. I love how coconutty and chewy it is. This is actually super easy to make. I made it with my daughter and student who were three and six at the time when we first made this.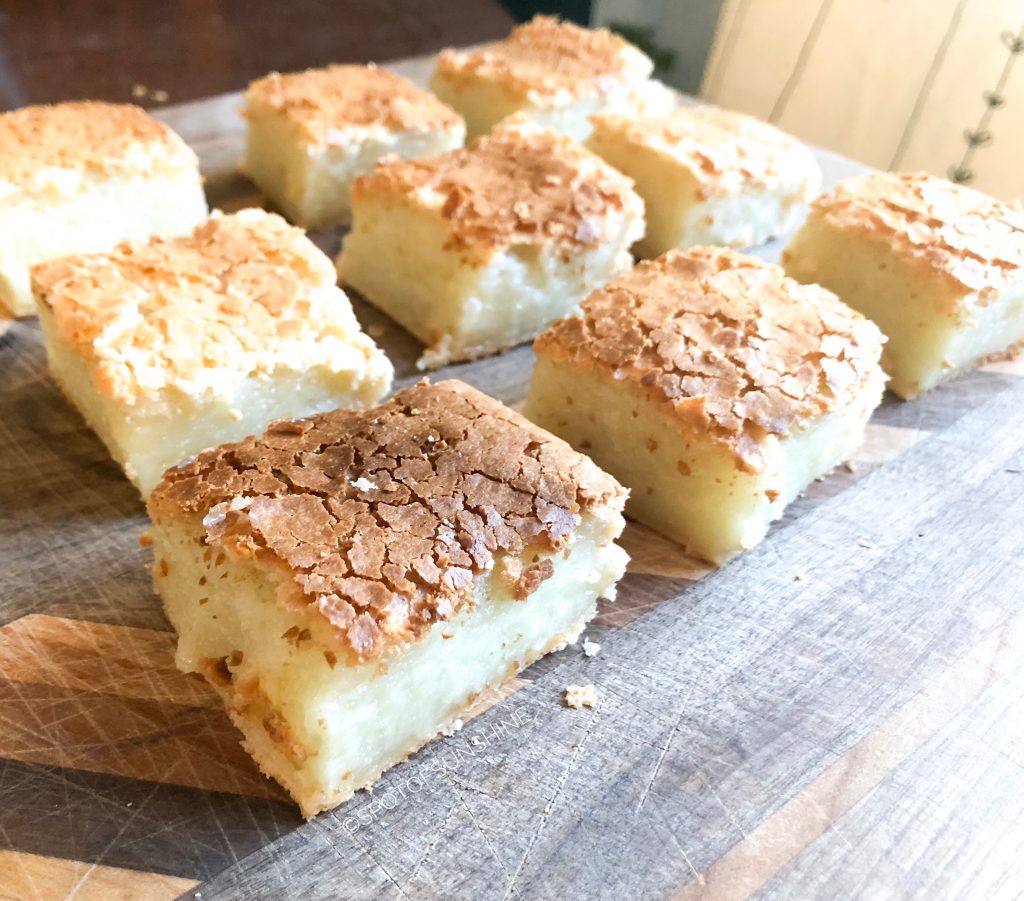 I love the dumpling sisters, two adorable Chinese Australian girls. The dishes I've tried from them always come out super yummy.
Chinese New Year Zodiac Activities
Of course I have to include some Chinese zodiac activities for CNY. Each year is represented by a different animal. Here are some fun ways for your kids to learn about the Chinese zodiac animals!
Use these puppets for matching or to teach them about the different animals.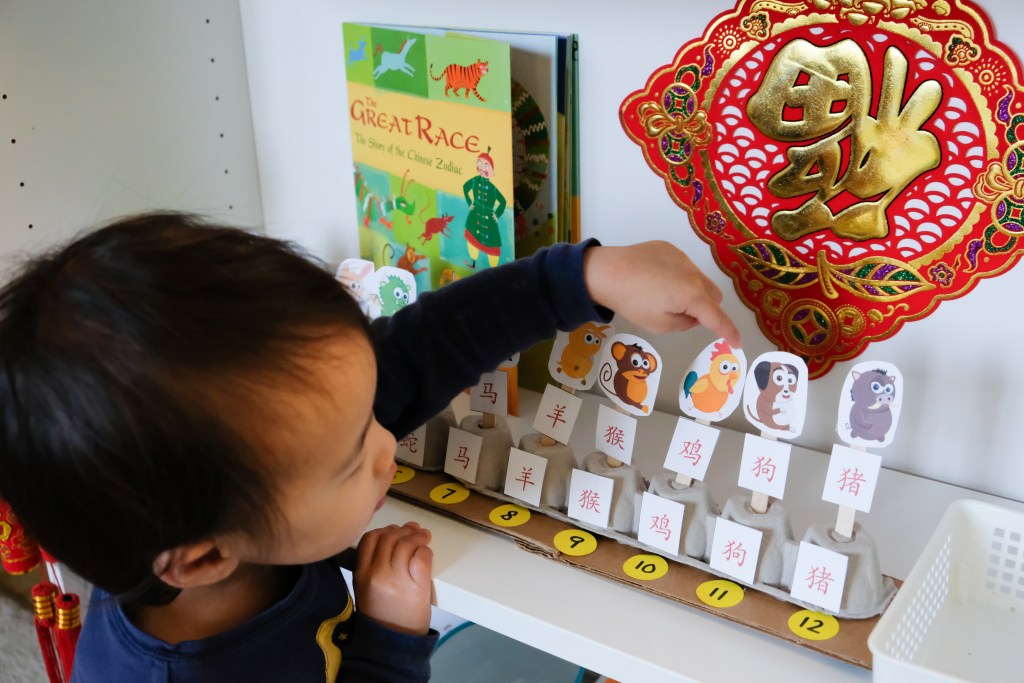 Get this fun zodiac kit from Artsy Dino, a Texas mom dedicated to teaching kids about different cultures with her craft packs! Get 10% off of this activity pack with my discount code: SUNSHINE10.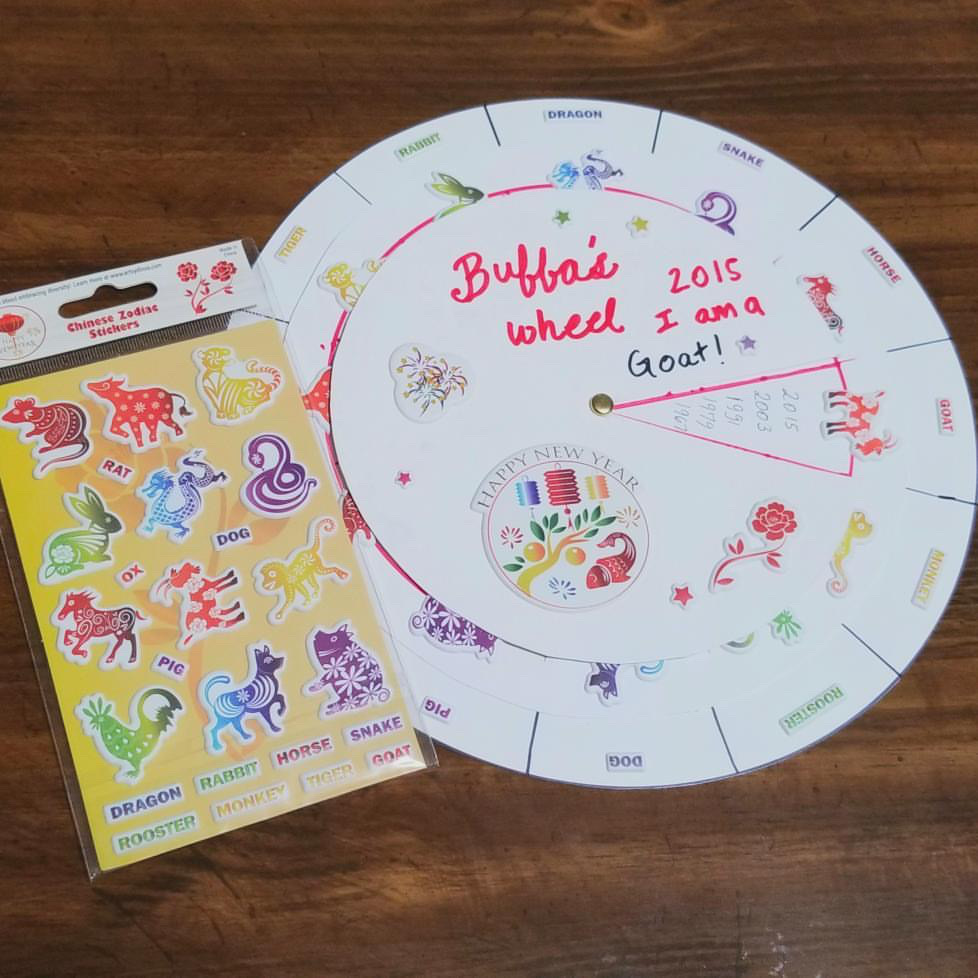 Check out these adorable Chinese Zodiac animal matching cards from London based Cantonese and Mandarin teacher, Locy Lee.
I love this cute activity from Gracefullambs! She had her kids draw the animals then used it to teach the Chinese characters for the animals. Be sure to follow her on IG for more fun inspirations!
Red Envelope Activities & Crafts
I think every child's favorite part of the Chinese New Year celebration was getting red envelopes. Below are some fun red envelope activities you can easily do with your kids or students.
Print out and decorate your own CNY red envelopes with CHALK Academy's free printable red envelopes.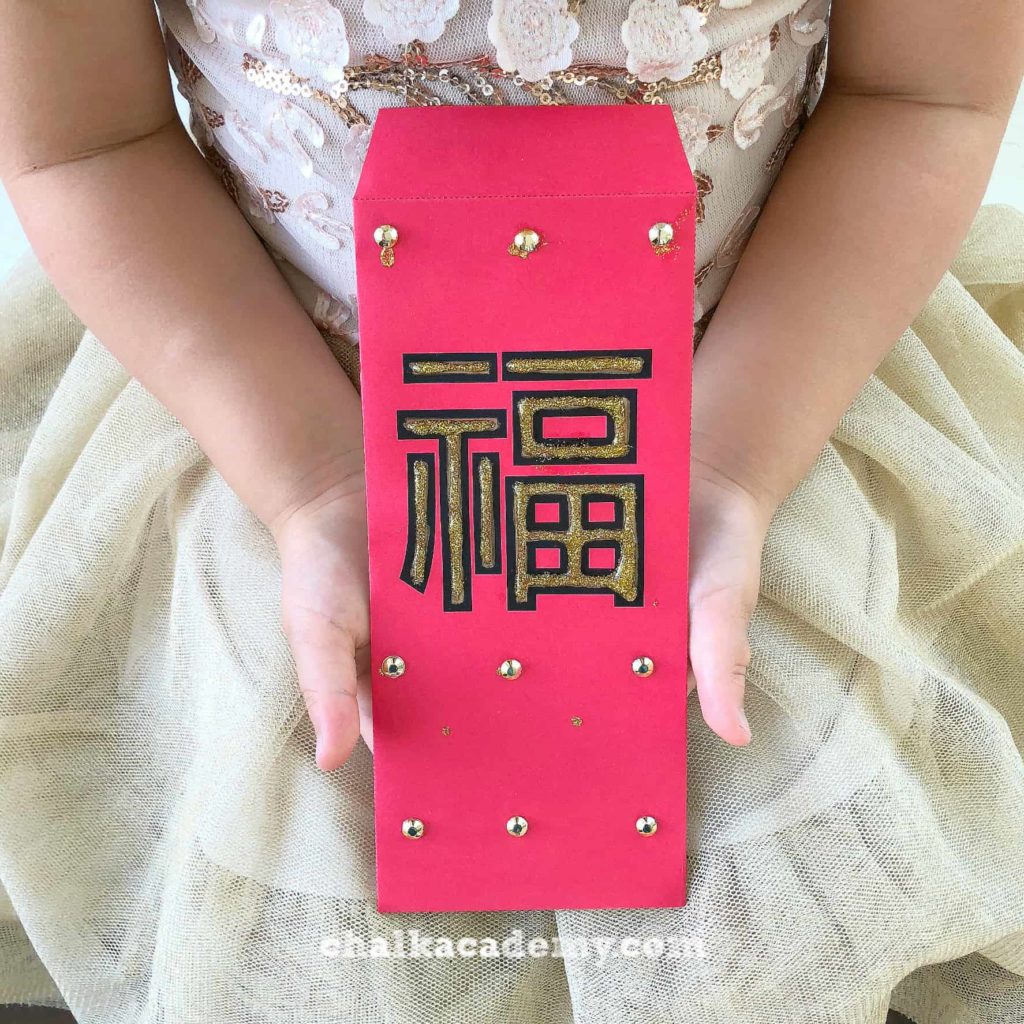 Have kids who love puzzles in your home? My daughter LOVES puzzles. Create a fun red envelope puzzle for CNY!
Be sure to follow Happy Tot Shelf for other fun learning activities!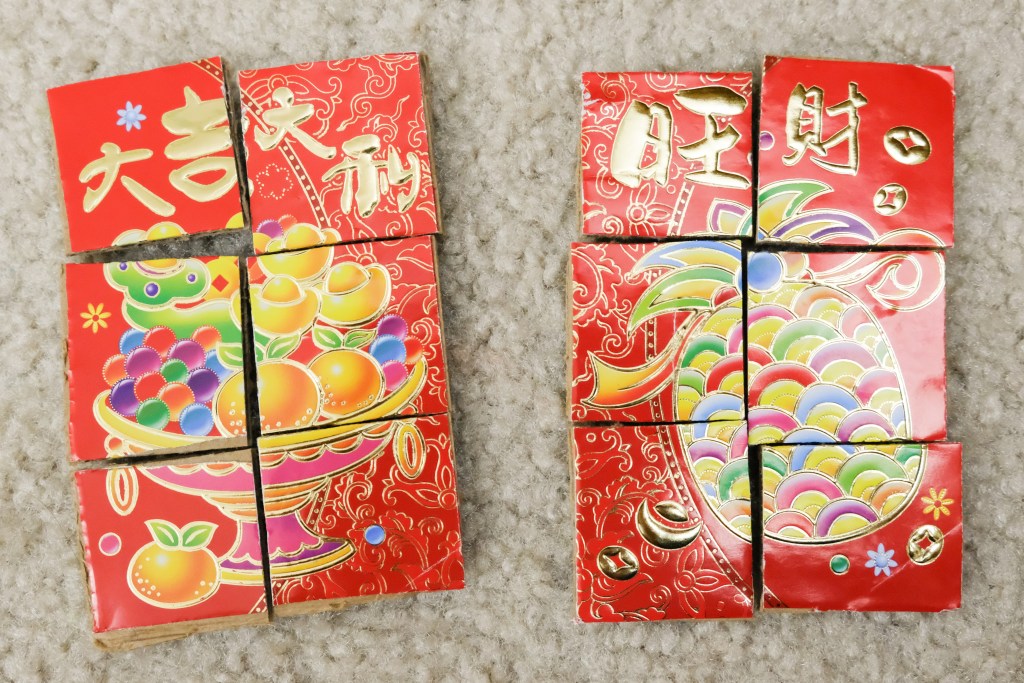 Love these Chinese New Year greeting cards from Amy of Gracefullambs. She used part of a red envelope then drew branches for her kids to decorate with "cherry blossoms."
Red Envelope Lanterns from Gracefullambs
I'm so inspired by the different ways parents use red envelopes for CNY crafts. Here's an adorable one from Gracefullambs.
Paper Cutting
Paper cutting is one of the most popular and oldest form of folk art from China. It dates back to second century CE when paper was invented in China.
Participate in this ancient art form this Chinese New Year with these fun crafts below!
Check out these adorable and easy paper cut rats for the year of the rat from Pink Stripey Socks.
Another fun Chinese New Year paper cutting craft from Miss Panda Chinese, a super experienced Chinese teacher!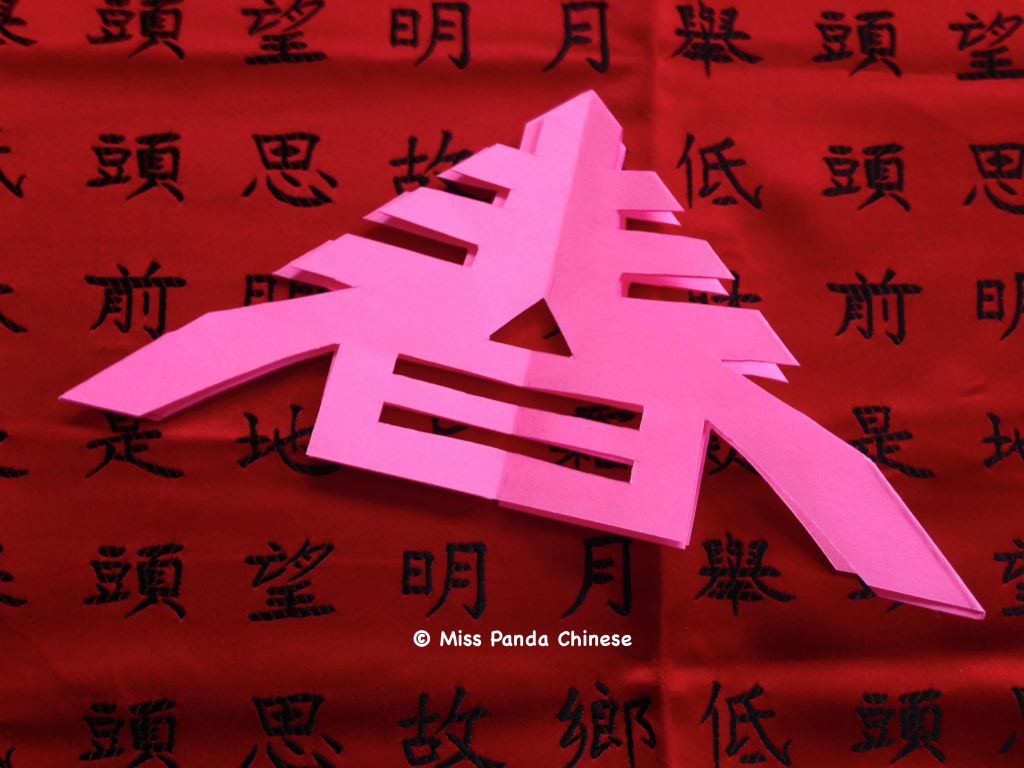 You can't celebrate Chinese New Year without hearing classic Chinese New Year songs. I remember learning these songs when celebrating the Lunar New Year in Taiwan as a child. Later on when we immigrated to America, these songs helped me feel connected with my roots.
I included free printable lyrics in addition to YouTube music videos to help you and your children learn these classic CNY songs. Click on the image below to get access to these fun songs and printables.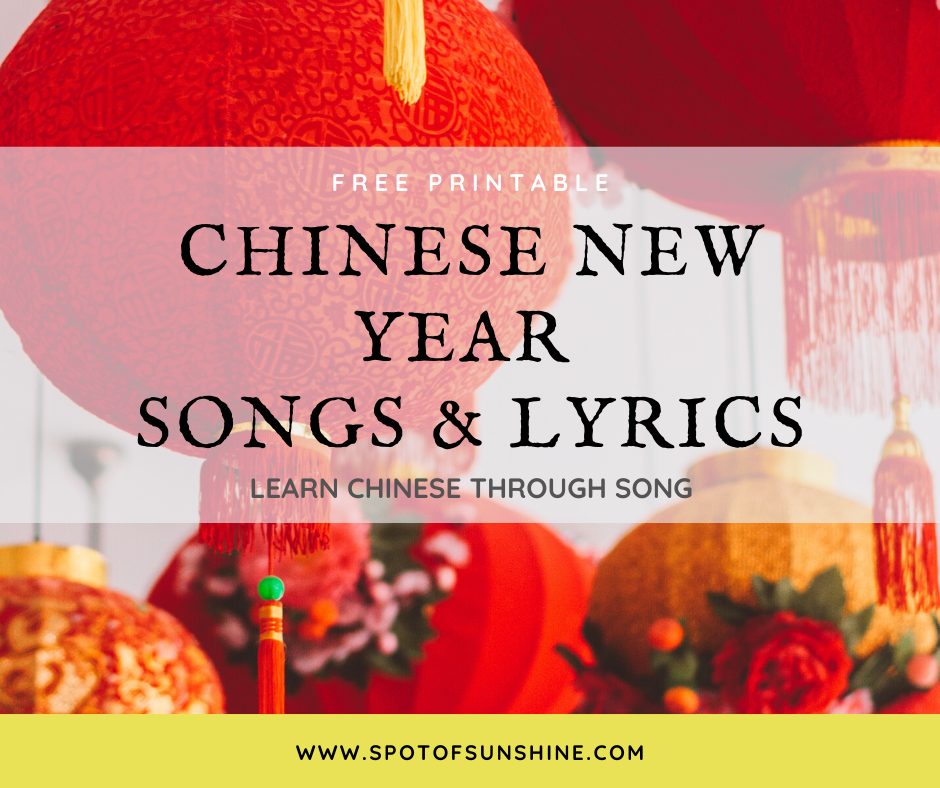 How to Access my Printables
To access my printables, register below.
If you already have, visit this page to print your banners & song lyrics today!
Wishing you all a very Happy Chinese New Year!
新年快樂/新年快乐/Xīnnián kuàilè
More Fun Chinese New Year Goodies
For some more fun Chinese New Year related learning activities, check out the following posts:
More Resources to Help You Have Fun Teaching Your Kids Chinese!
Don't Do It Alone!
For more support and to commiserate with likeminded parents, please join us at Christian Parents Raising Bilingual Children in English & Chinese.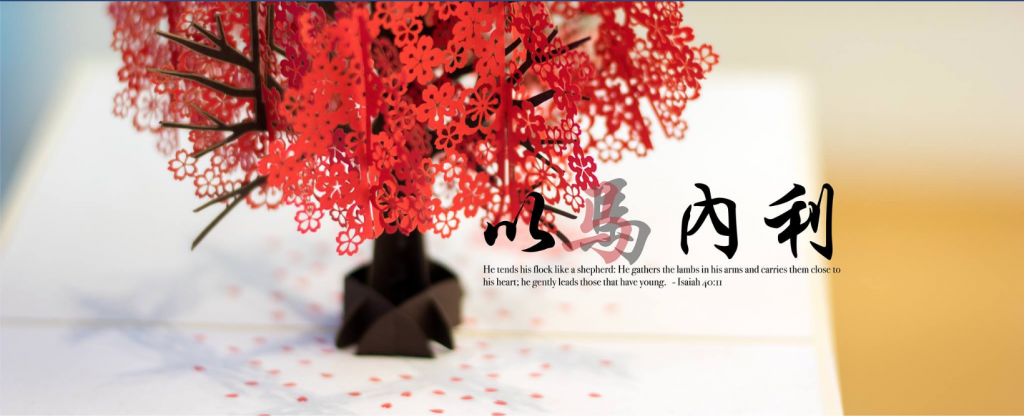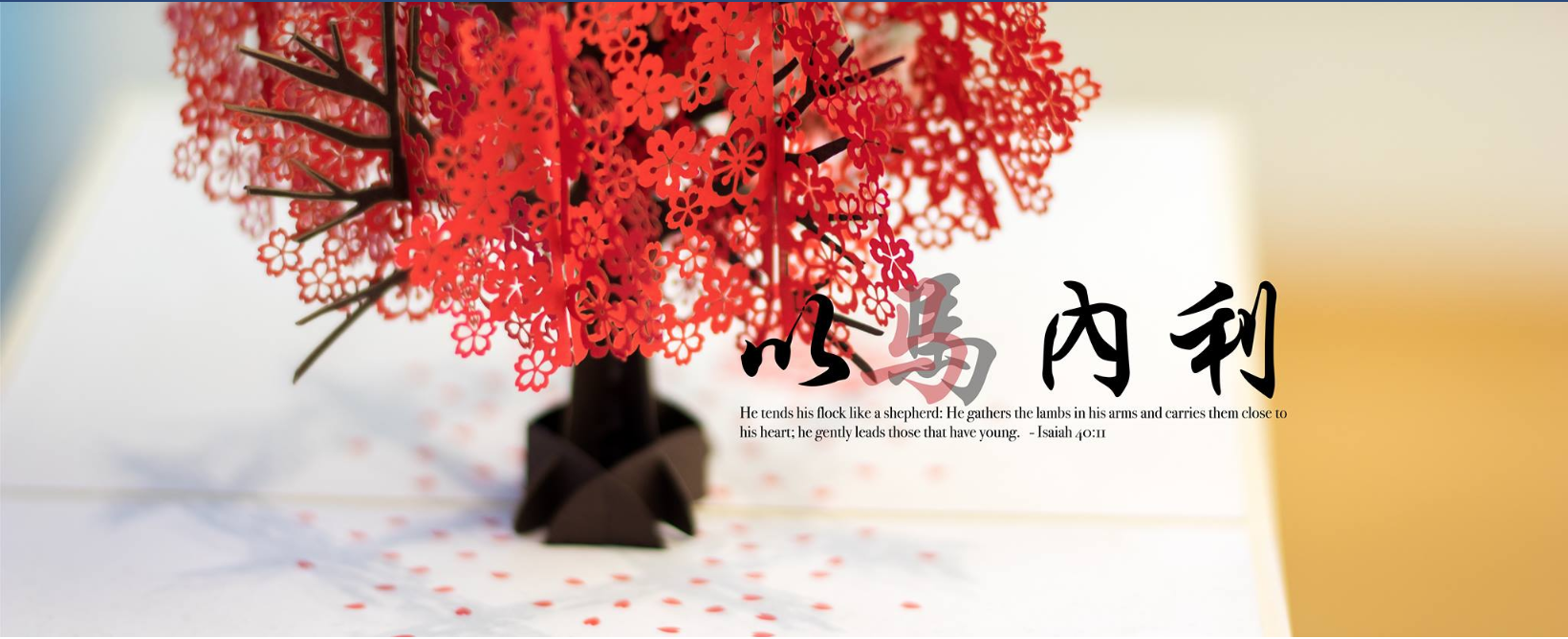 Other great FaceBook groups for parents raising bilingual kids:
Follow me on my FaceBook Page & my Instagram accounts where I share fun Chinese activities (@spotofsunshineChinese) we're doing!