One of the best part about Christmas break was being able to watch Christmas movies as a family. Below I've compiled a list of three of our favorite Chinese Christmas movies that focus on the Jesus' birth.
I hope your family enjoys these too!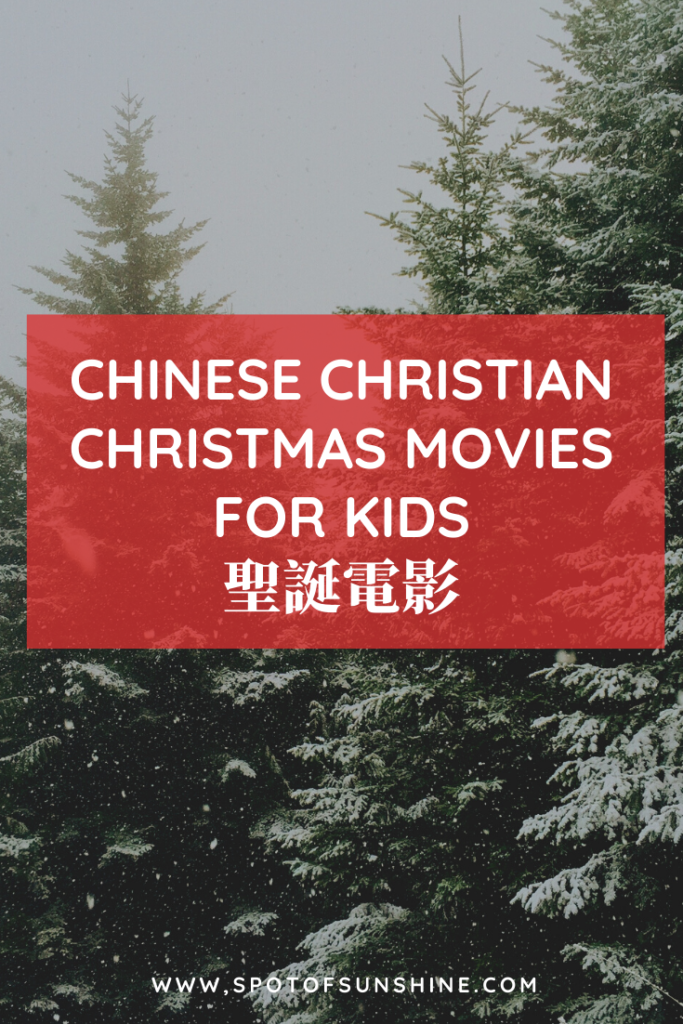 The Star/聖誕星(羔羊)
One of our favorite Chinese Christmas movie that does a wonderful job telling the story of Jesus' birth is The Star.
The movie was entertaining, fun to watch as a family. It draws kids into the story and even quotes some Scripture!
It was free to watch on Netflix during Thanksgiving but not it's no longer available to stream. It is currently available on YouTube, Amazon Prime and other streaming sites for rent.
Unfortunately, this particular Christmas movie only comes with Mandarin subtitles not voice overs. A Cantonese version is available though. If you live in America, be sure to check out YesAsia site to purchase.
YesAsia is a great place to find Cantonese and Mandarin movies at a more affordable price. Thanks to Cantonese for Families for sharing this helpful tip. Be sure to check out their wonderful site if you're teaching your kids Cantonese!
The Toy that Saved Christmas/聖誕玩具兵: Veggietales/蔬菜總動員
I bought this Christmas movie DVD in Taiwan's Christian bookstore called Elim Bookstore. It's a great place to buy Chinese Christian books and other resources.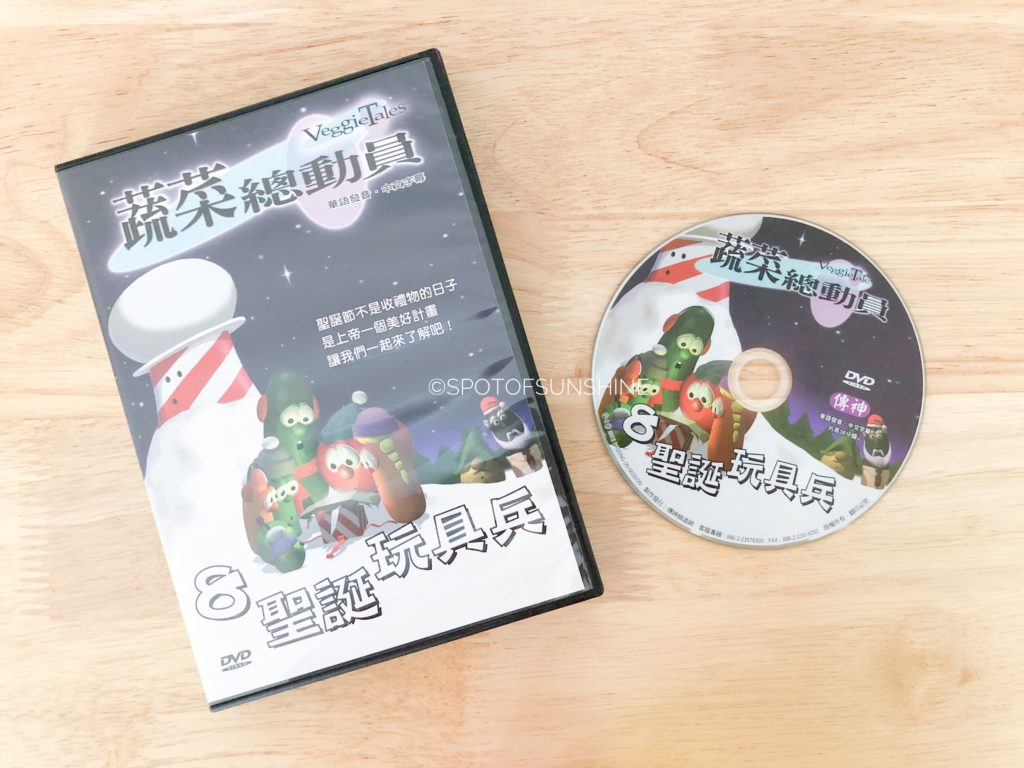 Since my daughter likes VeggieTales I thought this would be perfect for Christmas. She really likes this short film (about 30 minutes) on the true meaning of Christmas.
The message helps kids understand that Christmas is not about toys but about Jesus.
During the movie, one of the characters clearly explained the message of The Gospel!
I highly recommend it.
I don't believe you can buy it in America but I know Elim does offer international shipping.
Christmas movies that focus on Jesus are hard to come by. But the famous Christian series Superbooks has an episode focused on the birth of Christ and you can watch it for free YouTube.
More on how to access this series for free (available in other languages too!)
Their Bible story series are more appropriate for 6+ elementary aged students.
Baking Book Club: 烤箱讀書會
We love GoodTV's (Taiwan's Christian channel) show, Baking Book Club/烤箱讀書會. The hosts teach kids how to bake something related to the book they read in the show.
Not only this is a great show for kids and parents to preview Chinese children's books, but it's also a great one to expose kids to young native speakers.
Listening to native speakers in the language learning process really helps kids learn proper grammar and phrases. It's certainly helped my daughter in reading and speaking.
There are three Christmas special episodes on this show.
Mr. Willowby's Christmas Tree/威洛比先生的神奇樹
貝蒂奶奶的娃娃/Grandma Betty's Dolls
鞋匠馬丁/Martin the Shoemaker.
More Chinese Christmas Goodies
For some more fun Chinese Christmas related activities for kids, check out the following:
Don't Do It Alone!
For more support, please join our online community at Christian Parents Raising Bilingual Children in English & Chinese.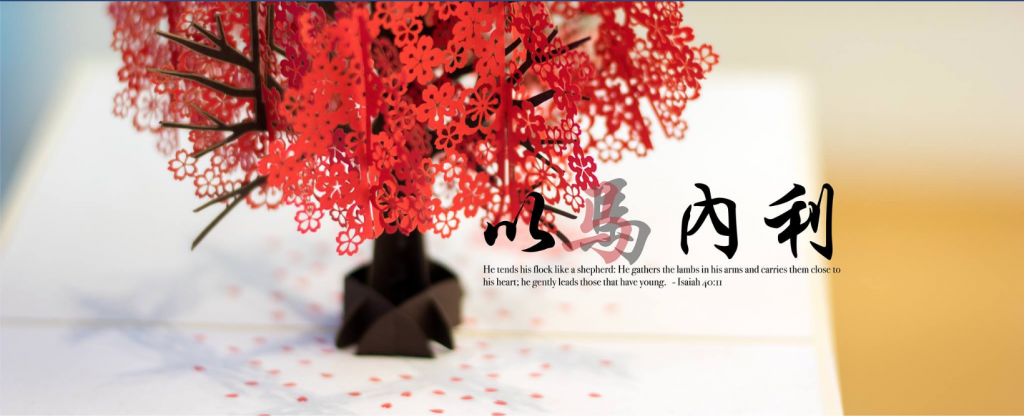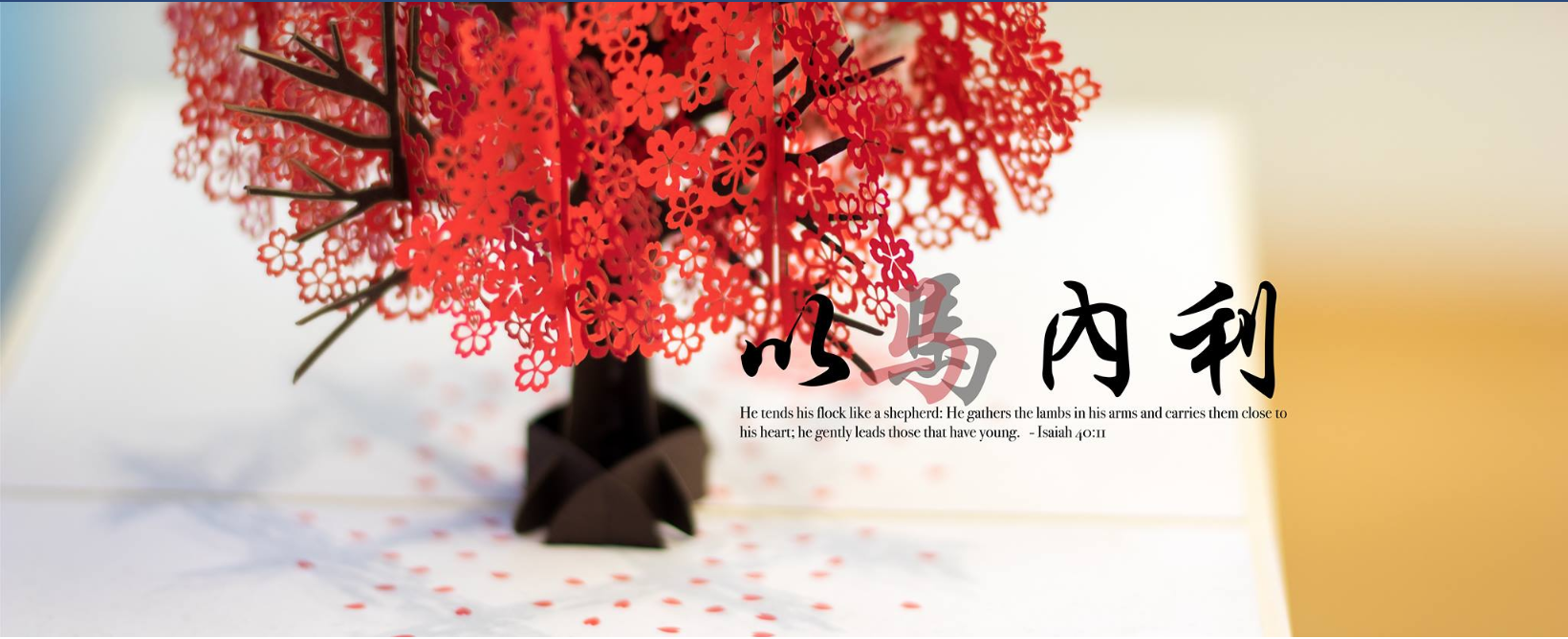 Other great FaceBook groups for parents raising bilingual kids:
Follow me on my FaceBook Page & my Instagram accounts where I share fun Chinese activities (@spotofsunshineChinese) we're doing and encouragement for your heart rooted in Christ (@spotofsunshine).