Goals, when I first started teaching my daughter Chinese I didn't have them.
As a result, I often felt overwhelmed or doubtful that I was doing enough to support my daughter's language learning. Does that sound familiar?
I was easily distracted with things I felt need to buy and activities I needed to set up but rarely got to in order to teach her.
Oftentimes I just flew by the seat of my pants…which meant we didn't do much.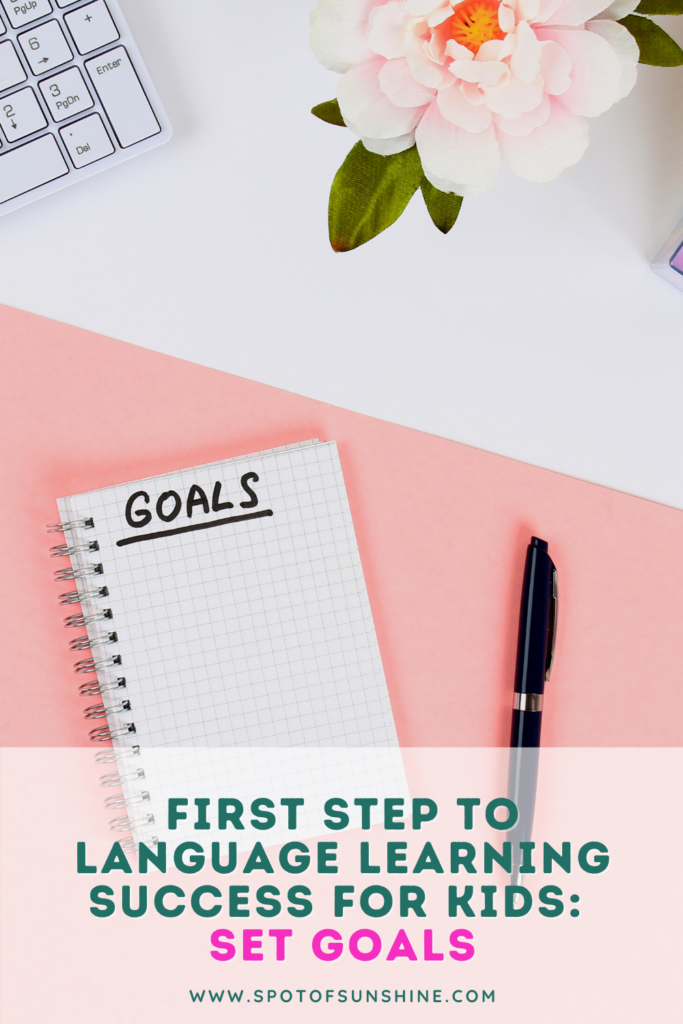 When that was my go to method for our Chinese learning, it resulted in stress and lack of consistency. It left me prey to the tyranny of the urgent, where things that felt urgent came first and the things that are actually important and necessary were pushed aside.
Then I started setting goals and breaking them down into doable, bite size steps I can manage.
Once I did that, it transformed our Chinese learning .
I started to establishing habits that led to reaching my goals. Eventually I had to make bigger goals that I couldn't have imagined we would get to in the very beginning.
Now my daughter's able to read beginning readers, write some Chinese characters and her dominant language is Mandarin! I feel so much more confident now and am enjoying the process so much more.
Forming these habits and meeting my goals was such a confidence booster. It brought a sense of accomplishment that energized me to keep going.
Want this to be you too?! It's possible and more simple than you think! Here's how to get started….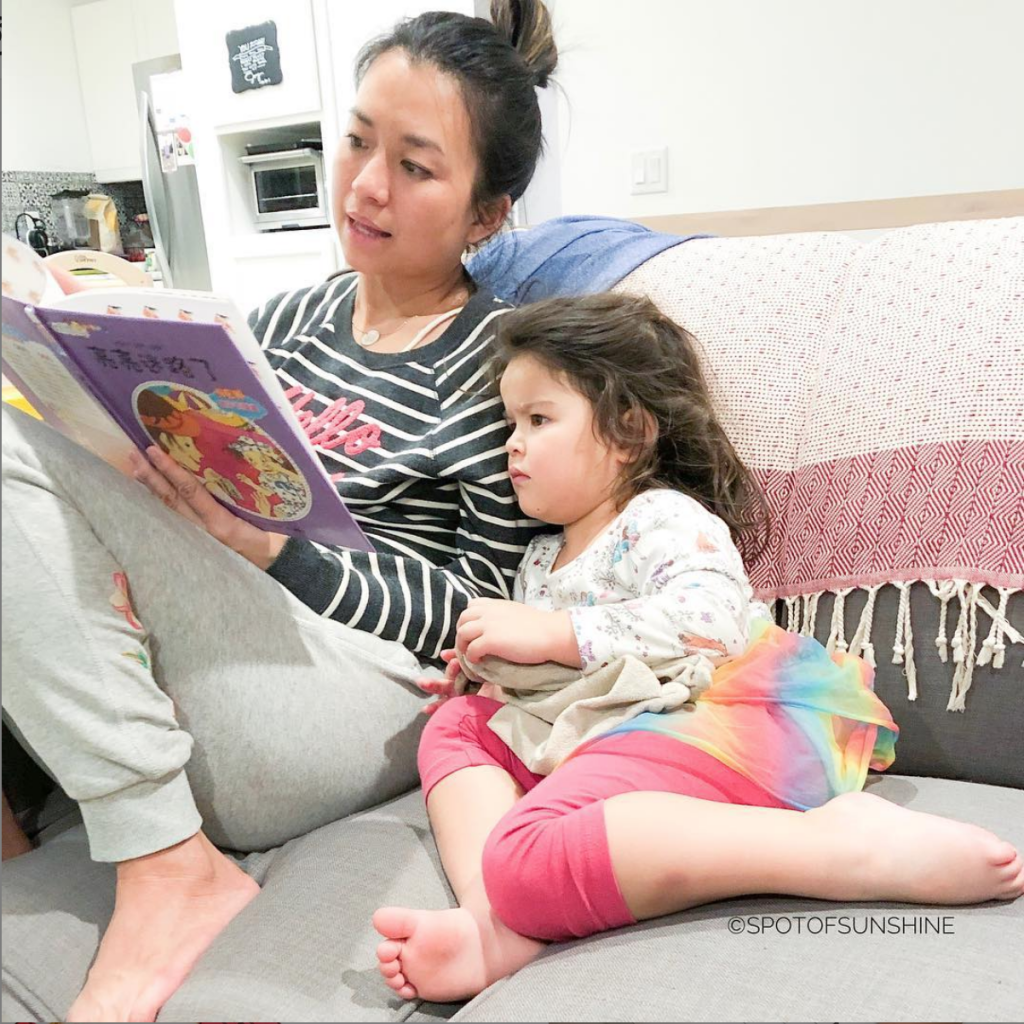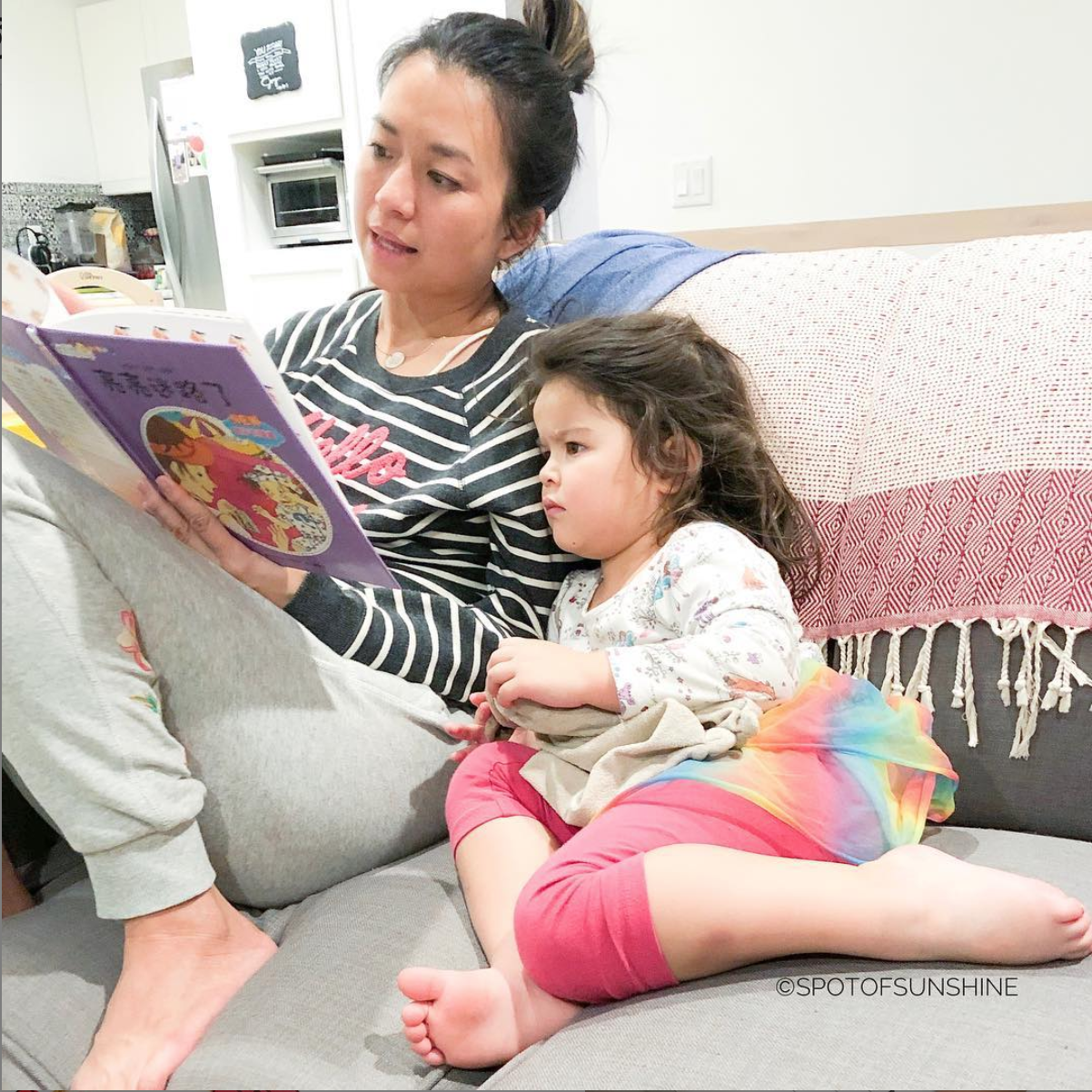 3 Simple Steps to Goal Setting
Teach to Your Strength
First, take stock of what your strengths and weaknesses are. Think about what gives you life and what makes you happy. Think about what gives you the opposite feelings, what sucks the life out of you.
If you don't like activities and crafts then don't do them or buy kits instead.
I don't mind activities but pushing myself into thinking that I HAVE to do a hands on activity for my daughter to learn anything stressed me out. So I decreased the amount of those and just did simple ones I can reuse to review Chinese characters.
If you don't know your strengths or would like some help, ask your spouse or a close friend to list a few for you.
Then come up with ways to use your strengths to teach your child Chinese.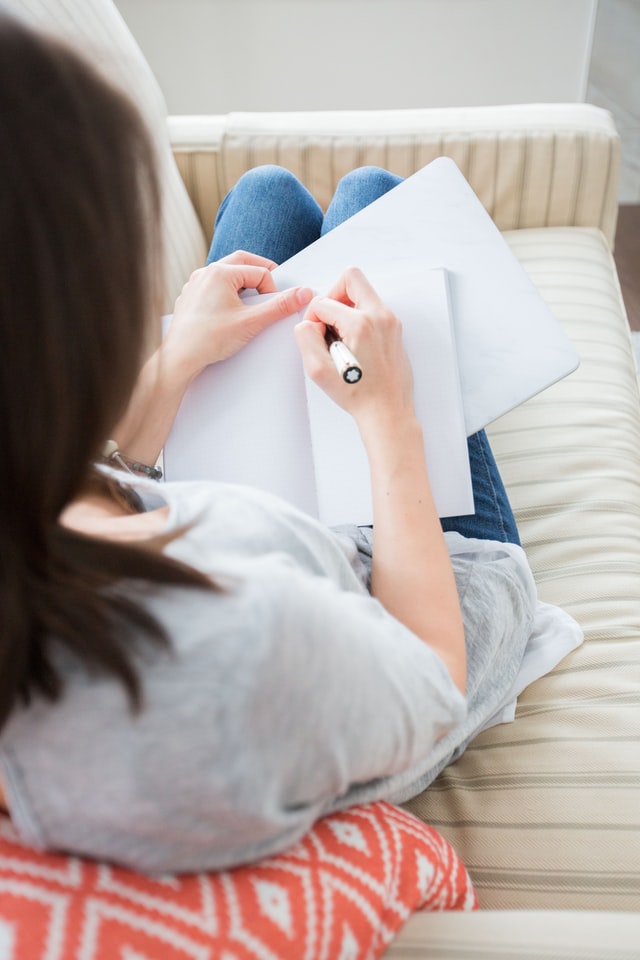 List 3 Things You Would Like to See Happen
What are three things you'd like to see your child achieve with Chinese? Is it an interest in the language or simply for them to not reject it when you start speaking? Maybe be able to talk about something they enjoy talking about? Learn one Chinese kid's song?
Try to start with something simple first so it doesn't overwhelm you and it helps build your confidence in this journey. You want to set achievable goals and not ones that will overwhelm or overburden you.
Break it Down into Measurable Steps
Now break these three goals down into bite size pieces you can start doing right away.
For example, if your goal is for your child to take an interest in Chinese. Then you can break it down into these measurable goals:
Take time to observe what my child enjoys doing
Slowly add Chinese into the activity by introducing three Chinese phrases they can use while doing that activity
Be consistent in using these phrases
Add three more phrases once you've noticed they are comfortable and have already learned the first three phrases
Remember to Be Patient with the Process
I wasn't a really goal oriented person in the beginning. But as a mom, I found that when I set goals, break it down into measurable steps, it really helps me stay focused and consistent in teaching my daughter Chinese.
Remember to be patient with both yourself and your child if goal setting is a new skill.
More Helpful Resources to Get You Started
Don't Do it Alone
For more support from likeminded parents, please join us at Bilingual Parenting Village

or Christian Parents Raising Bilingual Children in English & Chinese