Pasteis de Nata or Portugese egg tarts are one of the many treats I miss from Taiwan. I used to think they were Taiwanese because that's the only place I've had them but they're actually from Portugal.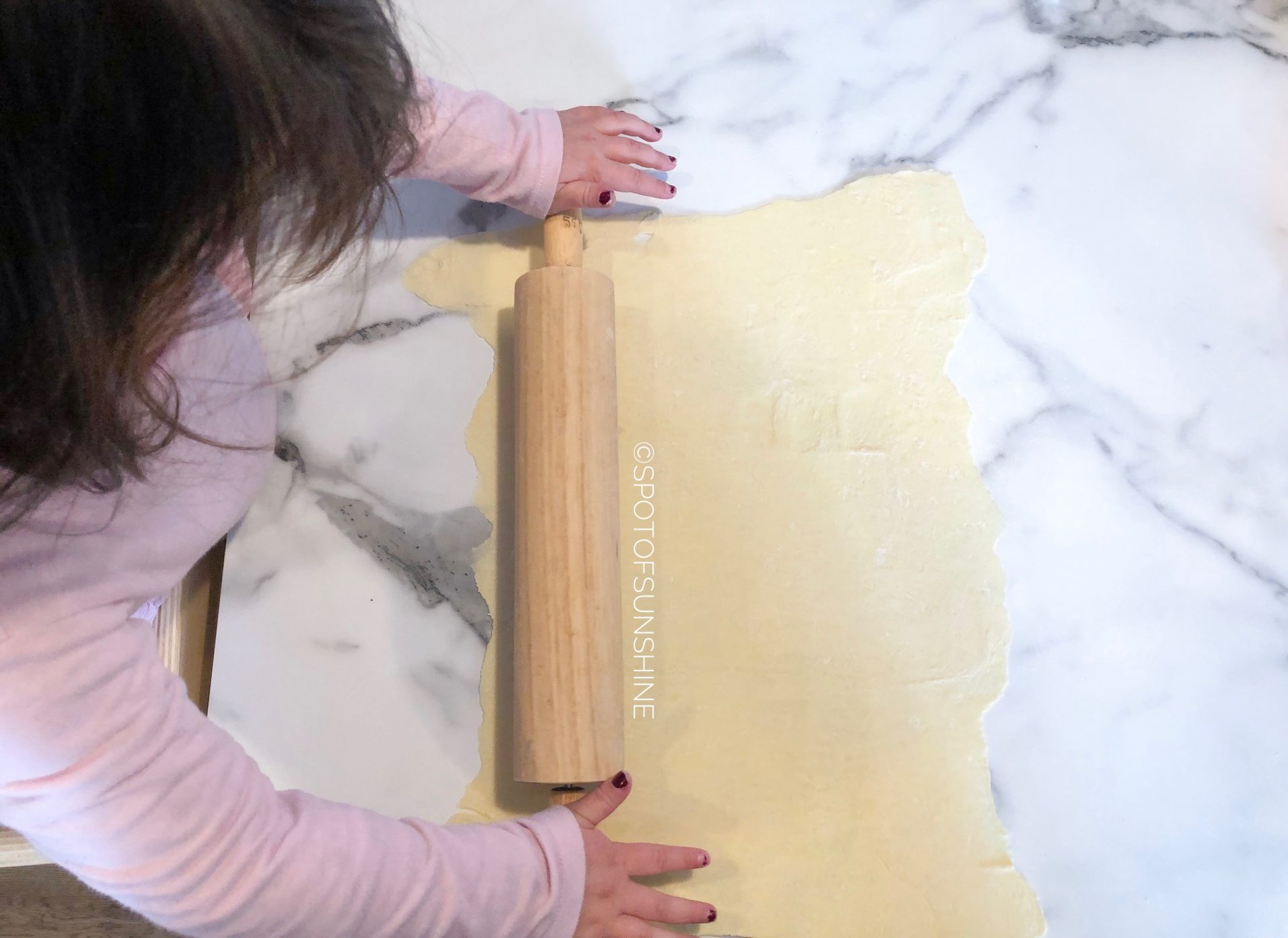 Taiwan used to be a Portuguese colony so maybe that's why Pasteis de Nata are sold at Kentucky Fried Chicken? Maybe?
Since we live in rural Minnesota where the closest place that MIGHT sell Pasteis de Nata is three hours away, my stomach demanded that I learn to make these! I had a blast making Pasteis de Nata with my daughter and even more fun stuffing our face with these! But not so much cleaning up (ha! #storyofmylife).
We were also able to learn some new Chinese vocabulary words in the process! Multiple birds with one stone?! I'm in!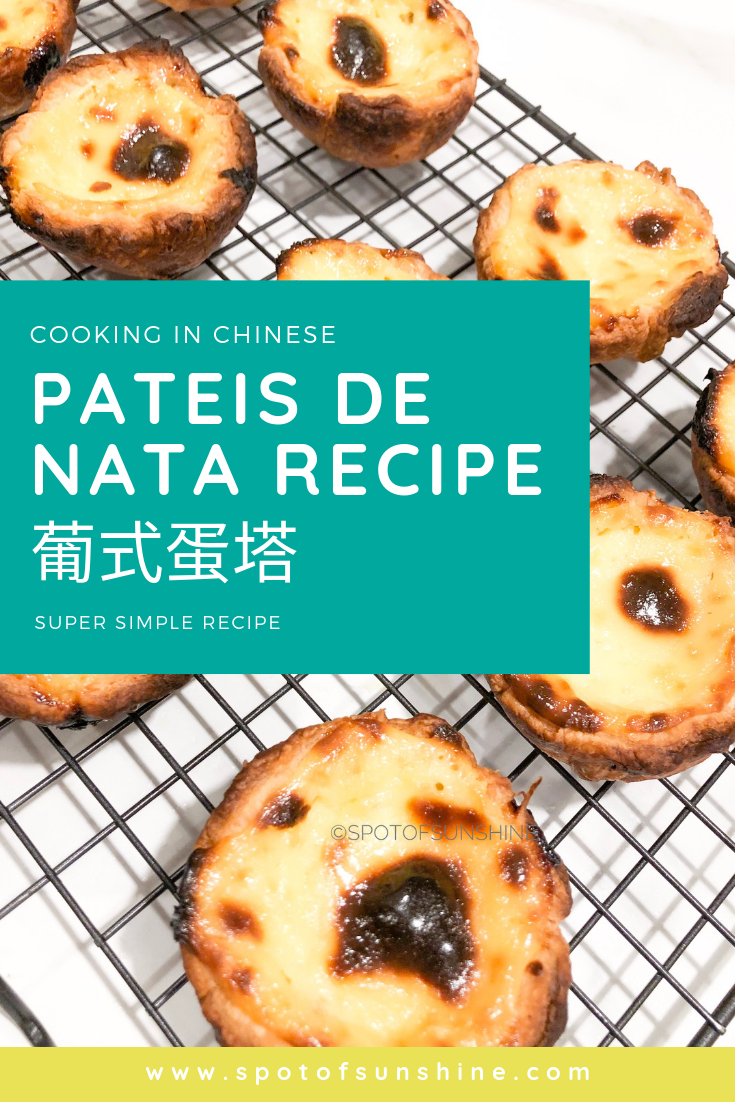 For those with children who are disinterested in Chinese, I encourage you to try cooking in Chinese (or the target language of your choice) with them. Cooking is a fun way to pick up new vocabulary while engaging all their senses and deepening their relationship with you.
This weekend is Easter weekend so I thought what better time to share this semi-Asian eggy recipe with you all.
Pasteis de Nata Recipe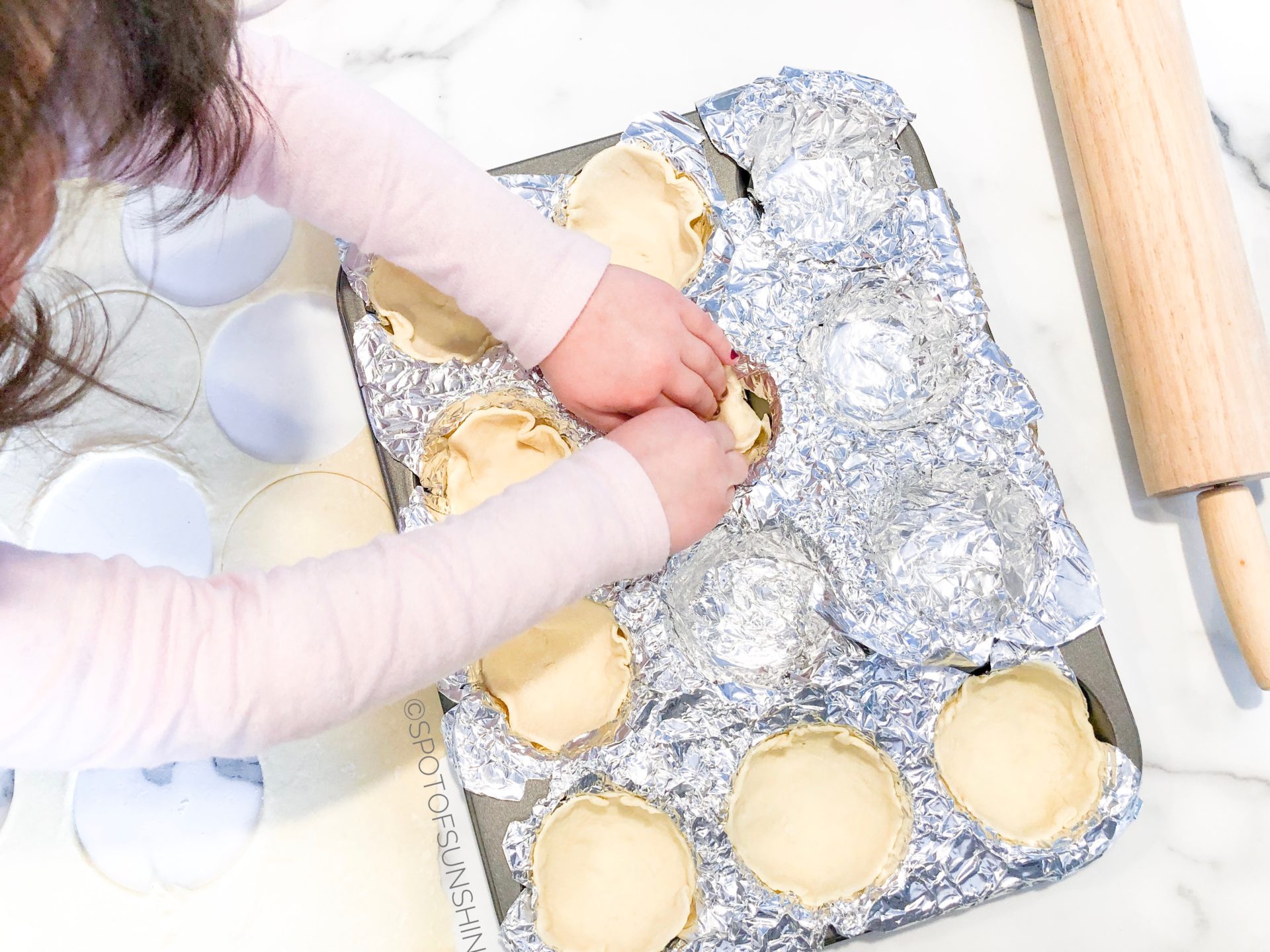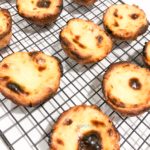 Print Recipe
Pasteis de Nata Recipe 葡式蛋塔
Delicious & easy recipe you can make with your kiddos.
Ingredients
1

package 盒

frozen puff pastry sheets 酥皮 at room temperature
Custard Mixture 卡仕達醬
4

large

egg yolks 蛋黃

1

teaspoon 茶匙

vanilla 香草精

2

Tbsp 大匙/汤匙

corn starch 玉米粉/玉米淀粉

1/4

teaspoon 茶匙

ground cinnamon 肉桂粉

or one cinnamon stick 桂皮

2

Cups 杯

milk 牛奶

or use coconut milk if there are allergies

1/3

Cup 杯

sugar 糖

1/2

Cup 杯

coconut milk 椰奶
Instructions
Cover a regular 12 cup cupcake tin with aluminum foil 鋁箔紙

Use a rolling pin 擀麵棍/擀面杖 to roll out the puff pastry sheets

Use a circular cookie cutter 餅乾切模 or any cup or lid that's 3.5 inches in diameter to cut 18 circles from the pastry sheets. Form the pastry circles into the cupcake tins. Then place these back into the fridge 冰箱.

Preheat 預熱 your oven 烤箱 to 475 degrees F or 246 C

Place all the ingredients for the custard into a mixing bowl 攪拌碗 and mix

攪拌

until everything is well incorporated and there are no more clumps.

Pour the custard mixture into a medium pot 湯鍋 and heat it over low heat 小火 while stirring continuously 攪拌 until the mixture thickens and you can see it sticking to your stirring spoon. Put the pot into a cold water bath to let it cool.

Take out the cinnamon stick if you used one. Then pour 倒 the cooled custard into the pastry molds until they're 2/3 full. Then place them into the oven to bake for 30 minutes 烤三十分鐘

Be sure to let them cool 放涼 once they're done so you and your kids don't burn your tongue on them.
I hope you and your kiddos enjoy cooking in Chinese with this super easy Pasteis de Nata recipe! How are you celebrating Easter? I'd love to hear from you. Please share below and remember to tag me @spotofsunshineChinese if you do make this recipe with your little ones!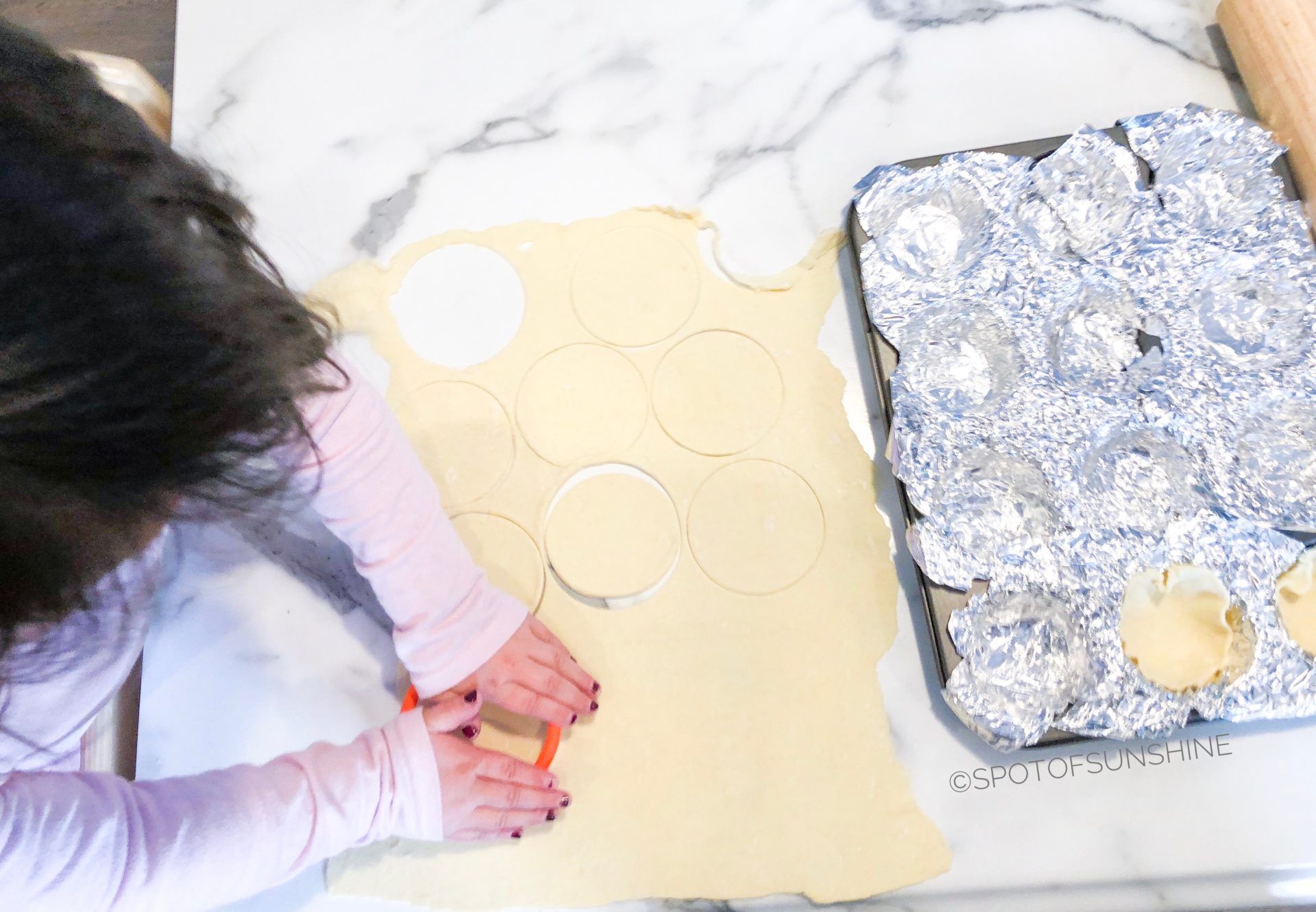 More Resources to Help You Have Fun Teaching Your Kids Chinese!
Don't Do It Alone!
For more support and to commiserate with likeminded parents, please join us at Christian Parents Raising Bilingual Children in English & Chinese.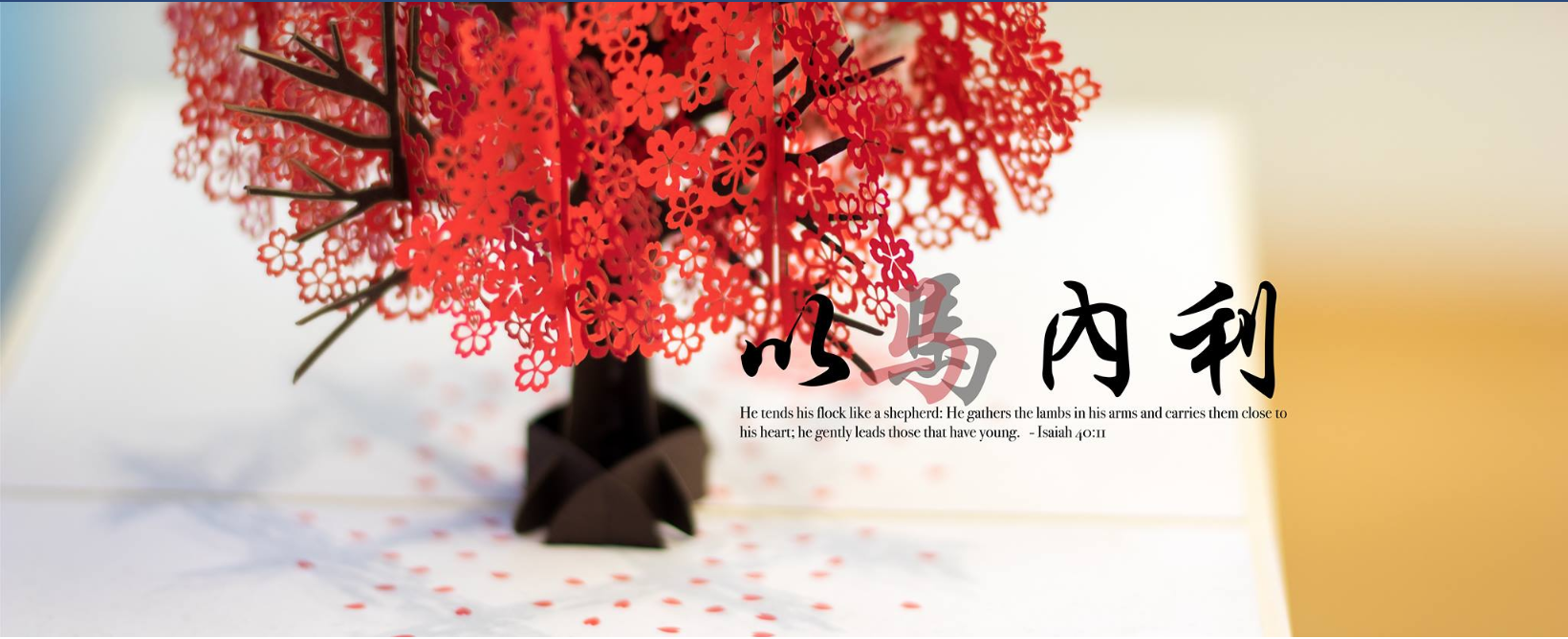 Other great FaceBook groups for parents raising bilingual kids:
Follow me on my FaceBook Page & my Instagram accounts where I share fun Chinese activities (@spotofsunshineChinese) we're doing and encouragement for your heart rooted in Christ (@spotofsunshine).