Father's Day is coming up and despite the fact that my husband's super laid back about presents (meaning he probably wouldn't even care if I didn't get him anything which is SO the opposite of what I'm like), I still wanted to do something to celebrate the awesome dad that he is. I didn't grow up with my dad around and I didn't have a very good relationship with my stepdad. So seeing how my much husband enjoys our daughter and speaks into her identity has been SO encouraging for me. All the more reason to take time to celebrate Father's Day!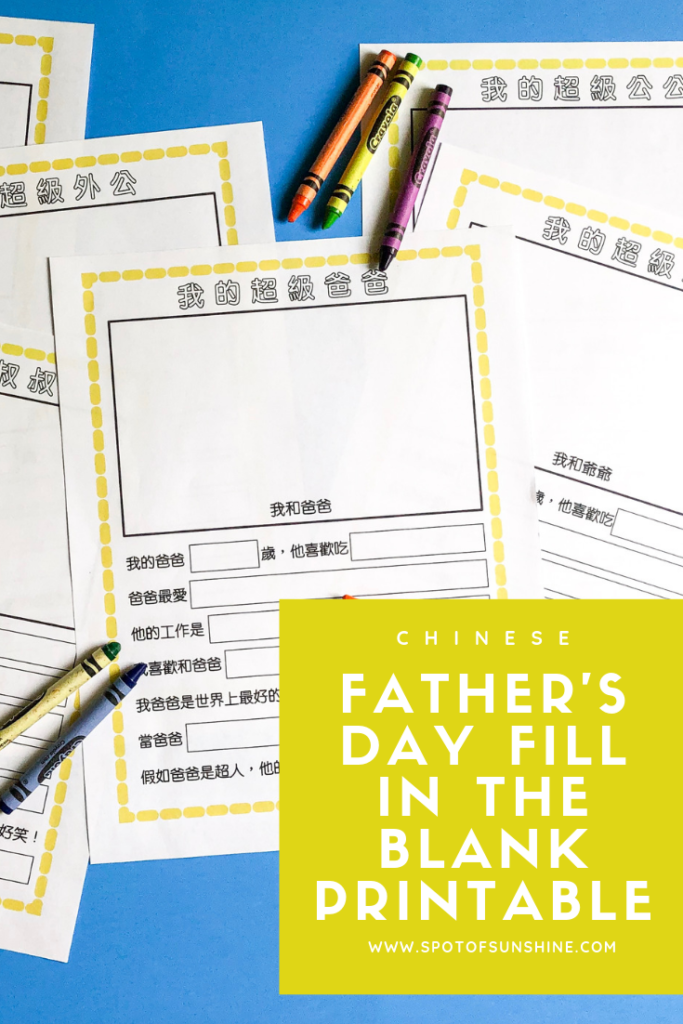 I don't know about you, but my husband loves handmade gifts. There's nothing like them, especially ones that help capture kids' unfiltered honest responses is always a hit, not to mention fun to pull out later when they're older to embarrass them (mwahahahah).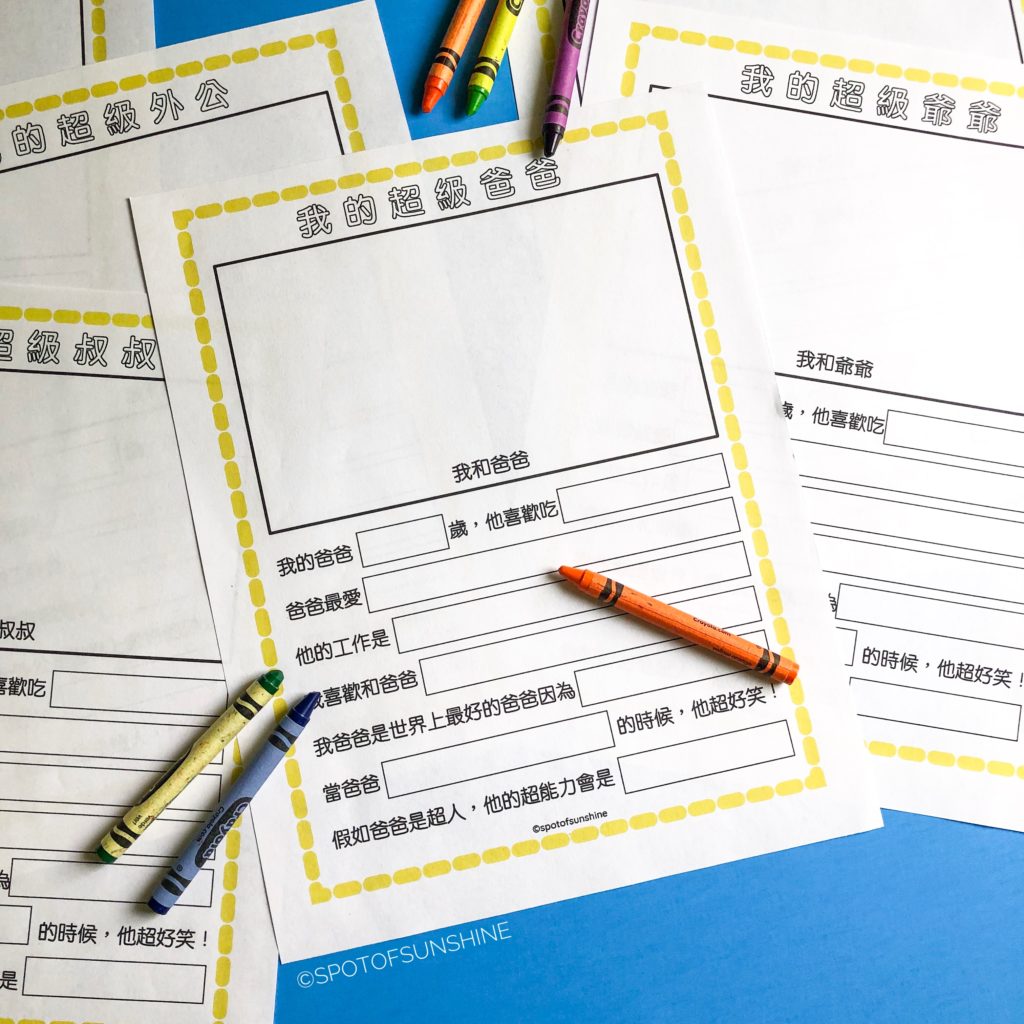 Since I was super entertained by the Mother's Day fill in the blanks my friends posted on social media, I thought it would be fun to create one for Father's Day in Chinese! I was really inspired by
Thirty Handmade Days' Father's Day Printables
. Be sure to check out her's if you're looking for ones in English. My daughter's answers were hilarious!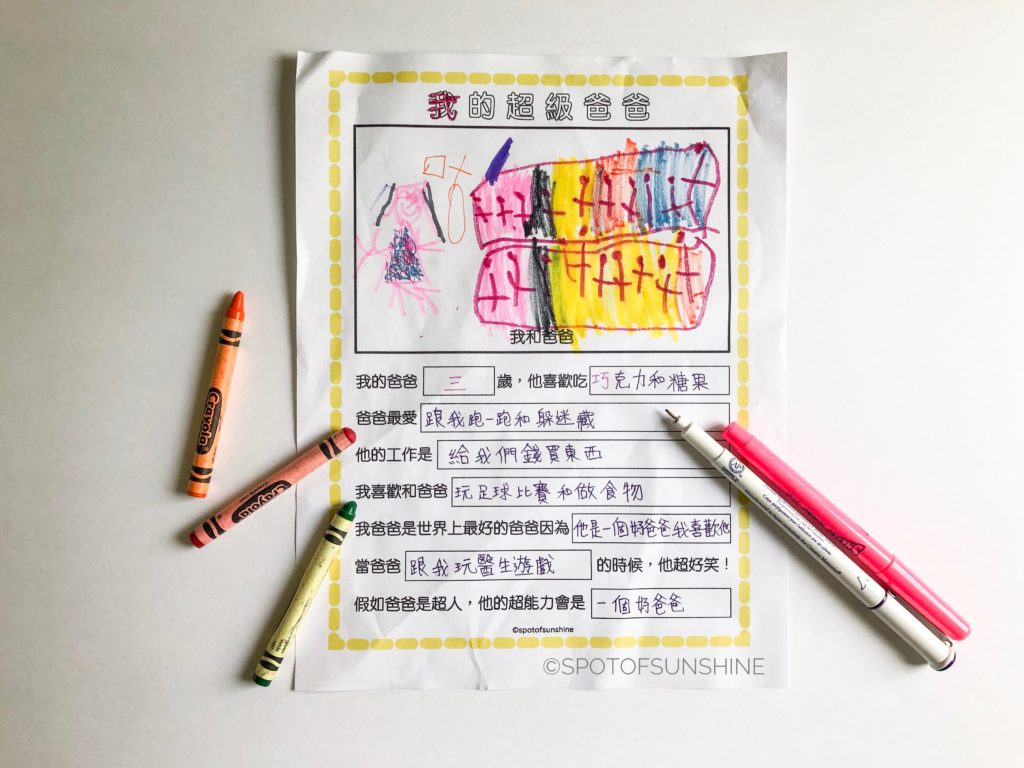 For some like me, perhaps your child doesn't have a father in their life but a grandfather, an uncle or a friend who takes time to love your child like a father. That's why I created included printables for uncles and grandfathers as well. Hopefully I covered every Chinese/Mandarin name for grandpa! If not, please let me know! As always, these are available in both traditional and simplified Chinese. Hope you guys enjoy these Father's Day printables as much as we did and be sure to tag me or shoot me a copy so I can see what your kids wrote as well!
Accessing Printable
To access the free Father's Day printable register below. After confirming your email, you'll receive a password to access the printables. If you've already registered, click
here
to get to my printables page. Thank you for stopping by! Happy Father's Day!
More Fun Chinese Activities for Father's Day
More Fun Chinese Learning Activities & Crafts
More Chinese Learning Resources
Don't Do it Alone
For more support and to commiserate with likeminded parents, please join us at 
Christian Parents Raising Bilingual Children in English & Chinese
.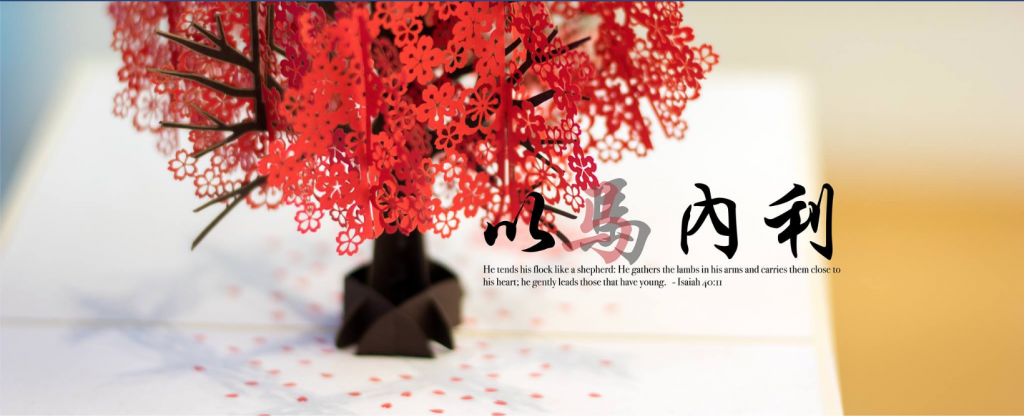 Other great FaceBook groups for parents raising bilingual kids:
FaceBook Page
 & my Instagram accounts where I share 
fun Chinese activities
(@spotofsunshineChinese) 
we're doing and 
encouragement for your heart rooted in Christ (@spotofsunshine).